14 Products That Can Make Mornings Easier If You Have Chronic Pain
---
Editor's Note
We hope the products below, all recommended by our Mighty community members, help you or a loved one in your health journeys. Just so you know, The Mighty may collect a share of sales from the Amazon links on this page.
When asked what the hardest part of the day is, many chronic pain warriors agree that those first few minutes (or hours) after you open your eyes in the morning are unequivocally the worst. Maybe your joints and muscles feel stiff after lying still all night, or maybe the morning chill is causing an increase in pain. Or maybe your pain kept you up much of the night, so after your alarm goes off you feel like you still need several more hours of shut-eye. And don't even start with the brain fog that's often hanging over your head in the morning…
We know our chronic pain community are experts in dealing with the daily challenges of chronic pain. So we asked our Facebook communities what products and tricks they use to help make mornings a little easier. Below are their recommendations for things they use that help reduce pain and get them alert and ready for the day ahead.
1. Remote-Control Heater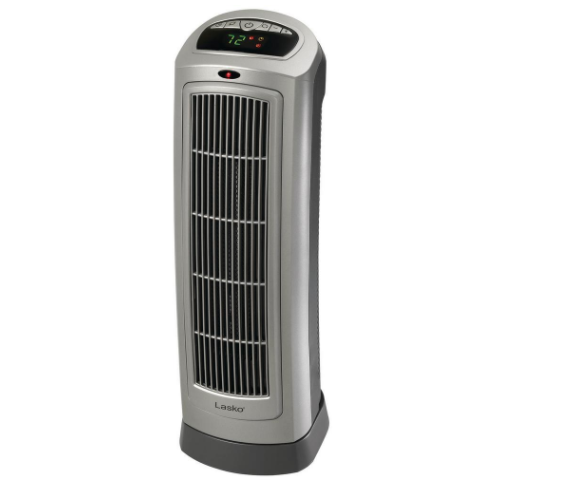 To warm up your entire bedroom (and yourself) without having to get up, consider a space heater that comes with a remote control.
"I have a little heater with a remote control! When I wake up I turn it on and lay in bed while it warms up the room. The heat makes it easier to get up sometimes," said Madison Grace.
Buy the space heater featured above for $51.91 from Amazon.
2. Biofreeze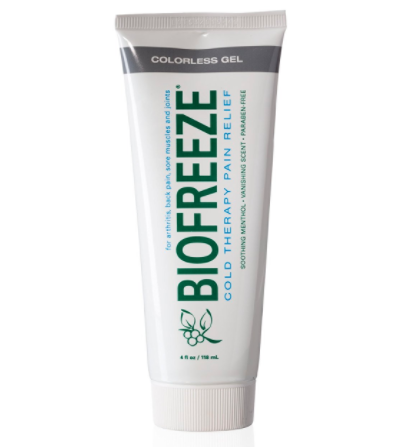 Biofreeze is a topical analgesic that can be applied directly on painful spots. Menthol, an active ingredient, provides a cooling, soothing sensation and many with chronic pain swear by it.
"Biofreeze gel. I can even use it right after a shower (Icy Hot burns when I use it after a shower)," recommended Joanne Shabazian.
"Biofreeze! One by my bed and one in my purse. Really helps my neck and back spasms," said Lori Vick.
Buy the Biofreeze featured above for $12.98 on Amazon.
3. Magic Bag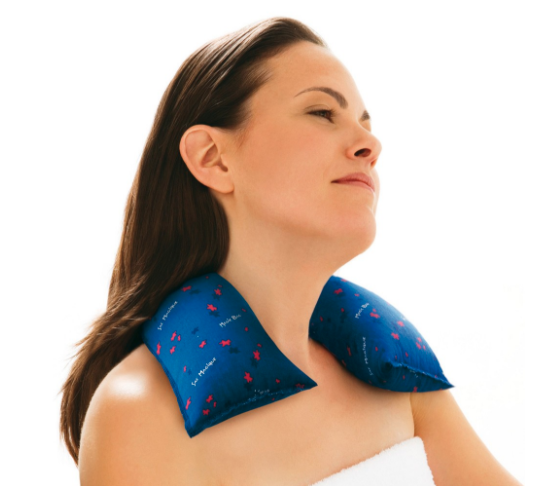 Magic Bags are compresses that can be frozen or microwaved, depending on which temperature soothes your pain. You can mold and shape it to your neck, joints or other painful body part.
"Microwavable Magic Bag on my neck. It helps me loosen up before starting the day!" said Jessica Luttmann.
Buy the Magic Bag featured above for $24.99 from Magic Bag.
4. Heated Mattress Pad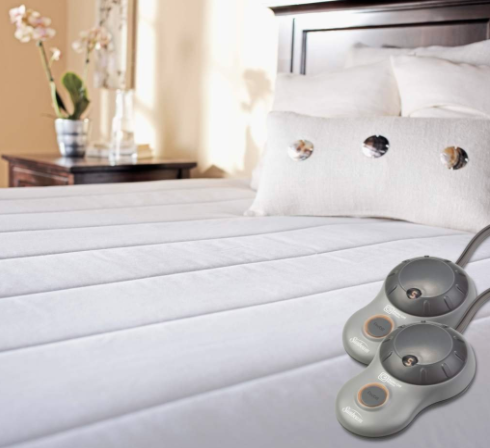 A heated mattress pad (with adjustable heat) allows you to bring soothing heat to your most comfortable spot — your bed!
"My heated mattress pad — best Christmas gift I ever received. I can choose which zone I heat up based on which part of my body needs it. Or I can warm the whole bed. It's been a godsend for warming up or relaxing my muscles, and keeping me from hurting due to cold weather," said Deanna Smith.
Buy the heated mattress pad featured above for $58.41 from Amazon.
5. Keurig Coffee Maker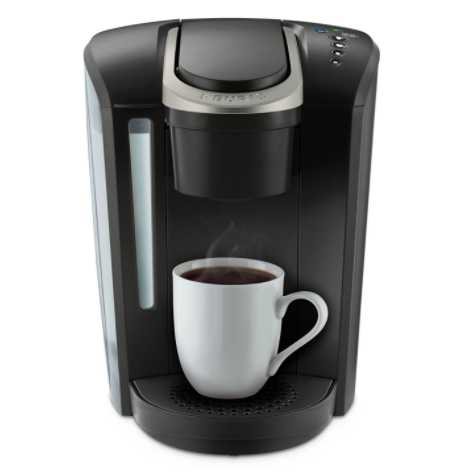 If a cup of coffee helps get you going in the morning (and for many in our community, it does), an easy-to-use coffee maker like Keurig cuts down on the amount of time and energy you have to spend measuring, pouring and standing (check with your doctor about any potential side effects of caffeine).
Many in our community also recommend tea or another hot beverage, if you aren't a coffee fan.
"I didn't realize how much of a pain (literally) it was to stand and make coffee in my French press. Being able to throw in a K-pod and let it do all the work is so much easier and the coffee takes away some of the fatigue," said Ryan Stone.
"I noticed that if I drink one cup of coffee in the morning it naturally helps with the stiffness and pain in my joints. There are some healthy benefits to coffee if consumed in moderation. If I don't have a cup of coffee the stiffness lingers longer than when I do. I consider my cup of coffee part of my pain management regimen," said Jenny Williams Sarver.
"This is a little out of the box, but bear with me — a cup of hot tea. The process of making it and then enjoying it forces me to slow down a bit. This gives my muscles a chance to relax and loosen. It reminds me to breathe and be in the moment. Lastly, it gives my morning medication a chance to take effect," said Sarah Allison.
Buy the coffee maker featured above for $129.97 from Amazon.
6. Alarm Clock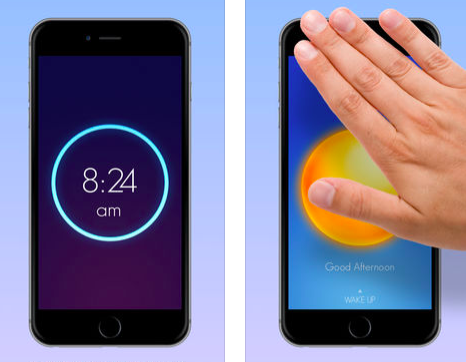 One of the biggest tips our community offered is to give yourself time to get up. If you only wake up five minutes before you need to actually get up, you won't have time to stretch, warm up and wait for your meds to kick in. The Wake Alarm Clock app [pictured above] allows you to turn off the alarm by tapping the screen, flipping your phone over or shaking your phone — no fumbling with tiny buttons.
"I always set my alarm early so I have time to loosen up, take my meds and get ready for the day," said Chloe Williams.
"Time! Don't rush, take the pain dullers (they're not pain killers!) and rest quietly until they ease the pain before trying to do anything else," said Jill Clayton.
Download the Wake Alarm Clock featured above for free from iTunes.
7. Heating Pad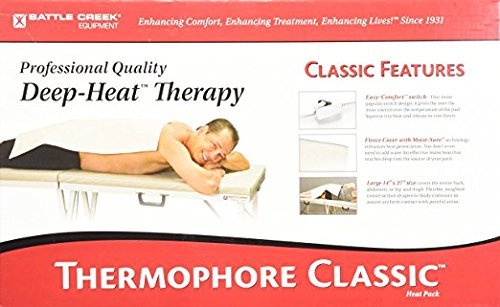 For even more direct heat therapy than a space heater or heated mattress, consider a heating pad you can wrap around your body. Some people swear by a plush, blanket-style pad; others prefer moist heat. Check out more heating products our community recommends here.
"My heating pad. If I didn't have that I wouldn't be able to loosen up my back for the day. I call it my boyfriend," said Marisa Powers.
"A moist heating pad! Life saver!" said Grace Bockenstette-Wahby.
Buy the heating pad featured above for $60.10 from Amazon.
8. Hot Shower or Bath With Epsom Salt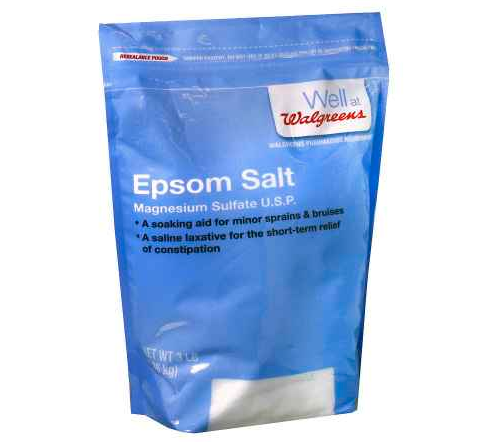 Many in our community said a hot shower or bath is a helpful way to start the day, thanks to its pain-relieving and relaxing effects. Adding Epsom salt to a bath can help add to the comfort.
"A long soak in a hot bath. It helps to relax my stiff or aching muscles, especially around my spine," said Traci Tharp.
"I can't function without a hot bath with Epsom salts and essential oils," said Tasha Prosser.
Buy the Epsom salt featured above for $2.99 from Walgreens.
9. Hot/Cold Compression Wraps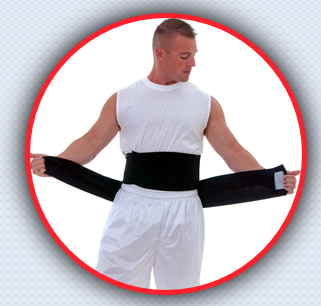 These wraps can be filled with gel packs you can freeze or heat, and then applied directly on the painful parts of your body. They're stretchy enough to be secured pretty much anywhere that's hurting when you wake up.
"This was given to me by the hospital and it is A-M-A-Z-I-N-G! It holds two gel bags, comes with four. So you can keep two in the freezer and have two in the pack. Or you can warm them up for heat therapy. There are other products they have, like knee wraps, hip wraps, etc.," said Suzanne Bailey Monroe.
Buy the back wrap featured above for $25.50 from Amazon.
10. Cushioned Slippers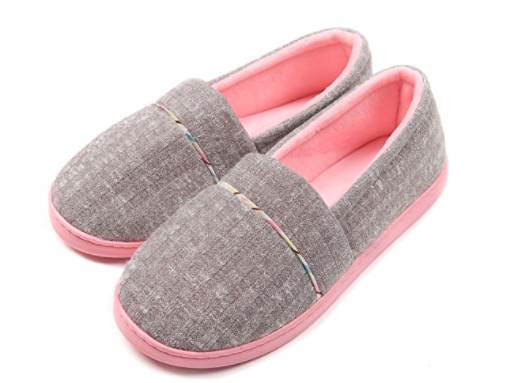 A pair of soft, cushioned slippers can help protect you against the cold floor and also give you a bit more support as your feet and legs get going in the morning.
"[I recommend] slippers with foam insoles — cushions my feet when the pressure of standing hurts," said Nae Waters.
Buy the slippers featured above for $17.98 from Amazon.
11. Echo Dot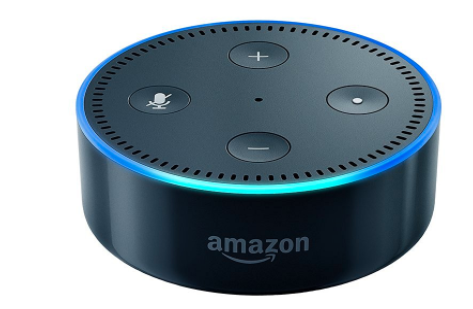 A voice-activated device like the Echo Dot can help cut down on the number of tasks you have to get out of bed, or click around on your smartphone, to do, like turning on lights and setting alarms and reminders.
"My Amazon Echo Dot! I use it for my alarm, and play my music in the morning with zero effort to give me the push needed to get out of bed when I'm struggling, also handy for morning reminders etc, so I can function despite fatigue/brain fog in the mornings!" said Waters.
Buy the Echo Dot featured above for $39.99 from Amazon.
12. Raging Kakapo Pain Relief Cream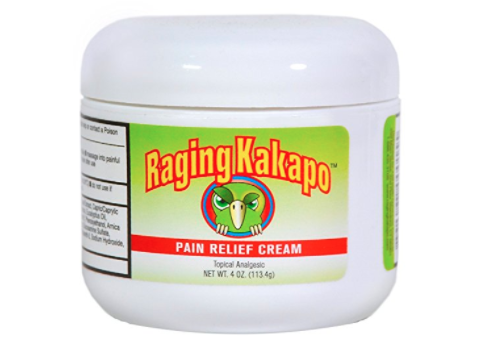 This topical analgesic includes histamine dihydrochloride and capsaicin as its active ingredients and users may find that it helps reduce pain.
"Raging Kakapo Pain Relief Cream. Goofy name, I know, but it's the only topical analgesic I've found to help decrease my fibro pain. It has capsaicin, but it provides the same relief without a burning sensation. A bit pricey, but it's worth it, and lasts a good while if you don't slather it on. My dad also uses it for his chronic leg pain due to deep vein thrombosis and nerve issues," said Mattie McAfoos.
Buy the cream featured above for $17.97 from Amazon.
13. Electric Toothbrush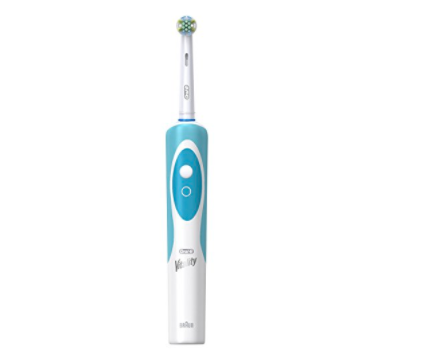 When pain is high in the morning, the last thing you want to do is spend extra energy on things you have to do every day, like brushing your teeth. Electric toothbrushes help reduce how much you need to move your arms.
"An electric toothbrush. It's not an obvious answer but it really helps! Without it, I wouldn't be able to brush my teeth (or as well) from the pain in my shoulders and arms," said Kirsten Moore.
Buy the toothbrush featured above for $49.94 from Amazon.
14. Essential Oils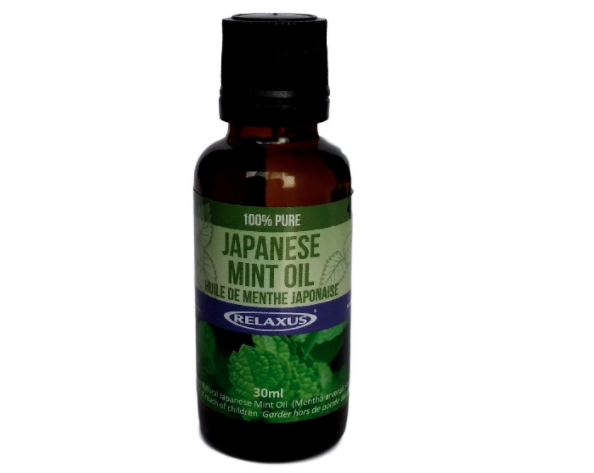 Many people find that essential oils help improve their mood, increase alertness and even relieve pain. You can experiment to find out which oils you like best and how you like taking them (diffusing, massaging, etc.).
"Japanese mint oil. It helps with migraines and muscle pain. I usually keep it right next to my bed so I can reach it in the morning or night when a migraine starts," said Tamara Rauscher.
Buy the oil featured above for $19.99 from Amazon.
Originally published: March 12, 2018