16 Products People With Chronic Pain Swear by That Fit in Your Purse
---
While every chronic pain warrior has their own arsenal of tools and products they use to relieve pain at home, that doesn't necessarily help when you're out of the house. When a flare hits while you're running errands, at school, out with friends or at work, you'll need some small, portable items on hand that can quickly give you at least a bit of relief, until you get home or to a doctor's office. After all, it's not like you can plug in your electric heating pad when you're in line at the bank!
So, we asked our Mighty community what products they use for pain relief (besides medication) that are small enough to fit in your purse. Every little bit of pain relief can help you get through the day — check out what your fellow pain warriors use to lessen or distract from pain when they're out of the house.
Here's what our Mighty community recommended:
1. Folding Walking Stick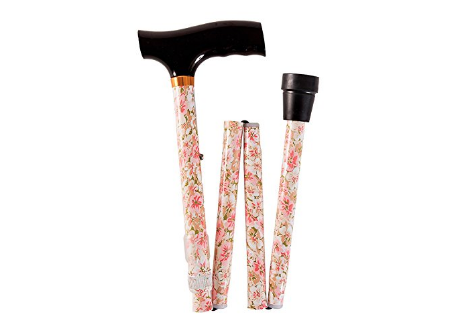 Depending on how large your purse or backpack is, you can keep a collapsible cane with you for support.
Emily Valentine-Southren said a fold up walking stick was one product she swears by.
Buy the folding cane featured above for $14.50 from Amazon.
2. Meditation App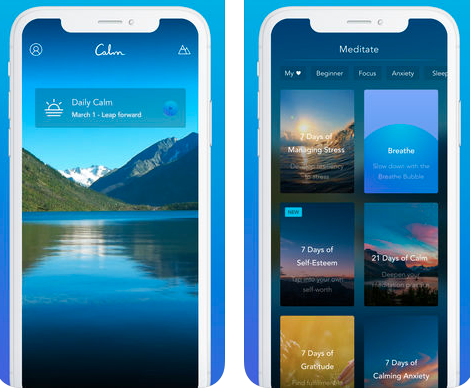 Stress can make pain even worse and harder to manage. An app that helps you meditate and breathe can help you be mindful and centered, even if it's just for a few minutes.
"Mindfulness meditation. Deep breathing. Couldn't get through my pain flares without them! I use an app called Calm to sometimes help with the meditation," Abby Alderton said.
Download the Calm app featured above for free from the Apple App store and Google Play.  
3. Essential Oils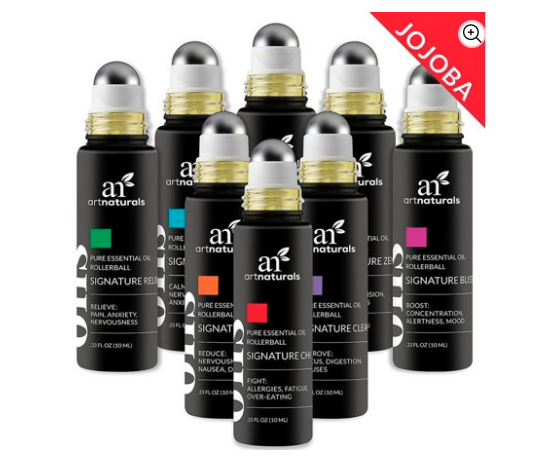 Many people with chronic pain swear by essential oils as a non-medication way to improve your mood, focus or reduce pain.
"Roll on essential oil (lavender). It helps to calm me down, ease my nausea and block scents that cause migraines and nausea," Mackenzie Porter said.
"My Doterra oils go everywhere with me! I keep tiny drams of about 12 different oils to aid in what ever might be ailing me. From IBS flare, fibromyalgia flare or a neuralgia attack to name just a few," Alisha N. West Brown recommended.
Buy the essential oil collection featured above for $18.99 from Walmart.
4. Headphones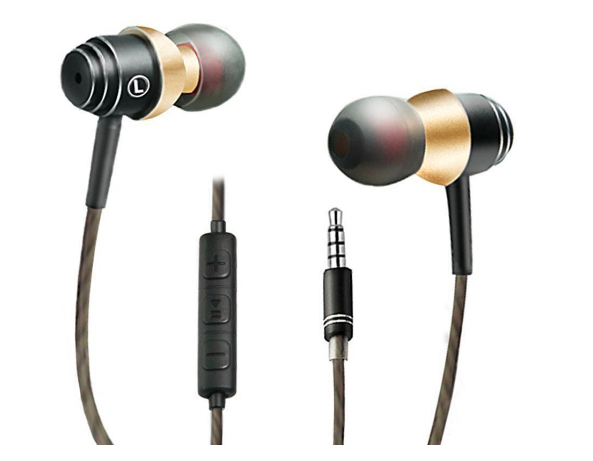 While you probably always have your phone with you, it's easy to forget to throw a pair of headphones in your purse. But if you always have them with you, you can listen to your favorite music or even distract yourself with a video or show during tough moments.
"Music and earphones. I can very easily get overwhelmed by my pain when it's at its worst, but if I have music playing I can calm down just enough to start bringing my pain back down," Ellee Robb said.
Buy the headphones featured above for $12.99 from Amazon.
5. Topical Pain Relief Rub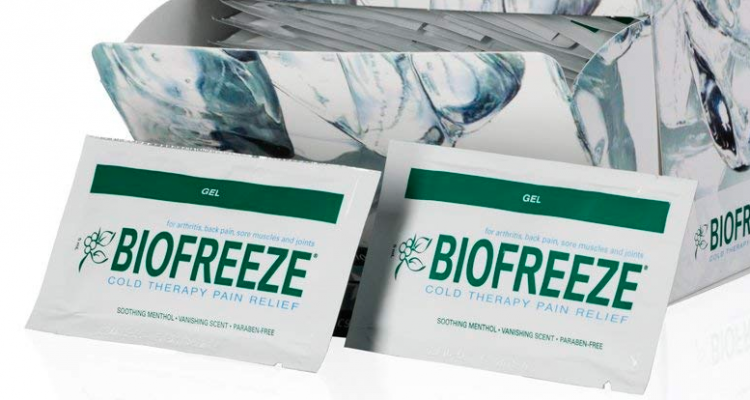 Your favorite topical analgesic doesn't need to stay in your medicine cabinet — keep a travel-size in your purse so you can use it whenever a pain flare hits.
"Individual Biofreeze gel packs. They hardly take up any room at all," Joanne Shabazian said.
"Dollar Tree stores and their online site have a menthol and camphor muscle rub similar to Tiger Balm, but one dollar per jar! I literally buy it by the case…" Merri Evelyn Skinner said.
"Tiger Balm. A friend who works as a coach recommended it and swears by it. It really works. A warming sensation that relaxes my muscles. Pain can cause me to hold positions to avoid exacerbating aches and I become stiff as a result," Rebecca Davis said. "Also, I think it smells like cinnamon, so it is relaxing for me in that way as well."
Buy the Biofreeze gel packets (pack of 100) featured above for $45.10 from Amazon.
6. CBD Products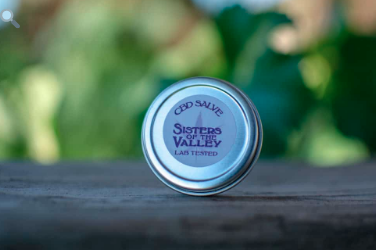 If CBD is legal where you live, you can shop around to find a portable oil or balm that fits in your purse. When traveling, be sure you know the laws regarding CBD and marijuana in the place you're visiting.
"CBD balm, I always have some in my bag (usually Sisters of the Valley's smallest tub which is about the size of a lip balm)," Nat Le Brun recommended.
"CBD oil — it has dramatically reduced my fibromyalgia pain and it's helped my anxiety too," Jo Moss said.
Buy the CBD topical salve featured above for $10 from Sisters of the Valley.
For more CBD products, check out our community's top recommendations.
7. Mints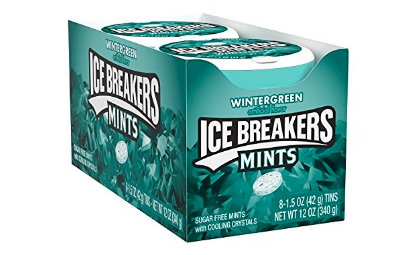 Mints can do double duty as a pain distraction and anti-nausea remedy.
"My compression gloves are a must, but a packet of mints is highly underrated for when the nausea from my stronger meds appears! The minty freshness can save my day," Rebecca McDonald said.
Buy the mints featured above for $11.11 from Amazon.
8. Portable Heat Packs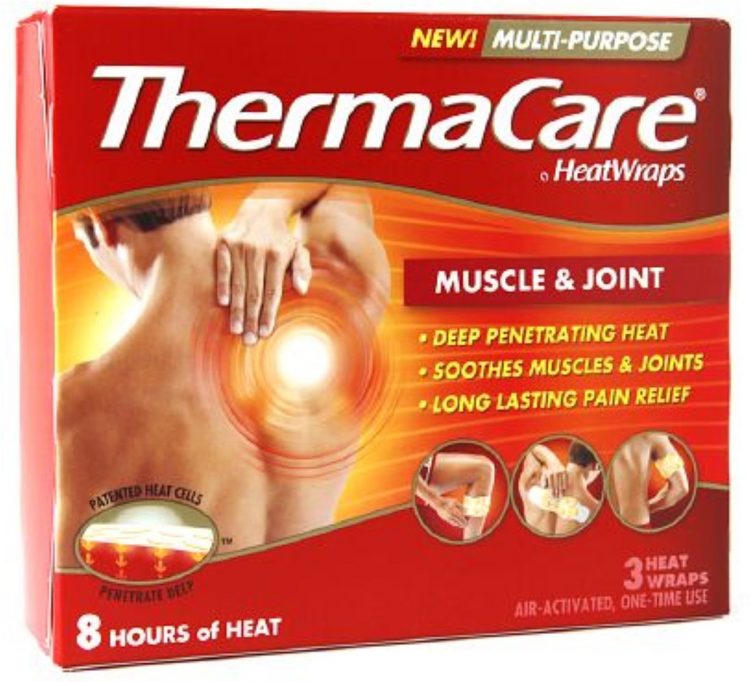 You can still use heat therapy even if you're not next to an outlet. Portable heating products like hand warmers, "snap" heaters, and heat pads can be thrown in your car or bag for emergencies. See more portable heating products recommended by our Mighty community here.
"Hand warmers! My hands ache and they help relieve the tension. Work great in tall socks for shin splints too," Malorie Anderson recommended.
"Thermacare heat patches have saved my horribly knotted muscles more than once," Allie Hershey Hillard said.
"I use heat patches, since they are convenient and portable, plus most don't smell like a medicine cabinet," BarbaraRyan Myers-Peterson said.
Buy the Thermacare heat wraps featured above for $33.17 from Amazon.
9. Travel Pill Organizer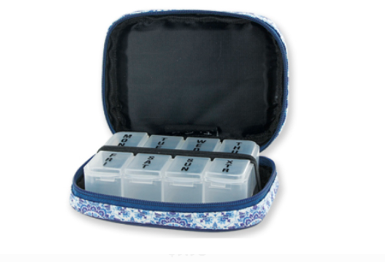 If you're on the go but still need to take medications, or have medications for pain relief that you can take if you need them, keeping them in a pill case rather than loose bottles will make it easier to keep everything organized and safe.
"I have a small pill separator and I labeled over the MTWTFSS with my necessary pain, tummy and anxiety meds. So I know which each compartment holds, refill as needed, never get caught away from home without them," Ashley Davis said.
Buy the pill organizer featured above for $11.97 from Walmart.
10. Miniature Fan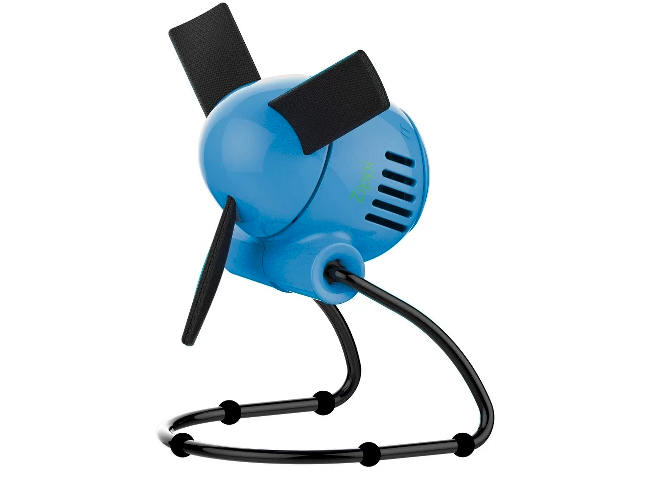 When you're in a pain flare, getting overheated never makes it better, so a small battery-powered fan can make all the difference.
Sharon Sansing Garland said a handheld battery powered fan is one of her must-haves.
Buy the fan featured above for $19.99 from Target.
11. Salonpas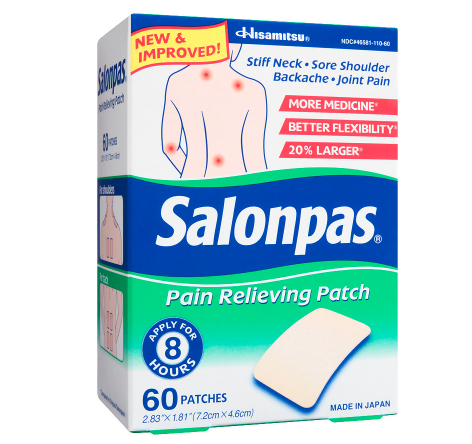 Salonpas patches contain camphor, menthol and menthyl salicylate and stick on anywhere you're feeling pain.
"Salonpas patches. I put those suckers on my neck and back. They help," Kristin Smith said.
"Salonpas patches are awesome and I always keep them in my purse, though they have a stronger scent," Hillard said.
Buy the Salonpas featured above for $11.49 from Walgreens.
12. Curable App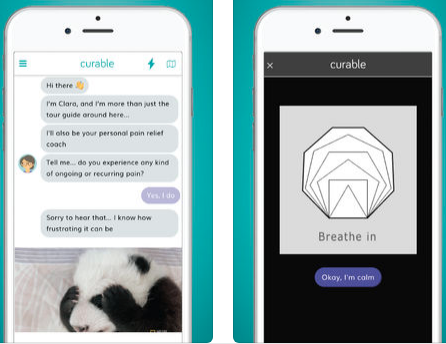 This app provides a "virtual pain coach" that helps guide you through new pain research, brain training techniques, writing exercises to help you pinpoint the causes and stressors of your pain and guided meditation.
"The Curable app. Has helped me with my chronic pain quite a bit," Jayne Dough said.
Download the Curable app for free from the Apple app store.
13. Fidget Toy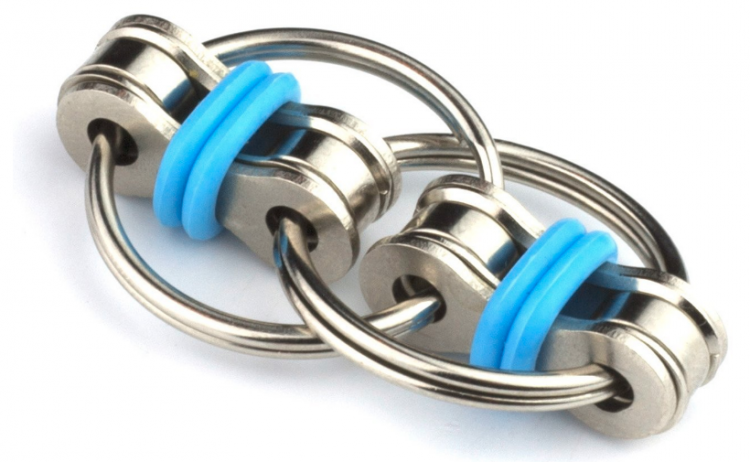 If you tend to fidget while anxious, or find that distracting yourself helps with your pain, consider keeping a fidget toy in your purse. You don't have to get one of the infamous fidget spinners — there are tons of designs out there that are discreet and offer different "activities" for your fingers to do.
"Pen vape, hand cream, Chapstick, mini pill container with anti-inflammatory drugs, fidget cube, water bottle, socks," Katelin Pietarinen recommended.
"My daughter made me a chainmaille 'fidget' that I can calm myself with while using meditation while running this through my fingers," Carolyn Majors said.
Buy the fidget toy featured above for $7.99 from Amazon.
14. Compression Brace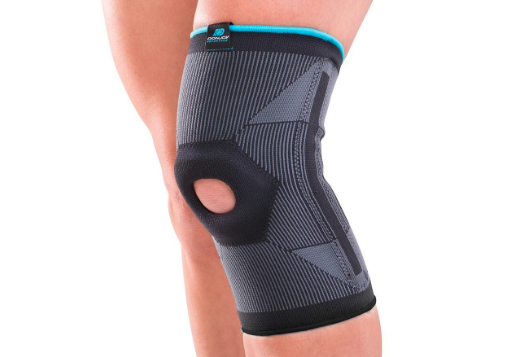 If your pain affects your joints, a compression brace can help stabilize the joint and minimize pain.
"I have a compression knee brace that makes all the difference in my knee pain. I got it at Walmart but they're not hard to find from most medical supply stores," Jillian Seiden recommended.
Buy the knee brace featured above for $24.99 from Better Braces.
15. TENS Machine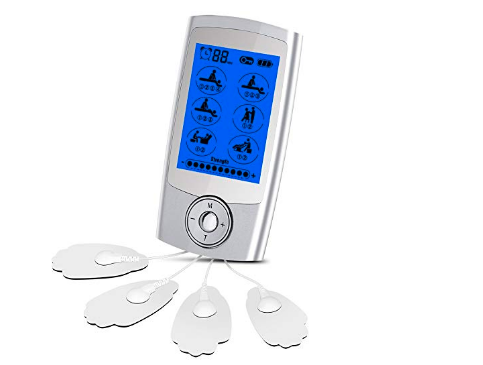 While most TENS units are fairly small, for one you can keep in your purse, look for "minis" that are even smaller. The unit above fits in your pocket.
"Sombra warm therapy and my TENS machine — it's really helpful for car rides as I find my pain increases when I pass through different weather systems," Marian Visser said.
Buy the TENS machine featured above for $28.99 from Amazon.
16. Instant Ice Pack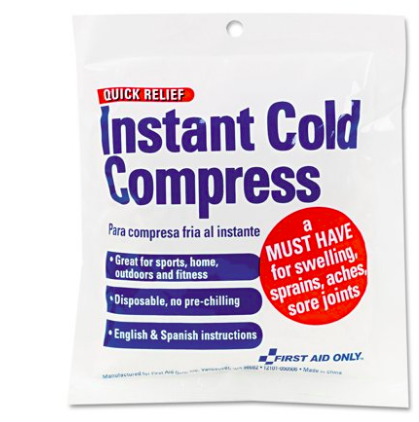 If cold therapy helps minimize your pain, instant ice packs that don't need to be kept in the freezer can give you some relief on the go. See more portable cooling products recommended by our community here.
Porter recommended an ice pack that is typically in first aid kit. "I can put it on my eyes or back of my neck to ease migraine," she said.
Buy the ice pack featured above for $1.70 from Walmart.
Originally published: July 16, 2018