15 Products People With Chronic Pain Swear By
---
Editor's Note
We hope the products below, all recommended by our Mighty community members, help you or a loved one in your health journeys. Just so you know, The Mighty may collect a share of sales from the Amazon links on this page. Prices and product availability are accurate as of publication.
Everyone in our chronic pain community has their own tricks and techniques for coping with the pain. But there are so many lotions, oils, massagers, pillows and other tools out there meant to offer relief, it can be overwhelming to try and figure out which ones to try. We all know what works for one person may not work for you, but hearing which ones others have incorporated into their pain-relief repertoire can be helpful as you decide which ones to test.
So, we asked our Mighty chronic pain community to share the products they swear by. These are the tools (aside from medication and medical cannabis) that help give them that extra relief from their pain. Let us know in the comments what other products you swear by.
1. Kalaya Naturals Pain Relief Rub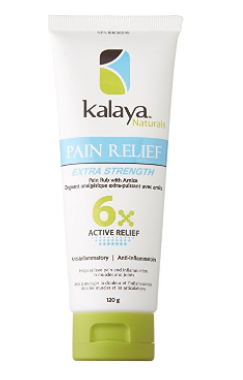 This topical pain lotion can be rubbed on the site of the pain itself, providing instant and long-lasting treatment.
"This is the best cream I've tried out of everything else (Bengay, Lakota, A535, etc). The scent isn't overpowering at all and the relief is so soothing," Rhia Schaerig said.
Buy Kalaya Natural Pain Relief Rub for $24.98 on Amazon.
2. SBC Arnica Skincare Gel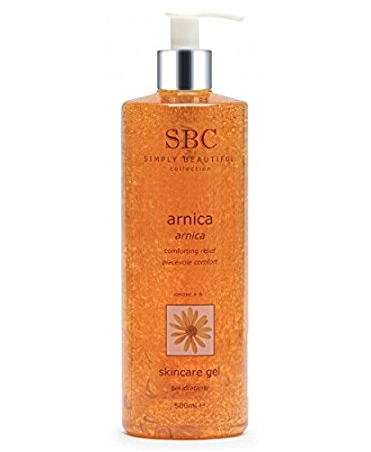 Arnica is a herb that, when applied to the skin, can provide pain relief. SBC incorporates arnica into a shower gel that is lathered onto skin with water. It's a U.K. product, so it's cheaper to buy in Europe than the U.S.
"It's horrid to actually apply but once it's on, pain areas feel a little relaxed — more than ibuprofen gel at any rate!" Matthew Tyrrell recommended.
Buy SBC Arnica Skincare Gel for £9.50 on SBC.
3. Microwavable Rice Heat Pack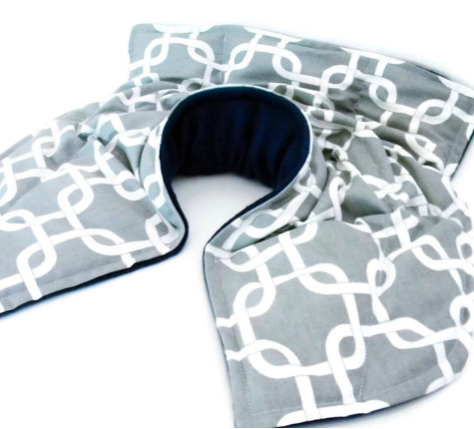 A pack filled with rice can be microwaved and laid across the painful areas. The pack featured above is especially designed to be applied to your neck.
"I bought a rice heat pack from Etsy that wraps around the neck and goes down my back. It feels amazing," said Shannon Keating.
Buy the Ferris Wheels Microwavable Heat Pack featured above for $52.95 on Etsy.
4. Electric Blanket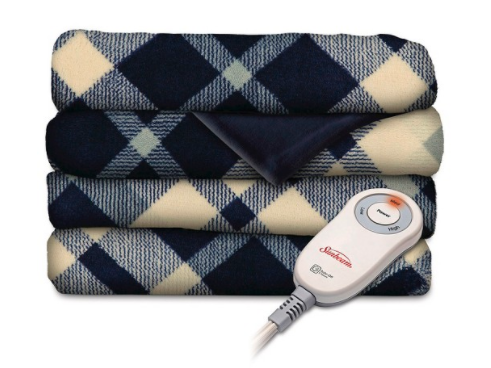 If you constantly feel cold and experience pain relief from heat, an electric blanket is a must-have. Supersoft material like microfiber makes it even more cozy.
"My pain from reflex sympathetic dystrophy/complex regional pain syndrome has my body craving different levels of heat at all times. I can't imagine my life without it," Melissa Landrosh said.
Buy the Sunbeam SlumberRest Microplush Heated Throw featured above for $119.99 on Amazon.

5. TENS Unit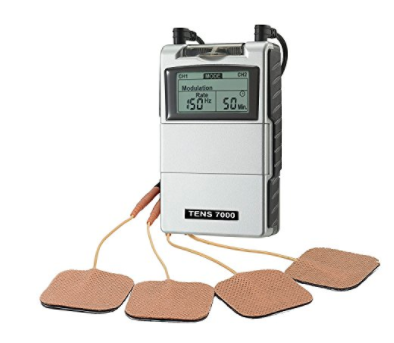 TENS units deliver electronic nerve stimulation through electrodes that you can place on painful areas. You can control the strength of the stimulation yourself and its small size makes it portable.
"My TENS machine… acts as a really good distraction from the pain. Doesn't take it away but it definitely distracts from it. Sometimes I wonder which joint to use it on first," said Janey Grover.
Buy the United Surgical TENS 7000 TENS Unit featured above for $28.99 on Amazon.
6. Thermophore Heat Pack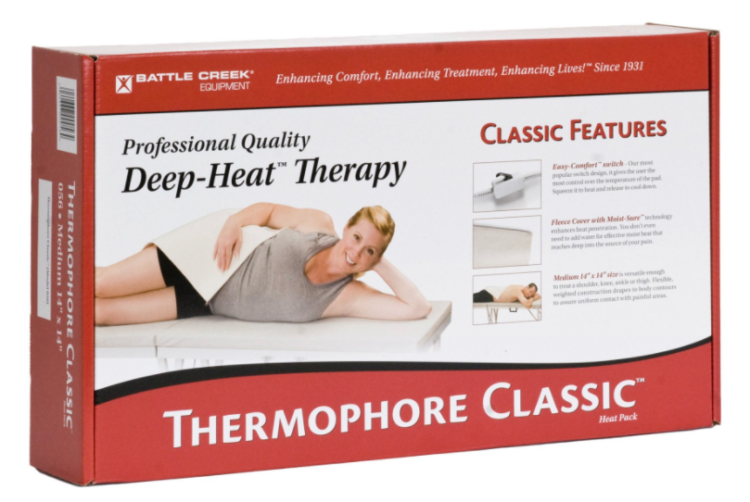 The Thermophore is a heating pad that provides moist heat with the push of a button. If you're a fan of covering yourself with hot washcloths, this is an easy alternative.
"My Thermophore is my life. I don't know what I would do without it!" said Lisbeth Analees. "No heating pad has ever been as good as this one as far as getting hot enough to have an effect. It's a little pricey, but absolutely worth the money. It will last for years."
Buy the Thermophore Classic Moist Heat Pack for $69.19 on Amazon.
7. Zero Gravity Lounge Chair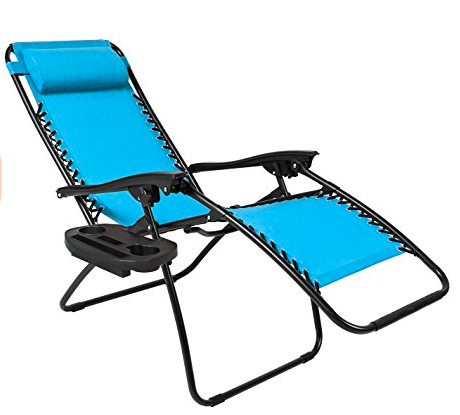 Zero gravity chairs are a type of folding lounge chair that seamlessly slides back, allowing you to recline in your desired position.
Amy Marksheffel Balenzano said she relies on her zero gravity chair to help stretch out her back.
Buy the Best Choice Products Zero Gravity Chairs (2) featured above for $71.97 on Amazon.
8. Sombra Warm Therapy Natural Pain Relieving Gel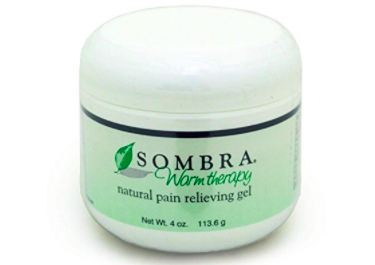 This gel offers a soothing, warm sensation when rubbed on muscle and joint pain.
"It's stronger than Biofreeze and has helped with muscle pain spasms," Joni Frentzel Callow said.
Buy Sombra Warm Therapy Natural Pain Relieving Gel for $11.45 on Amazon.
9. Chair Massage Cushion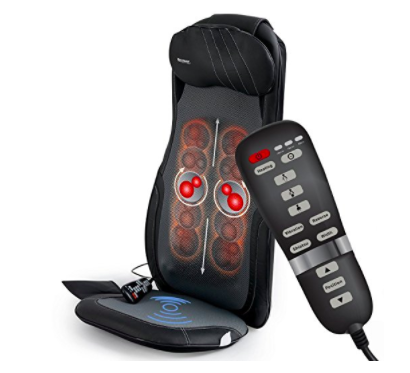 Massage chairs are too expensive for the average person, but portable massage pads that fit into other chairs are a more affordable option. Plus, you can take it with you when you travel or just want some relief without being limited to one chair in your home.
Georgia Down said she enjoys the convenience of a massager that hooks into any chair.
Buy the Shiatsu Back Massager Cushion featured above for $99.89 on Amazon.
10. Leggings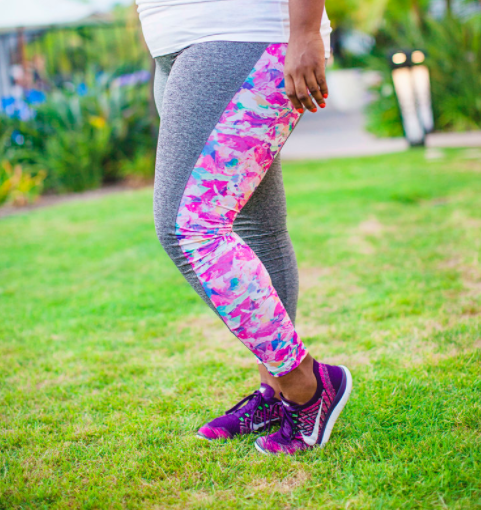 Soft, stretchy leggings may not take away your pain completely, but they can at least help you feel cute and comfortable. Some may find compression leggings to be actually more helpful as a pain relief method than regular leggings.
Buy the LuLaRoe leggings featured above from a LuLaRoe consultant.
11. Biofreeze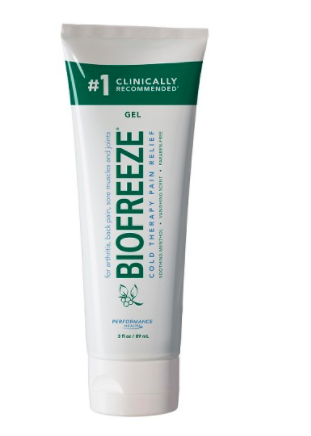 Biofreeze gives off a cool sensation followed by a warm sensation to soothe painful areas.
"Biofreeze helps to distract from my constant nerve pain," Amanda Reames said.
Buy Biofreeze for $10.49 on Amazon.
12. Body Pillows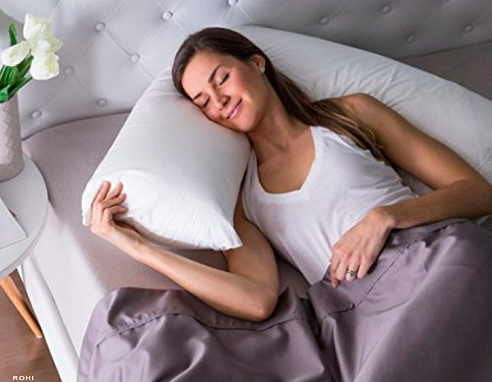 You can find body pillows in a variety of shapes and sizes to help support the painful parts of your body, so you're not as sore when you wake up. Of course, you can also stash these on your couch for extra-comfy lounging.
"A v-pillow which helps sleep positions, and a knee raising pillow for fellow leg pain sufferers. Combine those two and you basically have hospital bed maneuverability at home or on the couch!" Tyrrell said.
Buy the v-pillow featured above for $37.99 on Amazon.
13. Japanese Mint Oil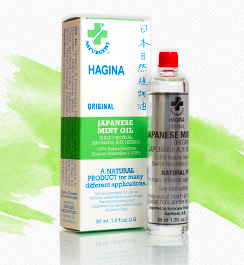 Just a few drops of Japanese mint oil is applied to the skin for pain relief and a sense of well-being.
"Hagina brand Japanese Mint Oil. Often will take away pain my Percocet doesn't," Kim Dokken said. "Everyone I have turned on to it swears by it."
Buy Hagina Japanese Mint oil for $21.99 on Amazon.
14. Tiger Balm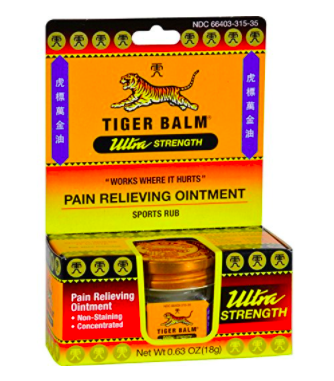 Tiger Balm is a staple for many in our community. The ointment was developed by a Chinese herbalist in Burma in the 1870s and has been sold around the world since the early 1900s.
"I use Tiger Balm ointment which has natural ingredients that topically helps with muscle tissue pain. It smells good, too," Jenny Williams Sarver recommended. "It's the best topical pain reliever I've ever tried. And I've tried many! Tiger Balm lasts the longest, too!"
Buy Tiger Balm Ointment for $9.99 on Amazon.
15. Netflix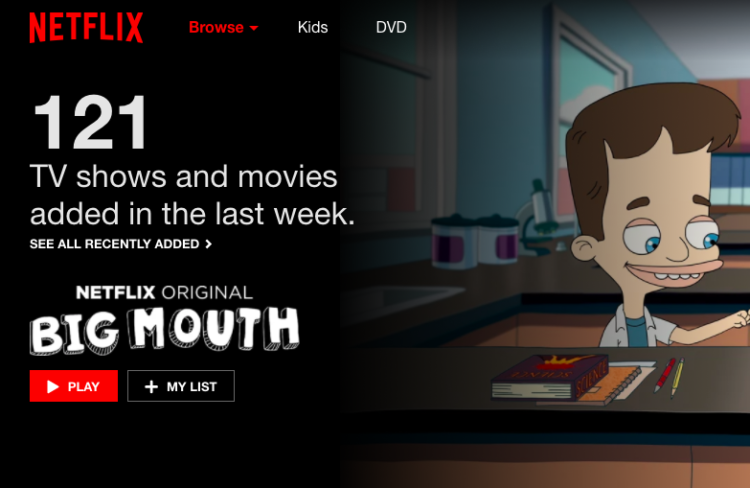 Netflix may not directly lessen your pain, but it can be a great distraction. Current offerings include "The Office," "How I Met Your Mother," "The Great British Bake-Off," "Breaking Bad" and much more.
"Netflix takes me to a world I can get lost in and somewhat escape my pain," Laura Romito explained.
Sign up for Netflix starting at $7.99 here.
Originally published: October 6, 2017