10 Pocket-Sized Products That Help People Manage Chronic Pain
---
Editor's Note
We hope the products below, all recommended by our Mighty community members, help you or a loved one in your health journeys. Just so you know, The Mighty may collect a share of sales from the Amazon links on this page. Prices and product availability are accurate as of last update January 31, 2020.
Those who live with chronic pain likely have a collection of items at home they use to manage their pain, such as a cozy heated blanket on their bed or a giant bag of epsom salt next to their tub. But many of these items tend to not be very portable – so what happens on days you're not near them?
Whether you're heading out for the day or just happen to be in a different room than your arsenal of supplies, it can be extremely helpful to have products you can keep on your person, either in your pocket or a small purse or bag. These "travel-size" products not only allow for portability, but easy accessibility, too – because if your pain is starting to flare, it's best to have some of your coping tools on hand!
To help you find products you can easily bring on the go, we asked our Mighty community to share which products help them manage their chronic pain and are small enough to fit in their pocket. Let us know if you have any additional suggestions in the comments below!
Here are our community's recommendations:
1. Reusable Heat Packs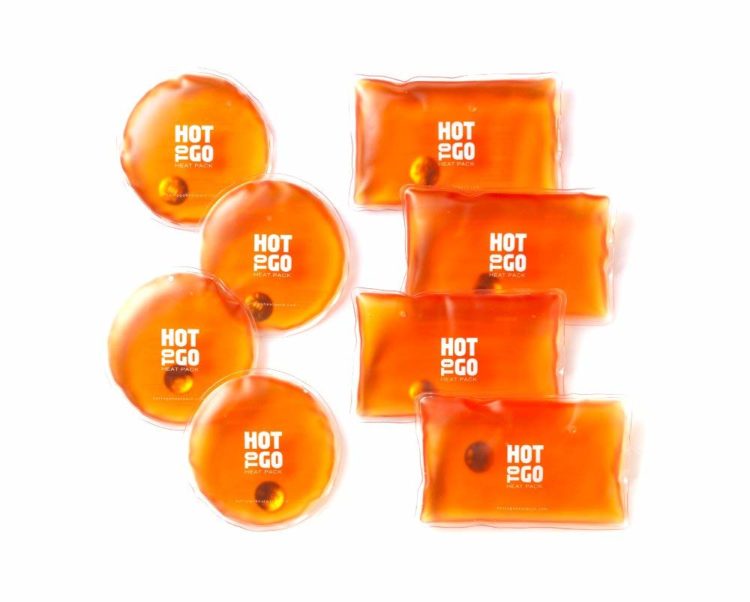 These small packs can be heated repeatedly to provide direct heat therapy on sore muscles and joints. They may also be useful for those who experience pain due to circulatory issues.
"Hot to Go reusable heat packs [featured above]. For my pain and for when I get Raynaud's (painful circulatory condition) on my hands from the cold," said Melisa Ann.
Buy the reusable heat packs above (8-pack) for $19.99 from Amazon.
For more recommendations from our community, check out these 14 portable heating products that can help relieve pain.
2. Gum

Do you tend to grind your teeth when you're in pain? If so, having some chewing gum, mints, candies, etc. on hand may help you avoid this.
"Normally just a pack of gum and my phone for distractions. Chewing the gum keeps me from grinding my teeth when the pain gets too much to handle," Ashlynn Bre Anna Irvin told us.
Buy the gum above (30-pack) for $24.82 from Amazon.
3. CBD Cream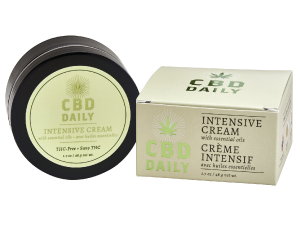 If CBD helps relieve some of your pain, it may be helpful to find a small jar or bottle of your favorite kind to keep in your pocket. Whether you're home or out and about, you'll have immediate access to your CBD cream whenever you need to soothe your aches and pains. If you're traveling to a different state, just be sure you understand whether your product has THC in it and if it's legal in the state you're traveling to.
"My CBD cream, it also smells really nice, so it's grounding too," said Benjamin Taylor.
Buy the CBD intensive cream above for $25.99 from CBD Daily.
For more recommendations from our community, check out the 15 CBD products they swear by.
4. Salonpas Lidocaine Patches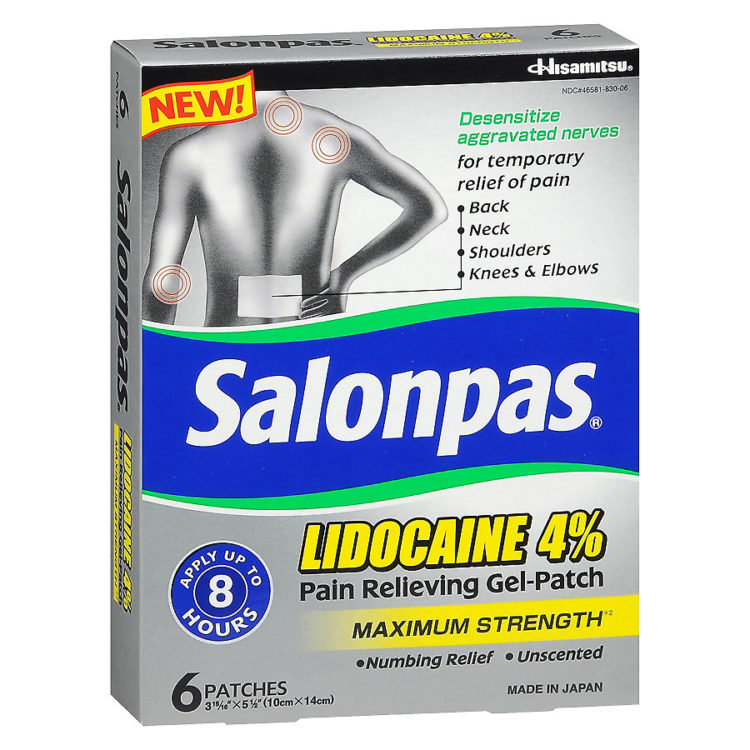 Stick one or two of these patches in your pocket to have pain relief at your fingertips. They contain numbing lidocaine to help desensitize the aggravated area, and can be left on up to eight hours.
Recommended by Ruth Holm.
Buy the Salonpas patches above (6-pack) for $9.92 from Amazon.
5. Mini Pill Containers
Need to take your meds on the go, but don't want to haul around your entire weekly pill box? These small, waterproof, aluminum containers can easily fit in your pocket (or on your keychain!) and safely store any regular or emergency meds you may need throughout the day.
Monica Jumper wrote, "A small keychain pill case so I can take some meds with me wherever I go."
"Medicine, IcyHot, capsaicin patches, Biofreeze, and more medicine depending on how long I'm not at home. I broke my back in seven places and need more surgery, but I cannot go through that again. I have had three surgeries on my spine and I'm done because it's going to hurt for the rest of my life," explained Kevin Haynes.
Buy the keychain pill containers above (6-pack) for $6.92 from Amazon.
Want to see more recommendations from our chronic illness community? Download our app to more easily discover stories from our lifestyle team.
6. Essential Oil Roll On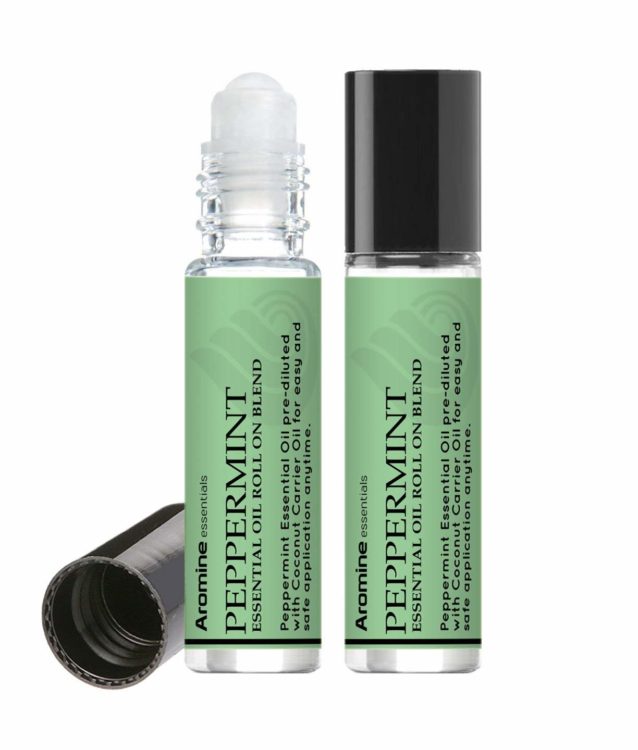 Many people swear by the benefits of essential oils, whether they're using them to ease pain, nausea, anxiety or stress. If you find that certain oils help soothe your pain (or simply provide a distracting sensation or aroma), you might consider carrying a small roller bottle with you to use no matter where you are.
Nae Waters suggested, "Homemade essential oil blend – made up in a small rollerball bottle or mixed into a cream."
"My essential oil roller," Sonia Lozano told us. "I carry it in my purse. And whenever I get a shock of pain I pull that baby out and roll it on my joints."
Buy the peppermint essential oil roll on above (2-pack) for $12.95 from Amazon.
7. Fidget Toys/Objects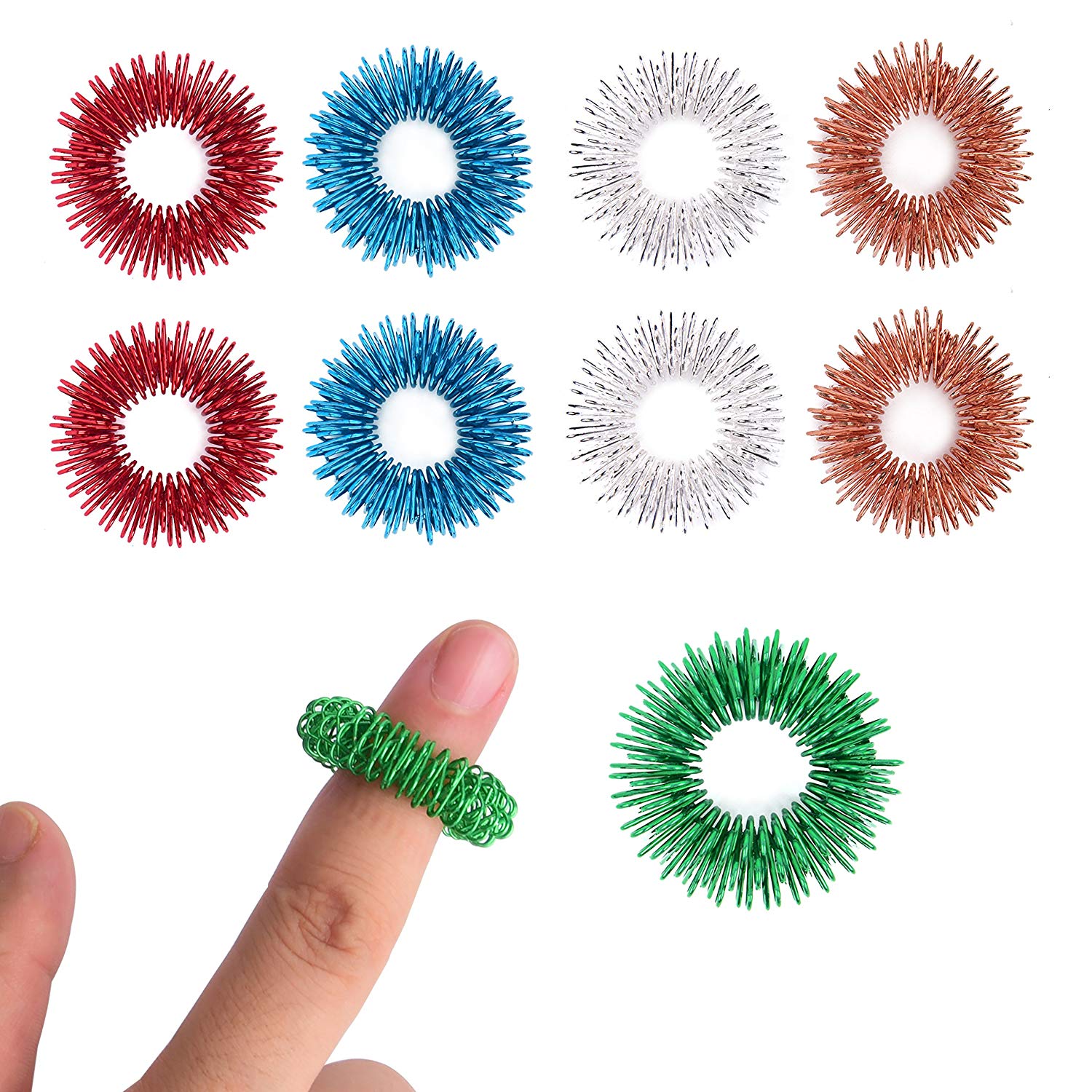 If distraction is one of your go-to coping mechanisms for pain, it may be helpful to keep a small toy or object with you to fidget with when your pain ramps up. The acupressure rings featured above are small, lightweight, and can easily be kept either on your finger or in your pocket.
"Actually, my rings. I'm not married or engaged or anything like that. But I usually have three rings on. One came from my great grandma's stuff that my aunt let me have, the other is from a trip to England I took last year, and the last goes only on my little finger because I've had it since I was small, my granddad gave it to my mom when she was small, and then she gave it to me," Katie Griffith explained. "They're wonderful for fidgeting with. I almost always have to be doing something with my hands to distract from the pain. Playing with my rings not only is a way to do something with my hands, they also remind me that life is so much longer than this one almost unbearable moment."
Buy the acupressure rings above (10-pack) for $7.99 from Amazon.
For more recommendations from our community, check out these 12 fidget tools for people with anxiety.
8. Portable TENS Unit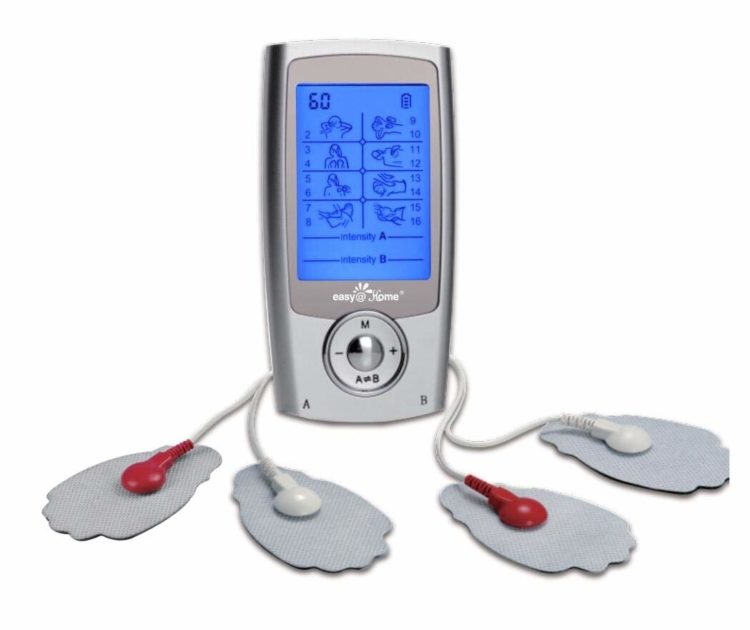 A TENS (transcutaneous electrical nerve stimulation) unit uses electric currents to stimulate the nerves in the area where you're experiencing pain. This creates a different sensation in the hopes of "overriding" some of your pain.
"A TENS unit!" wrote Sarah Bauer. "Let's be real, girls don't have pockets, but this easily fits in my purse and can be taken anywhere for instant relief!"
"My TENS unit," added Natalie Auer. "It's not small enough to fit in my pocket, but I can clip it to my belt loop or pants pocket and walk around the house if I need to still get things done."
Buy the TENS unit above for $31.20 from Amazon.
9. Tiger Balm

A jar of Tiger Balm ointment may be small enough to slip into your pocket, but it could make a big difference in your pain levels. It's non-staining, so it can be rubbed onto whatever part of your body hurts, whether you're in pajamas or work attire.
"Tiger Balm," said Ansley DeLeah Morris. "For on the go pain."
Buy the Tiger Balm above for $4.99 from Amazon.
10. IcyHot Patches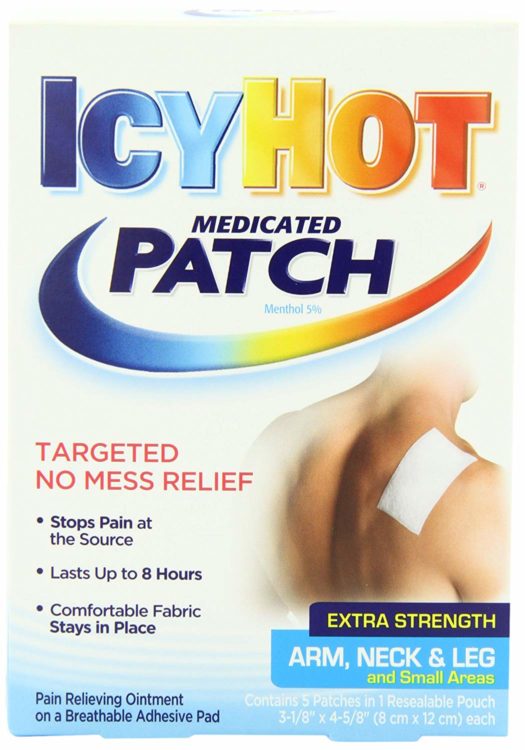 IcyHot patches contain medicated ointment to help relieve pain, and can be easily stored in your pocket or purse.
"IcyHot patches," recommended Shelby Alexis Slattery. "I got these at the store, folded the package in half and boom – pain relief in my pocket."
Buy the IcyHot patches above (15-ct.) for $16.74 from Amazon.
Originally published: January 12, 2019