20 Shoe Brands People With Chronic Pain Recommend
---
Article updated March 10, 2020.
If you live with a chronic pain condition, it can affect many parts of your life others may not think twice about — such as taking a shower, preparing a meal or picking out clothes and shoes. While most people tend to decide on a pair of shoes based on what matches with the rest of their outfit, for those with chronic pain, it's not that simple.
On some days, you may be in too much pain to wear shoes at all. But if you have to venture out to go to work or run errands, choosing a pair of shoes that are both comfortable and supportive is a necessity. According to Adam Bitterman, DO, orthopedic surgeon at Huntington Hospital in Long Island, New York, you'll need to keep your specific needs in mind.
"Depending on the pathology and root cause of the patient's symptoms, the correct/ideal shoe may off-load areas of excess pressure and help alleviate stressors that get transmitted from the ground to the foot and ankle," Bitterman said, adding:
Shoe characteristics to look for to help alleviate chronic pain include the sole, the toe box and appropriate cushioning amongst others. The sole helps transmit forces throughout the foot; the toe box must accommodate the toes and any deformities that are getting abnormal pressure points; cushion support from within the shoe can help relieve areas of excess pressure where there may be loss of normal fat cushioning.
To help you find a pair of shoes that help rather than exacerbate your symptoms, we asked our Mighty community to share their favorite brands of shoes to wear with chronic pain. Some types of shoes may not be suitable for those with certain conditions. Consult your doctor with any questions about what types of shoes are best for you.
Here are their recommendations: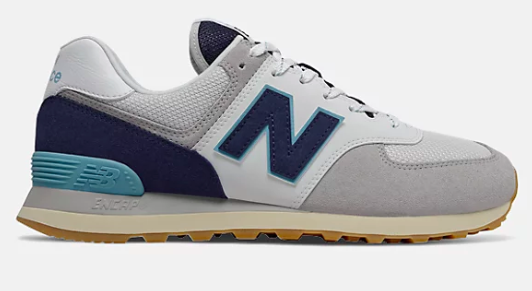 "I have no allegiance to any one brand but have anecdotal evidence that supports New Balance," recommended Bitterman. He added that other patients prefer Saucony, Brooks, Asics and Adidas brand shoes as well.
Buy the shoes above for $79.99 from New Balance.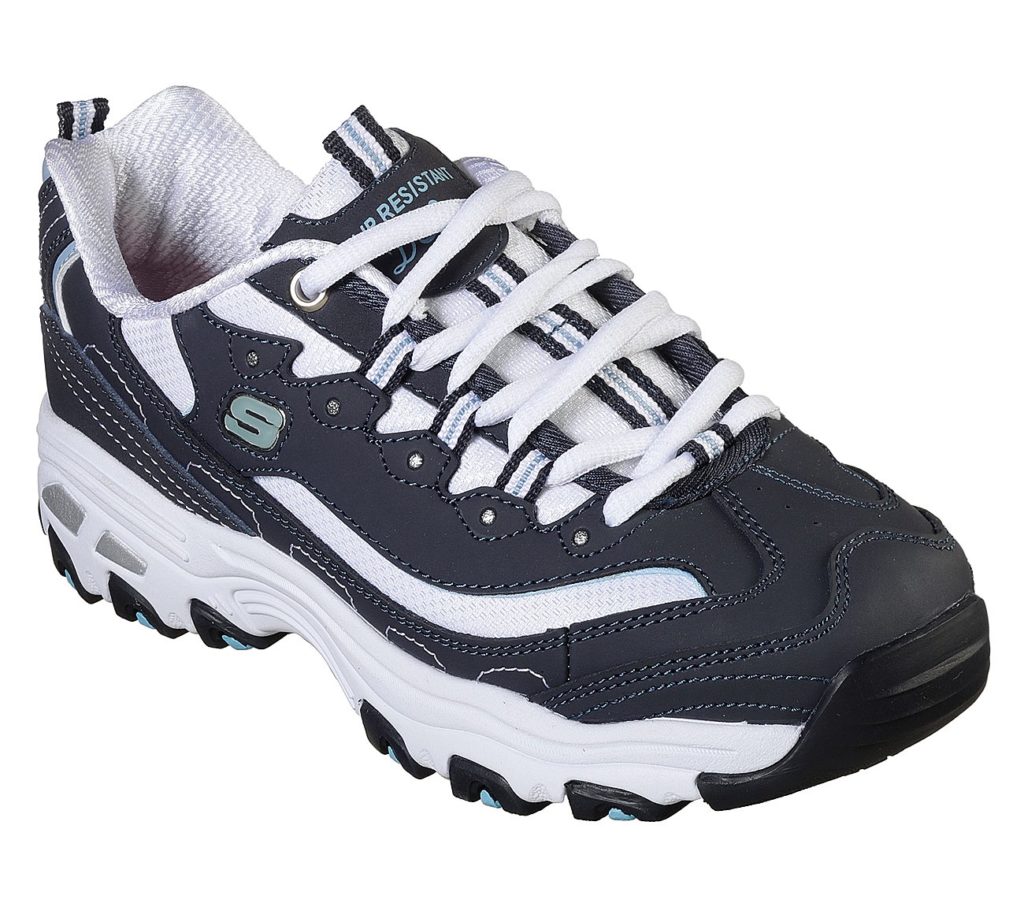 Rebekka Johnston recommended, "Skechers, like the ones with the memory foam soles. They give good support for ankles and are comfortable." 
Bethan Bea Winsborrow said the ones with memory foam feel like wearing slippers, and Georgii Llouise wrote, "They are so, so comfortable and feel like walking on air. Helps with the vibrations through ankles, knees, hips and back."
"Skechers — the only shoes in my closet. Been wearing for years, cute styles and colors. From flip-flops to athletic shoes," added Tifney Schoenfeld.
Buy the shoes above for $74 from Skechers.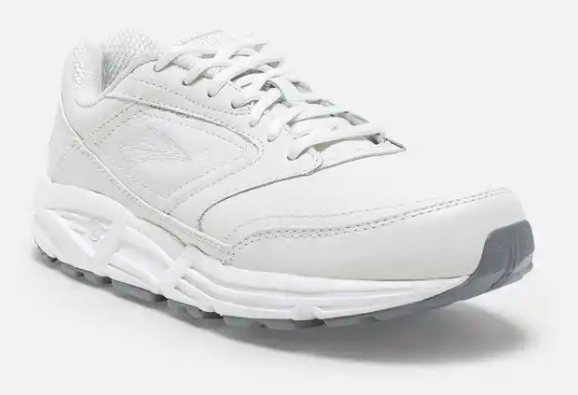 Megan Efthimiadis said, "My podiatrist recommended Brooks with Superfeet insoles. The difference I feel in ankle and knee pain is amazing."
Karen Leiva added, "Brooks are the best for me, and even though I'm a girl, I wear their men's sizes due to width."
Buy the shoes above for $78 from Brooks.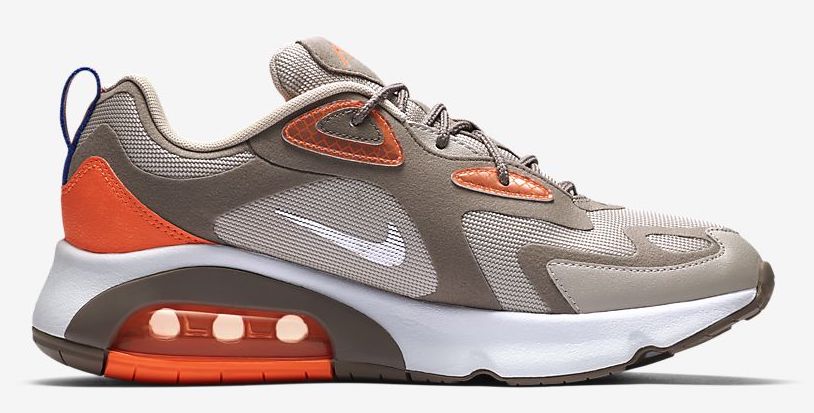 "Nike Air Max," recommended Kiona Ejsing. "They are firm but bouncy in the right places." Jessica Smith added that Nike shoes with memory foam are amazing.
Buy the shoes above for $78.97 from Nike.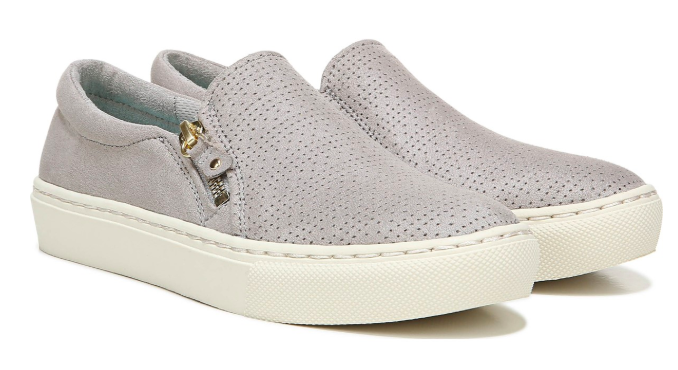 Laura Ann Mericle said, "I have a pair of Dr. Scholl's sneakers and I love them."
"Dr. Scholls running shoes," recommended Tiffany Louise Marentette. "They have extra padding and gel insoles."
"Dr. Scholl's. I currently live in Texas and I wear their sandals all year. The ones with the inserts in the heel help alleviate my knee and back pain," added Kathy Adams Smith.
Buy the shoes above for $69.99 from Dr. Scholl's.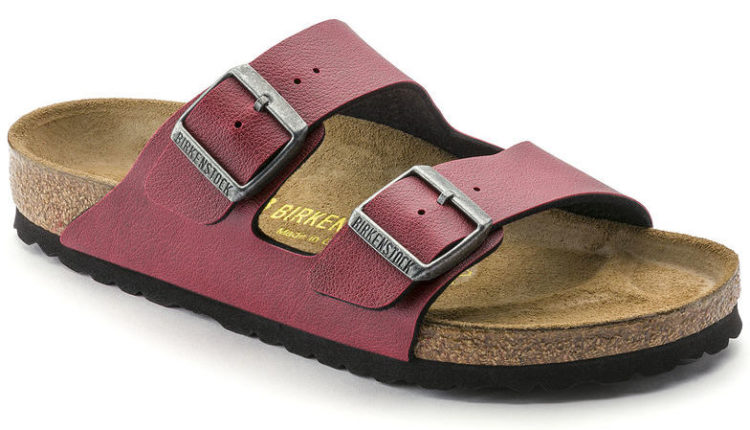 Allison Michelle recommended, "Birkenstocks for summer. My physiotherapist and chiropractor both warned me against wearing flip-flops but said Birkenstocks are great."
Jessica Mj da Silva wrote, "Birkenstocks and any other easy-to-slip-on [shoes] without much bending or tying laces when you are stiff or joints [hurt]."
Delaney Hartmann added she wears them every day, and Denise Peacock Young said they're the only shoes she's worn for over 15 years.
Buy the shoes above for $99.95 from Birkenstock.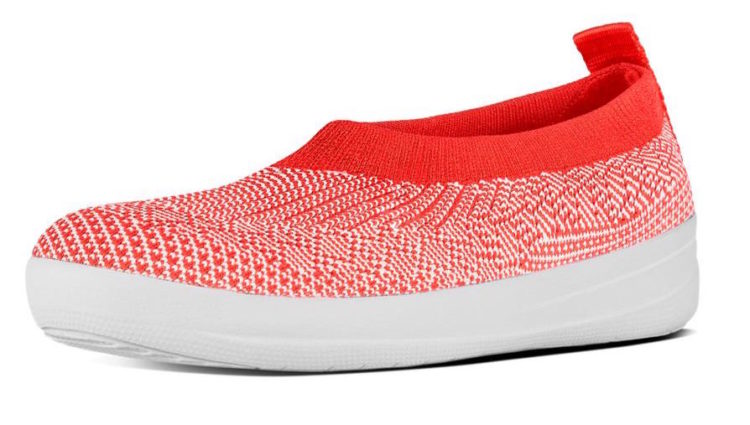 Lisa Hain wrote, "These are a thick-soled shoe. They have all styles. It's all I can wear with my back."
Buy the shoes above for $100 from FitFlop.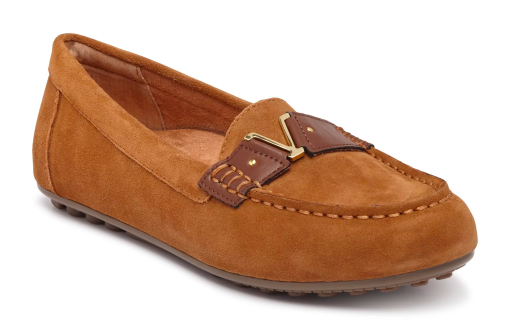 Meg Burczynski told us, "They are cushiony and have awesome arch support."
Leslie P. McMillan added, "Vionics, hands down. Decreased my pain by 50 percent, once I got used to them."
Buy the shoes above for $84.99 from Vionics.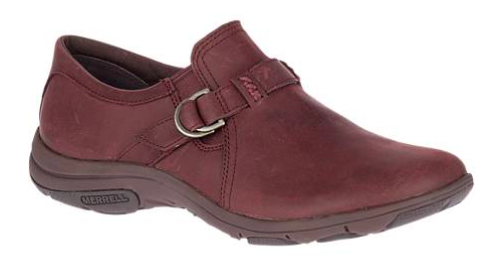 Inez Conway wrote, "Merrell are the best by far! They last forever and stay comfortable… definitely worth the price to get a good pair of Merrell shoes."
"I have diabetic neuropathy and complex regional pain syndrome (CRPS) in my left foot due to a break and two surgeries. I have hardware in my foot still. I absolutely love my Merrell shoes. I've had several styles and all are extremely comfortable, durable and supporting," added Cindy Karshneski-Farrell.
Buy the shoes above for $100 from Merrell.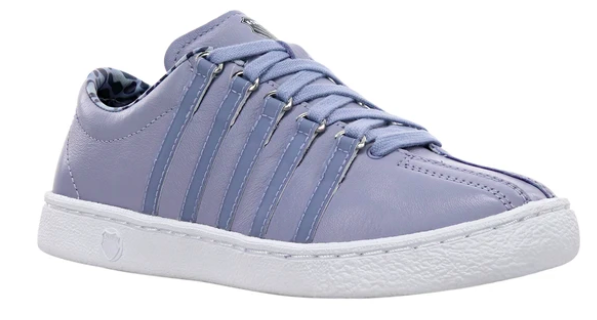 Angela Marie Rodriguez said, "If you are on your feet a bit and walk… I had good luck with K-Swiss Tubes."
Buy the shoes above for $75 from K-Swiss.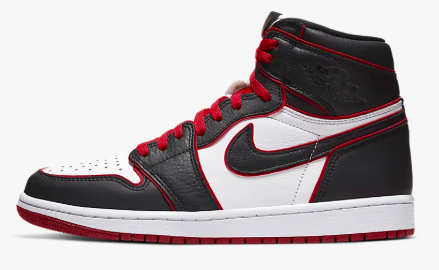 Sam Bosworth said, "I have super messed up feet (from Charcot-Marie-Tooth disease) and have been buying Air Jordan Hi Tops for the last four years. I did have boots specially made for me but they were so extreme I couldn't walk at all. I buy one pair of Jordans a year/year and a half and they last great. When I walk, I walk on the sides of my feet, and most shoes wear down straight away, but Jordans last great. They are a little pricey, but £100ish over a year is still better value than having to buy multiple pairs of cheap shoes. They're also super comfortable and give a lot of room for my personal [difference] (assuming I buy shoes a few sizes too big). They may not be great for everyone but I've found them really helpful and probably couldn't even walk without them."
Buy the shoes above for $160 from Nike.

"I bought OluKai sandals and the relief I felt from switching from my regular flip flops was instantaneous and so worth it. It took the pressure off my knees and back. Ahhhh," wrote Stephanie Chambers.
Buy the shoes above for $70 from OluKai.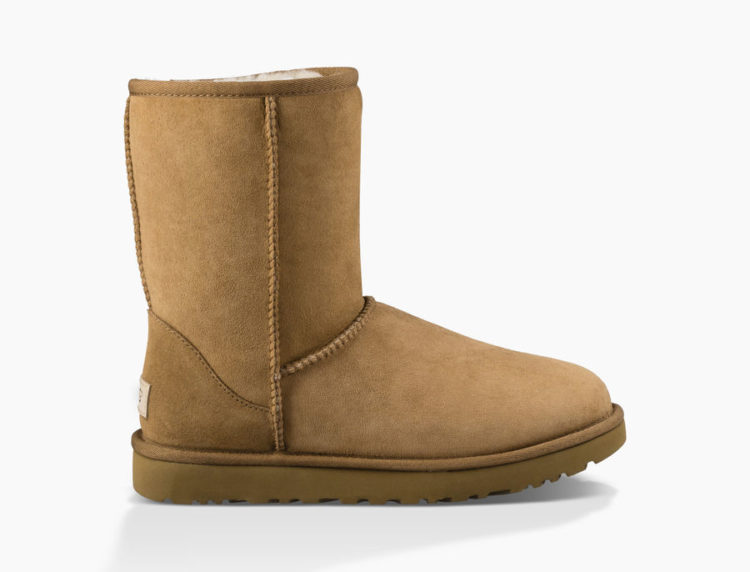 "For winter, UGGs!" Cassidy Schod told us. "My feet are always freezing and they're so comfortable. Or Ugg knockoffs! Anything that's a fuzzy boot and easy to slip on and off."
Buy the shoes above for $160 from UGG.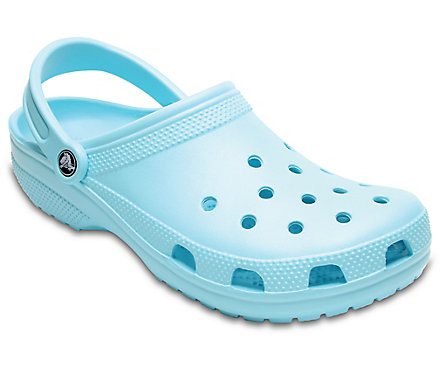 Melissa Duncan wrote, "Don't laugh… Crocs! Original. Never rubs or chafes. Light on my feet. Easy to slide on/off. Comes in 100 colors. Walk all day and nothing hurts. Clean easy."
Jeni Freidenker added, "I have half a dozen different pairs! I wear them all the time, for work, as slippers, in the garden, out and about in town. I've even worn them on a night out! I couldn't survive without them!"
Buy the shoes above for $44.99 from Crocs.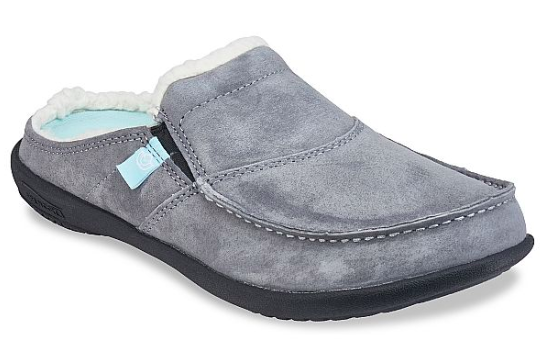 "The footbed has an arch and metatarsal support. Helps leg and hip pain," said Joan Wzontek Alba.
Buy the shoes above for $79.99 from Spenco.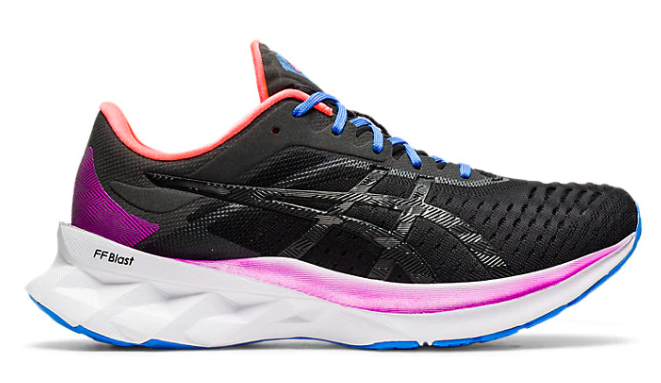 Julie Craft told us, "Not only do I have chronic pain but it extends to my feet. [I have] flat feet, bunions. These are my go-to shoes."
Buy the shoes above for $130 from Asics.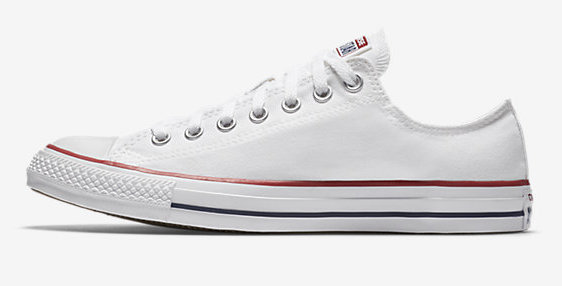 "I actually find Converse to be comfortable for walking, once you've broken them in a bit. I like the ankle support. Oh, I also use Hickies instead of laces, so they turn into slip-ons. Best thing I ever bought!" said Vikki Patis.
Buy the shoes above for $50 from Converse.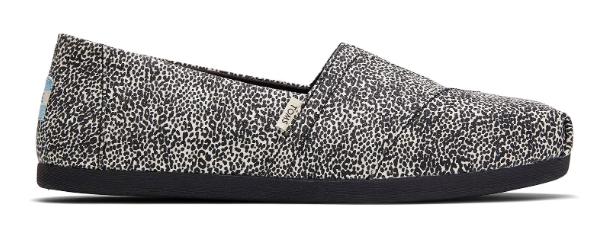 Sophie D'Urso said Toms are one of her staples. "Ridiculously comfortable, and not too hot in the summer!"
Buy the shoes above for $54.95 from TOMS.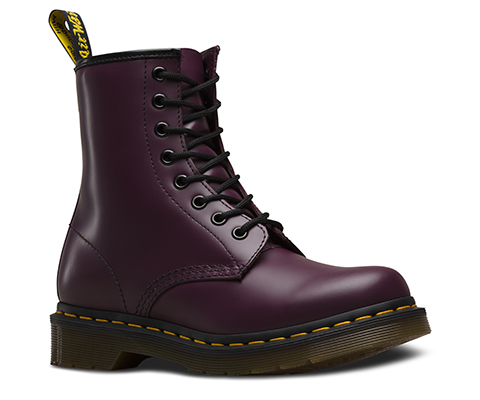 "I've worn my Doc Martens boots in throughly over about eight years. I find they are amazing for ankle support and comfortable [for] walking," said Sophie D'Urso.
Buy the shoes above for $150 from Doc Martens.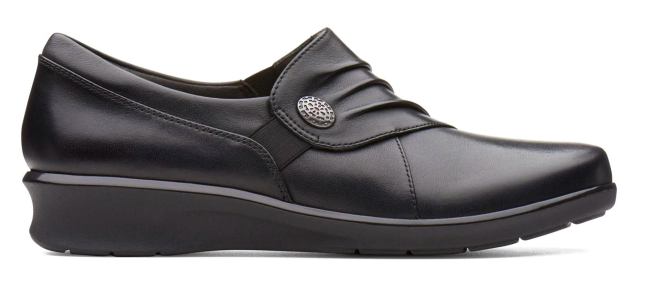 Kate Dankosky told us she likes to wear Clarks when she has to dress more professionally, but never wears the same pair two days in a row.
Buy the shoes above for $70 from Clarks.
What does do you recommend? Let us know in the comments!
Originally published: September 1, 2017