15 Shoe Brands People With Chronic Pain Recommend for Winter
---
Editor's Note
We hope the products below, all recommended by our Mighty community members, help you or a loved one in your health journeys. Just so you know, The Mighty may collect a share of sales from the Amazon links on this page. Prices and product availability are accurate as of publication.
Finding shoes that fully support your foot and don't exacerbate your chronic pain can be challenging enough. But when winter rolls around, you suddenly have to add even more requirements to your "shoe checklist": they must be warm (since cold can make some forms of pain even worse), supportive but not too stiff and waterproof, especially if you live an area that gets a lot of rain and snow in the winter.
There are lots of shoe brands out there that claim to do the job, but we wanted to find out which were chronic-pain-warrior-approved. 
We asked our Mighty chronic pain community to share which shoe brands they swear by when temperatures drop. These are the brands that help them get through harsh weather while minimizing their pain. Check out their recommendations below.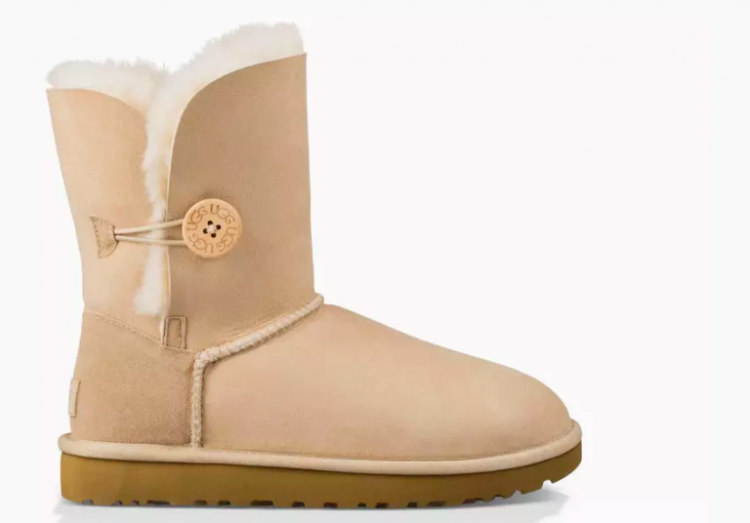 "My feet almost never get cold in UGGs and therefore the cold doesn't make my joints ache," explained Stephanie Nicole.
"UGGs are my favorite in the winter, they are like a hug for your feet," agreed Laura Fincher.
"UGGs… they are soft and they keep my freezing cold feet warm. The fur inside is very cushiony for my aching feet. I love my UGGs!" said Jenny Williams Sarver.
Buy the boots featured above for $119 at Amazon.
2. Alegria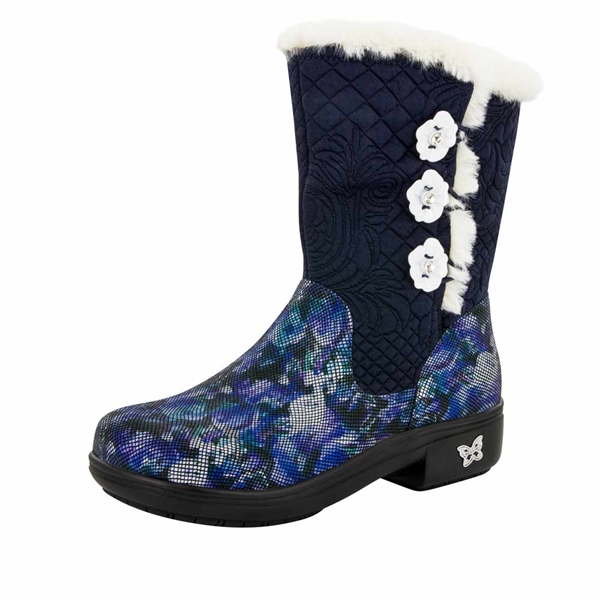 "Alegria! They're spendy but so worth it. They are leather and many styles have non-slip soles and are waterproof. The footbeds are made out of memory foam and cork and form to your foot and are very lightweight," said Nicole Hopkins. "Plus you can buy replacement footbeds when they wear out so you don't have to buy new shoes altogether."
Buy the boots featured above for $43.62 on Amazon.
3. Skechers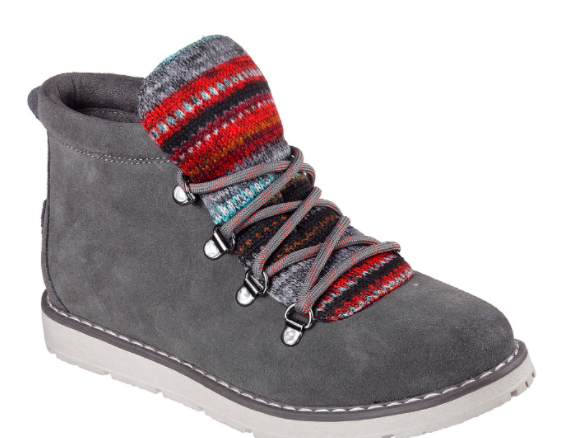 "Skechers with memory foam. Best investment I ever made since I am on my feet at work all day," said Carey Hardisky.
"I've had a multilevel lumbar fusion and since then all I wear are Skechers with memory foam! I probably have 10 pairs now!" Rene Turner added.
"Skechers with memory foam. I have some that are slip one and I swear it's like wearing slippers all day. I love that they come in wide widths for my feet and the memory foam supports my flat arches," said Jamie Gallion.
Buy the shoes featured above for $62 on Amazon.
4. Dr. Martens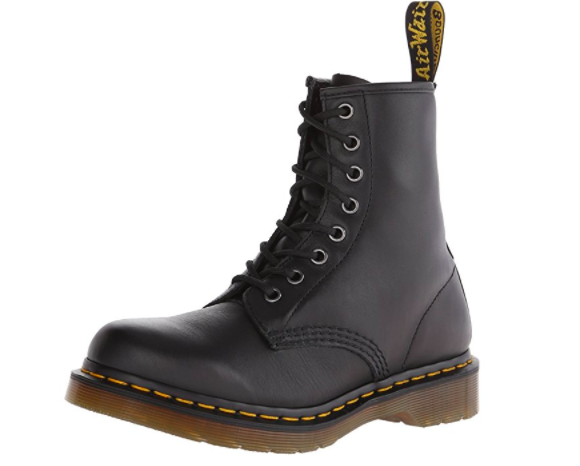 "Dr. Martens. Sturdy and secure, plus I love the way they look which is always a bonus!" said Stephanie Forster.
"I wear Dr. Martens boots and in the winter I wear wool socks with them. Because I can tighten the boots, it help my ankles not twist so much when I walk. Boots without the ability to tighten just don't do it for me," said Heather Hulbert.
Buy the boots featured above for $96.85 on Amazon.
5. Keen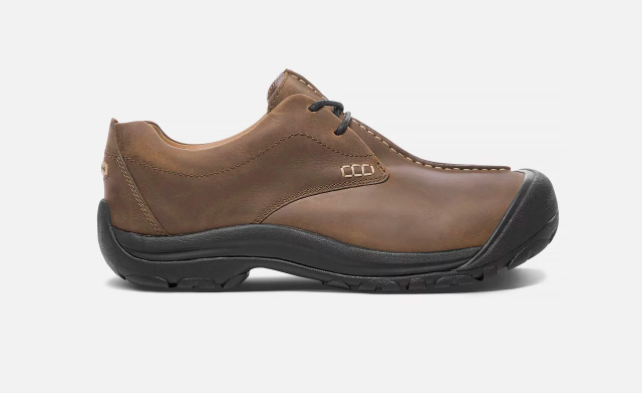 "Keen for sure. They are waterproof and have the rounded toe for better toe movement. Plus orthotics fit great in them," Doug Campbell recommended.
Buy the shoes featured above for $120 on Amazon.
6. Taos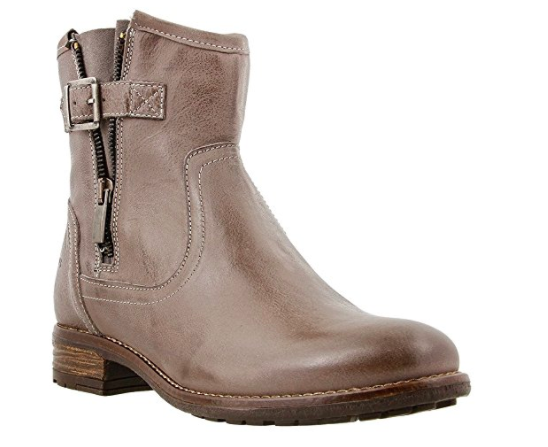 "I've just found Taos brand boots and shoes. Great arch support and really comfortable," Renee Russell said.
Buy the boots featured above for $198.95 on Amazon.
7. Bearpaw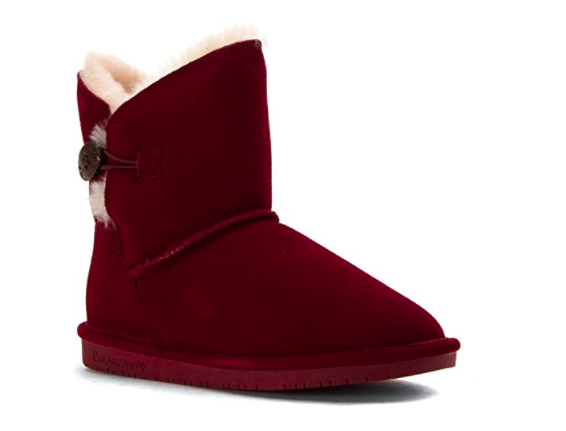 "Bearpaw is great if you are a former UGG wearer! I can't afford UGG anymore," said Amy Danforth.
"I have a pair of Bearpaw brand boots with the soft fuzzy inside," added Jamie Singleton.
Buy the boots featured above starting at $36.95 on Amazon.
8. Sorel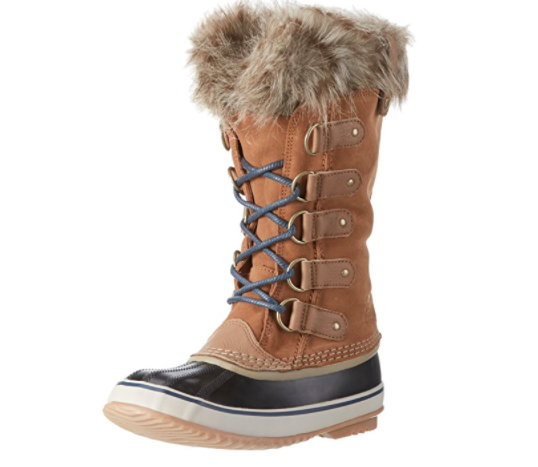 "Sorel are amazing! They keep your feet dry and warm no matter how wet or cold," said Amy Perry Archibald. "They look super cute as well!"
Buy the boots featured above starting at $107.10 on Amazon.
9. Airwalk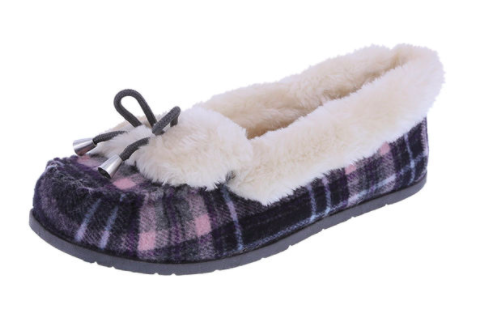 "I have big feet and can't find name-brand boots so I wear Payless brand Airwalk 'UGGs' in size 13," recommended Samantha Schreiner.
"When I'm heading out in the a.m. to drop off my child, I put my sweats on and I slip my feet into these. They are moccasins lined with faux fur. So warm, easy, quick to put on and off. On my third pair," added Candice Reed.
Buy the shoes featured above for $24.99 on Amazon.
10. Bogs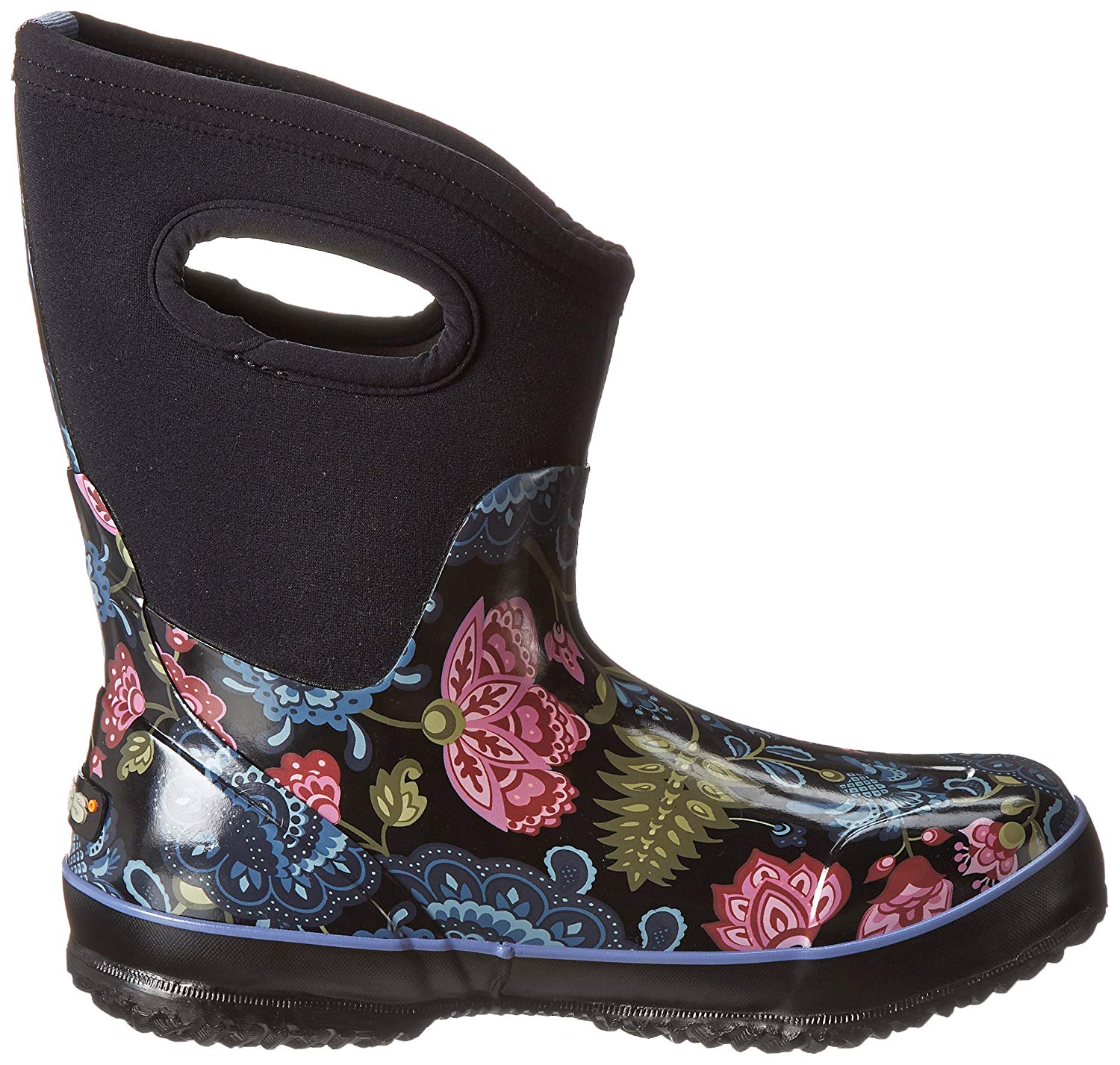 "Bogs. They're not just well insulated, they're waterproof. So waterproof that I stood mid-calf deep in Lake Michigan on New Year's Day last year for a solid hour or so, and stayed warm and dry," said Katrina Anne. "Perfect for anyone who lives in a cold, snowy area, pain or not. They're also slip-on-and-off, and easy to walk in."
Buy the boots featured above for $110.69 on Amazon.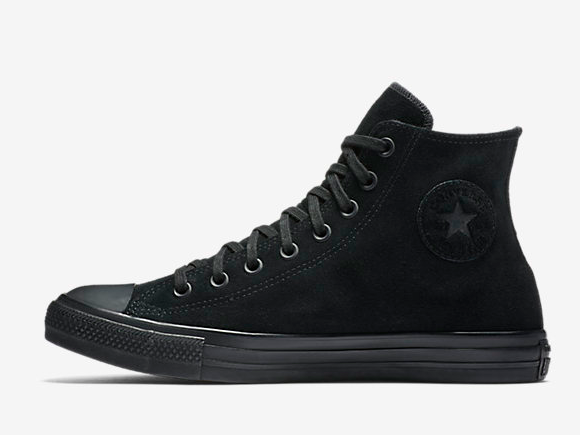 "I have fibromyalgia and Raynaud's syndrome, as well as nerve damage in my right foot. I also work on my feet at least 40 hours a week. Last winter I got a pair of weatherproof Converse with a neoprene lining for warmth and they were one of the best investments I've ever made," said Allahna Lynn. "They fit our dress code at work, and my Raynaud's rarely effects my feet when I have them on."
Buy the shoes featured above for $86.95 on Amazon.

12. Cosyfeet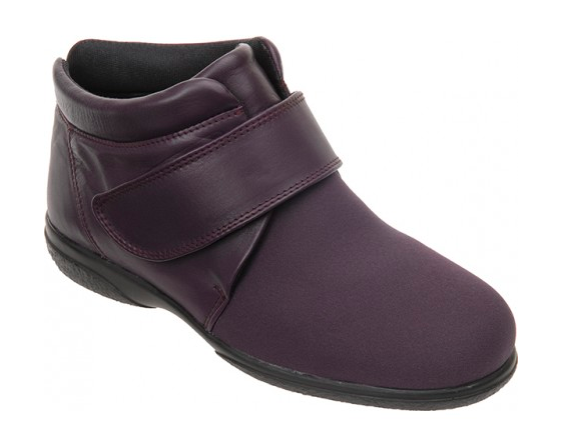 "Cosyfeet, a UK company, does extra wide, flexible shoes that are very comfortable for swollen feet," said Jill Clayton.
Buy the shoes featured above for £82 at Cosyfeet.
13. New Balance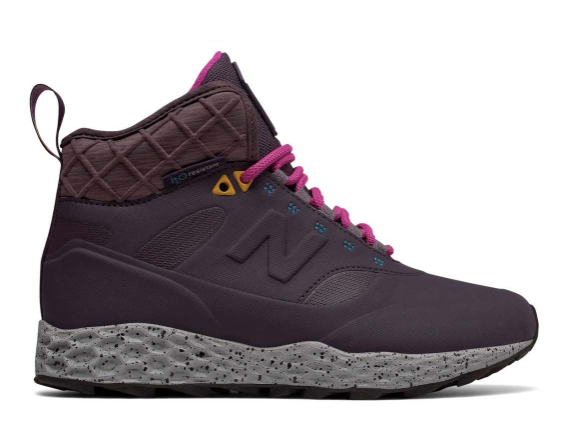 New Balance is a favorite among our chronic pain community, as they can be worn with custom orthotics. The brand mostly offers athletic sneakers, which may work well in the winter if you live in a dry climate; they also offer the sneaker boots above if you need more protection from the elements.
Buy the shoes above for $124.99 at New Balance.
14. San Antonio Shoemakers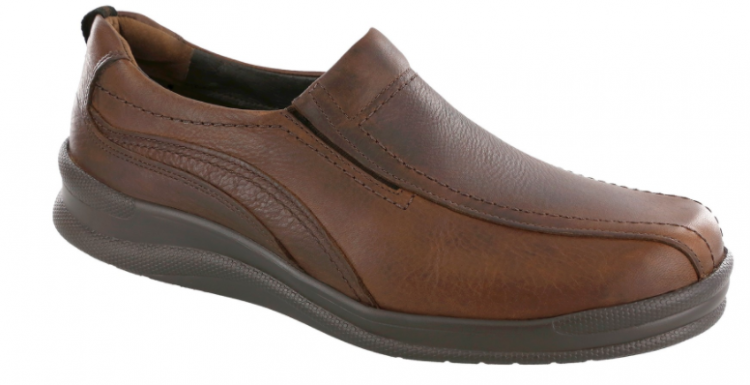 "San Antonio Shoemakers. Most comfortable shoes you'll ever wear. Worth the price. Hands down," said Lance Shaver.
Buy the shoes featured above for $189 at San Antonio Shoemakers.
15. Due North Snow and Traction Aid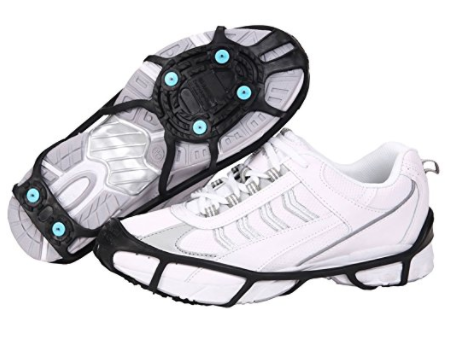 "I use spike traction covers over my shoes in winter. (Spikes should be shaped like pegs… anything else is crap)," said Kimmy Sims. "I'm not graceful on a good sunny day. I used to dread leaving the house until my best friend found them!"
"I used to wear these all the time walking to class in winter in upstate New York, they're amazingly effective," agreed Eva Oles.
Buy the traction covers featured above starting at $7.08 on Amazon.
Originally published: November 3, 2017