27 Products That Can Make Sleeping Easier If You Have Chronic Pain
---
One of the most frustrating parts of living with chronic pain can be sleeping – or, well, trying to sleep. While most people look forward to climbing into bed at the end of a long day and can easily sleep through the night, for those with chronic pain, it's not quite so simple.
Chronic pain can make it incredibly difficult not only to find a comfortable position in bed, but to find enough reprieve from the pain so you can actually relax enough to fall asleep. Even if you do fall asleep, pain may wake you up again in the middle of the night – causing you to feel even more exhausted the next day.
To help you relieve your pain and relax long enough to get some rest, we asked our Mighty community which products they use to help them sleep with chronic pain. Here are their recommendations.
Just so you know, we've selected these links to make shopping easier for you. We do not receive any funds from purchases you make.
1. Weighted Blanket
Although they are often designed to help individuals with sensory issues, weighted blankets can help soothe stress, anxiety and insomnia and can serve as a source of comfort for anyone struggling to relax or sleep.
Em Mais told us, "My weighted blanket (and service dog in training) have made a huge difference in my sleep! I went from a couple hours on a good night to consistently getting seven to eight hours a night (with the weighted blanket in addition to my pain medication and a prescription sleep aid)."
Buy the blanket above for $158.99 from Amazon.
2. Knee Pillow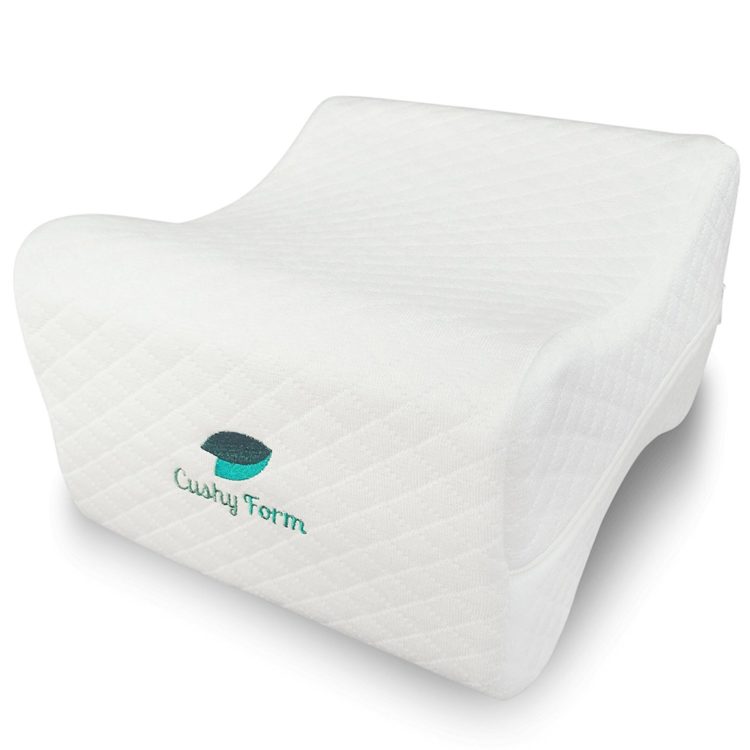 If you're a side sleeper who struggles with chronic pain, wedging a specially-designed pillow between your knees can help keep your body properly aligned and your blood circulating, allowing for a more comfortable night of sleep.
Christine Cousins wrote, "I recently bought a knee pillow and it has proved to be well worth the money. I've always used a regular pillow between my knees but it always made me overheat and was a pain to maneuver as I tossed and turned. This knee pillow makes it easier so it can move as I move. I slept over at a relative's place last night and took it with me, and it made sleeping on the couch much more comfortable."
"I can't fall asleep without my knee pillow, otherwise my posture is really bad and I will have a lot of pain the next day," added Leonie Giger.
Buy the pillow above for $25.80 from Amazon.
3. LUSH Sleepy Body Lotion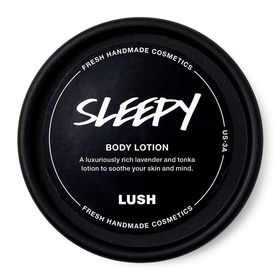 This lotion is made with glycerin, cocoa butter and almond oil to keep your skin moisturized and has a soothing lavender scent to help you relax before bedtime.
"Sleepy by Lush," recommended Rachael Grube. "It's a lotion and I rub it on my neck, my nose and my hands because I sleep with my hands close to my face. It helps, it's soothing and it calms me somewhat down."
Ash Lahiff said, "Smells like lavender and rainbows and bedtime. And soothes itchy skin!"
Buy the lotion above for $34.98 from Amazon.
4. Thermophore Moist Heating Pad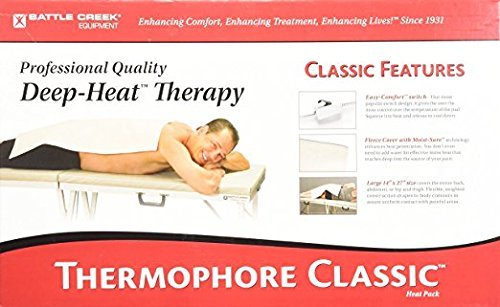 The Thermophere heating pad provides moist heat to help soothe your aches and pains so you can get some rest. The one featured above is 14 in. by 27 in., but there is also a petite version that measures 4 in. by 17 in.
Jennifer Etzwiler wrote, "[I use] my neck-size Thermophore moist heating pad, wrapped in a hand towel to keep it clean and keep it from getting too hot. My dentist recommended it. When I went to buy it, the man at the store told me, 'Don't ever loan it to anyone, you won't get it back!" I've recommended them to other people, let them use it at my house, but I've never lent one out. Oh, and they last forever! More expensive than your drug store variety, but worth every penny!"
Eileen M. Kelly added that she likes to use a moist heating pad with a timer and temperature selector.
Buy the heating pad above for $53.99 from Amazon.
5. Adjustable Bed Frame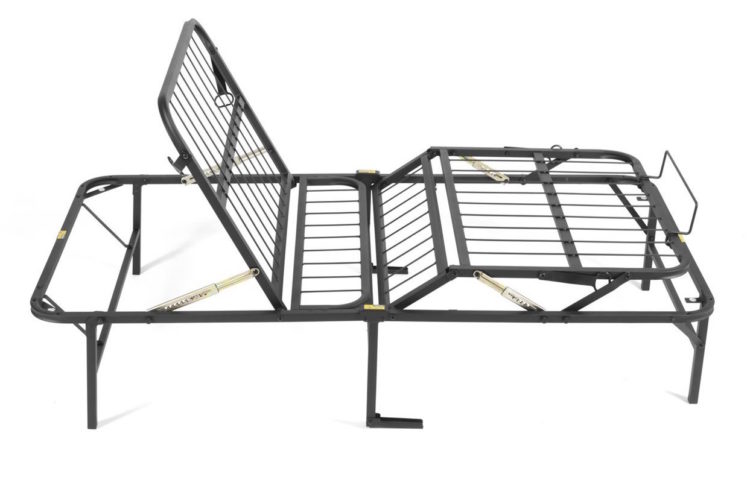 Finding a comfortable position can feel near impossible on nights when your chronic pain or other symptoms are flaring. An adjustable bed frame allows you to raise or lower either your head, feet or both so you can find the angle and position that works best for you and your body.
Kourteney Kennedy said, "I have an adjustable bed frame and can adjust the head and foot of the bed so they're higher or lower, so I can find the most comfortable position. It was actually really inexpensive, too, and can really help."
Savannah Pittsley uses an adjustable bed frame so she can be comfortable whether she has swollen feet or acid reflux.
Buy the bed frame above for $114.75 from Amazon.
6. Epsom Salts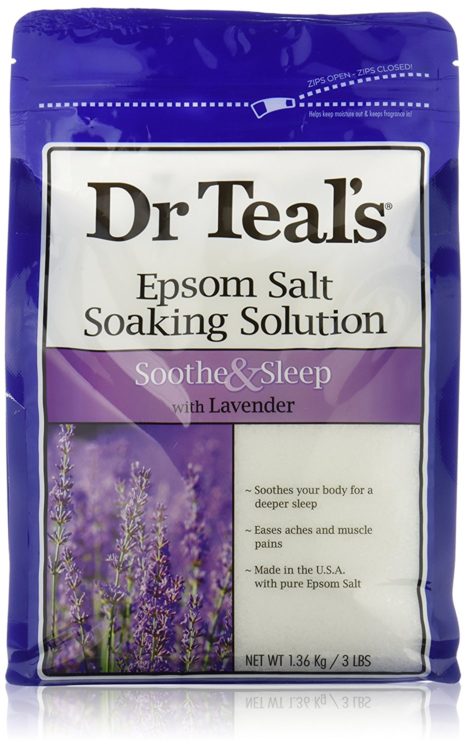 Epsom salt has a number of health benefits, including soothing muscle pain and reducing swelling. Choosing Epsom salts with lavender infused (or even adding a few drops of lavender essential oil) can further promote relaxation before bedtime.
Regina Coble Clark told us, "[I put my] feet in a bathtub of warm water and [use] Dr. Teals Lavender Epsom Salts. I sleep best if I take the time to do this!"
"For me it is taking sometimes multiple baths per night with Epsom salts, essential oils and audiobooks, said Tamara Mulkey.
Buy the Epsom salt above for $18.99 from Amazon.
7. Cooling Mat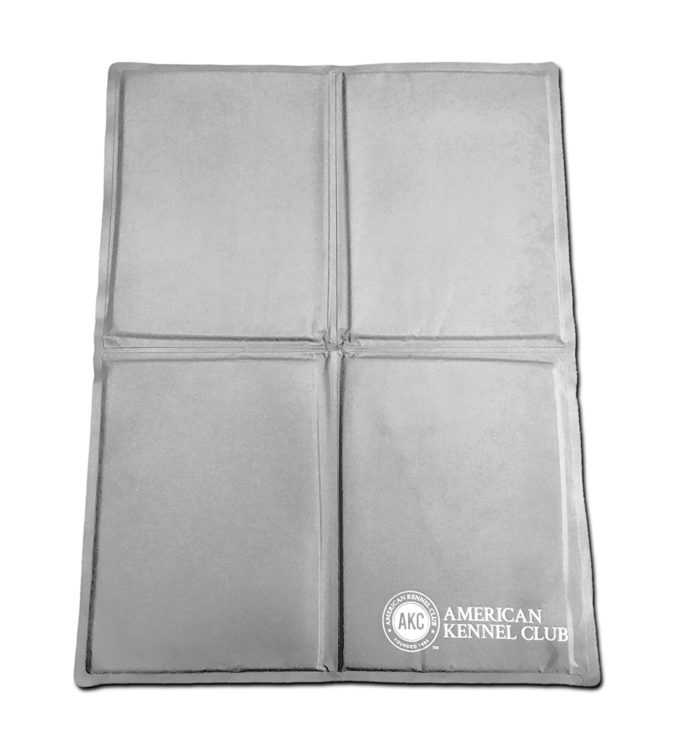 Cooling mats may be created for dogs, but that doesn't mean humans can't use them too. If you prefer cold over heat to help ease your pain, these large, weighted mats are perfect for covering and soothing large areas of your body.
"Cooling mats," recommended Lindsay Warren. "The big one is made for dogs (shoutout to American Kennel Club) but it also doubles as a weighted lap pad."
Buy the cooling mat above for $12.99 from Amazon.
8. U-Shaped Pregnancy Pillow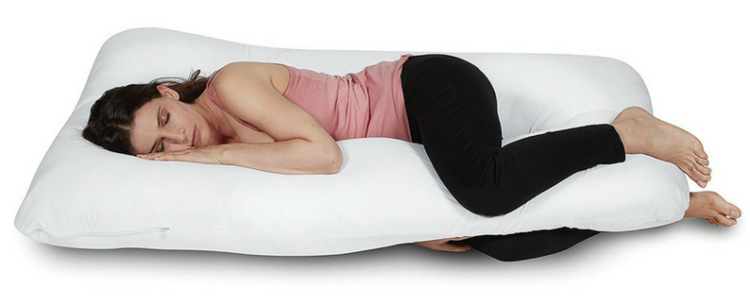 These large, U-shaped pillows are designed to support a woman's body during pregnancy, but they can be helpful for anyone struggling to find a comfortable position in bed. This pillow supports every part of your body and keeps you aligned – even if you tend to toss and turn at night.
"My pregnancy pillow!" said Jessi Moss. "Being able to maneuver it around my body to make myself comfortable has made sleeping so much easier."
Tawnie Ashley added that she uses a u-shaped maternity pillow to fully support her body.
Buy the pillow above for $39.99 from Amazon.
9. Noise-Cancelling Headphones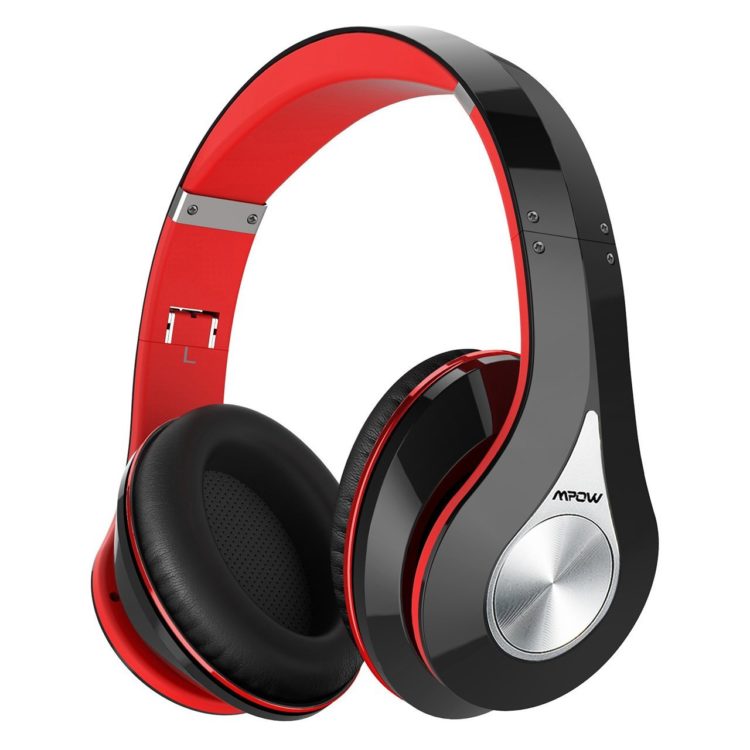 A pair of noise-cancelling headphones serves a dual purpose: they block out sound so you aren't woken up by every tiny noise during the night, and they allow you to put on some music, a podcast, an audiobook, guided meditation… whatever distracts you from the pain and can help lull you to sleep.
"[I put on] noise-cancelling, over-the-ear type headphones and I plug them into my iPhone where I listen to a sleep podcast. I swear by it. Since I started using the noise-cancelling headphones instead of the regular in-ear ones, my sleep has increased dramatically. I can't actually believe the difference it has made to my sleep!" June Button Queen told us.
Buy the headphones above for $33.99 from Amazon.
10. Vicks VapoRub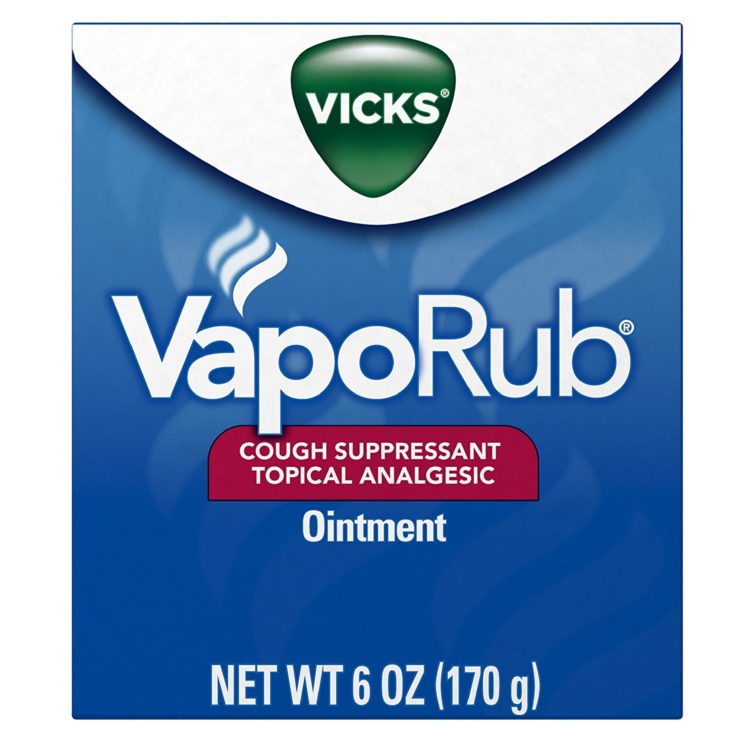 Vicks VapoRub can be used on the chest as a cough suppressant, but it can also be rubbed into aching muscles and joints for pain relief.
Ashley Isabella Mason said, "[I use] Vic's VapoRub or an oil that has eucalyptus in it. It's a natural pain reliever and even if it doesn't fully work on the pain, the smell makes me comfortable enough to sleep."
Buy the VapoRub above for $23.56 from Amazon.
11. Lavender-Infused Products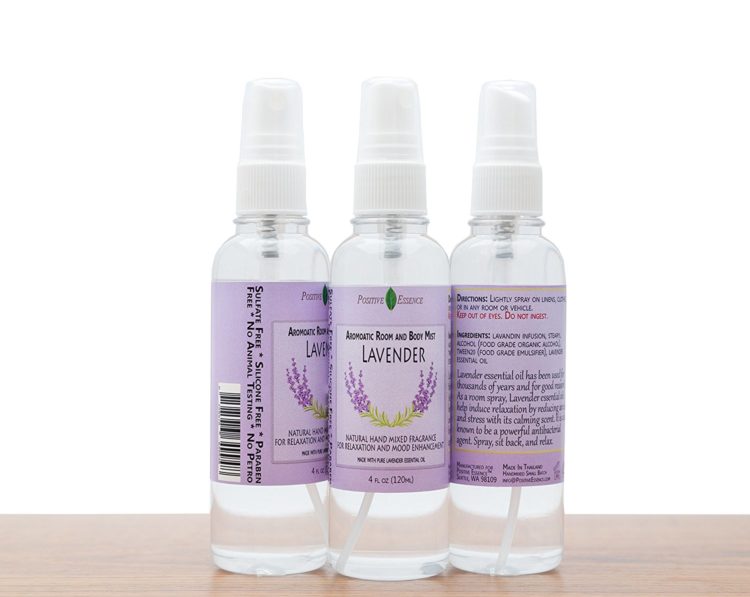 Lavender is known to be a calming and relaxing scent which can be helpful when trying to sleep. There are a number of different lavender-infused products to choose from, such as lotions, essential oils, bath gels or linen sprays (featured above).
"Lavender!" said Nicole Gilliam-Adcock. "I have a really hard time, and I've been through all the prescription meds without any luck. But I either do a hot bath with lavender bubble bath and Epsom salt. Or use a lavender linen spray – or even the Febreeze small space air freshener in lavender helps!"
Jess Esther added that she uses both lavender tea and a lavender humidifier to help her sleep.
Buy the lavender pillow spray above for $12.99 from Amazon.
12. Hot Water Bottle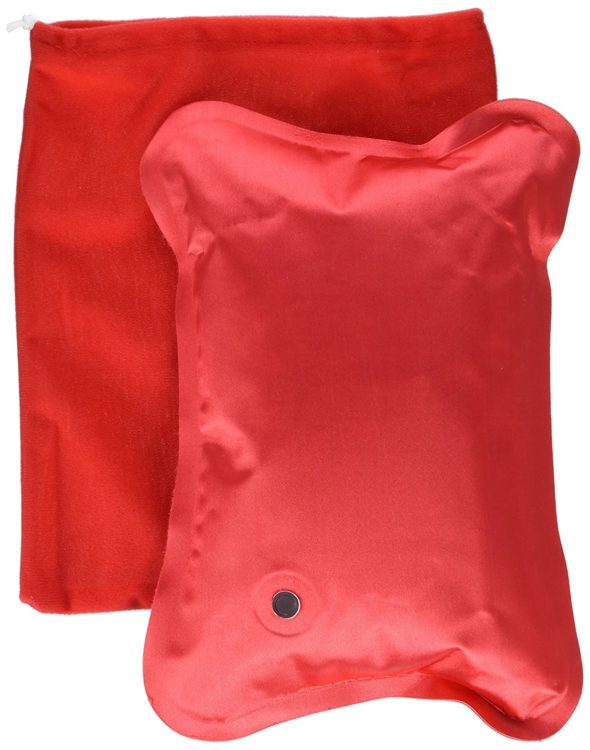 A portable electric hot water bottle can be used to alleviate aches and pains to help you sleep easier. The water is permanently sealed in the bag so you never have to refill it, and since it's portable, you can use it anywhere – not just in bed.
Chloe Mahr wrote, "An electric heating hot water bottle gets me through my bad nights – I'd be lost without it!"
Kim Alloo added, "Hot water bottle – it allows me to sleep in a room with a healthy, cool temperature without being cold (I'm always cold). And it helps with the pain! (I have kidney issues and Crohn's disease, so I get a lot of back and belly pains.)"
Buy the hot water bottle above for $29.95 from Amazon.
13. CBD Lotions and Oils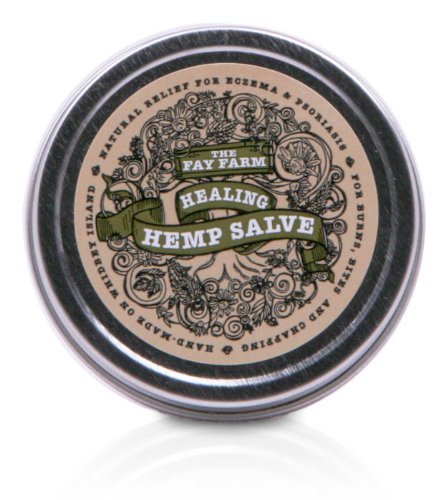 CBD topicals, such as lotions or oils, are infused with cannabis that, when absorbed through the skin, can help with pain, soreness and inflammation (check if CBD oil derived from marijuana is legal in your state).
Keri Saxowsky wrote, "CBD oil has given me my sleep and energy back and has taken my pain away."
Allison Koczur said she uses medical cannabis in addition to weighted blankets. "They've saved my sleep. I just got my medical card in June and it's been life-changing for pain and for sleep. I'm like a human again!"
"[I use] medical marijuana," added Roni Stetter. "Ten years after lumbar subluxation, and so far I have not found anything that works better in ingested or topical form!"
CBD oil derived from hemp is different than CBD oil derived from marijuana, but it is legal in all 50 states. Buy the hemp salve above for $10 from Amazon.
14. Memory Foam Mattress Topper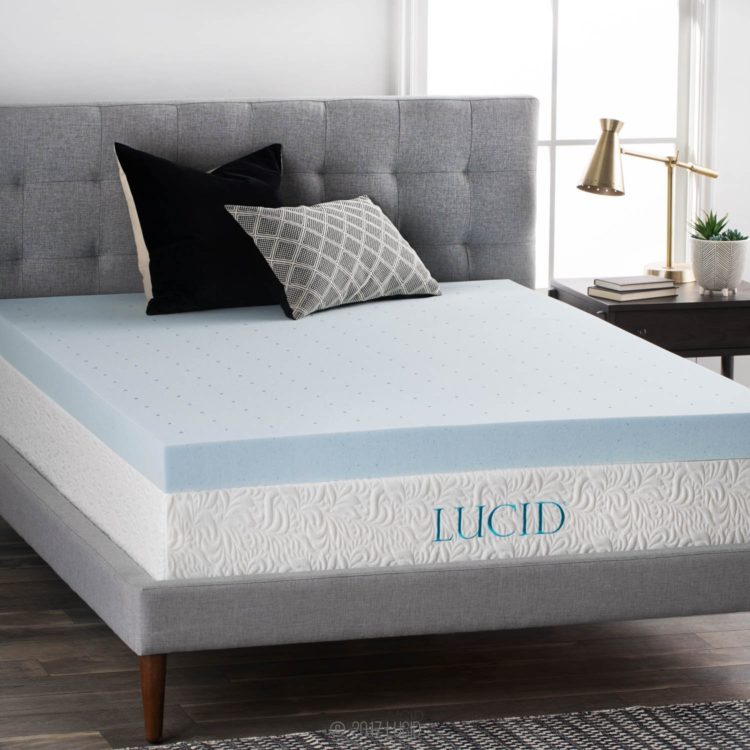 If you struggle with chronic pain, the last thing you need is an overly firm mattress that puts pressure on your muscles or joints. A memory foam mattress topper can provide a lot of cushion for you to sink into at night.
"Memory foam mattress and Tempurpedic topper," wrote Elissa Cumming. "Makes my bed conform to me without being too hard. I have had such better sleep quality since changing from a spring mattress."
Carrie Paige Puddin said she uses a memory foam bed. "It has no pressure points to speak of and it's the only thing that doesn't cause severe hip and back pain."
Dina Hollar added that using a memory foam mattress topper and Tempurpedic pillows is a more affordable option than getting a brand new mattress.
Buy the mattress topper above for $74.99 from Amazon.
15. Bedside Fan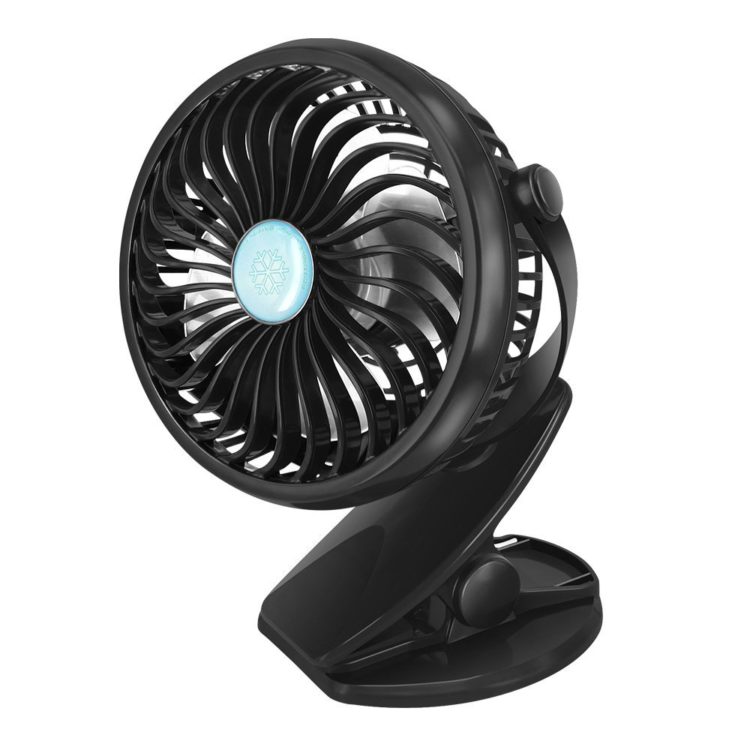 A small fan can both keep you cool and provide some white noise to help you fall asleep. The one above can either sit on a table or be clipped to your headboard – either way, keeping it close allows you to turn it on/off or adjust it easily in the middle of the night.
Savannah Pittsley told us, "One of the things I use is a small fan in case I get too hot and then I can also turn it off me or off completely."
"Only thing is my fan," said Johnathan MacLeod. "It's on every night to cool me down."
"I sleep with a fan every night on low, even in the winter because the air circulation helps," added Amber Lynn Partridge.
Buy the fan above for $19.99 from Amazon.
16. Essential Oil Diffuser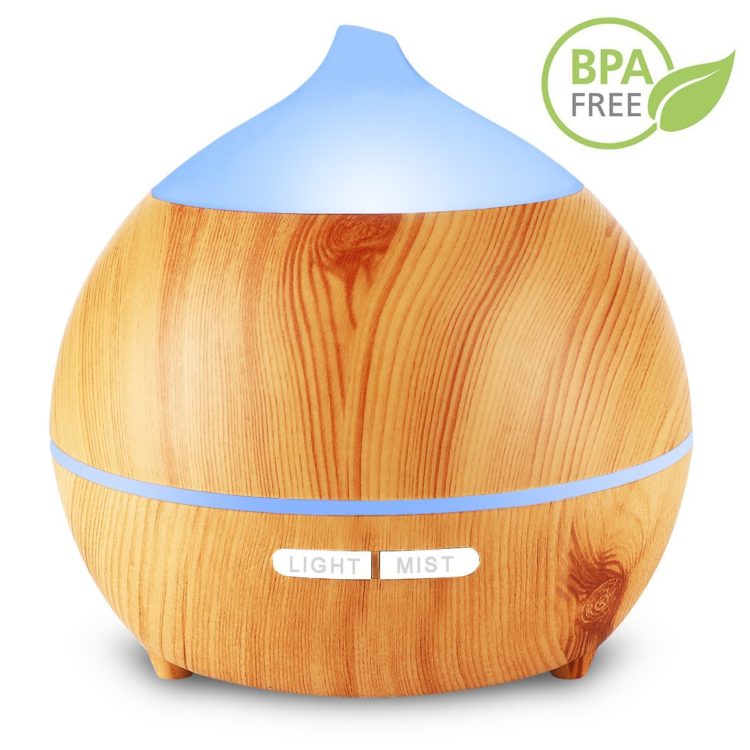 Diffusing essential oils can do a lot more than make your home smell nice. Different types are known to have different healing properties, both physical and emotional, and some (such as lavender) are especially helpful for relaxation.
Teaghan Munro wrote, "It doesn't help with the pain specifically, but to help relax I use a diffuser with lavender oil. In combination with a heating pad (or two), muscle relaxers or other prescription medications."
Casey Corey said, "I always use my diffuser: two drops lavender, two drops lemon and two drops peppermint. Not only does it help to relax me but it's a great blend for immune support!"
"Essential oils – I diffuse and use topically. It's helped tremendously. I mix lavender, cedarwood and Peace and Calming in my diffuser every night. I use DiGize and peppermint internally. I've felt better than I have in years," added Lisa Faust.
Buy the diffuser above for $20.39 from Amazon.
17. Rice Pack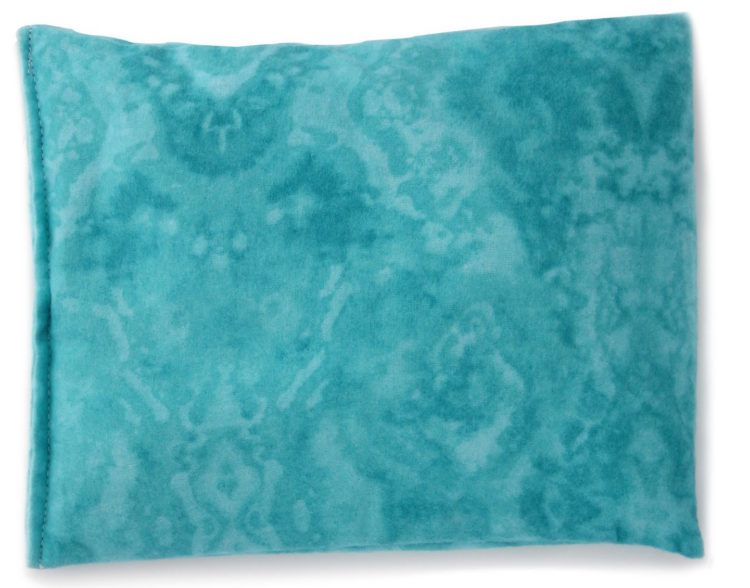 A rice pack can either be microwaved or frozen to provide hot or cold therapy on parts of your body affected by chronic pain. The flannel casing on the rice pack above can help keep you comfortable while you're trying to fall asleep.
"My rice roll," said Julia Bolton. "I pop it in the microwave for two and a half minutes, slide into bed and it helps alleviate the pain enough to where I can sleep."
Denise Hall Taylor added, "Rice bags – I keep them them in the freezer for nights [that are] super hot [when I] have a migraine and [am] nauseated. If I want warm pain relief I pop it in the microwave until warm and use wherever I'm sore."
Buy the rice pack above for $14.99 from Amazon.
18. My Pillow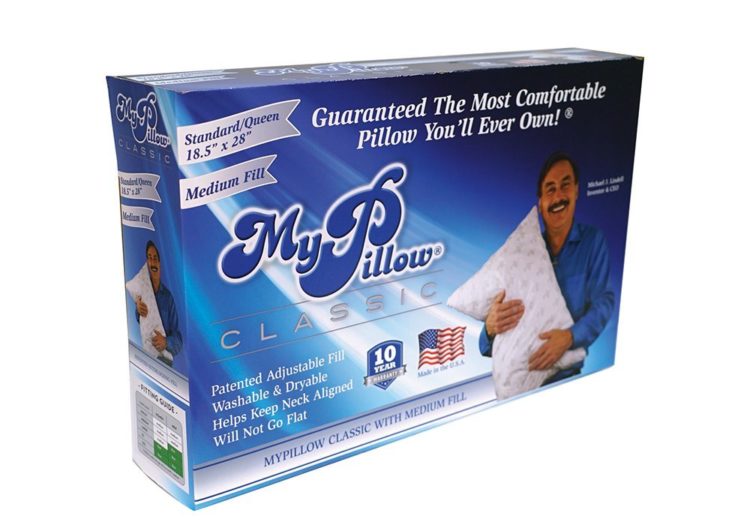 The "My Pillow" brand offers several types of pillows based on your individual needs. They are made with three types of interlocking foam, allowing you to adjust the pillow in whichever way you need, regardless of sleep position.
Kelli Nicole Litchfield Felty told us, "I sleep with six pillows placed around me every night. The brand of pillow called 'My Pillow' has been a lifesaver."
Shirley Snover added, "I also just sprung for two premium My Pillows. They really do help my neck pain."
Buy the pillow above for $49.95 from Amazon.
20. Herbal Tea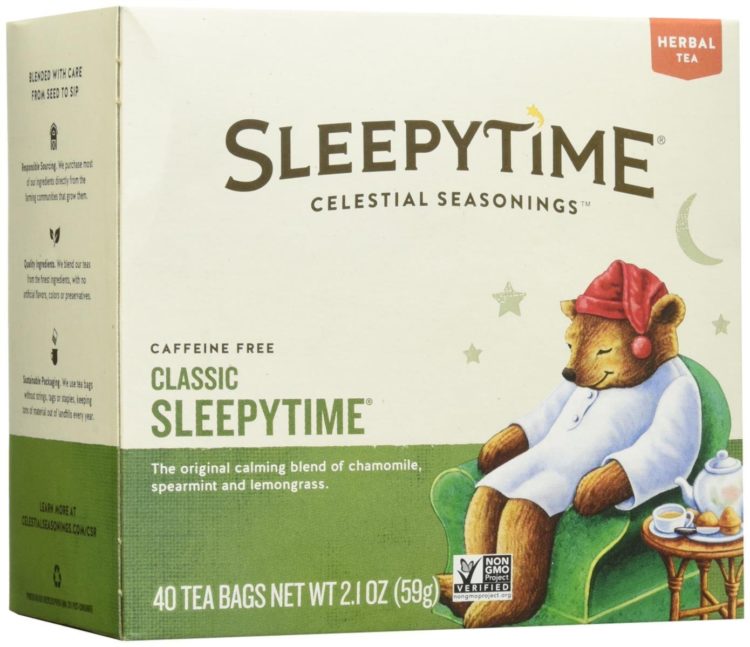 "I use Sleepy Time teas," said Mary Mahaney. "Or at least chamomile tea since a lot of the bedtime teas have a lot of mint in them and I don't always find that taste relaxing."
"Chamomile tea lulls me to sleep and [there's] no chemical hangover in the morning," added Renae Conner.
Buy the tea above (40-ct) for $7.73 from Amazon.
20. Cotton Percale Sheets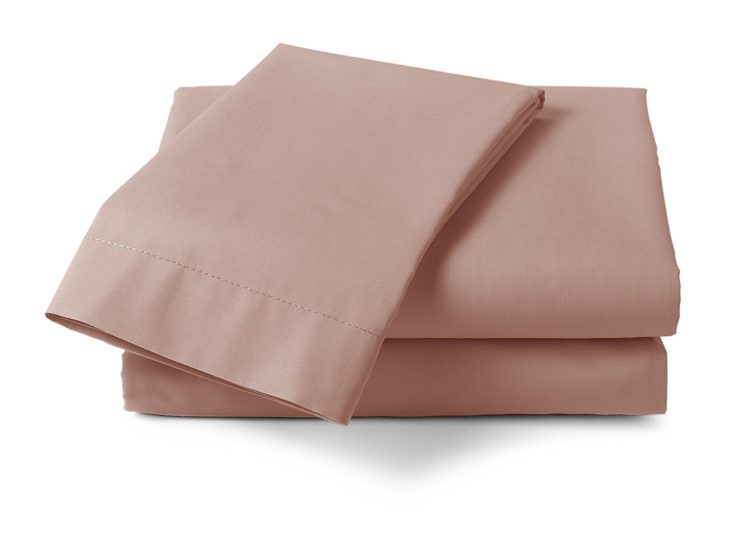 "Percale" refers to a cotton sheet with a specific type of weave that is very tight, smooth and flat.
"Cotton percale sheets," recommended Denise Sebesta Lanier. "They breathe, they're cool to the touch and very soft."
Buy the sheet set above (4-pc) for $26.89 from Amazon.
21. Heated Mattress Pad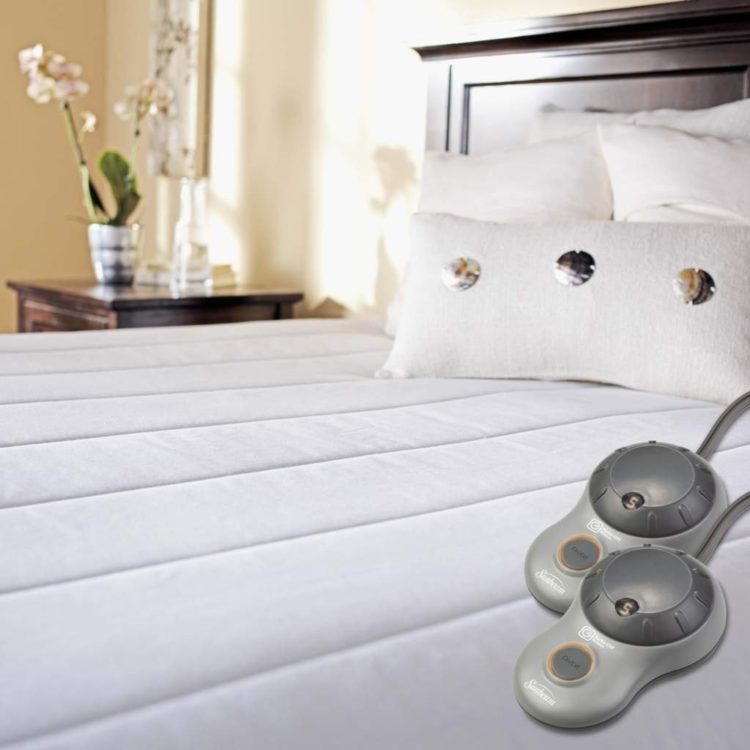 A heated mattress pad keeps your entire bed warm and comfortable, no matter the season. The heat can help you relax and relieve pain so you can get some sleep.
Kathleen Brockway wrote, "In the winter I use an electric heated mattress pad that warms and relaxes my muscles. It also helps to have my Whippet and Greyhound sleep against my legs. The pressure and warmth help relax the muscles."
Rebecca Simon added, "[I use] a heated mattress pad. I got the idea from the spa and I find it soothing and relaxing."
Buy the heated mattress pad above for $69.99 from Amazon.
22. Pillow Pets
It doesn't matter how old you are – there's no denying these Pillow Pets are adorable. And when you un-fasten its belly, it becomes an 11-in. pillow, so you get snuggly and practical all in one.
Brekke Ferguson told us, "[I like] Pillow Pets and the mini Pillow Pets. They are actually quite helpful for adjusting various parts of you, and they are cute and snuggly to boot, so the cheerful bit helps on bad days. The larger ones are obviously more helpful for overall propping and the like, but the minis are really helpful for adjusting a knee or something small that just isn't quite comfortable. (We also use them while driving on longer car trips for things like making a prop between knee and door, under elbow and door, etc.) They really are versatile and useful. Plus, they hold up well, they wash well so long as you use the pillowcase and follow the directions, and they are adorable and fun."
Buy the Pillow Pet above for $24.95 from Amazon.
23. Eye Mask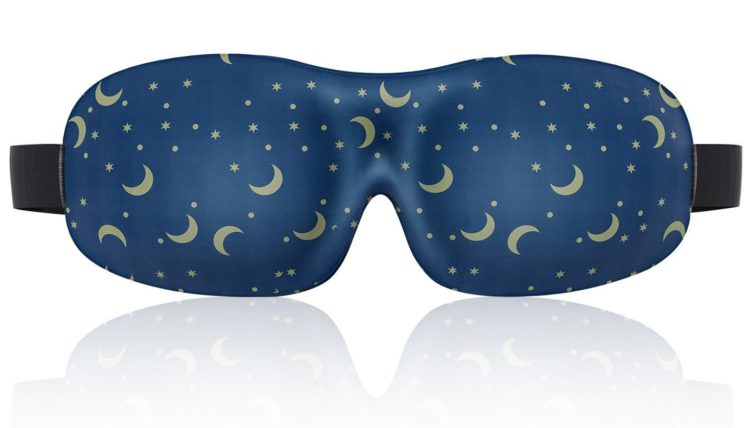 If you need total darkness to sleep undisturbed, an eye mask will block out the light to help you get all the sleep you possibly can.
Shannon Tig Turner wrote, "I use an eye mask which just helps relax me a little more. It also helps if I've been awake all night in pain and finally get to sleep in the morning hours. The light doesn't wake me up after so much struggling.
Brittany Conkling said, "[I use] a sleep mask. It doesn't make sense but it blocks everything else out. I can barely sleep without one now."
Buy the eye mask above for $9.99 from Amazon.
24. doTERRA Products

The doTERRA brand offers a number of therapeutic-grade essential oils as well as other personal care products (such as the rub shown above) which are made with essential oils.
Danielle Batch wrote, "[I use] oil from doTERRA. It seriously helps my pain so much!"
Lynn DeCaire told us, "[I use] lavender oil in a diffuser, doTERRA citrus bliss oil blend to help lessen anxiety topically on the wrists, and with the lavender diffused and doTERRA Peace blend to calm nerves to help sleep, roll on the back of neck and bottoms of feet before bed."
Angel Trenkle said she uses doTERRA's Deep Blue rub [featured above] on all her joints before bed.
Buy the rub above for $39 from doTERRA.
25. Heating Pad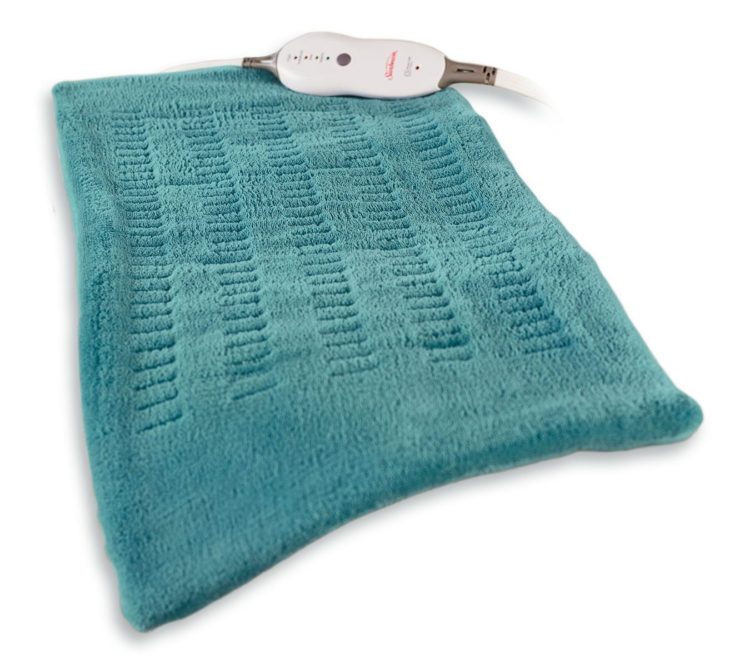 If heat helps alleviate your chronic pain, curl up in bed with an electric heating pad to help you relax. Some are also programmed to turn off after a set amount of time (for when you're able to fall asleep!).
Kelli Nicole Litchfield Felty said, "I can't sleep without my Sunbeam heating pad [featured above]. Sunbeam is the best brand of heating pad in my opinion. It's soft and it turns off automatically after two hours.
Laura Hellings added, "My heat pad! I am never without it and I burn through about three a year from use. No, it doesn't take the pain away, but it does help me cope with it better…"
Buy the heating pad above for $33.83 from Amazon.
26. Guided Sleep Meditation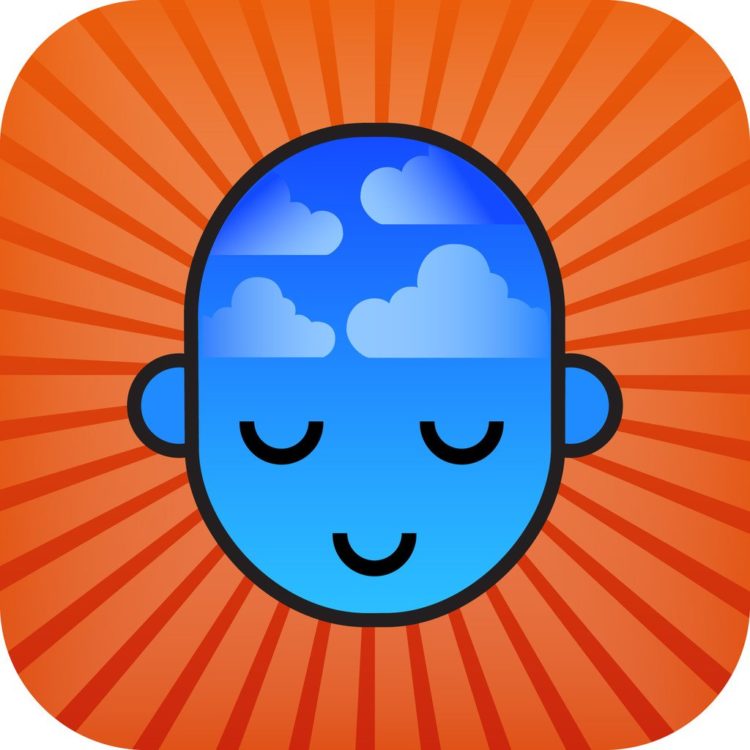 Cheyenne Alexus Morrill wrote, "I use pain cream, diffuse essential oils and do a guided sleep meditation. It doesn't necessarily take my pain away but it helps distract me more from it and allows me to really focus on my breathing. I try to relax and focus on each individual muscle, starting with my fingers and toes. I also must have plenty of pillows!"
Dani Coombe said she listens to Michael Sealey's meditation on YouTube to help her focus on something else. Sharice Hartley uses meditation and relaxation apps by Andrew Johnson, such as Relax and Release Pain.
Download the meditation app shown above for $2.99 from Apple, Google Play or Amazon.
27. Body Pillow
A body pillow is smaller and less of a commitment than a U-shaped pregnancy pillow, but still offers support and can help you stay aligned – especially if you're a side sleeper with chronic pain.
Sherrie Phelps-Snow wrote, "An inexpensive body pillow helps me get somewhat comfortable at night. I have failed back syndrome from two failed lumbar fusions, fibromyalgia, chronic fatigue syndrome, degenerative disk disease, spinal stenosis, sacroiliac joint issues, bursitis in both hips and sciatica. Lately it's gotten so bad that when I wake up in the morning I am dragging my right leg and unable to straighten up until after I've had my opioid pain medication and even then it doesn't help all the time. Using the body pillow helps when I'm laying on my side or on my back. I can put the pillow beneath my knees or I can put one leg over the pillow to alleviate any pain and/or pressure I'm having."
"I'm having a love affair with a pillow. A full body pillow… I only bought it this weekend and I've had two lovely nights where I can fall asleep on my side without my hips and legs complaining about being made to perform this act…slightly weird maybe, but it's also nice to cuddle," added Danielle Lewin.
Buy the pillow above for $19.99 from Amazon.
Have a product you'd recommend? Let us know in the comments below.
Originally published: September 27, 2017