10 Comfy Underwear Brands People With Chronic Pain Recommend
---
Editor's Note
We hope the products below, all recommended by our Mighty community members, help you or a loved one in your health journeys. Just so you know, The Mighty may collect a share of sales from the Amazon links on this page.
When you have chronic pain, every little touch can feel excruciating or at least have the potential to exacerbate your pain — and underwear is one of those things that can add that extra bit of discomfort. People without chronic pain may not have to think much about how soft, breathable and comfortable their underwear is, but you know that anything too tight, scratchy or cut in a way that irritates your pain is not going to work for you.
Since no one understands what type of underwear chronic pain warriors need better than chronic pain warriors themselves, we asked our Mighty chronic pain community to share the underwear brands they recommend. Of course, many of you may find that skipping underwear altogether is best! But if going commando is uncomfortable for you, or you're in a situation where you need to wear underwear, consider the following brands and styles.
1. Fruit of the Loom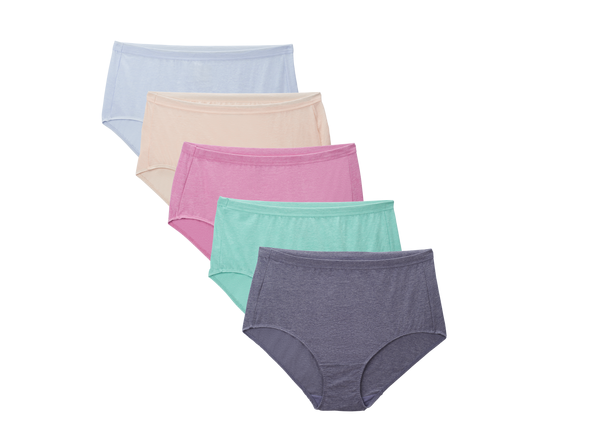 "Fruit of the Loom boyshorts. I like these because there is no elastic around the groin part and they are tagless. No tag means no itching and no having to surgically remove the tag either. I cannot wear undies that have elastic around the groin, because my legs start to hurt or feel weird like something is squeezing my legs." said Monica Gunderson.
"Fit for Me by Fruit of the Loom BeyondSoft Briefs [featured above]," recommended Kim Kissell.
Buy the underwear featured above for $12.74 (pack of five) from Fruit of the Loom.
2. Hanes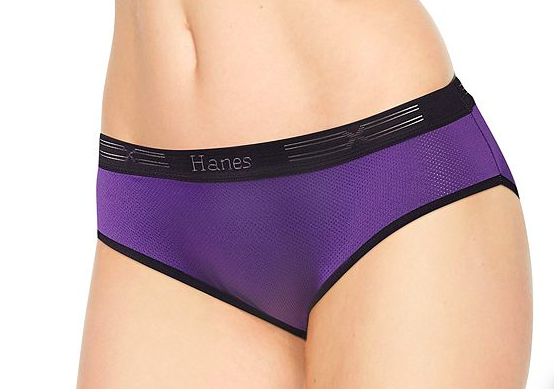 "Hanes Women's Performance Cool X-Temp Hipster [featured above]. They are way more comfortable than any I've ever worn, and they are breathable which really should be considered. They also don't cause me any pain when wearing them," said Jasmine Tilton.
"These. They're super soft. They're tagless. They also don't have a bunch of thick, bulky hems. And they don't cut into my lower stomach," said Andrea King.
"Hanes Women's ComfortSoft Hipsters. They don't have elastic in the bands or legs. Plus, they stretch and move with me. It's important for underwear not to dig into my hips or waist, which would increase my pain," explained Regina Kurtansky Jones.
"I like Hanes women's boxers," said Tierra M. Nauman. 
Buy the underwear featured above for $12.25 (pack of three) from Hanes.
3. Calvin Klein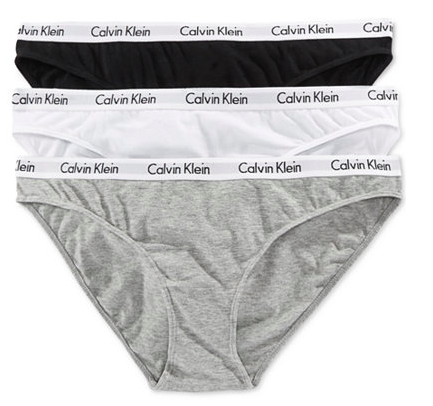 "Calvin Klein! So soft and don't ride up! Very comfortable fit!" said Cassidy Schod.
"Calvin Klein! But I always get them at the outlet or sale. They even have a three-pack at Costco. Super amazing. Victoria's Secret quality doesn't hold up," said Bianca Pedro Miranda.
Buy the underwear featured above for $33 (pack of three) from Macy's.
4. Torrid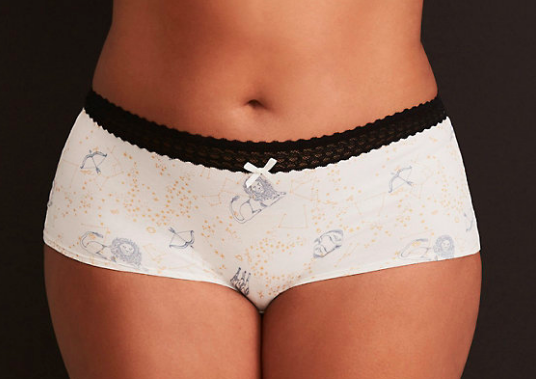 "I love the underwear from Torrid. Lots of cute designs and styles. I prefer the boyshorts. They are super comfy and I never have any panty lines with them. Plus they usually have bras to match and I like that when I want to treat myself," said Ashley Steeber-Yeary.
Buy the underwear featured above for $8.98 from Torrid.
5. Lane Bryant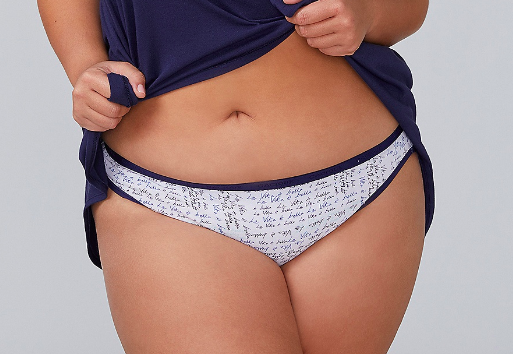 "I love Cacique bikini cut from Lane Bryant or Amazon. They are soft cotton and just comfy! They also make hipsters if you prefer more coverage," said Ashley Davis.
"Hipsters or boy shorts. I'm a size 14 and I find these undies don't cut in anywhere. I can't stand pressure at my waist or ribcage," said Renee Rusell. "Hipsters and bralettes from Lane Bryant, camis from Torrid. Boy shorts from wherever I find a comfy pair."
Buy the underwear featured above for $35 (pack of five) from Lane Bryant.
6. Aerie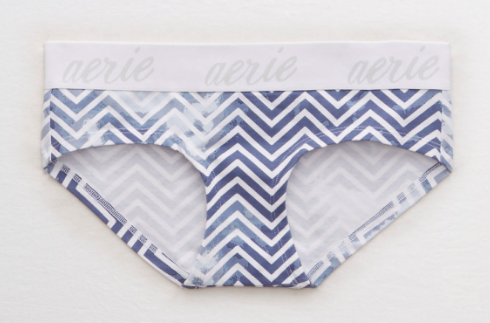 "I really like Aerie underwear. I find it to be very soft and fits comfortably as well as having lots of cute styles that provide full coverage," said Patricia Giudice. 
Buy the underwear featured above for $9.50 each, or 10 for $35 from American Eagle.
7. Victoria's Secret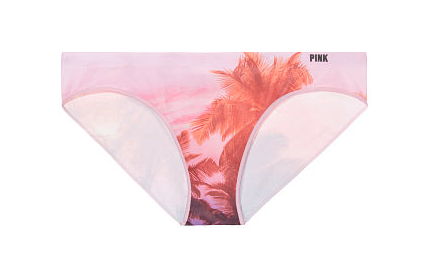 "I love Victoria's Secret Pink bikini undies… so soft and comfy!" recommended Julie Hanle Chavez.
"I usually get Victoria's Secret 5/$27 or whatever it is (but sometimes they increase it to 7 or 8 for $27) and aim for cotton varieties in the styles most comfortable to me. Or ya know, none," said Nicole Marie.
Buy the underwear featured above for $10.50 each or five for $28  from Victoria's Secret.
8. Target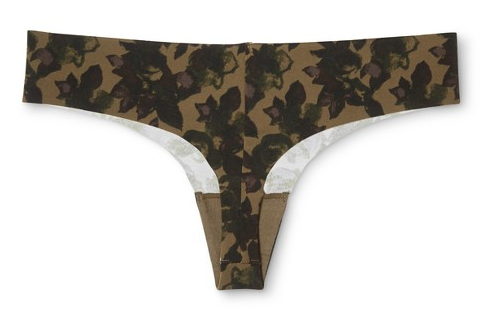 "None… or Gillian O'Malley from Target," recommended Sarah Webster Wulfert.
"Wearing none, especially at night, is helpful, but I have to wear something during the day or I feel weird. I always wear thongs, it gives me the feeling of wearing underwear without the restriction," said Tasha Coronado. "I typically buy Xhilaration [featured above], you can usually find five for $20 at Target. They are so soft and never dig in."
Buy the underwear featured above for five for $20 from Target.
9. Kayizu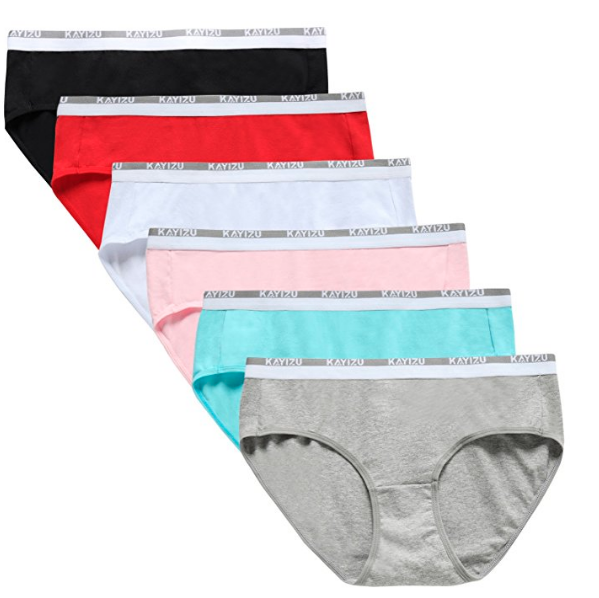 Emma Anderson recommended Kayizu, a brand you can find on Amazon that has a similar (but more affordable) style as Calvin Klein. The fabric is soft, moisture-wicking and tagless.
Buy the underwear featured above for $13.99 (pack of six) from Amazon.
10. MeUndies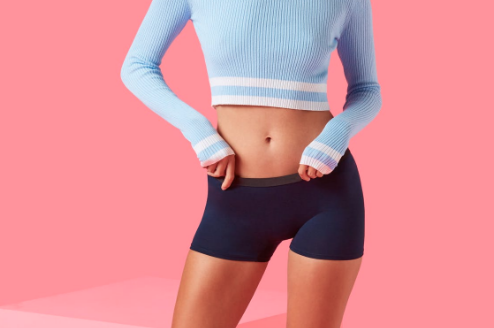 Emily Miller recommended MeUndies, an online brand that offers single pairs you can buy, as well as membership plans so you can receive a new pair every month at a small discount.
Buy the underwear featured above for $16 or $14/month with membership from MeUndies.
Originally published: March 26, 2018