One Night Inside the Head of a Person With Painsomnia
---
It's 5:45 a.m. as I'm beginning to write this. While my mom's phone is buzzing with alarms and I can hear the frantic noises coming from my neighbors who are probably getting up to go to school or work, I'm lying here, wrapped up in my blanket and thinking of ways to manage this terrible pain. I have had insomnia from ever since I fell ill, almost six years back and over time, it turned into painsomnia, a condition where you are unable to sleep because of physical pain.
This is nothing new for me because I spend nearly every night like this, waiting for the pain to pass, waiting for sleep to come.
Last night was the same. I lay in bed on time and have since been shifting and turning, changing positions in hope for the one that finally makes me fall asleep. Some nights it's just insomnia without much pain, yet most of the nights from past few months have been spent literally wriggling in pain, sometimes groaning and crying and praying for Lord to grant me at least some sleep.
This night was no different. I lay in bed, burning pain travelling up and down my spine and radiating into my shoulders, arms and hands.
You must be wondering why I just don't take some medicine?
You see, because I also have severe irritable bowel syndrome (IBS), taking almost all medicines causes side effects (and before you suggest, let me tell you that I have tried everything I could to help me fall asleep already).
And because I can absolutely not bear anything related to my IBS, I prefer to stay in pain most of the time. But there are days and nights (because we are talking about nights here) when I give up and take medication for my pain. It hurts in other ways but at least I get a couple of hours of sleep. Today, however, I am not doing it. I'm going to bear this pain because I'm not well enough to handle the side effects just to be free of pain for a few hours. It's always a choice for me: to bear the symptoms or the side effects. It just depends on what I choose that day.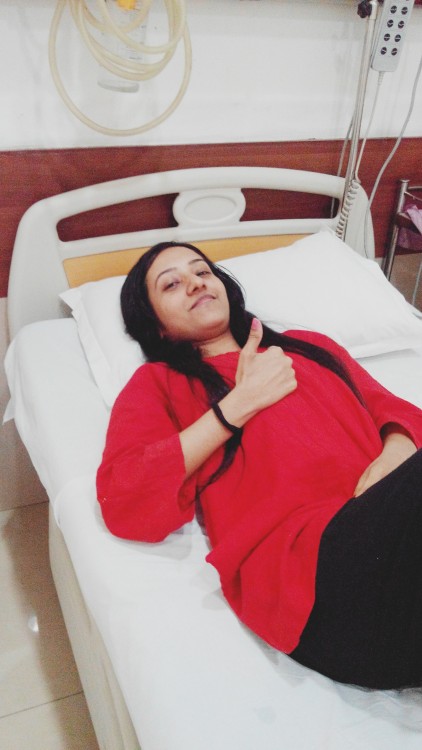 It's difficult to be chronically ill in general, to be in immense pain and to have your body behave in a way you never thought was possible. But it's even worse at night, when everyone's asleep and you are curled up into a tight ball, clutching yourself hard as if trying to shove away the pain and other horrible symptoms.
As I lie here, I can't help thinking about how different it would be if I was well; if I didn't have to go through this; if I could just lie on bed and fall asleep instantly without my illness interrupting every few minutes to make sure I didn't forget it.
Sometimes I feel like talking to my illness, like to practically seize it up and tell it that it has been living inside me for almost six years and it's time now to go away forever and never once show its ugly face again.
I wish that was possible and that I didn't have to spend tonight; every night struggling to stay sane, forcing breaths into me and trying to be quiet as I sob tearlessly into my pillow fearful of waking up my family and causing them unnecessary worry.
Even though they are the most caring people one could come across, I feel like I should let them take some rest given how they spend every minute, day after day taking best possible care of me.
The sun is beginning to come out and outside the window, sky is a mix of bright yellow and very dull blue. The constant chirping of birds and chattering of people is enough to let me know that another long night has passed without the tiniest hint of sleep.
It's 6:14 a.m. now and I know this sounds like a diary entry more than an article, but I wanted to give a true account of how I struggle through endless nights wishing for sleep and peace.
I wanted to let you all know that you are not alone. If you are reading this while struggling in pain and wishing for a peaceful night, know that many others are, too.
By sharing this little account of my pain-filled night, I aim to let people know that millions of us are together. We are together in our pain, together in our nausea, together in our dizziness, together in our fights.
While it may seem like you are alone when you lie on your bed fighting painsomnia/insomnia, it is certainly not the truth.
We are all together.
With this, I would like to leave (well, because my pain is beginning to increase and so is my brain fog which has begun to clog up my head now, blocking any coherent flow of words).
I hope my little experience makes someone realize that there is someone out there, struggling just like them.
And I hope you know that you are never alone; that you will get through this; we will get through this.
Until then, one day at a time.
Oops.
One night at a time.
Find me @its_little_ayra on Instagram where I share my chronic illness journey and the ups and downs that come with it.
Originally published: December 16, 2016