When My Genetic Counselor Ended My 20-Year Search for a Diagnosis
---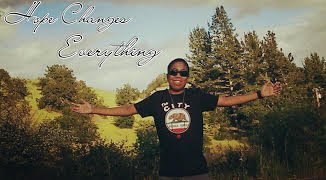 It took me over twenty years to be diagnosed with a rare blood disorder. I was born before the launch of the Human Genome Project, and misdiagnosed on multiple occasions due to lack of information and resources available at the time. By the time I was 10 years old, I had been misdiagnosed with every blood related disorder under the sun, or so it seemed. I became overly discouraged that there may be no definitive answer to what condition I had or what caused it.
At the age of 24, my hematologist recommended genetic counseling in order to isolate any mutations I may have, and possibly find a definitive diagnosis. I was partnered with senior genetic counselor Susan Schelley at Stanford University, to take my case. Initially, I was intimidated and curious as to what this person with a vast understanding of genetics could possibly tell me. How would this be any different from all the other doctors I had seen? Susan was fascinated by my patient experience with misdiagnosis and still being undiagnosed, along with my comprehensive understanding of genetics. It was obvious to her that our doctor-patient dynamic was not going to be the norm.
We approached my case using bone marrow slides on two different levels: isolating a gene strand mutation for a potential diagnosis, and sequence analysis of gene strand with deletion analysis — each being sent to two different research based labs.
Over a year's time, from sample to results, Susan and I kept in constant communication and were both eager to share any new information in the relevant field of genetics in the interim time. Susan's compassion and expertise truly came to light when I received my results.
The gene isolated was SEC23B, which was analyzed to screen for a mutation linked to congenital dyserythropoietic anemia (CDA), a condition I was never confirmed to have. Growing up it was alluded to but never genetically confirmed, only based on how my condition manifested. She walked me through the results slowly and with precision, in a way to ensure I would understand the implications of the findings, as well as what it meant for future research in the field of genetics and hematology. We found that my CDA mutation was most likely type II. In addition, I have two novel mutations on exons 13 and 19 which have not yet been linked to CDA.
Her approach to explaining my diagnosis was professional yet compassionate, as I know she's had to deliver life altering news to hundreds of patients over the years. I reflect back on that moment in time often, as it has affected my entire life since then. She was with me on my "D-Day," or "Diagnosis Day," a day in which as a patient, a doctor will tell you news that will confirm your worst fears, or relieve you of stress and worry.
For me, Susan gave me answers to questions I had been asking myself for two decades. Because of her efforts, numerous emails, and hours of discussion, I can finally say with confidence I have a confirmed diagnosis. That means the world to me. She helped to make sense of the chaos that was my condition, and comforted me upon my exaltation of relief in having an answer. She always remained optimistic.
Given my unique diagnosis of congenital dyserythropoietic anemia type II, we are currently exploring options for further studies and research in the field of genetics related to this particular genetic mutation. Since being her patient, we have collaborated on a few different projects and have raised funds and awareness together for rare disease genetic research in children. "There is always more we can learn from one another." Susan and I take this motto to heart.
To this day, at the age of 29, I am thankful for Susan's role in helping me obtain a diagnosis. She helped give me a purpose and the drive to pursue more research and development for gene sequencing. Above all, she has given me hope for the future.
Follow this journey on Team Iron Man
The Mighty is asking the following: Write a thank-you letter to someone you never expected you'd thank. Check out our Submit a Story page for more about our submission guidelines.
Originally published: June 20, 2016