Why I'm Celebrating My Recent Open Heart Surgery
---
This month, I'm celebrating one year since my third open heart surgery. Celebrating a surgery is a new thing for me, however, I'm not new to surgeries. I was born with a congenital heart defect called transposition of the great arteries with a Mustard correction still in place. Basically, my blood flows opposite of what it's supposed to. Lately, I've been thinking about this journey I've been on. I have never been a person to celebrate anniversaries of surgeries. In fact, I can't even remember the date of my second open heart surgery. I only remember that it was the summer between my freshman and sophomore year in high school.
My surgeries have been a blessing and a curse in my life. Without my initial surgery when I was 3 days old, I wouldn't be alive. However, surgeries and hospital visits have caused trauma and PTSD. My surgeries have always left me in limbo. I'm still grieving the years I lost due to doctors and insurance companies who gaslighted me and ghosted me and kept me living in what I call surgery limbo. After my second open heart surgery when I was in high school I was in a bad place. It was the catalyst of trauma that propelled many destructive behaviors in my teens and early adulthood. I was truly terrified of this surgery but I was also exhausted from living my fatigued life in limbo. Without this surgery, I was eventually going to die.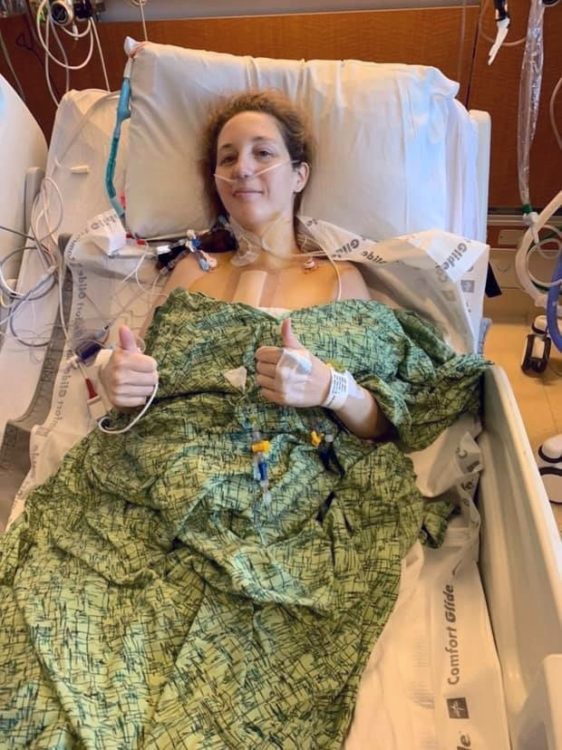 A year ago, I went in for open heart surgery to take my pulmonary band off that was causing severe obstruction and had calcified after being there for over 15 years. I went into surgery not knowing what was going to happen. Was I going to wake up? What was going to happen after? Was my hospitalization going to be as complicated as my last open heart surgery? When I woke up, I knew this time was different. I was alive and I wanted to celebrate.
This year has been a tough year of recovery. I'm still not where I want to be, but I'm learning to be patient with myself. I'm also learning to celebrate. When I was younger, I would've never talked about this milestone. I would've considered it pathetic instead of taking the time to recognize the pain I went through and celebrating the fact that I'm alive. I'm celebrating an amazing team of doctors that took care of me. I'm choosing not to be angry at doctors who gaslighted me and ghosted me. I'm celebrating the fact that I'm no longer in limbo. Today, I'm celebrating and sharing my story.