The Day You Can Start Calling Me a Congenital Heart Disease Survivor
---
I know many people who like to call me a survivor, I don't hate it, but I don't associate with being a survivor. At a congenital heart event I was approached by someone I didn't know, and when they asked if I was a survivor, I turned around to see who was behind me. To me being a survivor is past tense, and there is nothing past tense about congenital heart disease (CHD). So, when is the day you can call me a survivor?
1. Maybe when you speak at my eulogy.
Unfortunately, there isn't a finish line with CHD and the only time I feel like I may be a survivor is after receiving one of my new leases on life. But those are usually far and few between. Instead, I live as a fighter. Even Superman needs a superhero, so I am always looking up to find mine.
2. Maybe when we find a cure.
All adults with CHD are paving their road. We are pioneers leading the way for all that follow us. We don't have all the answers, and often we feel like a guinea pig. But for all kids fighting CHD, I would be a guinea pig every day to give them a brighter future. I know that those that came before me allowed me to live and I know that it is my duty to pass the same to the next generations.
3. Maybe never.
That is why they call us warriors. It isn't gloom to think that I will never be a survivor because at this point in my life there can never be a cure. Things could drastically improve, but an actual cure for CHD likely lies in utero. I know that, and I know no matter what that many of the challenges of CHD can and will be, no matter what future medical advancements may hold to try to repair or replace my heart.
We have so far to go before we can use the survivor tag in conjunction with CHD. Each generation may have better outcomes than the last. However, we add more complicated kids to our community each year, which creates a whole new level of care and knowledge and a new set of patients that are as far from a cure as I was when I was born.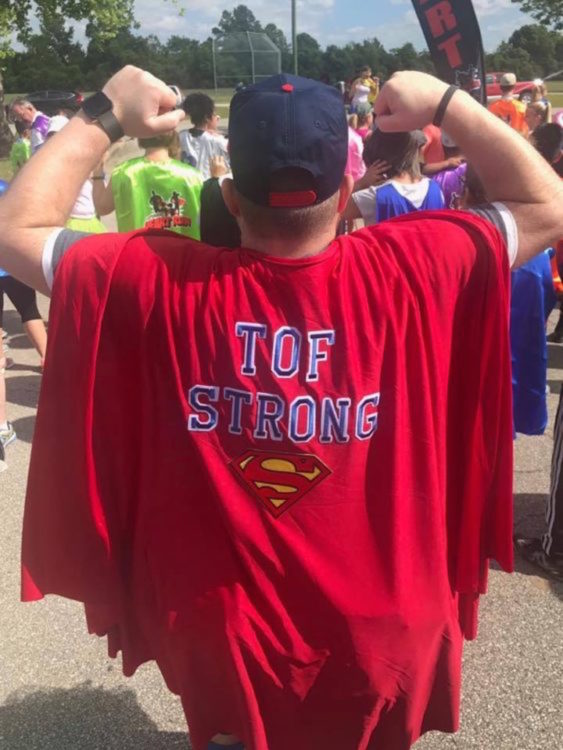 4. Always in front of your child.
Yes, for your CHD child who needs someone to look up to, I will always be a survivor. I am hope, just like those older than me. I won't deny that label so that they understand what blessings they are holding in this life. I am just one call away when they need me.
We want to hear your story. Become a Mighty contributor here.
Originally published: September 14, 2017