I'm Not Strong, I'm Just a Heart Mom
---
People say, "God only gives special children to special parents." I have to disagree. I'm not special. I'm just like any other mom in this world doing the best I can for my children.
My daughter has spent well over 250 days of her short two years of life behind the hospital walls. Most of which was fighting for her life. We have seen gut wrenching scenarios play out before our eyes.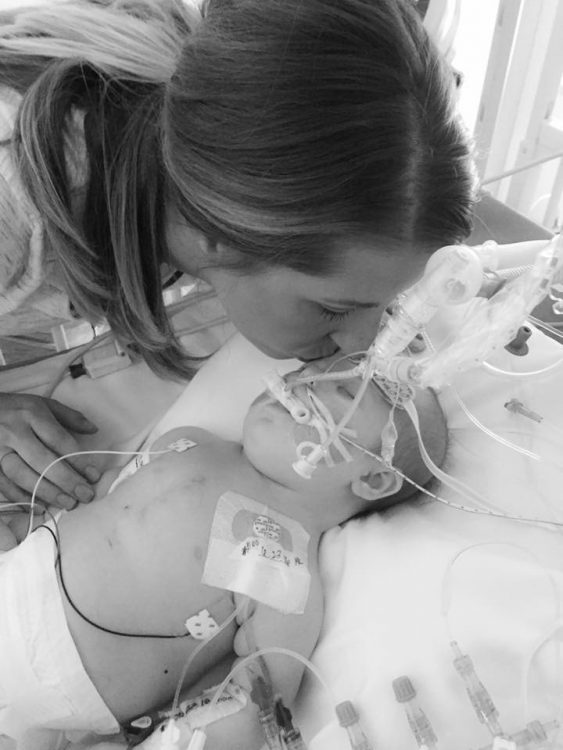 A mother in the waiting room debating on signing a DNR for her newborn baby.
I have witnessed parents receive a terminal diagnosis for their child.
I have held a grieving mother in my arms as she wept.
I have heard a father scream at the top of his lungs, "Just take me instead!"
I have seen a family bring their 4-year-old to the ICU to say goodbye to his sister.
I have caught a mother collapsing into a strangers arms as she screamed, "My baby just died."
I have sat and talked to a pregnant mother as she tried to navigate this new world as her baby was prenatally diagnosed with heart disease and Down syndrome.
I have seen tiny stretchers be wheeled away with a crisp white sheet over it.
I have heard "code blue" called more times than I have heard my 5-year-old yell, "Mom!"
I know what it feels like to have a broken heart but somehow manage to have a pulse.
I am one in 100 moms who receives a diagnosis of congenital heart disease for their child. I am not special.
God does not put his toughest soldiers through the toughest storms, instead I believe He has the toughest storms make the toughest soldiers.
Instagram and SnapChat @EmilysHeart1