Life After Losing My Son to Congenital Heart Disease
---
We are privileged to have Trey Flynn share his story on loss and life after the passing of his son Holden. Trey is a CHD advocate and we're proud to have him as a PCHA Board Member. He, his wife, family and friends created  Yellow Brick Road: The Holden Flynn Foundation in July of 2014. The Foundation focuses on Congenital Heart Disease and deluxe hospital friends wagons.  
We'll never forget our child's last breath. No matter how hard we try and create a new and happy ending in our dreams, the pain is still fresh on a wound that will never heal. On January 5, 2014, Holden Joseph Flynn lost his battle with CHD while awaiting a heart transplant. His last breath ending 2 years, 2 months and 26 days after his first.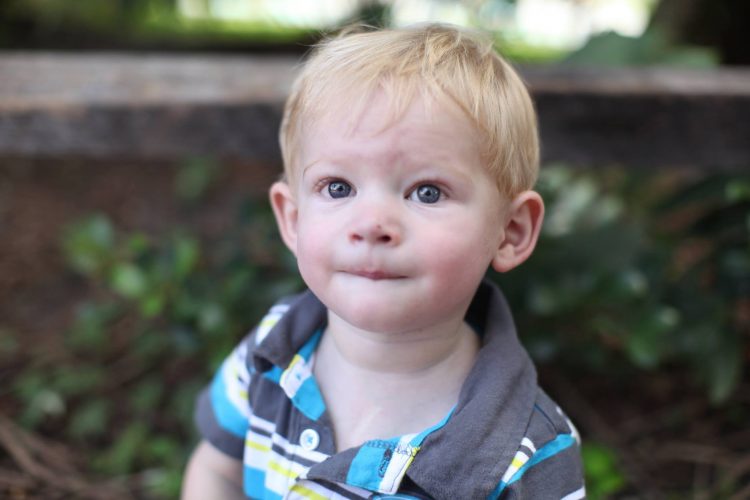 We learned of Holden's diagnosis at his 20-week ultrasound, and spent the next 18 weeks mentally preparing for the plethora of testing and intervention that the medical professionals assured us would exist. By Holden's 14th month, he had already undergone four operations to repair a distressed, broken and inevitably failing heart.
I am his father, his protector, yet so many of my days left me feeling as if I was powerless. Nicole and I went through every procedure hoping and praying that this one would be the one that fixed everything. It didn't matter that we knew those sort of results weren't possible, it was the principle. We were there for every hospital stay, every needle and every drug. We felt every scream, every cry and every tear. 18-hour days in the hospital gave us more than enough time to try and push the positives. That's all we had. In a split second, CHD took two very positive and upbeat people and destroyed every bit of being we had.
The days, months, years (and it's sad to say, that word…years) have been just as difficult. Not an hour goes by where we don't think about Holden. What he was. What he would have been. Nicole and I had always wanted numerous children. The exact number was always up for debate, but numerous is a great term to adequately describe it. Numbers aside, we'd dated since 1999, and after years together, the plan was in place. Holden was the first. Then 2014. We weren't sure we could do it again.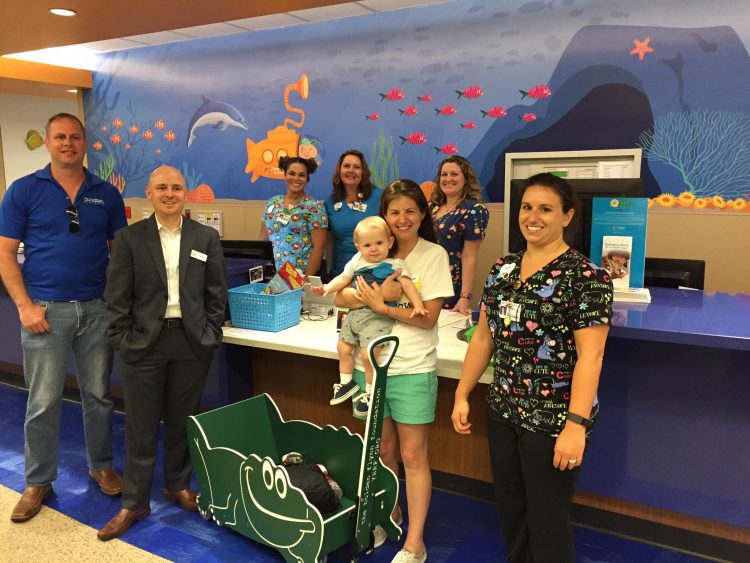 Discussions led to anxiety, and even when I found myself trying to play the tough guy, deep down I was just as anxious as Nicole. What if? What if our next child also has CHD? What if we have to spend our days drawing medications? What if we're making frequent and uncertain runs to the hospital? Could we do it again? Questions loomed larger than answers. Maybe that's because we didn't want to have to put a child through that, and somewhat selfishly, ourselves too.
In our own ways, we loved being parents, and we wanted to cover those question marks in our minds. We met with doctors. We read stories. We talked to other families. Deep down we knew were working our way to having another child. CHD already took Holden, we couldn't let it take those plans from us too. I want to be that dad who gets to take his kid to his or her first ballgame. Teach his kids how to respond to that inevitable injury that comes from DIY type housework. That dad who is Googling advanced mathematical theory to help their kids stumble through their homework. I just want to continue being some sort of pseudo-Super Dad, as nerdy as that might sound. I miss it.
On October 11, 2015, we found out Nicole was pregnant with our second child. Oddly enough, that would have been Holden's fourth birthday. It was only a few days before that she tested negative. We were ready to continue our journey. So, what about his heart? Months went by with those concerns. Even with modern medicine and ultrasound-y scans, you can't tell when he's the size of a grape.
In February, we had that granddaddy of all heart scans with the very same doctor who relayed the jaw dropping news of Holden's condition at that ultrasound in 2011. "Everything is good." I couldn't help but jump up and give him a giant hug, as my wife emphatically caught the moment on her camera. We know that those results aren't 100 percent, but they're pretty close, and besides…I unfortunately know four chambers and two valves when I see it on an echo.
So, back to being parents. Before Holden we were two young adults who enjoyed going to concerts, or sporting events, or dinner without having to plan. Like any child, Holden changed that. Happy hours turned into dinner time, baths and Goodnight Moon. The weekends, once filled with trips to the beach, were now spent pushing a stroller around the lake or stacking Duplo blocks. We loved every minute of it, as it was just such an awesome experience.
In Holden's passing, we unwillingly were placed back in that original lifestyle and we didn't want to be there. We wanted a few interrupted nights to go with the dirty diapers and canned beets. So when it finally came time, when we finally said we're ready, those CHD issues dropped back. Could it happen? Sure. It's a disease that has very little answers. We don't know why Holden was born with a broken heart, but we did know two things. I love being a father…and between Nicole and I, we are darn good at the whole parent thing. CHD be darned, we were ready.
Trey and his wife Nicole just celebrated their son Parker's first birthday.
We want to hear your story. Become a Mighty contributor here.