How Illness Pushed Me to Leave the Comfort of My Job and Embark on a New Adventure
---
Two resignation letters, six heart catheterizations, two major procedures and more hospital stays then I can count; five and a half years are done like that.  I've been working at the same job since 2012 and last Saturday was my final day at my store, the store that was always about the people and not the place, the store that helped me grow into a better sales associate, and the store that helped me grow into the person I am today.
Living with illnesses like congenital heart disease, depression, anxiety and other chronic illnesses never gave me an opportunity to settle into my job. I was always trying to be one step ahead of it, or trying to catch up because I ended up three steps behind. The job however was what helped me cope and adapt to changes that were happening whether I liked it or not; the job wasn't just a job, it was a second home, it was a second family. It's nerve-wracking going into an interview knowing you will never know when you are going to be sick, when you are going to have to take a week off work in the middle of holiday season because your heart decided it was going to go into atrial flutter and when you get back to work looking the same but with half the energy. Here at this job, this home, I had people who understood me and everything that came along with hiring me.
I tried to quit my job twice in the time I was there, because life got overwhelming and I didn't have the courage to face it and figure it out; I didn't know how to step back out of my life and organize it into something that resembled reasonable. My boss however never gave up on me and always told me I wasn't limited because of my health, I was limited because of my mind. He told me there are always hard times, and many will challenge your beliefs, but you must never let it challenge your core. You will always be who you are, and there is growth in every success and every failure you encounter.
Handing in the final resignation letter that my boss had to accept still gives me chills up my arms. I've never been one for change, but this job has allowed me to learn how to spread my wings and grow. With that growth, I've decided to move closer to Mayo Clinic in Jacksonville, Florida. Turning 29 at the end of January made me realize I wanted to make something happen for my life, and for my health. I'm leaving the town I was born and raised in for the past 29 years and packing it up for a new adventure.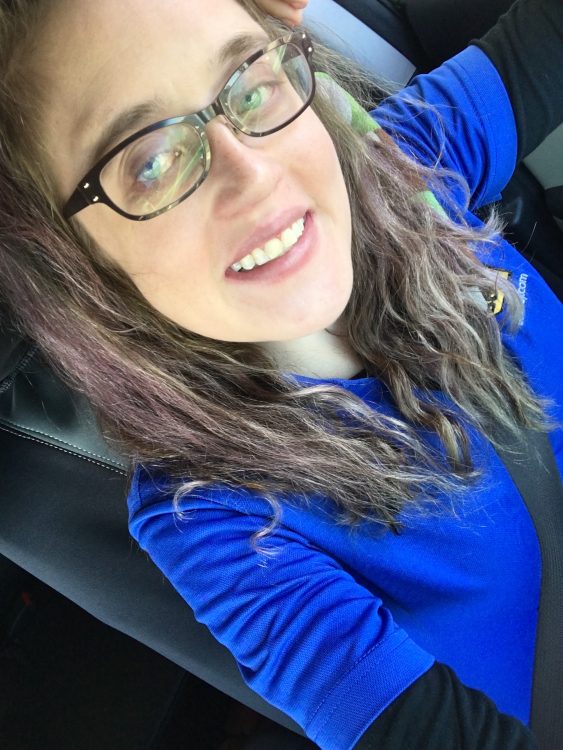 Having chronic illness makes me look at everything from a different perspective, so when I say adventure I really mean "I'll be closer to a better hospital, better doctors and hopefully better treatments." The biggest thing is that my chronic illnesses aren't everything that I am; I'm excited to explore that side and start this new chapter in my book called life.