A Note of Thanks to My Son's CICU Nurse
---
We raced through the CICU doors, but I stopped short as we entered the room I was told contained Nicholas. It was just an hour earlier when I kissed my son goodbye; he was placed in an isolette for helicopter transport to another hospital to save his life. Just two days earlier, I had been snuggling, nursing and talking to my seemingly healthy newborn. This is how I knew motherhood to be. And in the blink of an eye a heart defect was discovered, and he was suddenly critically ill.
Walking into an unfamiliar room a hundred miles from home, I didn't see my baby. What I saw was a myriad of tubes running from foreign machines to a motionless body, suspended on a platform, highlighted by an overhead warming lamp. I didn't hear my baby. Instead, I heard a cacophony of pumps and beeps contributing to the artificial environment.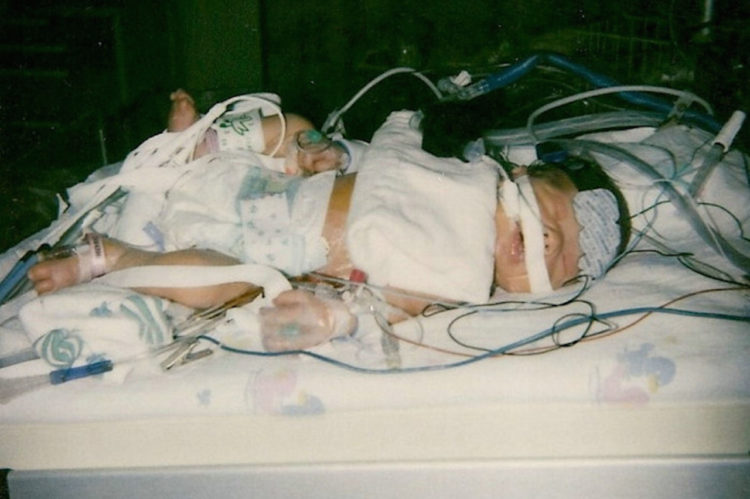 When I saw nothing but a surreal science experiment, you saw my son. You saw hope and potential. So, you loved him, talked to him, sang to him…and then you taught me to do the same. You taught me how to talk to him as if he could hear me. You taught me how to caress his forehead and hold his hand. You shared your hope with me, and taught me to do the same. You were the mother he needed at that moment; the mother I never imagined I would have to be. You taught me how to be this new kind of mother, too. Thank you from the bottom of my heart.
Photo submitted by contributor.
Originally published: May 14, 2019