When I Worry for the Future of My Daughter With a Heart Defect
---
I pick up the stethoscope and listen to your heart. You shuffle a bit in your blankets because I have disturbed your sleep, and I freeze not wanting to wake you. When you're settled back down, I get back to my mission. I adjust the instrument against your chest and listen. I'll never get over how different your heart sounds from my own. Two open-heart surgeries have changed your anatomy in such a way that your heart now has its own unique way of beating. Steady as she goes, I set the device down and prepare to join you in sleep.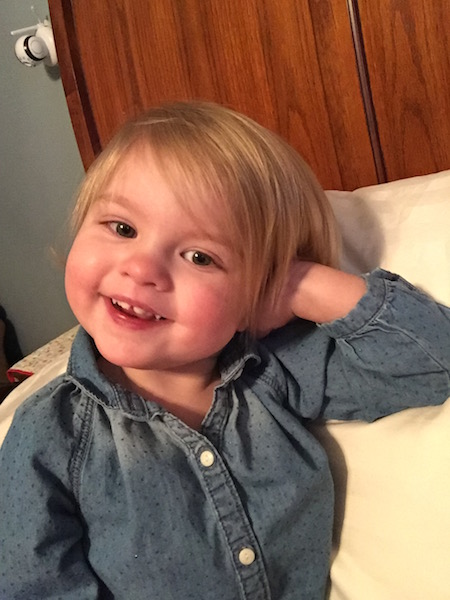 I think back to all the challenges you have faced. 2014 was a blur of hospitalizations — 16 that year, some for a few days, others for months, some back to back, some within hours of being discharged. 2015 was a blur of procedures: cardiac catheterizations and finally your second open-heart surgery. I remember thinking so clearly there was no end in sight. I remember all the close calls — the moments when things were dire, when your life seemed to be slipping away. I remember the anguished cries of a father right next door who lost his son. I closed my eyes and held your hand to my mouth, kissing it over and over as the tears poured, praying for that family and praying I would never know their pain. All that brought us to this: the stability I had fantasized about when we first found out we were going to be parents. Life right now is so perfect, which has me absolutely terrified. I thought we would never be able to crawl out of the darkness, and now here we are sitting in the sun. It makes me think about how resilient the soul is.
No matter how many times the human spirit is brought to the brink of destruction, it manages to heal and recover. The worst nightmares can fade away into the background noise of life — still there, still present, just muted against all the other sounds. This is what I perceive to be the double-edged sword of humanity: being buried deep in the torment of a moment so dark you can't see your way past it — but miraculously, incredulously, you somehow find your way out to a place of peace. The other side of the sword is that you let that peace surround you and wrap you up, because for so long you were cold and scared and this beautiful security blanket belongs snug around your soul to salve the pain and despair from the moment before. How could this be a bad thing? I don't necessarily know that it is. I fear that it is. I fear that within my blanket of security I will forget. I won't remember how to fight hard. I won't remember how to be strong in the face of uncertainty. I won't remember how to be stoic. I worry I won't be able to hold up my guard with the same force and persistence I did before, now that I have started to let it down.
I tell myself it's like riding a bike. Sure, your butt is going to be sore for a few days after a long hiatus, but you will ride and ride, and eventually you will break yourself into it again. I am banking on this to be true. Because right about now, after five months of sunny days, I begin to wonder when winter will come. I have seen too much to not know that nothing gold can stay, and yet, I pray every night my world will continue to glitter forever. These days are beautiful, beautiful in a way I could never have fully appreciated before all the darkness. Beautiful in a way that would be devastating to lose.
The question now becomes how long do I permit myself to wonder about the potentially cold days ahead? How many times is it OK for that dark thought to weave into our happy, quiet moments? How do I stop them from invading the peacefulness we have worked and fought so hard to achieve? How do I forge a balance between remembering them, because they are responsible for shaping our lives into these perfect moments, and not allowing them to resonate and echo into every crack and corner, spreading their darkness? The answer is I don't know. Like so many things in this world, I don't have a full understanding of how to do it right. In the end, I will make mistakes, but I will learn from them. I will hope that next time it will be better, because I have faith there will be a next time. I will work hard to strike a balance and cherish these days with the reverence they deserve. I will give myself some credit for the battles and challenges already won and know that these lessons will continue to be useful as we parade on.
I watch you smile in your sleep and wipe away a rouge tear before it falls. It's been a while since I have had to fight and be brave for you, my girl. I hope it will be a while longer, but if it's not, history shows me I am capable of so much more than I ever thought. We all are. You showed me that. And sure, once we get back on the bike, our butts may be a bit sore, but we will keep pushing, keep pedaling, keep going — because beyond this dark moment we can't see past, there is hope. And that, like you, has always been worth fighting for.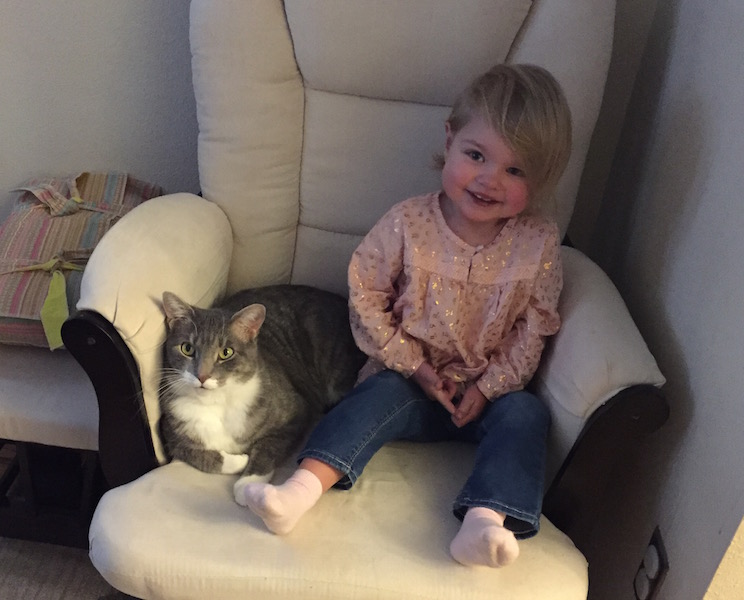 The Mighty is asking the following: What's one unexpected source of comfort when it comes to your (or a loved one's) disability and/or disease? If you'd like to participate, please send a blog post to community@themighty.com. Please include a photo for the piece, a photo of yourself and 1-2 sentence bio. Check out our Submit a Story page for more about our submission guidelines.
Originally published: February 25, 2016