Why We Need More Congenital Heart Defect Awareness
---
My story is not unique, although each time I share it, it makes people gasp. My 2-year-old son, Finn, was born with a combination of congenital heart defects (CHD) or in short, heart disease. CHD is the most common type of birth defect, yet when you visit your OB's office or have appointments with your pediatrician, in my experience, there is a shocking lack and absence of information.
No two children's anatomy is the same. Even with the same category of defect, they can all look or function a little bit differently. Because of this, you can imagine the horror and panic that can occur when a doctor sees this on an ultrasound or echo for the first time. "How is it possible for this baby to survive birth without chambers?" "How will he breathe on his own with a pulmonary valve that's barely there?"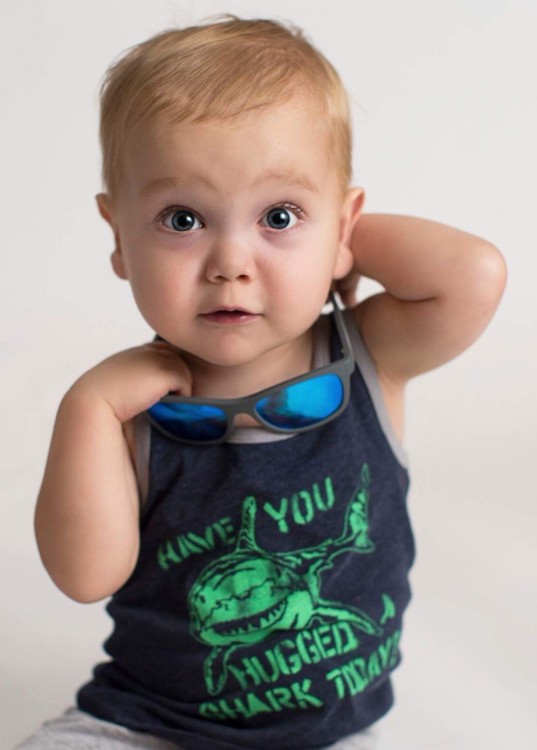 Most mothers of kids with CHD I meet have a similar story to mine. Many moms are told their baby won't survive the pregnancy or the birth, or even their 1st birthday. So, when people hear my story, they're shocked. Shocked not only that Finn is here, but he is 2 years old, walking, talking and even overachieving his speech and cognitive skills. The first eight months of his life were spent in the hospital, enduring 10 surgeries, one open-heart surgery along with countless lines, wires and tubes. But there is hope, there was always hope. I just didn't know it when I needed to know it.
CHD affects about 40,000 babies per year. That's 1 percent of births in the U.S. in a year. If I had known this statistic, read the facts, known and seen these other families with amazing children you would never know had endured multiple heart surgeries — I would have felt comfort. I would have felt hope. But instead of feeling hopeful, I felt hopeless. We need more CHD awareness. We need it all the time, every day. There are thousands of other families with stories like mine. Although my story is not unique, my child is, and that's why doctors see a challenge in kids with CHD because of their unique anatomy.
So, maybe I can't put pamphlets in every pediatrician office. Maybe I can't place a "Did you know," poster in each OB office, but I can ask you to share. Tell a friend about CHD. Tell a neighbor. Talk about it in your mom's groups. Share so these kids can get better treatment, quicker recoveries and greater advances in technology. We have come so far, but still have so very far to go.
Want to know why I am so passionate about spreading CHD awareness when it hasn't touched your life? Well at one point, it hadn't touched mine.
Follow this journey on the Prayers for Finn Facebook page.
We want to hear your story. Become a Mighty contributor here.