8 Soaps You Can Use to Help Prevent the Spread of Illness
---
Editor's Note
We hope the products below, all recommended by our Mighty community members, help you or a loved one in your health journeys. Just so you know, The Mighty may collect a share of sales from the Amazon links on this page. Prices and product availability are accurate as of publication.
By now you've likely heard that one of the most effective ways to reduce your risk of catching an infectious illness is to wash your hands often and correctly — for at least 20 seconds each time. This is especially good advice for people with chronic illnesses who want to avoid catching any virus like a cold, the flu or the new coronavirus, COVID-19.
"Hand-washing is important for everyone to reduce the risk for contagious infections,"  Doug Roberts, M.D., rheumatologist, assistant clinical professor of medicine at the University of California Davis Medical School and medical advisor to CreakyJoints, told The Mighty. "People who are immunocompromised, like those with inflammatory forms of arthritis, are at greater risk for all infections because of their condition, the immune-suppressing medications that treat it, and because many may also have chronic co-morbidities."
What Type of Soap Prevents Infection?
Dr. Roberts said the key with hand-washing isn't so much what type of soap you use — liquid and bar soap both work — but how you wash your hands. Research also suggests that for the general public, there is little difference in effectiveness between regular soap and antibacterial soaps. This is good news for people with chronic illnesses or sensitive skin who may have trouble with harsher soaps.
According to the Centers for Disease Control and Prevention (CDC), you need to make sure you're washing your hands long enough (at least 20 seconds), cleaning the surfaces of your hands and drying your hands after they're clean. Wet hands create a better surface for bacteria to grow. If soap isn't available, you can use hand sanitizer with at least 60% alcohol content, but hand-washing should always be your first option.
If you're looking for a new soap to try to up your hand-washing game, we asked The Mighty's chronic illness community for recommendations.
Here's what they shared with us:
1. Hibiclens Antiseptic/Antimicrobial Soap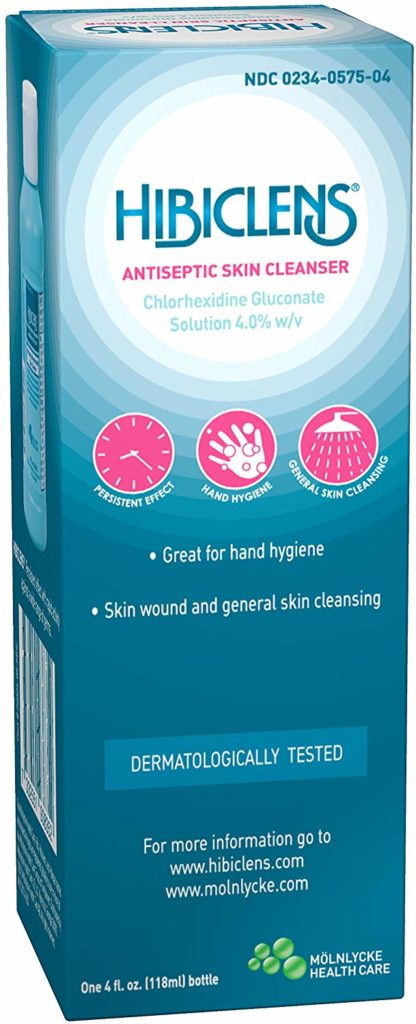 Hibiclens brand antiseptic/antimicrobial is most often found in health care settings for pre- and post-surgery washing. It can be used for general hand cleaning and its active ingredient, chlorhexidine gluconate, helps prevent infections and kill bacteria.
I already have hidradenitis suppurativa, an autoimmune inflammatory skin disease that requires regular disinfectant to prevent infections. Hibiclens is most HS Warrior's go-to as it kills a broad spectrum of deadly germs. — River L.
Buy the 8 fl oz. Hibiclens Antimicrobial/Antiseptic Skin Cleanser for $9.88 on Amazon.
2. Dial Antibacterial Foaming Hand Soap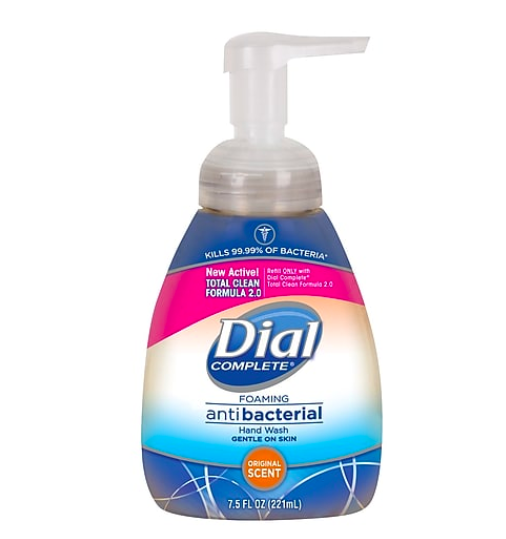 Dial soap was first introduced to the market in 1948, the first antibacterial soap in the world. It has since maintained its reputation and continues to be a favorite among those looking for a reliable soap product. The foaming version of Dial's hand soap uses less soap per pump, though one small study suggested foaming soap may be less effective than liquid soap.
Unscented Dial Antibacterial Foaming Hand Soap. It's the only one that doesn't give me hives. — Lynn G.
Buy the 7.5 fl oz. Dial Complete Antibacterial Foaming Hand Wash pictured above for $19.98 at Amazon.
3. Antibacterial Dial Gold Soap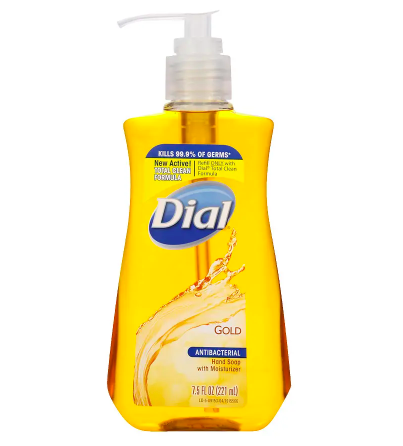 Antibacterial Dial Gold soap is one of the brand's classic products. On its website, Dial says the gold soap has a hydrating element to prevent drying with frequent use. Thanks to its primary ingredient, triclosan, Dial Gold is also an antibacterial soap. You can find it in either liquid or bar soap form.
We only use antibacterial Dial Gold. — Amanda D.

Homemade for regular use, Dial for when I get home from work or public outing. — Katy R.
Buy the 7.5 fl oz. Dial Antibacterial Hand Soap Gold pictured above at your local Walgreens and other drug stores.
4. Dyna-Hex 4 Surgical Scrub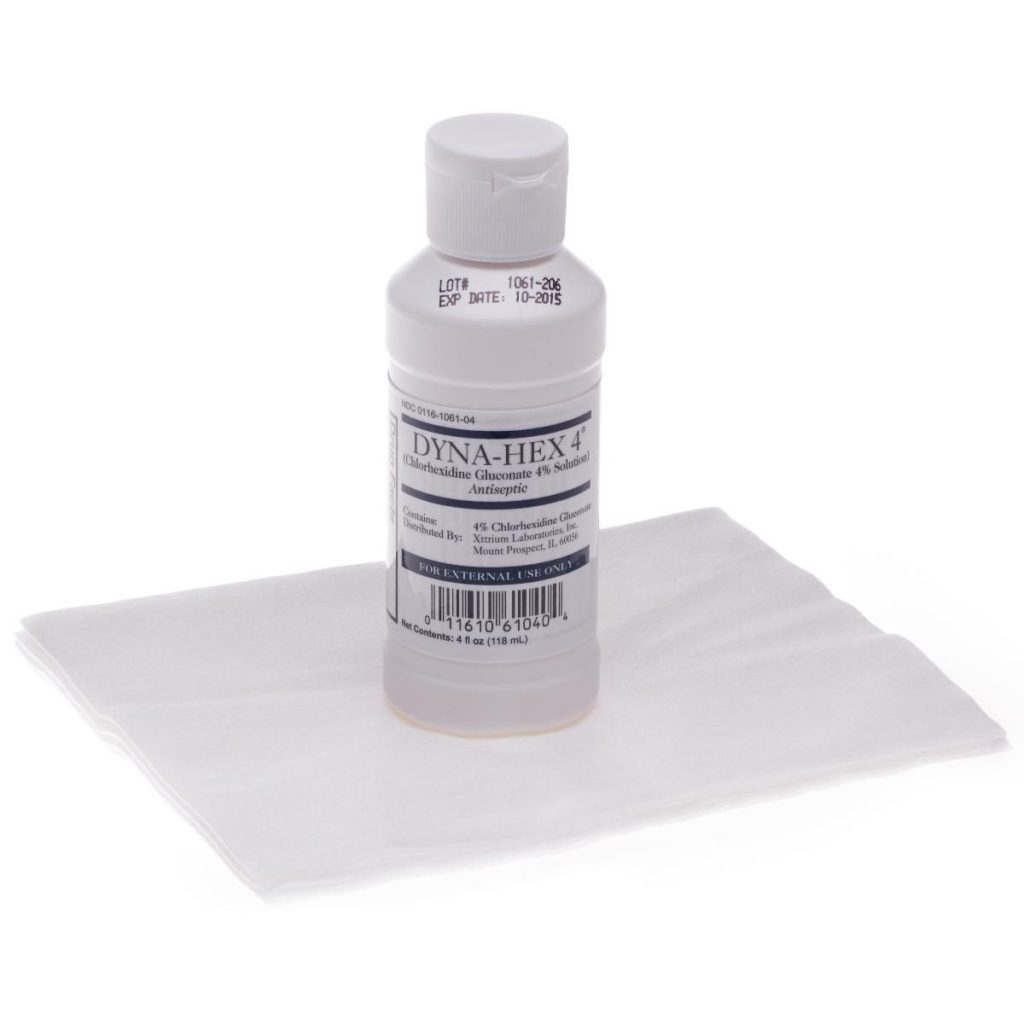 Like Hibiclens, Dyna-Hex 4 is most often found in hospitals. Its active ingredient chlorhexidine gluconate (CHG) acts as a powerful skin disinfectant that may be helpful if you are prone to skin infections. Medical settings use hand washes that include CHG because with consistent use, it also creates a temporary protective barrier on your skin.
Dyna-hex 4%. The hospital gave it to me to use for pre surgery and now I use it all the time! Being immunosuppressed with strong biologics, I'm prone to infections. This protects my skin! — Kelly E.
Buy the 4 fl oz. Dyna-Hex 4% CHG Surgical Scrub pictured above for $11.48 from Amazon.
5. African Black Soap Body Bar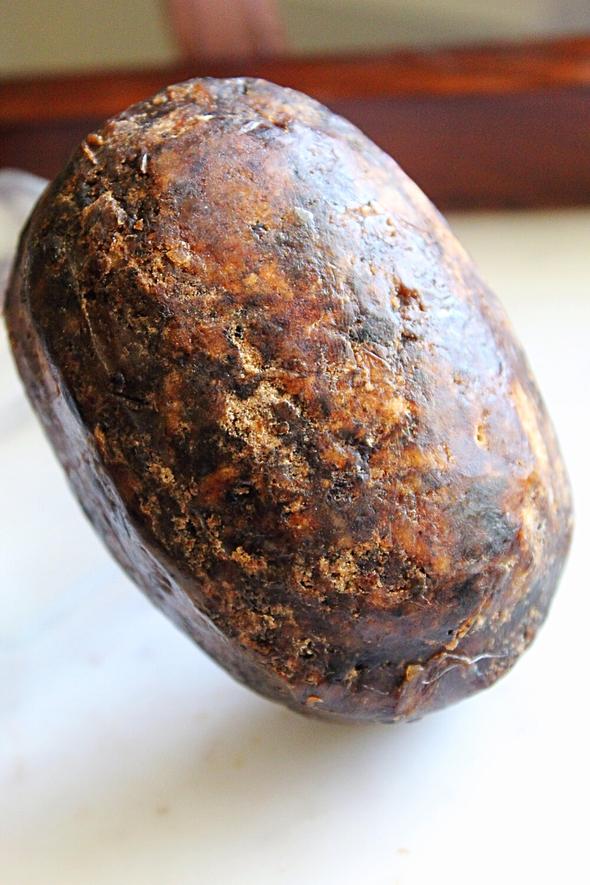 Anjel Marii founded The Mama Au to create natural products that her partner, who has hidradenitis suppurativa, could also use. One of these is the African black soap body bar. It's made from all-natural ingredients, including shea butter, coconut oil and cocoa pod ash. Marii sources materials from fair trade family cooperatives in Ghana and Benin, Africa.
Soft African black soap from The Mama Au. — Jodi F.
Buy the African Black Soap Body Bar shown above for $9 from The Mama Au.
6. Bath & Body Works Kitchen Soap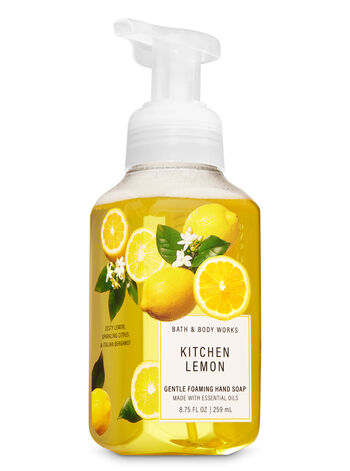 Bath & Body Works is synonymous with soaps, body washes and other scented beauty products. Among the company's hand-washing line of products, it sells soaps in foaming, liquid and gel varieties. The foaming kitchen soap, for example, includes aloe and shea extract so it's gentler on your hands.
I love the kitchen line from bath and body works. It has a great scent and feels even better on my hands. I love the lemon one! — Lara B.
Buy the 8.75 fl oz. Kitchen Lemon Gentle Foaming Hand Soap pictured above from Bath & Body Works for $7.50.
7. Castile Soap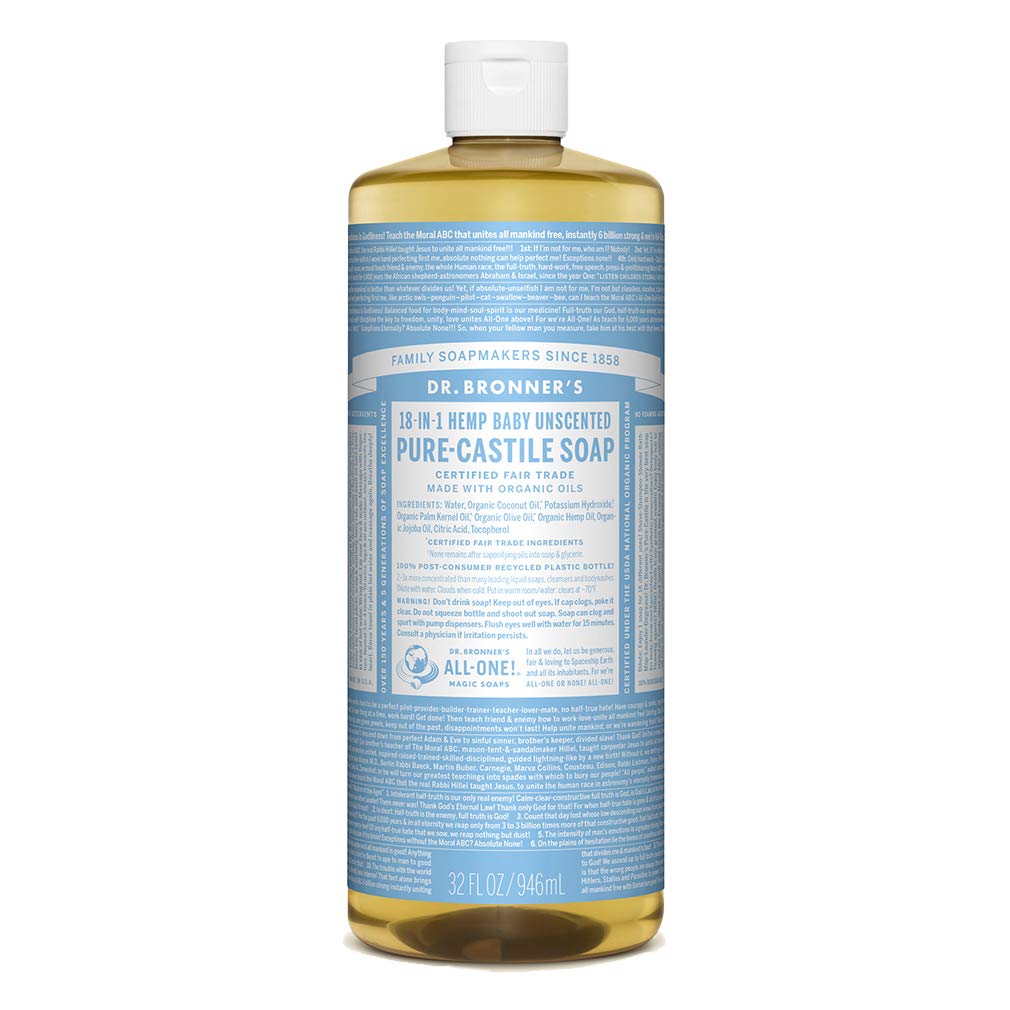 Castile soap  — originally from Spain — is made with vegetable oils and does not include any animal or synthetic products. In addition to its natural, biodegradable nature, you can use it in a variety of settings, from laundry detergent to hand-washing. While it was originally created using olive oil, Castile oil can also be found with coconut oil, hemp oil or castor oil.
I still just use Dr. Bronner's Castile soap diluted with water, with a roaming pump dispenser. I add various essential oils, but rosemary and lavender are favorites. — Sarah G.
Buy the 32 fl oz. bottle of Dr. Bronner's Unscented Pure-Castile Liquid Soap from Amazon.
8. Goat Milk Soap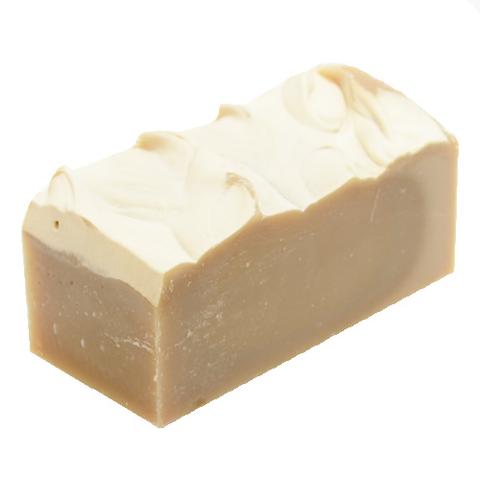 Goat milk soap is another natural product with natural moisturizing elements so your hands don't get dried out due to repeated washing. Goat milk soap typically comes in bar form and it's available in a variety of scents, from anise orange to chocolate, clean cotton and lavender peppermint.
Goats milk soap. … The goats milk keeps my hands from getting chapped due to repeated washing. — Dawn W. S.
Buy the Baby Powder Goat Milk Soap Bar shown above for $6.50 from Goat Milk Stuff.
Bonus: Hand Sanitizer
Your first line of defense to prevent illness is washing your hands regularly the correct way. But we can't always be near a sink, especially out in public. In this case, the CDC recommends keeping hand sanitizer on hand with at least 60% alcohol content. Your drug store should carry popular brands such as Purell or Germ-X.
[Hand sanitizer] can still help people avoid getting sick and spreading illness, though it is not as effective in killing as many germs and pathogens as simple soap and water," Roberts said. "Part of the reason that hand sanitizer isn't as effective is because most people simply don't use enough or may actually wipe it off before it dries."
If you can't get hand sanitizer, you can make your own by following this simple recipe.
Hand Washing and Chronic Illness
Along with making sure you wash your hands regularly during cold and flu season (and all year long!), Roberts recommended making sure you're also drinking water, eating healthy, exercising, managing your stress and getting enough sleep. And when you go to the doctor with a concern about a cold, the flu or COVID-19, you may need to remind your doctor about your chronic illness. Roberts advised:
People with chronic illness should remember that their regular doctors might not remember they are on immune suppressing medications, and not take that into account when either assessing symptoms (they may not have fevers or high white blood cell counts), or also may not realize that in immunosuppressed patients we often recommend to err on the side of caution when prescribing antibiotics. We are usually more worried about secondary bacterial infections than about the initial viral infection. Close follow up and communication with their doctors for persistent, changing or worsening symptoms is very important.
Concerned about coronavirus? Stay safe using the tips from these articles: