People With Developmental Disabilities at Higher Risk for COVID-19
---
What happened: According to a new analysis of Pennsylvania and New York state data by NPR, people with developmental disabilities, including autism, are at higher risk for getting COVID-19 and dying from the virus.
The analysis (and another recent study) found that people with disabilities are twice as likely to die from COVID-19 compared to their typical peers
People with developmental disabilities were also four times more likely to get COVID-19 than the general population
Researchers said people with developmental disabilities are more likely to have underlying conditions that increase their risk for COVID-19 or are more likely to live in a group setting where it's harder to slow the spread of the virus
The Frontlines: Experts noted that a lack of resources and support for people with developmental disabilities and their caregivers in group homes also makes them particularly vulnerable to COVID-19.
About 13 to 20% of those with developmental disabilities live in group settings, compared to about 6% of people over age 65
Policies and resource allocation for essentials like personal protective equipment, often forget group homes for people with disabilities, leaving residents and staff at higher risk for infection
New York Disability Advocates indicated that in its state, direct service professionals working with people with disabilities are paid at or below the poverty line and aren't regarded as frontline workers
We're part of society. We're more vulnerable. It should be on equal footing. They should be paying attention to the elderly and the disabled as well. — Shane Cody Fairweather, disability advocate
A Mighty Voice: A lack of support for people with disabilities in group home settings isn't the only way ablism puts people at risk during the pandemic. Our disability editor, Karin Willison, explained that COVID-19 hospital rationing guidelines also harm disabled people. "I am terrified of dying from COVID-19 not because my death is inevitable, but because my life may not be viewed as worth saving." You can submit your first person story, too.
Get more on disability: Sign up for our disability disability newsletter.
From Our Community: 
Add your voice: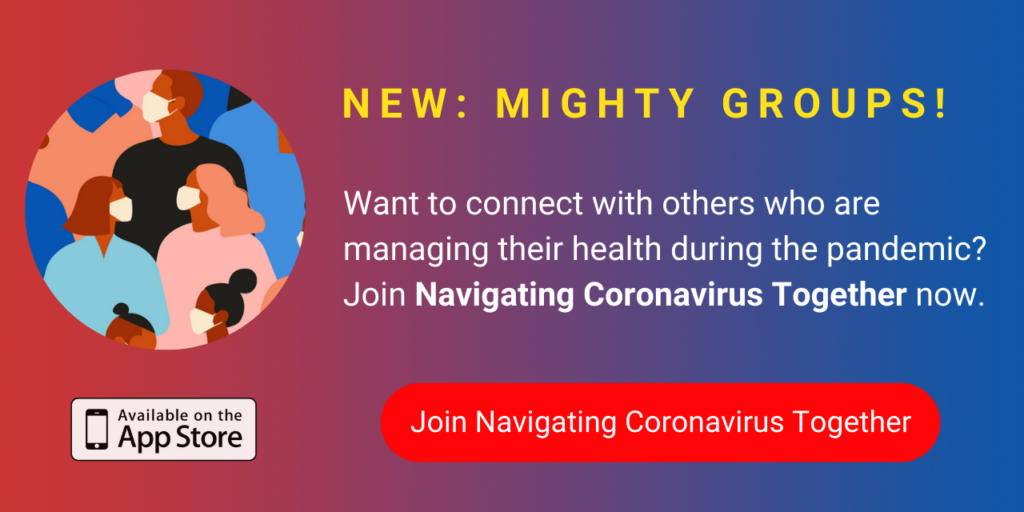 Other things to know: For more on coping with the COVID-19 pandemic from people with disabilities who get it, check out these Mighty articles:
More helpful thinking: For a comprehensive guide to COVID-19 resources for people with disabilities and chronic illness, visit Pandemic Pal here.
Header image via GaryRadler/Getty Images