To the NICU Nurse Who Went the Extra Mile for My Daughter
---
Dear Cheri,
When Emmy was born, our whole world turned upside down. That's true of many parents, but having a child with a syndrome that causes a critical airway and various challenges at birth, things can go from no big deal to emergent in a flash.
We went from a normal existence with our son to NICU parents with an epidural and a cut in the lower abdomen. The first month was hard, but we soldiered through. We had strength of will and a nonstop rush of adrenaline. Surgery at four-days-old to place a shunt, removing the intubation while doctors said she would never breathe on her own at that point, and watching them be so wrong. Surgery for a G-tube after watching her suffer the tube down her throat making her miserable. Watching her struggle to breathe when that feeding tube was removed because it was holding her tongue forward and airway open.
We'd ask about the steps to go home, and no one would even look at us. We were told it would be months. It would take time. We had to be patient. We sent our big kid off to summer with his grandparents while we muddled through the day to day hospital life. We were told Emmy would die by two if she didn't get a trach. That added another surgery, recovery, training to our stay in the NICU. When she failed the trach placement, we were told she needed to stay until she could grow big enough and that could take up to six months.
Eventually, our son had to start school and my husband had to return to work. Life had to go on. I was suddenly on my own. I got to the point where my mental health demanded I take some nights at home with my son. My husband would stay with her on weekends so I could love on our son who was missing his mama fiercely.
The weekdays were mine. I was there for rounds to listen, learn and correct the medical teams when they made mistakes. I learned medical terminology and could understand what they were saying. I would handle every doctor and nurse. Most importantly, I was there for my girl. I would hold her and rock her all day, nonstop. I would rock her and talk to her as if my arms could heal her and bring her home.
At month two, she was finally able to get her trach placed and she breathed so much easier. She was able to grow and had energy to do more than just breathe. We learned her care and I took it over with gusto. Then we learned she needed a ventilator due to severe central apnea. More time in the NICU got added on while they figured that all out.
The days were long and my exhaustion was visible. My heart was heavy but full, and I couldn't control my emotions as much as I'd have liked. Then you came into our lives.
We had so many concerns with nurses that it wasn't feasible for me to leave her room often. I would go to the small, sad, utterly depressing "family room" outside of the NICU doors and eat a frozen meal when I cared to bother. I didn't sleep much even though my body was still recovering from child bearing and a c-section. Don't even think I could be concerned with my mental health needs.
You came in and you took over. You made Emmy's bed pretty. You helped me get her dressed in fancy outfits and fantastical bows. You gave us a piece of home in that dark NICU.
When I would be at her bedside for hours on end, you'd tell me, "Go get something to eat or coffee or take a nap. Get some fresh air. I've got this. I've got her."
I took a chance and when I came back in the room, you were in the rocking chair and singing to her. When she got her trach, we were told we'd be staying until another surgery she needed was complete. You asked to keep her as your patient for all of your days at work and they said yes. Instead of moving her out of the NICU to a regular medical floor, you talked them into keeping her until the surgery so she would have one on one care.
I was able to sleep again. Emmy had you. I was able to go to my own post partum doctor appointments when I needed to. I could go for a walk or eat in a cafeteria or outside. I could breathe again. Emmy's care at the hospital was our top priority. Nothing else mattered to me. I never expected that I would also end up being cared for.
You were my lifeline in the darkest days. You were like a second mother to my daughter. I think that you loved her and you gave so much of yourself to her — to our family.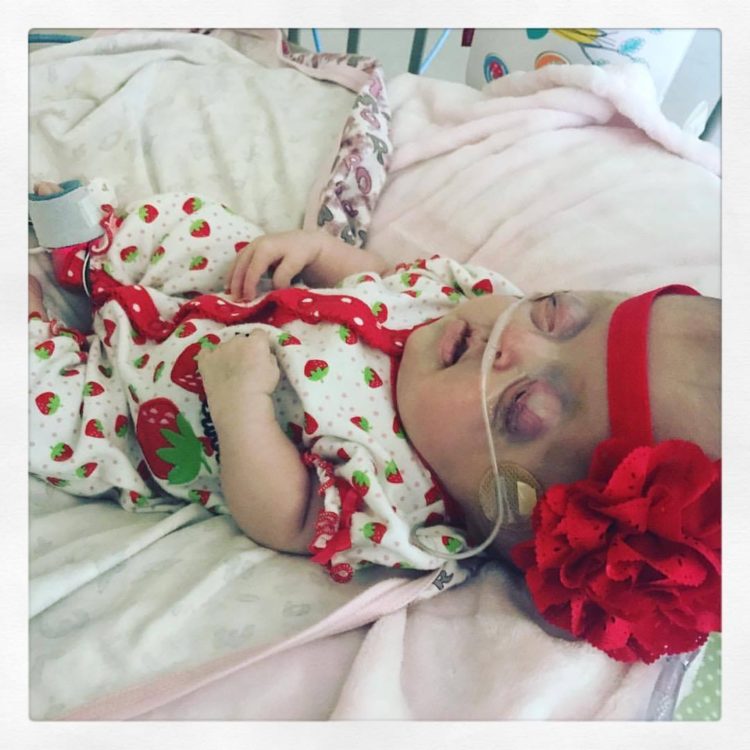 We saw so many faces each day, always changing with the weeks and the days and nights. When you'd have days off, you'd partner with another nurse and gave her the same instructions for Emmy's care — and mine. You both fought for my daughter when doctors didn't take our concerns seriously.
We may have lead the charge, but you were her army. We were finally able to come home with our daughter and life has been a wild ride since. Wonderful, awe inspiring moments and dark, horrible times. We haven't seen you since, though for a while when we'd come in to the hospital to see a specialist, we'd stop by the NICU. We always missed you. We stopped doing that and now all I can do is hope that you can feel the love in this letter of admiration and appreciation.
Maybe one day you will read it and know how fully you changed our lives in our most awful time. How your love and support helped me to transition home. How you made me realize that my exhaustion and depression doesn't help anyone, and that I need to take care of those things as best as I can to keep my family happy and healthy. I used to tell people that you were one in a million and I think that's true. I hope the other ones in millions also work in NICUs across the world and show compassion and kindness to those of us that struggle with our stays.
Thanks and love,
#TeamEmmy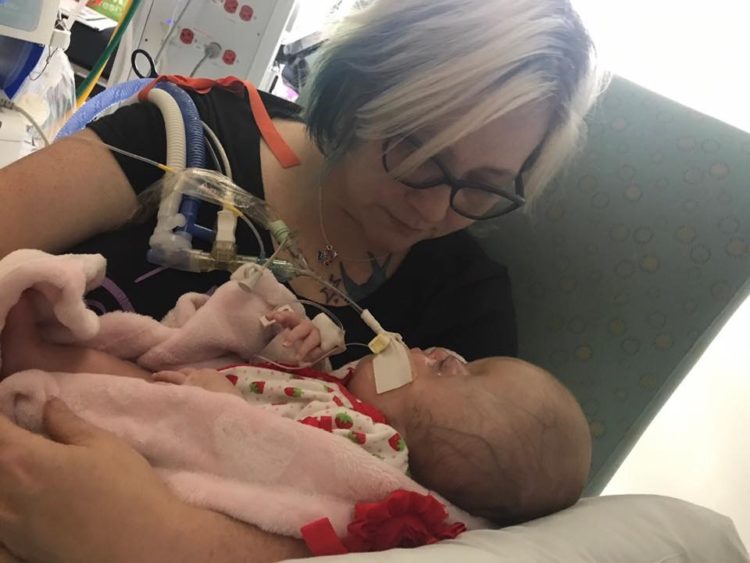 Photo submitted by contributor.