Why I Felt 'Love at First Sight' Meeting a Baby With Cri du Chat Syndrome
---
I knew she existed.
A friend sent me a note a month or so ago, telling me a little girl was born in a city near us.  I don't get notes every time a child is born near us! But this little girl is like my Emily, now 17. She was diagnosed with cri du chat syndrome within a couple of weeks of being born.
I didn't try to find her, I didn't research her parents. I figured we would cross paths soon enough.
Last week, I received a message on our Facebook page from Katherine, her mom. We talked for a bit and lucky for us, she told me she would be in our city this weekend. We picked a time and place to meet.
When they arrived we said hello, introduced ourselves and before long we were like old friends. Even the dads were chatting.
I like seeing babies, but I don't hold them. I think I have held or tried to hold some of my nephews, but that's about it. Unless a friend literally puts their baby in my arms, I will just look at the baby, talk with the baby, but I don't hold them. I don't know what to do with babies. I am awkward with them. I know this sounds rather silly, as I am a mom and I have done all the baby stuff with my girl, but it's just not really working for me and other babies. The babies are cute and smell good, but they are not like Emily was…
At least until I met this cutie pie!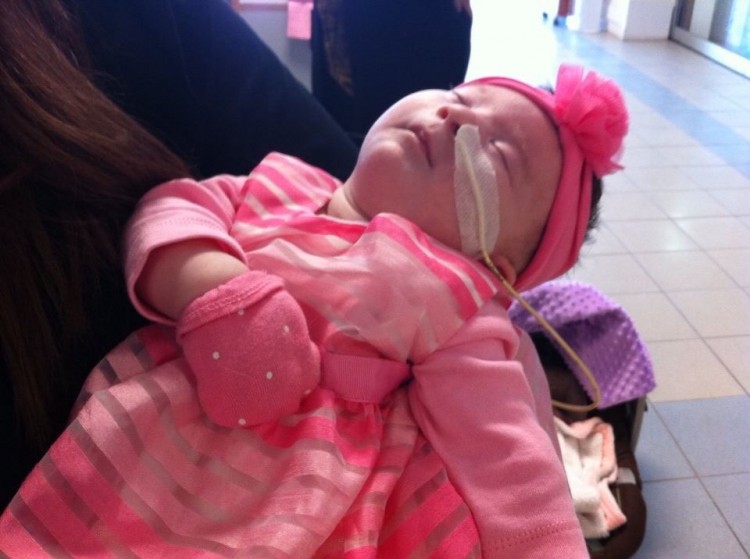 It was love at first sight!
I think I had her in my arms within seconds of introducing ourselves. I didn't even think about it when her mom asked if I wanted to hold her. It felt natural; that must be what other moms feel when they hold babies.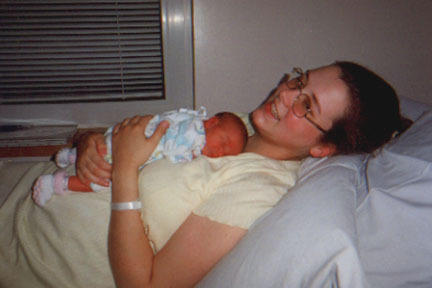 The tiny girl made some noises, fussed a little and it sent me back 17 years ago. Her mom said she vomited a little earlier, which is why they were late, and I could relate. She sounded like Emily, she felt like I remember Emily did. She moved a bit in my arms, then found a position she liked. She was rubbing her nose on me, and that meant the world to me. Emily used to do that.
All those little things, they were my "normal."  She reminded me of my Emily, my baby!
Love at first sight!
Follow this journey on Lessons from My Daughter.
The Mighty is asking the following: What's one unexpected source of comfort when it comes to your (or a loved one's) disability and/or disease? If you'd like to participate, please send a blog post to community@themighty.com. Please include a photo for the piece, a photo of yourself and 1-2 sentence bio. Check out our Submit a Story page for more about our submission guidelines.
Originally published: March 23, 2016