The Song That Makes Me Proud of My Scars
---
As a Crohn's disease patient with a permanent ostomy and severe fistulizing disease, I often look to music for solace. Listening to soulful music isn't just soothing; it helps me cope, process and move past the never-ending laundry list of health issues I face. One song that hit home the second I heard it was "No Scars to Your Beautiful" by Alessia Cara, and it has been on repeat ever since.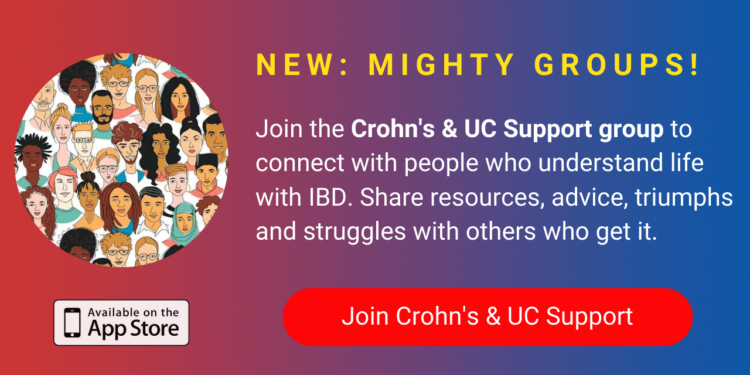 It goes:
You should know you're beautiful just the way you are,

And you don't have to change a thing, the world could change its heart,

No scars to your beautiful, we're stars and we're beautiful…
What do these lyrics mean? Do they mean that no scars truly exist or that we can be beautiful in spite of our scars? For me, it is a little bit of both. Scars, whether physical or emotional, show life experience and resilience. They are the badges we wear to the battles we face. We are often ashamed of these scars but why? Because they make us appear different? Because they're "ugly" or because they aren't "normal?" What even is normal? And what is beautiful?
Beauty is in the eye of the beholder, but beautiful is what we define it to be. We create our own beauty in our attitude and in our uniqueness. I would be lying if I said our scars don't define us. They make us who we are, but do they run, or worse, ruin our lives? Only if we let them. So why let them? Why not wear them like the badges they were meant to be? Why not own them and make them ours? Why not let them make us beautiful?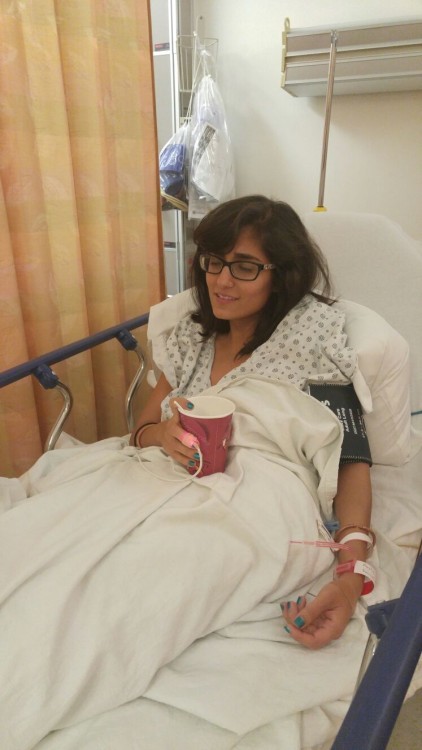 As someone who has undergone 20+ surgeries and hundreds of invasive procedures and imaging studies thanks to my BFF Crohn's, I refuse to let these scars weigh me down. They are me and they make me whole. They are my battle wounds, my own version of beautiful, and I wear them chock full of pride.
While I haven't been able to maintain a fulfilling career, these scars serve as my lifetime achievements. They are the medals I bring home each time I return from the battlefield, er, the operating room. They show courage in the face of tragedy. They show resilience and perseverance when all odds have been stacked against survival. They show survival in the face of near-death experiences.
One of my deepest wounds both emotionally and physically has been my ostomy. So what do Alessia Cara's deeply powerful words mean to me as an ostomate?
We are beautiful not just in spite of our ostomies; we are beautiful because of our ostomies. So what if the world judges us for "wearing bags filled with crap" or "having a surgical opening with a part of our intestines hanging out?" Do our critics know what it feels like to have a surgery that is life-saving? This device, this ostomy, saved my life over and over again and still does every single day, so much so that I couldn't imagine life without it. The life this ostomy breathes into me is more than a blessing. It is a work of art. It is a wound from which light emanates, a ray of light that exudes hope and positivity while giving us another chance at life. It is a scar that unveils a better version of ourselves, letting the diamonds within us shine. Because of our ostomies, we are able to rise from the ashes of our deep and dark struggles. And most of all, we are real soldiers because of our diseases and our scars are our prized possessions. That, in and of itself, resonates beauty, a beauty so profound that no one can take it away from us.
The reality is we really don't have to change a thing other than our own attitude towards the ostomy. The world can and will change its heart but I believe change begins with us as patients and ostomates. Change begins with our attitude toward our own ostomies. If we view it as a positive, life-saving force, I think so will the world.
So be bold, be beautiful and own your ostomy. Own your scars. Wear them proud. They are you and they make you you. And that is true beauty.
Let your scars open up your world and allow your beauty to radiate and permeate. And let me extend Alessia Cara's mantra from my heart to yours: There are no scars to my beautiful.
We want to hear your story. Become a Mighty contributor here.
Originally published: October 27, 2016