To the Chronically Ill Parent, You Are Enough
---
Being a parent is hard. Being a parent with a chronic illness is even harder. We have a tendency to feel like we're not "doing enough" for our children and families. I thought it would be a good time, with Mother's Day approaching, to remind other spoonie parents that the work you do for your children and families is appreciated and you are doing enough. In fact, I think we make some of the best parents. Here's why:
1. We are masters at running on very little energy. 
We are already accustomed to being tired. Fatigue is the annoying friend that accompanies just about every diagnosis. We are almost always running on fumes. On many occasions, while running around with my toddler, I have been asked, "Aren't you tired?" My reply is usually, "Yes, but I'm always tired." I believe we cope with the exhaustion of being a parent better than those who don't suffer from a chronic illness, because we are not surprised by it and it's not a new feeling for us.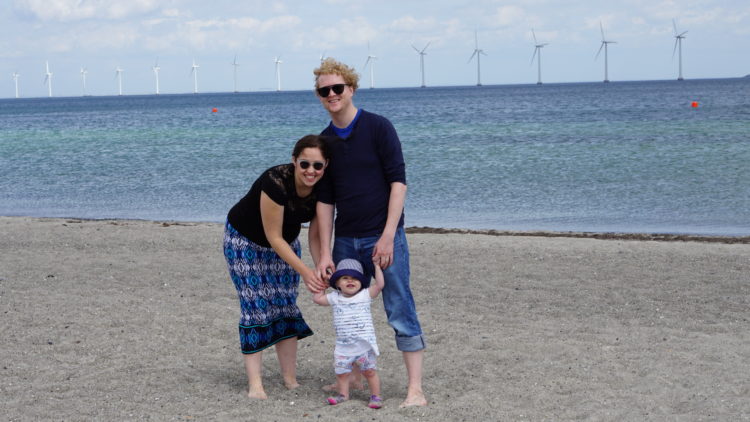 2. We give the best snuggles.
Who knows how to cuddle up on the couch with a blanket better than a spoonie? Little ones love to snuggle up with their parents and watch a movie or read a book. They don't know that we're tired or not feeling well. They're just happy to feel loved and be close to mommy and daddy. I have a tendency to feel guilty on days I think we've been too lazy or watched too much TV, but I know my little one loves those days. She doesn't see a reason for me to feel guilty and neither should I.
3. Our children are empathetic. 
Children often understand a lot more than they're given credit for. My toddler might not understand why I have so many doctor's appointments or give myself shots, but she does understand that those things "make mommy feel better." She is quick with a hug, a smile or sharing a toy if she senses that something is off. Her empathy is not just extended toward me and my husband, but to strangers as well. Recently, we were waiting in a lab so I could get some blood work done; there was a man sitting across from us who looked thin and tired. She was playing at a little toy table the office had provided. He looked up for a moment, and she smiled, waved and said, "Hi!"
He instantly got a big grin and burst out laughing as he waved back. The smile didn't leave his face. She didn't know why, but she knew he could use a smile and a hello and she was happy to provide it.
4. We aren't squeamish.
Chronic illnesses can be gross. I have Crohn's disease and I am sure anyone else with inflammatory bowel disease (IBD) will tell you that it is not pretty. We are experts in poop, barf, blood and other yucky bodily fluids. Chances are we've been poked and prodded with countless tests, and have also had to talk to our doctors about all of these things without giggling or cringing. So when our child throws up on us, we might still get grossed out, but we can definitely handle it.
5. We know what's important. 
Oftentimes, we have limited energy. We can make dinner or do laundry, play with our child or clean the house. I recently moved to a new house with my family, and I have been struggling with this a lot lately. The house to-do list feels endless, and it is sometimes hard to remember that I need to prioritize myself and my family. The house work will get done. At the end of the day I would rather feel sore because I was running around our new yard with my daughter, than feel sore because I was painting or lifting heavy boxes.
So if you feel yourself questioning whether or not you've been a good parent lately, remind yourself that you are enough. We are not perfect parents, but neither is anyone else. Your child is thankful for you. No one could replace you as their parent. They would take you over having someone else as a parent any day, chronic illness and all. Remember that, and go give your little ones a much needed hug.
Photo submitted by contributor.
Originally published: May 11, 2019