14 Products Everyone With Crohn's Disease Should Keep in Their Bag
---
Editor's Note
We hope the products below, all recommended by our Mighty community members, help you or a loved one in your health journeys. Just so you know, The Mighty may collect a share of sales from the Amazon links on this page. Prices and product availability are accurate as of publication.
One of the most difficult aspects of Crohn's disease is the fact that flare-ups can happen literally anywhere — and when those flare-ups happen, you can't exactly hold them off until you get home. Crohn's is an inflammatory bowel disease that causes inflammation of your digestive tract, leading to symptoms like diarrhea, fatigue, pain, and malnutrition. When you're in a Crohn's flare, you may have urgent needs to go to the bathroom, and your body doesn't care that you're in the car, running errands, at work, in an airport… making everyday life stressful and unpredictable. If you have an ostomy, that adds a whole other layer of stress, as you have to contend with bag changes in public restrooms or even leaks.
All of this is to say that if you have Crohn's and find yourself feeling anxious about leaving your house and not being prepared for any flare-up that may occur, you're completely justified. So, you might feel more confident if you always keep a few essentials in your purse or backpack that will help you in an emergency. By arming yourself with a few important tools, you can breathe easier knowing that whatever your body decides to do that day, you can handle it.
We asked our Mighty community to help us come up with a list of items everyone with Crohn's disease should keep in their bag. Check out our recommendations below, and let us know in the comments if you have any you'd like to add.
1. Pill Organizer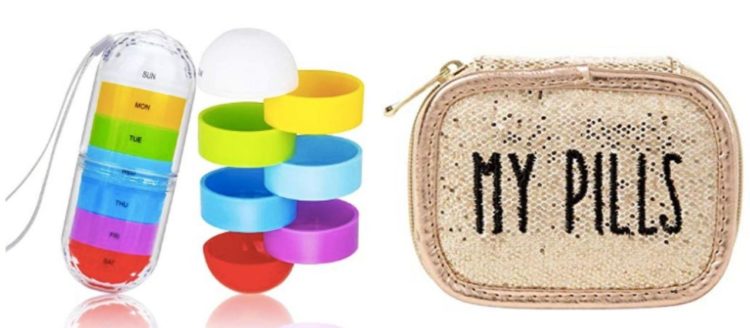 If medications are part of your Crohn's treatment, then you'll definitely want to keep them while you're out and about. Keep all your pills safe and organized in a fun pill organizer so you can easily grab it if you need it.
Buy the pill organizer featured above left for $8.99 from Amazon. Buy the pill organizer featured above right for $11.25 from Amazon.
2. Change of Clothes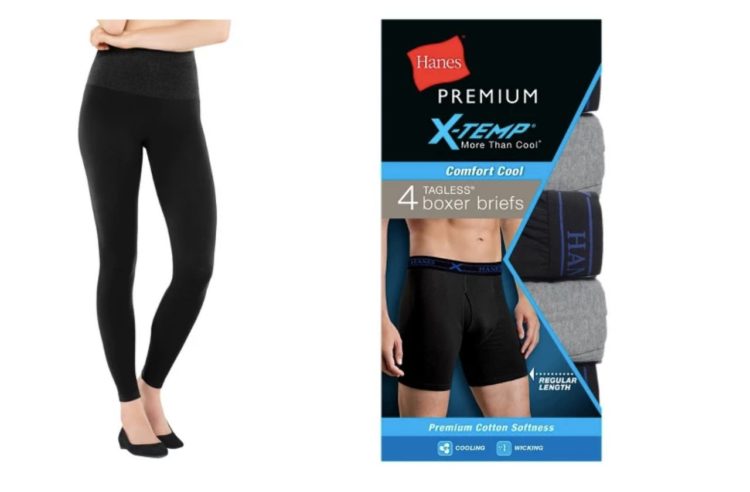 The thought of potentially having an accident or leak and being stuck somewhere without clean clothes is terrifying. Keep a change of clothes (even just an extra pair of underwear) with you, so you can give yourself one less thing to worry about!
"I usually have a set I leave in my car and also in a locked drawer at work. It might seem a little extreme and I've only had to use it once, but it meant I didn't have to go home and get changed and could stay out to enjoy my day even after a bag explosion!" Natalie M. said.
Buy the leggings featured above for $28.49 from Target. Buy the boxer briefs for $20.99 from Target.
3. RADAR Bathroom Key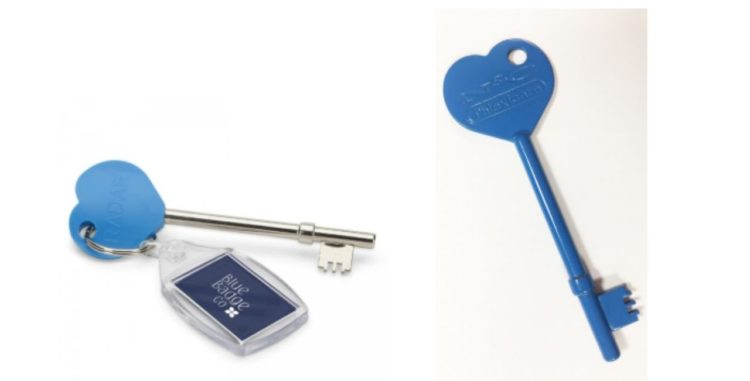 If you live in the U.K., you know that public, accessible toilets are separate from the men's and women's toilets, and are usually locked so you need to ask the establishment owner for access. Of course, this can be a problem if you have an urgent need for the toilet and can't wait, or if there is no one around to unlock it. That's why, in 1981, a handy tool called a RADAR key was invented, which can be purchased for just a few pounds and opens more than 10,000 locked disabled toilets in the U.K. Just be sure you are buying a genuine RADAR key, as there are some cheap copycats around.
Buy a RADAR key for £6 from Blue Badge Co (left) or £4.75 from Disability Rights UK (right).
4. Air Freshener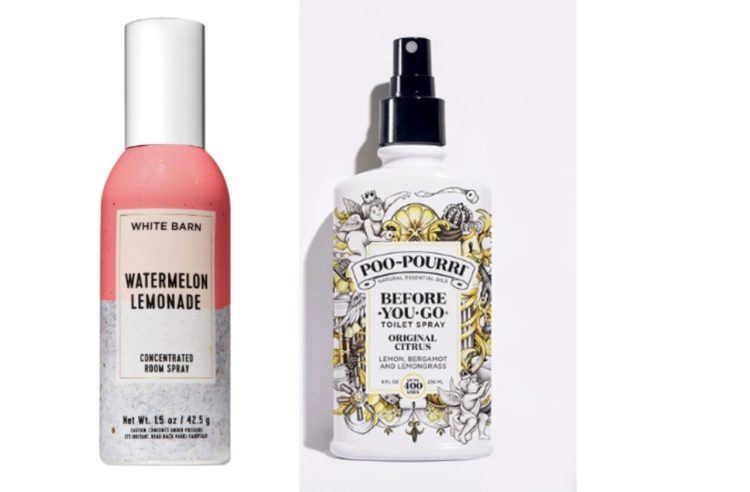 In an ideal world, no one would ever feel embarrassed about the sounds or smells coming from their body… but in the real world, it's pretty hard not to be self-conscious. If keeping some air freshener with you eliminates stress from your day, do it! There are many travel-size air fresheners on the market now specifically designed to be used in the bathroom, and even hairspray or perfume will work in a pinch.
"There are products like VI Poo, etc. that you can [use to] spray down the toilet before you empty to help with any smells and they can be great when you're in a public bathroom with other people around!" Natalie M. said.
Buy the watermelon lemonade room spray for $5.75 from Amazon. Buy the Before-You-Go toilet spray for $9.95 from Poo-Pourri. 
5. Portable Fan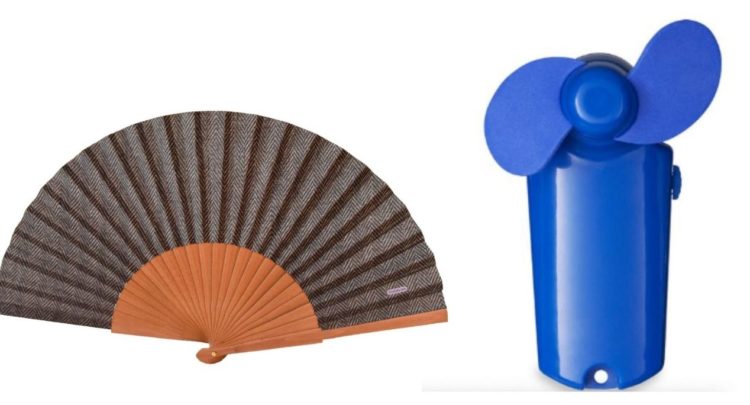 If you tend to feel hot during a Crohn's flare, an easy, portable solution is to carry a simple folding fan or small portable batter-powered fan, so you can cool yourself off quickly.
"I get overheated, lightheaded and nauseous so keeping a fan on me is a lifesaver!" Jennifer S. explained.
Buy the hand fan for $36.77 on Etsy. Buy the batter-powered fan for $1.95 from Windy City Novelties.
6. Toilet Paper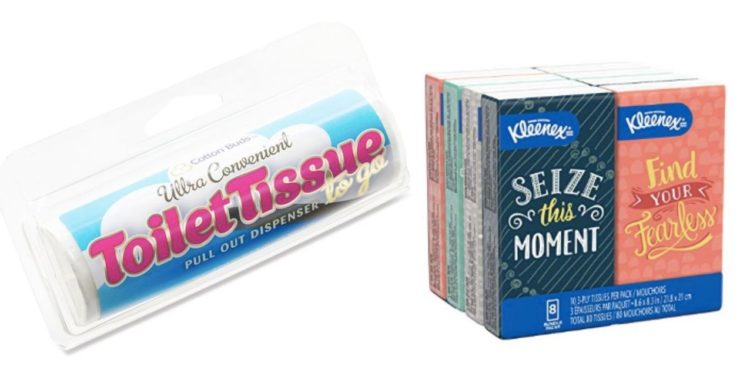 This is the kind of item you hope you never need… but the minute you're forced to use a bathroom that ran out of toilet paper, or pop a squat outdoors, you are so grateful you have it. Thankfully you don't have to carry around an actual roll of toilet paper if you don't want to or don't have space as these small travel packs can easily fit in an everyday purse or bag.
"If all else fails, I always have a tissue or two in my pocket in case I get somewhere and there is no toilet paper!" Jenni L. said.
Buy the Cotton Buds toilet tissue for $1.40 from REI. Buy the Kleenex tissues for $2.28 from Amazon.
7. Antibacterial Wipes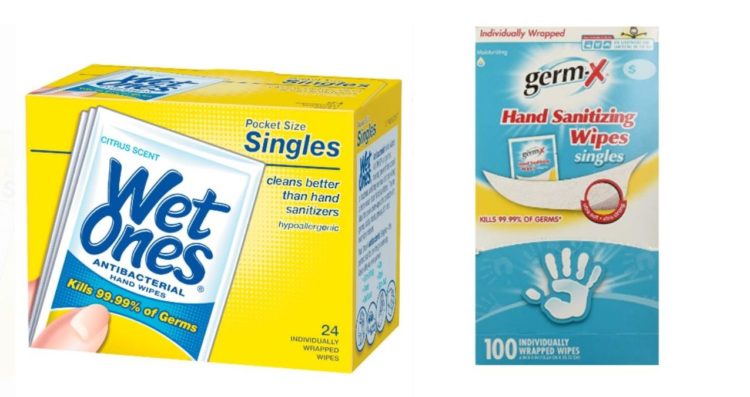 Whether you have an ostomy or not, Crohn's can be a bit messy sometimes. Having a way to clean up and feel fresh can eliminate a lot of stress from your daily life. You can also throw a roll of tape in your bag so you can use the wipes as temporary fix if your ostomy bag leaks, as Natalie M. suggested:
"I was out with friends once when I could feel that well-know 'warm' feeling and I knew my bag was leaking. I wasn't able to do a full change so I ended up using some wipes and sticking them over the bag as a temporary fix until I could get to a toilet! It was a lifesaver!" she said.
Buy the Wet Ones for $11.88 from Walmart. Buy the Germ-X wipes for $24.98 from Amazon.
8. Restroom Access Card

Did you know that 17 U.S. states have passed the Restroom Access Act, also called Ally's Law, which requires retail businesses with bathrooms to allow people with medical conditions to use them? The law was inspired by Ally Bain, who advocated for better bathroom access as a teenager after her own experiences with Crohn's disease. You must carry proof of your eligibility, such as a signed document from a medical professional or an identification card like the Crohn's & Colitis Foundation of America's "I Can't Wait" card. Here is a list of states that have passed Ally's Law.
If your state hasn't passed Ally's Law, you could still carry an identification card, which may help employees understand why you need to use their restroom.
Receive a restroom request card by signing up with the Crohn's & Colitis Foundation (U.S., left). or Crohn's & Colitis UK (U.K., right).
9. Water Bottle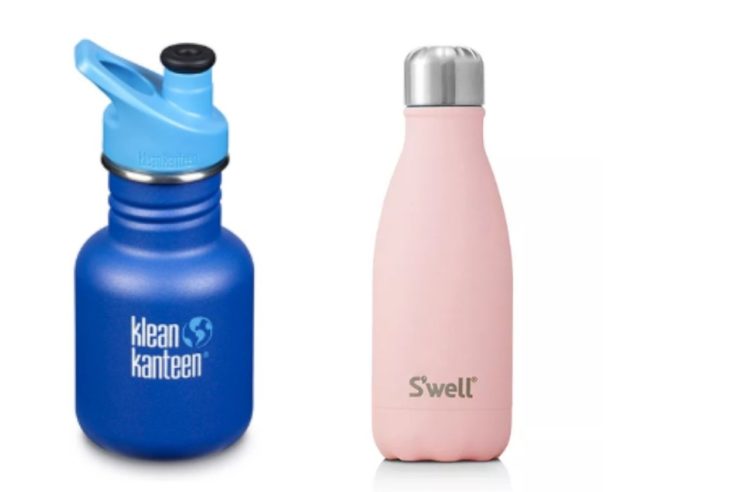 Crohn's can also affect how well your body absorbs water from your digestive tract, leading to dehydration. In addition, diarrhea and bleeding can make dehydration worse, so it's wise to make sure you've always got some water with you. Find a fun water bottle so you're more enthusiastic about filling it up every day. Many brands carry small sizes that don't take up too much space in a purse.
Buy the blue water bottle for $17.95 from Klean Kanteen. Buy the pink water bottle for $25 from Bloomingdale's.
9. Hand Sanitizer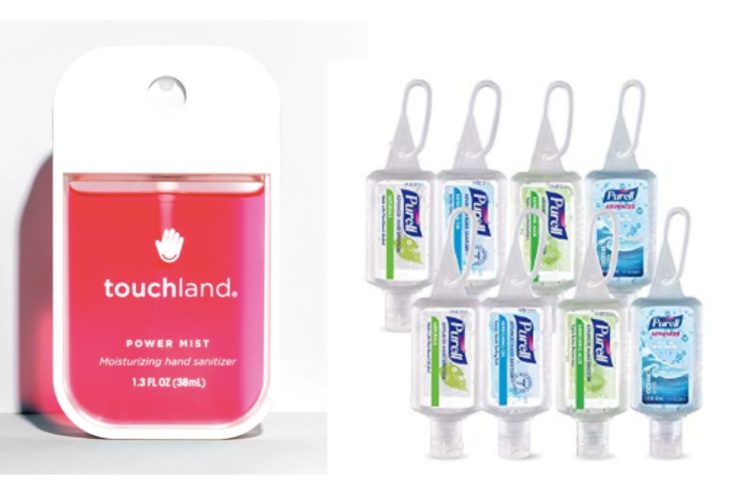 Hand sanitizer is a must-have for anyone who uses bathrooms frequently. Whether the bathroom you use has soap and water matters a bit less if you always carry hand sanitizer with you. When you have Crohn's, catching a cold may lead to even worse symptoms for you than for someone without any chronic health problems, so you definitely want to avoid germs and bacteria as much as you can.
Buy the Power Mist hand sanitizer for $12 from Touchland. Buy the Purell hand sanitizer (pack of 8) for $11.98 from Amazon.
10. Snacks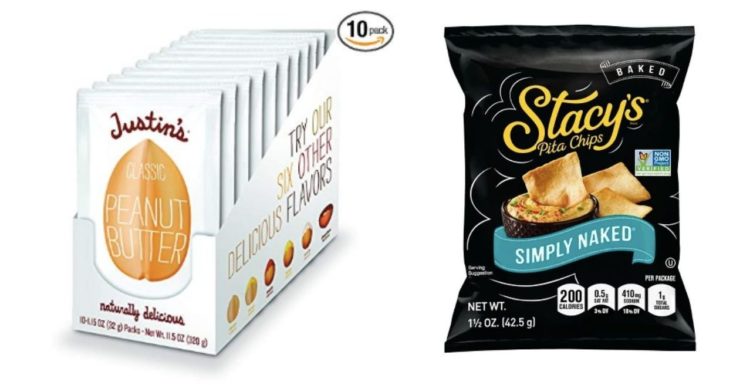 Finding portable, non-perishable snacks that don't worsen a flare-up can be challenging. Many people with Crohn's follow diets like low-FODMAP, gluten-free or semi-vegetarian, making it even harder to find things to eat when you're not at home. Consider stashing easy treats like bananas, hummus cups, plain crackers and peanut butter in your bag.
Buy the peanut butter (pack of 10) for $5.04 from Amazon. Buy the pita chips (pack of 24) for $24.99 from Target. 
11. Toilet Finder App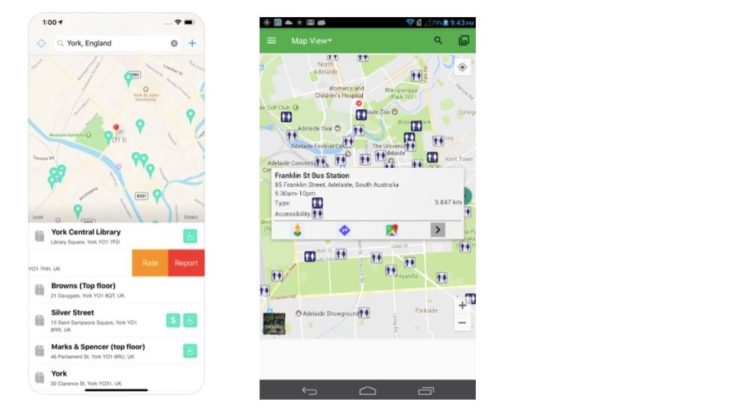 It used to be that when you suddenly had to find a bathroom while you were away from home, you had to try and remember where the nearest might be, or just head off in one direction and pray you were going towards a bathroom. Now, you can download an app that will tell you where the nearest public bathrooms are.
Download Flush for free from the Apple App Store. Download Where is Public Toilet for free from Google Play.
12. Disposable Bags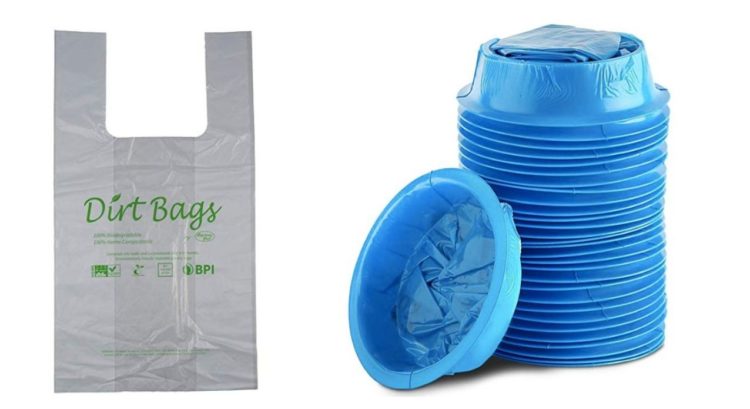 If you're dealing with any kind of leakage situation, the last thing you want to do is put any dirty items loose back in your purse. And you probably want to be as discreet as possible while you look for a trash bin. Throw a few disposable bags in your purse just in case.
"If you get a leak when you're in public these can come in very handy for discretely getting rid of the evidence, but also for containing an active stoma while you're trying to change. I've also been in situations where there were no public toilets and my bag was nearly full, so I had to just use a few of these bags together to empty it!" Natalie M. suggested.
Buy the Dirt Bags (pack of 100) for $28.95 from Amazon. Buy the emesis bags (pack of 50) for $16.99 from Amazon.
13. Peppermints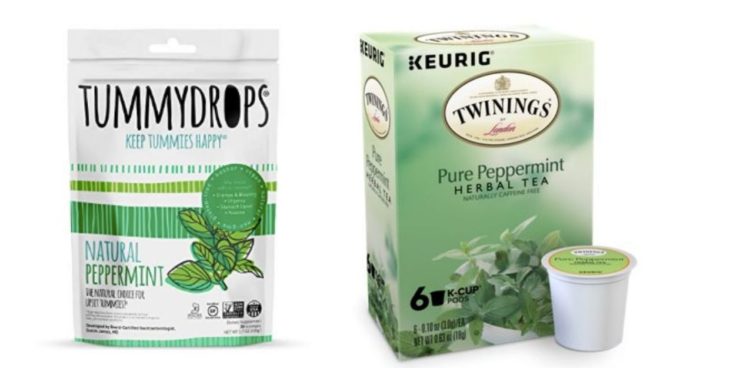 If you're looking for a natural remedy for nausea, try peppermint, which has a calming and numbing effect that can help relax your stomach muscles. If you'll be at work or somewhere you can brew tea, peppermint tea can be soothing. You can also carry peppermint candies (just be careful they don't contain a lot of sugar, which could make you feel worse) or peppermint essential oil.
"I carry peppermints with me for nausea or upset stomach," Jess said.
Buy the Tummydrops for $10.44 from Amazon. Buy the peppermint tea (24 pack) for $11.24 from Keurig.
14. Electrolyte Hydration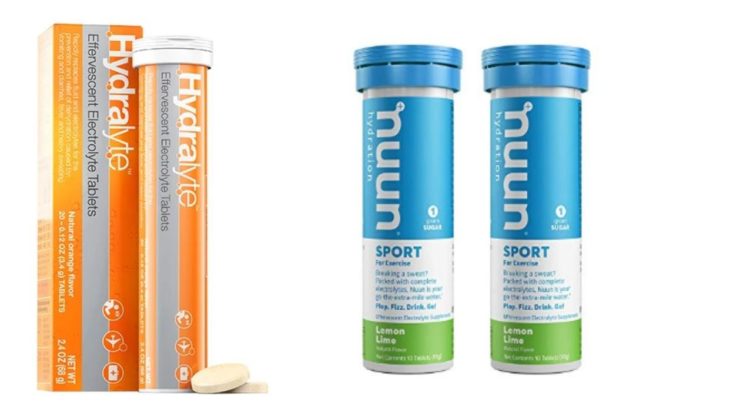 People with Crohn's who have inflammation in their small intestine may have difficulty absorbing nutrients, leading to dehydration. If you want to give your hydration an extra kick, you might try adding electrolytes, which can help replace some of the nutrients lost. Electrolyte tablets are more portable than sport drinks and may have less sugar, too.
Buy the electrolyte tablets (tube of 20, left) for $9.99 from Hydralyte. Buy the electrolyte tablets (2-pack of 10 tablets, right) for $11.75 from Amazon.
Need a great purse that will fit all these essential items? Check out these 10 comfortable bags our Mighty community recommended.
For more products that are great for chronic pain and fit in your purse, consider these 16 products our Mighty community swears by.