What I'm Hiding Behind My Smile as a Person With Crohn's Disease
---
Crohn's disease is considered an invisible illness. You can't see the war going on inside my body. There have been many days when I got up, got dressed and put on a smile despite wanting to crawl into a hole. I don't want to be the sick girl, I don't want to cancel on my friends, I don't want to be stuck in bed watching the world go by. I did a lot of that in my 20s and missed out on so much.
I have a chronic illness. One day I'm fine and the next I can be in the hospital having major surgery. It's not easy planning trips. Trust me, I always buy travel insurance because it's been useful in the past. I've canceled several trips over the years. I had to miss out on my childhood friend's wedding this summer because I was in the hospital.
I put on a smile because I don't want people to worry. I put on a smile because I don't have enough sick days at work. I put on a smile because sometimes it's easier. It seems to me that all people with chronic illnesses are brilliant actors. Our pain tolerance is high, but we know how to hide it.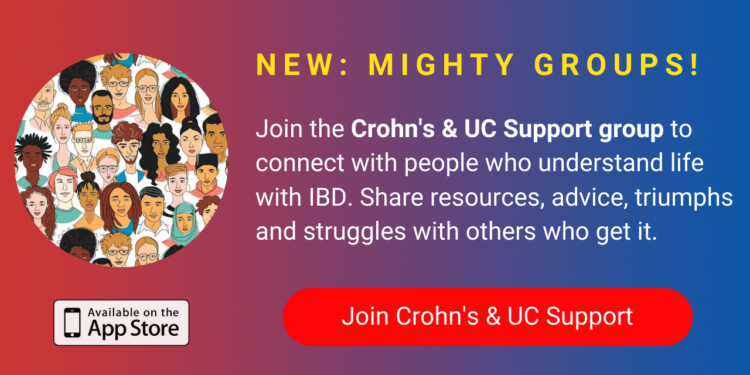 I remember being in the ER two years ago and calling my boss. It must have been 7:00 a.m. I was in a lot of pain, but you couldn't hear it in my voice. As soon as I hung up, the nurse administered a large dose of pain meds in my IV. You can't always hear the pain I'm in.
Yes, I know I'm all kinds of amazing and cool because I make sick look good, but you don't know how much pain I'm hiding on a day-to-day basis. I went through some old photos where I look fabulous (my modesty is lame), but at the time, I was barely making it through life. We have no idea what someone is struggling with, so never assume to know what they're going through just because they look fine to you.
We wear a mask because it's easier. We lie about how we're feeling because sometimes we don't want to admit to ourselves that we're sick. We do our best to get through each day. We don't need to prove to anyone that we're ill. I don't get paid to be sick. I get nothing out of it to fake it. We don't have the time or energy for your disbelief or doubt.
We want to hear your story. Become a Mighty contributor here.
Lead photo by Thinkstock Images
Originally published: January 19, 2017