A Letter to My Unborn Son, From Your Mom With Crohn's Disease
---
It's hard to believe you could arrive any moment now — we are so excited and anxious to see your face and hold you in our arms. You've been a miracle since the moment you were created and words don't do justice for how special you are to us already.
Feeling all your kicks and pokes and being on this journey with you has changed my perspective on life. I love knowing this is just the beginning and that you'll continue to open my eyes about this world and always teach me so much. I find myself crying tears of joy any time I hear certain songs or start thinking about how grateful I am to be at this point. I've waited my whole life for you.
For more than 11 years I've battled a disease that doesn't always make me feel the best. It's scary at times and puts me through a lot of pain and worry. You have been the best medicine for me, silencing my symptoms and making me feel like superwoman. You've shown me that everything leading up to this point has prepared me and given me the strength I'll need to bring you into this world.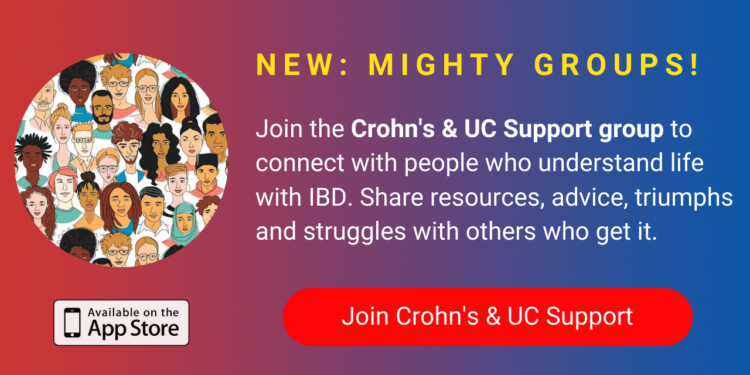 As hard as it is, I want you to know there will be days when mommy will be in pain on the couch, unable to play with you. There will be days I'll be holed up in the bathroom and may need you to be patient. Unfortunately, there will be days and nights where I may need to be away from you as I'm in the hospital. There will be times when you see Mommy take medicine and give myself shots. Any time I cry or seem like I am hurting — know that you and your dad are my reason to fight and you are my reason to overcome the tough days. No matter how scary it may be, mommy will always overcome and will always be there for you.
I will protect you and watch over you, keeping an extra close eye on your health to make sure you aren't showing an signs of having Crohn's. And if you do grow up and receive the same diagnosis, know that Mommy will be your biggest cheerleader and advocate. As much as it will break my heart to know what you will endure, I will be able to empathize with you and know how to deal with what you're going through. I will do everything in my power to calm your fears and navigate the unknown. I hope and pray we never have to share that bond together, but know if those are the cards you are dealt, Mama has your back more than you know.
Until we meet, know that you've answered so many prayers and are loved beyond measure by so many people. I will forever be captivated by your existence. Thank you for being my "healing hands where it used to hurt" and for showing me that despite all the uncertainty life brings, there will always be one constant — you will always be our priority, our dream come true and the love of our lives.
See you soon,
Mommy
We want to hear your story. Become a Mighty contributor here.
Photo by J Elizabeth Photography.
Originally published: March 28, 2017