Don't Let Fear Keep You From Dating With Cystic Fibrosis
---
I think many of us with cystic fibrosis (CF) have built up emotional walls around ourselves. They are our shields blocking the unwanted invasions from people's judgment, perhaps even people's concerns. These walls are built from the stones of fear and uncertainty, about being different, being unattractive, being unwanted. These walls make it difficult and usually impossible for those wanting to get close to us to break down.
For this reason, dating with cystic fibrosis or any other chronic condition can be very daunting, frightening and viewed as more challenging than "normal" dating. "Normal" people don't have the health issues we have to deal with. "Normal" people don't always cough, they don't have to deal with taking medications in front of someone on a date they don't quite know yet. They don't have to deal with that first tune-up hospitalization after you have been seeing someone new for two months and they feel uneasy or even panic, thinking there is something horribly wrong.
No, the average person doesn't deal with these things. But everyone, every single person, has their own battles they face. I like the reference, "Everyone bears their own cross." We all struggle with issues that we as individuals have to deal with in our own ways. Everyone has insecurities, so is anyone "normal?" Aren't we all normal? Though the battles of someone with CF are great, it is our perspective that determines the effects they can have on our relationships with others – in this context, on our relationships with potential partners.
Perspective, the viewpoint from which we approach a situation, can either be in a positive or negative light. If we view our disease as a negative and think about how it prevents us from doing things such as going all day to a festival with a date because we don't want to have them see us doing treatments, or declining a hiking trip to the mountains because we simply cannot walk those inclines, we limit ourselves from potential possibilities. Possibilities to have a wonderful time. Possibilities to build a connection with someone. But those inhibitions, those fears about their judgment of us doing breathing treatments or coughing, it's a struggle within ourselves.
I believe once we accept ourselves for the way our bodies are and have been created, we convey authenticity about ourselves. If we are being authentic in a relationship we show our true selves. People don't doubt or question knowns, only unknowns. When we are transparent about our disease – what we have to do, why we have to do it – people feel more comfortable. They understand better. It's there for them to see, and most people accept it. They really do. When we aren't afraid to be ourselves, we aren't afraid of others. We aren't afraid to speak our minds and people like that. They will want to be in your company. Everyone is attracted to confidence.
Potential partners get to know you and sure, there is an element of CF in there, but it doesn't define the whole relationship. It's about how our personalities and qualities align with someone else's. So I think dating with CF isn't all that different from the way other people date. Everyone has insecurities they have to deal with, and having self-doubts, worries and barriers against rejection certainly makes it more difficult. Yes, it does take someone who is strong and capable of handling stressful circumstances, someone who is compassionate, helpful and understanding to stand by you, but I do believe when we know ourselves and our needs, we find someone who fits and compliments us.
The connection will be the focus. CF shouldn't be the focus of a relationship – it's just a part that has be dealt with as well. I say don't turn down that date because you think you will be judged or because you don't want to be seen doing necessary treatments. Our normal includes a slightly different set of parameters and that is alright. Everyone accepts it if you do. That includes people who want to date us.
So go hike up those hills. Take your oxygen tank if you require it. Take breaks, let him carry you parts of the way, if that's an option. And stop when you really can't go further and don't feel bad about it. It's circumstance, and people value your effort and your drive to want to do everything you possibly can. It's honestly admirable. I recently went on a trip to Europe for three weeks with a guy I've been dating who lives in Amsterdam. If I let fear of the unknown get to me I never would have been able to do it. Fear of traveling, fear of his rejection from seeing me coughing lots of mucus and fear of doing treatments in public places where strangers could stare. Don't let the fear of other people's thoughts grip you. It's their thoughts, not yours, so does it matter to you anyway?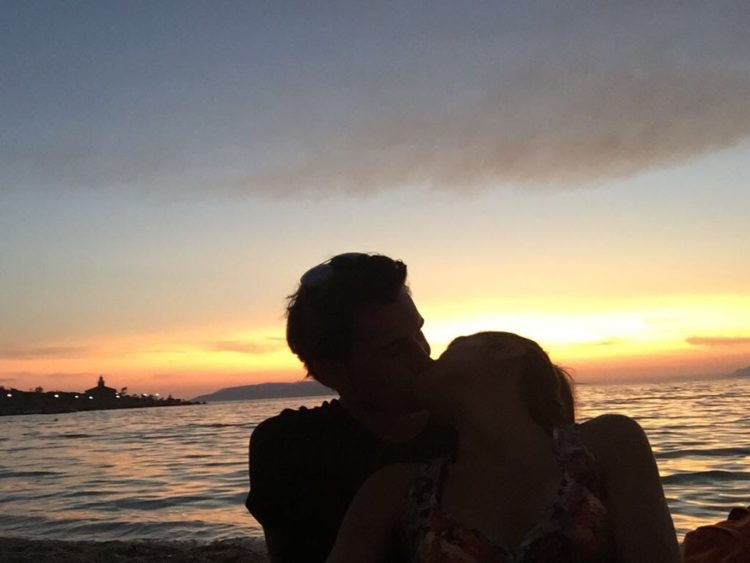 Maybe this has just been my experience with dating, but I absolutely think when we can be ourselves and show people our personalities, talk about our goals, dreams and passions, CF isn't a barrier to finding the person that fits for us. It's part of who we are, and that's it. It's an extra challenge for us and for our partner but CF isn't a factor with the right partner.
We want to hear your story. Become a Mighty contributor here.
Originally published: September 20, 2017