11 Dry Shampoo Brands People With Depression Recommend
---
Editor's Note
We hope the products below, all recommended by our Mighty community members, help you or a loved one in your health journeys. Just so you know, The Mighty may collect a share of sales from the Amazon links on this page. Prices and product availability are accurate as of publication.
If you're someone who has depression, you are probably aware of how depressive episodes can sometimes affect your desire to keep up with day-to-day tasks. Things like household chores and even self-care fall by the wayside in the wake of feelings of sadness, apathy, hopelessness, emptiness and/or guilt.
Depression can also manifest as lack of interest in a lot of things. Subsequently, personal hygiene habits like brushing your teeth, showering and even washing/doing your hair all present themselves as challenges. For days you don't feel up to showering, there's always dry shampoo.
A waterless alternative to traditional hair-washing methods, dry shampoo is a powder product that absorbs excess oil in your hair — helping you skip a wash-day or two in the process. Your hair will smell so fresh and so clean — without the extra effort.
To assist you with your next dry shampoo find, we asked The Mighty community for their recommendations.
Here's what they shared with us:
1. Batiste Dry Shampoo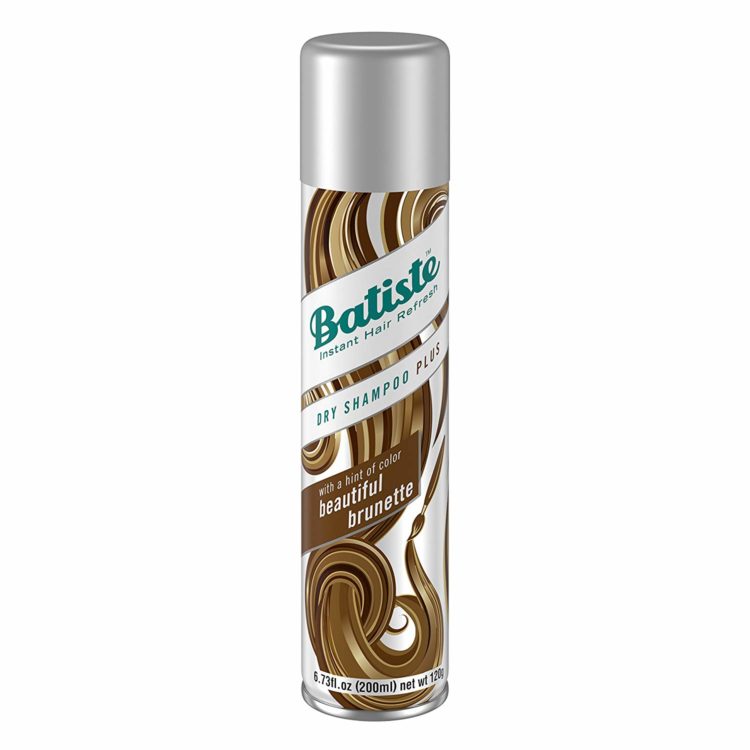 Batiste Dry Shampoo is the perfect product for your hair between washes. Heralded for its ability to add volume and eliminate grease, Batiste Dry Shampoo is definitely a holy grail beauty product.
"Batiste! It not only reduces the oil, but it smells so pretty, which is huge when you feel gross and smelly but don't have the willpower to shower," Shania B. said.
With their motto "Refresh your hair," Batiste does that and then some. In addition to offering a traditional dry shampoo in different fragrances, Batiste also has a line that is pigmented for specific hair colors (i.e. Brilliant Blonde and Beautiful Brunette). "Batiste has a brunette dry shampoo I use that blends in with my hair and doesn't turn it white/gray!" Rebekah G. shared.
"I have dark hair, so it can be tough finding one that doesn't turn it white. I love Batiste Dry Shampoo Divine Dark in the travel size! It doesn't turn your hair white! Great for dark-haired folks out there!" Quinn W. added.
Buy Batiste Dry Shampoo, Beautiful Brunette featured above for $6.16 on Amazon. 
2. Hask Charcoal with Citrus Purifying Dry Shampoo
This dry shampoo by Hask is a lightweight shampoo spray infused with botanical oils and activated charcoal for maximum absorption of oils and grease weighing down your strands. For anyone into aromatherapy, the Hask Charcoal Dry Shampoo's citrus scent has the added benefit of lessening anxiety and stress. Fans of this purifying dry shampoo love how light their hair feels after use and how long its results last.
"This has been super amazing. I have really, really oily hair, but I can almost make it a week with this stuff. They also have a Chia Volumizing one that I love too," Jessica P. revealed.
Savannah R. added, "When my hair is extremely oily, this is the one I tend to go for."
Buy Hask Charcoal with Citrus Purifying Dry Shampoo for $10 on Amazon.
3. Philosophy Fresh Cream Dry Shampoo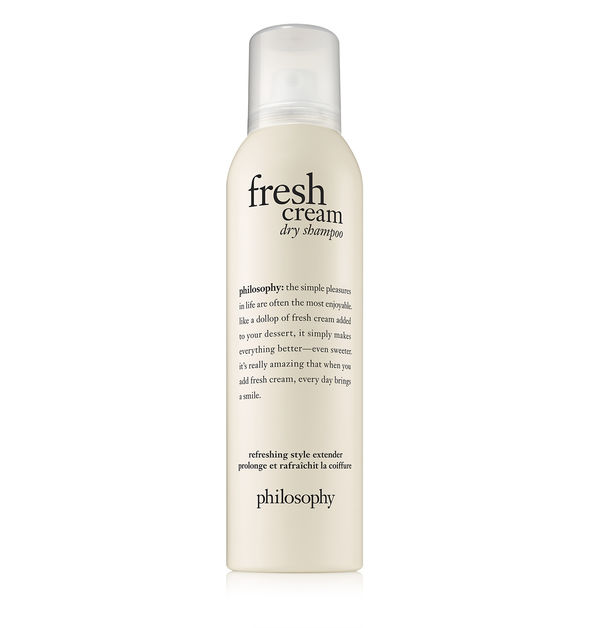 If you're looking for a dry shampoo that cleans the hair without leaving behind powdery residue, look no further. For darker-haired people, Philosophy Fresh Cream Dry Shampoo might be the product for you. But even if you don't have dark hair, the product's tropical-vanilla scent coupled with how clean it leaves your hair, makes it a win-win-win.
"It's a little pricey ($24 a bottle), but I love the Fresh Cream Dry Shampoo by Philosophy," Liz M. told us. "Love the matching perfume they have, as well! Most of all, I love that their products have inspirational messages on them."
Buy Philosophy Fresh Cream Dry Shampoo for $24 at ULTA Beauty.
4. Dove Refresh+Care Dry Shampoo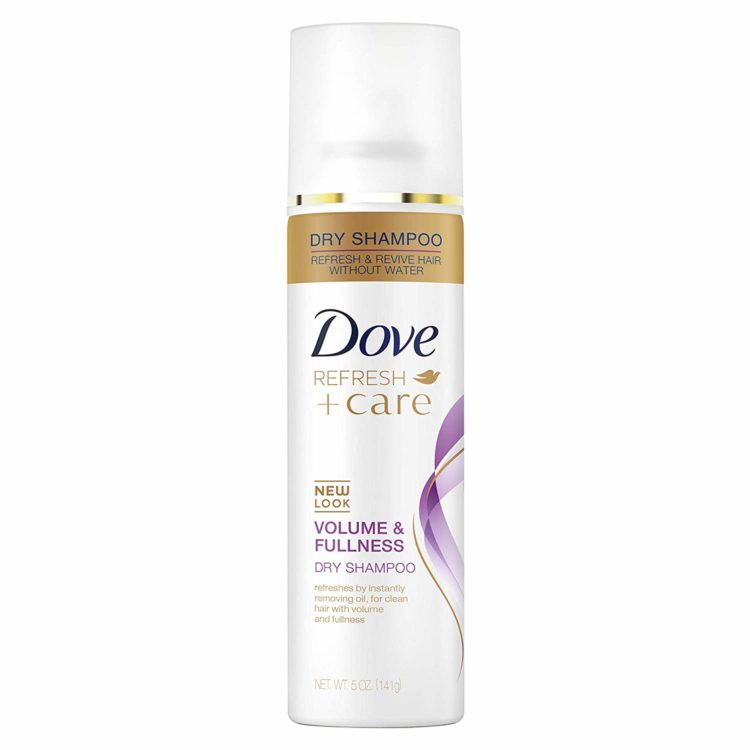 Dove Refresh+Care Dry Shampoo stays true to its claims of "refreshing" and "reviving" your hair. It comes so highly recommended by its users that it's often sold out. At a budget-friendly price, this dry shampoo is perfect for no-wash days when your hair is need of a fresh wash or a little volume but you need to skip the shower. It's also great for hair types that are curly and prone to tangling.
"I use Dove Rest Care, or something like that, it helps for tangley, curly, oily hair," Crystal G. told us.
Savannah R. said, "I have two favorites currently at the moment. Dove Refresh + Care Dry Shampoo in the scent fresh coconut! It is the best scent ever! [And] Hask Dry Shampoo in the scent charcoal and citrus…"
"Dove has a decent dry shampoo. But honestly, there are days when even that is too much effort," Nicole F. admitted.
Buy Dove Refresh+Care Dry Shampoo for $5 at Walmart.
5. We Recommend: Shea Moisture Peace Rose Nourish and Silken Dry Shampoo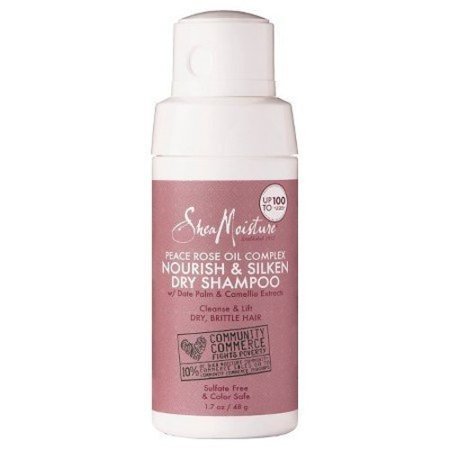 For those of us with hair on the thicker or curlier side, dry shampoos might not seem at all like a purchase that applies to us. However, Shea Moisture is out to change that. It's targeted to dry and brittle hair, but can be used by most hair types for a cleansing, lifting effect in-between washes. Other pluses for the product? A little bit goes a long way, it doesn't leave behind white residue, and it's natural and free of harmful ingredients.
Buy Shea Moisture Peace Rose Nourish and Silken Dry Shampoo for $12 on Amazon.
6. Lush Cosmetics No Drought Dry Shampoo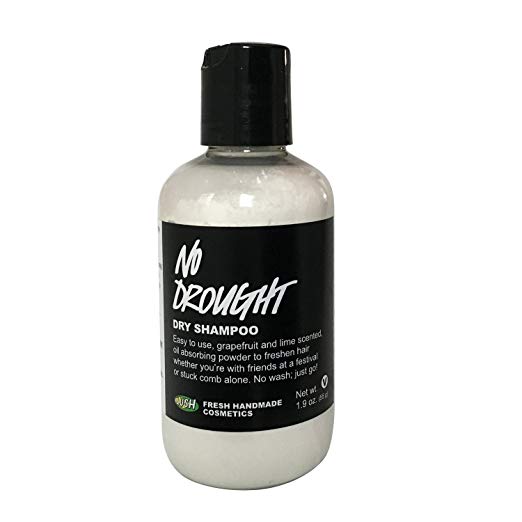 A dry shampoo is a dry shampoo does and with Lush Cosmetics' No Drought Dry Shampoo, you get all the perks of a dry shampoo with fewer chemicals. No Drought Dry Shampoo relies on grapefruit, lemon and lime oils to create the shampoo's scent. Unlike most dry shampoos on this list, it is a powder, which allows for more absorption of excess oils and grease. Despite being a powder, once brushed in, it blends in most hair colors and textures.
"Lush Dry Shampoo Powder. Brush it in, and it has a nice, fresh grapefruit/lime smell, " Amy W. shared. "Perfect for dealing with greasy hair on the days I just wanted to crawl back under the covers."
"The Lush one is a little messy but avoids the spray can and limits chemicals," Nikkita C. added.
"Lush has an amazing one," Miranda B. said. "It's expensive but it's the only one that doesn't make me itch! (Yay for chemical and dye allergies!)"
Buy Lush Cosmetics No Drought Dry Shampoo for $20 on Amazon.
7. Not Your Mother's Dry Shampoo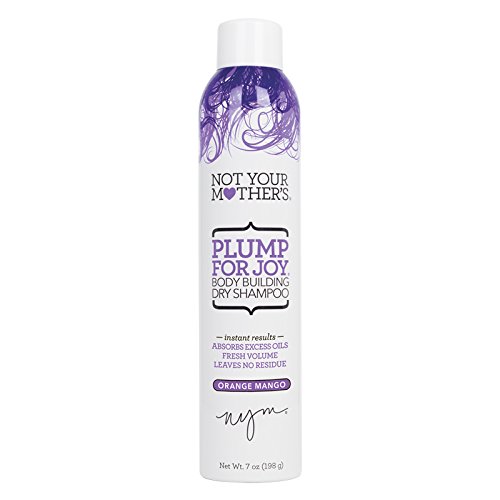 Another highly-recommended favorite from the community, Not Your Mother's Dry Shampoo is a "body building" dry shampoo and at around $4 a pop, there's no wonder why this product's so beloved. It provides refreshed hair, a clean scalp and body for days by lifting oily strands. In doing so, they redefine dry shampoo we've experienced in previous generations.
"Not your Mother's Dry Shampoo!" Natalie V. exclaimed, "I've always hated dry shampoo because they always seem to leave residue in my hair and make my hair feel super gross, but not that brand. It also gives you volume and makes your hair look good even though you didn't wash it."
"Usually on my bad days, I use the Not Your Mother's Dry Shampoo. Then a leave-in conditioner…" Molly S. explained. "[I] wrap my Turbie Twist on my head [and] spray myself with some perfume — it seems to be a good pick-me-up on those down days!"
Buy Not Your Mother's Dry Shampoo for $4 on Amazon.
8. Living Proof Perfect Hair Day Dry Shampoo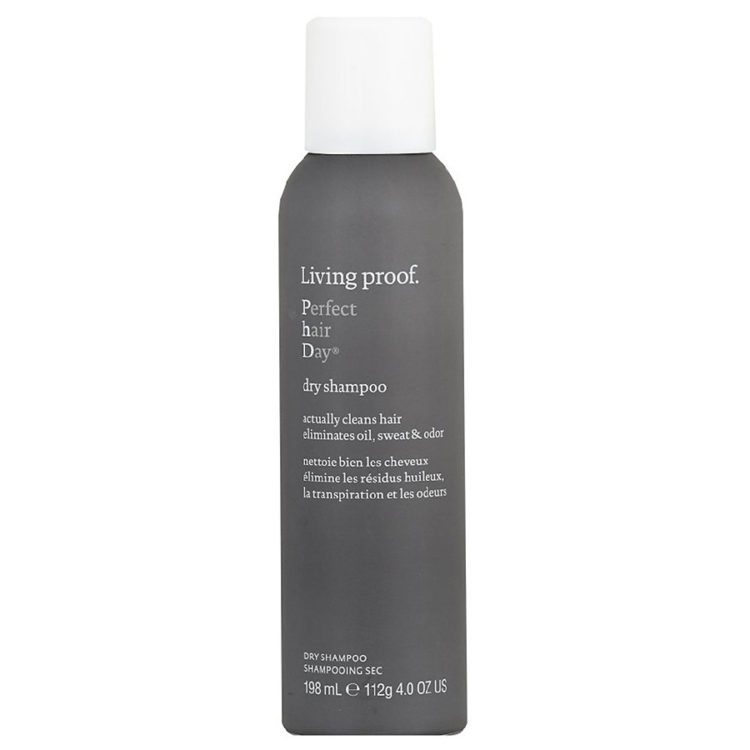 This dry shampoo spray is actually a fast-absorbing powder that soaks up any oil or grease on the scalp upon application. Less is more with Living Proof, and as most of its users would say, the product lives up to its name and differs from a lot of dry shampoo products out on the market. No residue, no crunch — just a voluminous lift and an undeniably fresh scent.
"It actually cleans the scalp [and] doesn't just blow powder into the roots," Julie C. explained.
Buy Living Proof Perfect Hair Day Dry Shampoo for $24 at Sephora.
9. AVEDA Shampure Dry Shampoo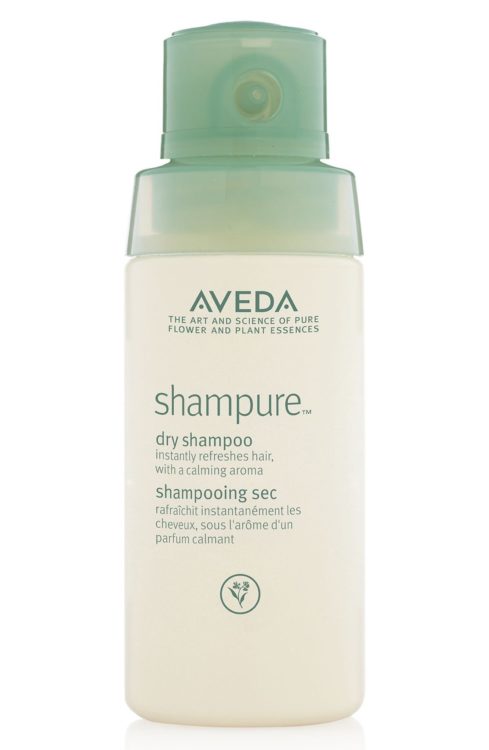 Recommended for its subtle aroma, AVEDA Shampure Dry Shampoo is a mostly natural non-aerosol powder mist. For people who might like dry shampoos that are pleasing to the senses without being too overpowering, this plant and flower derived option is surprisingly light while managing to soak up an excess of oils than most aerosols on the market.
"It is a powder and doesn't have a strong smell/fragrance," Courtney S. said about her choice. "I can't do many scents, especially synthetic, due to allergies and asthma."
Buy AVEDA Shampure Dry Shampoo for $31 on AVEDA.
10. KLORANE Dry Shampoo with Oat Milk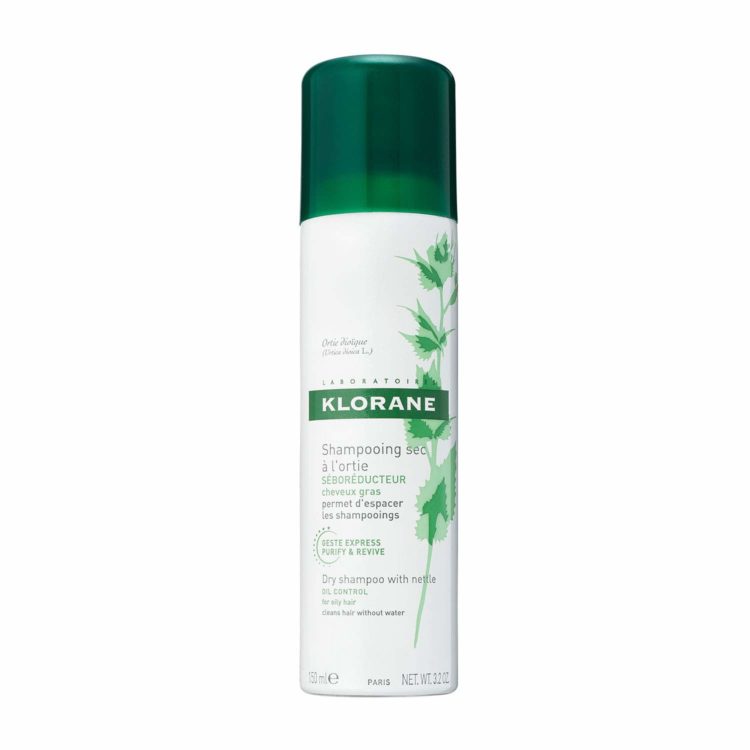 KLORANE Dry Shampoo with Oat Milk is a plant-based dry shampoo. For people who have used dry shampoo in the past but experienced issues with an itchy or irritated scalp, this is the option for you. Its key ingredient of oat milk helps shield and soothe your hair and scalp, while the dry shampoo itself works to remove oil and grease.
"I adore KLORANE Dry Shampoo! [It's] perfect for in-between showers or even just a pick-me-up body enhancer," Melissa K. told us. "I've relied on it many times when I had to leave home."
Buy KLORANE Dry Shampoo with Oil Milk for $20 on KLORANE.
11. We Recommend: EVO Water Killer Dry Shampoo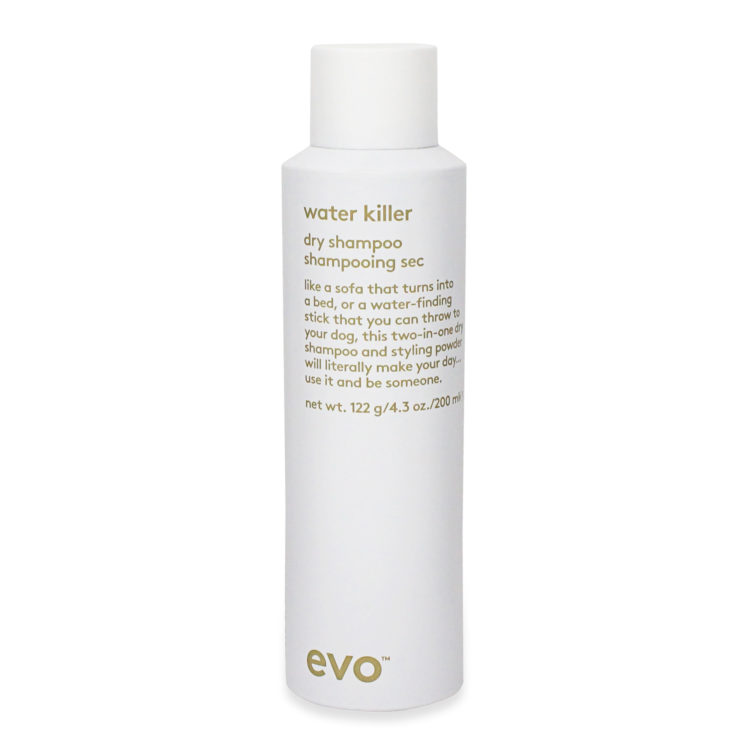 The EVO Water Killer Dry Shampoo is another staff pick recommendation from one natural-haired woman to another. Although this product works for all hair types, I'd be remiss if I didn't emphasize "ALL." Whether you have straight hair, fine hair, curly hair or more coarse, kinky natural hair — EVO Water Killer eliminates oils and revitalizes any hair type, providing you with both lift and bounce.
Buy EVO Water Killer Dry Shampoo for $20 on EVO Hair.
Have a dry shampoo you love? Let us know in the comments below. 
Originally published: March 4, 2019