The Unexpected Gift That Helped Me Cope With Depression
---
Mental health and wellness are easily ignored because when there is a problem, our minds may not know how to react. When something is wrong, we often don't know what we need or how to come out of the situation. We ask ourselves, "Do I need to change the course of my life? Do I need to consult a doctor? What's wrong with me?" A myriad of thoughts spiral throughout our minds.
Sometimes, a gift comes to you at just the right time to stop those spiraling thoughts.
One such gift was given to me by my husband: a coloring book meant for adults. A collection of intricate and beautifully outlined pictures depicting wildlife such as peacocks, zebras, forest life, flora and vegetation with grasshoppers and other birds. The book came with a set of colorful glitter pens and colored pencils, too.
At first, I thought it was childish to keep such a book. But one weekend, I decided to start coloring the first page. The outlines and designs were so intricate that I had to give a lot of attention and time to the picture. I had to use my creativity while choosing the colors of the foreground, the background, the variety of leaves, flowers, the wings of the birds, the claws of a hawk, the tail of a monkey and so on. I spent almost four hours finishing a single page and the finished product was a slice of beauty.
The satisfaction I got from coloring and adding life to a black and white page was unexplainable. Since then, I have invested many weekends, time at airport lounges and days on a hospital bed coloring in that book. So much so that the book became my friend.
So, how did this coloring book help my mental health? At a time when I was in a depressed state of mind, the book became a friend I could spend endless time with. I could interact with it through colors. It gave my mind a much-needed break from the incessant, unanswered questions flowing through my mind. It helped me focus on something other than the mundanity of my life. By bringing out the creativity in me, my mood and concentration improved drastically; I could think clearer. It was so therapeutic that I became something I looked forward to doing.
The book filled an empty space within me which had been stuffed with depressing thoughts for so long before. I spend a lot of time reading, so books have always been a companion. But this book is a special friend; it occupies my time in a very creative manner. It brings a sense of calm and patience to me that has helped me cope with depression.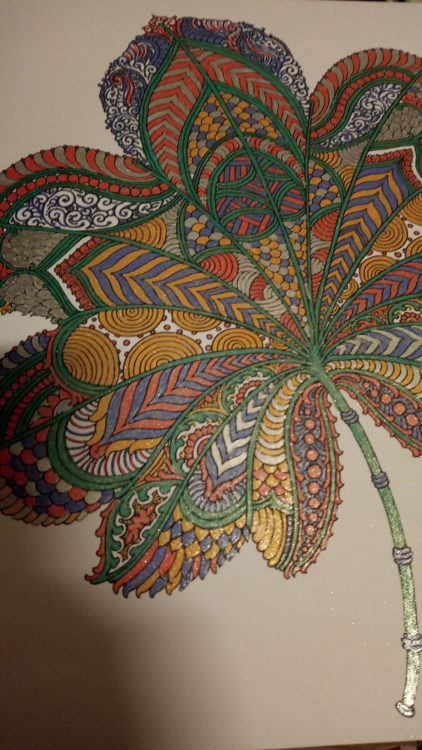 Unsplash via Prasanna Kumar
Originally published: October 9, 2018