16 Songs That Have Helped People Through Depression
---
Facing the world each morning can be difficult when you live with a mental illness. Depression, specifically, can make everyday tasks seem daunting. Getting out of bed and out the door can be a major accomplishment. And although music can't cure depression (we wish), it's scientifically proven to reduce stress and even depressive symptoms.
So, we asked our readers what songs and lyrics have helped them through depression. If you need an extra boost today, hopefully some of these can help.
1. "Fight Song" by Rachel Platten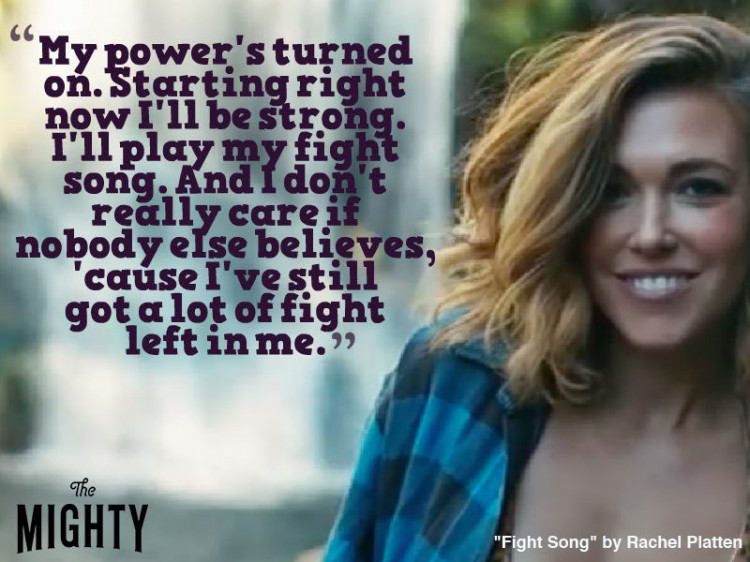 "My power's turned on. Starting right now I'll be strong. I'll play my fight song. And I don't really care if nobody else believes, 'cause I've still got a lot of fight left in me."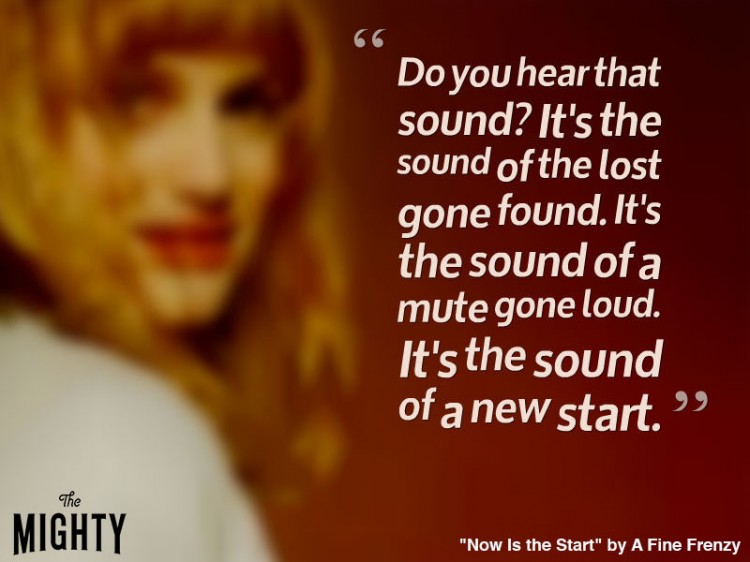 "Do you hear that sound? It's the sound of the lost gone found. It's the sound of a mute gone loud. It's the sound of a new start."
3. "I Choose" by India Arie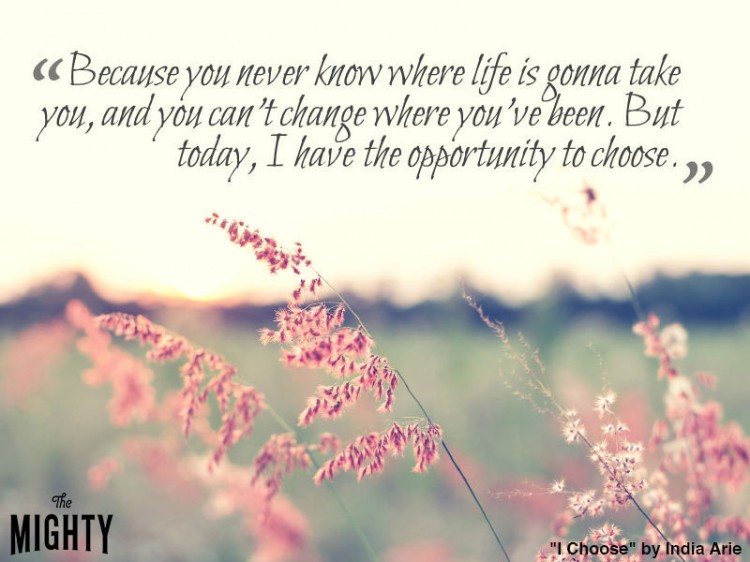 "Because you never know where life is gonna take you, and you can't change where you've been. But today, I have the opportunity to choose."
4. "Swim" by Jack's Mannequin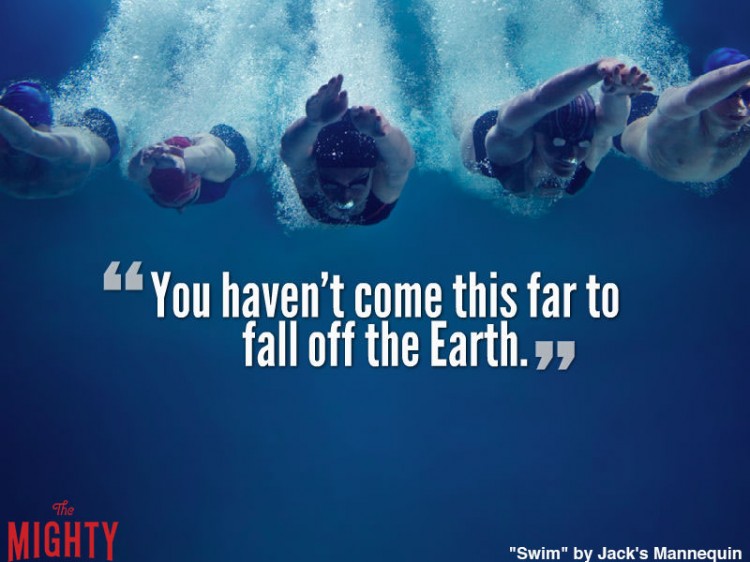 "You haven't come this far to fall off the Earth."
5. "Let It Go" from "Frozen"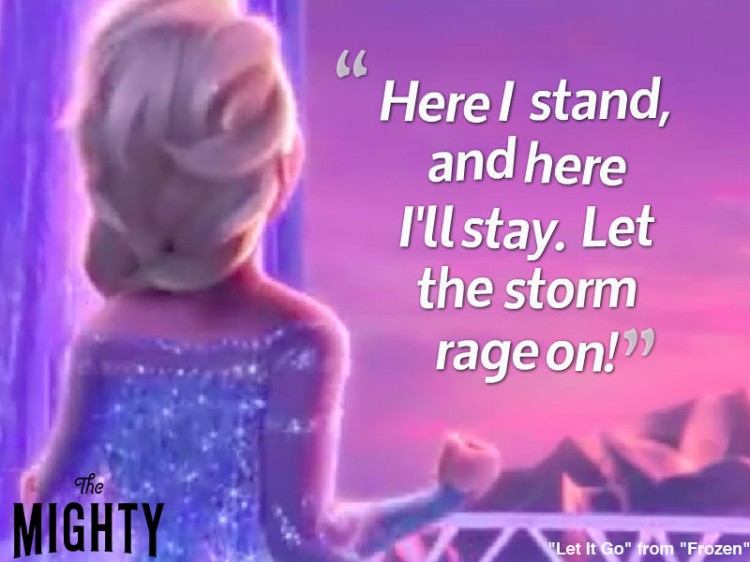 "Here I stand, and here I'll stay. Let the storm rage on!"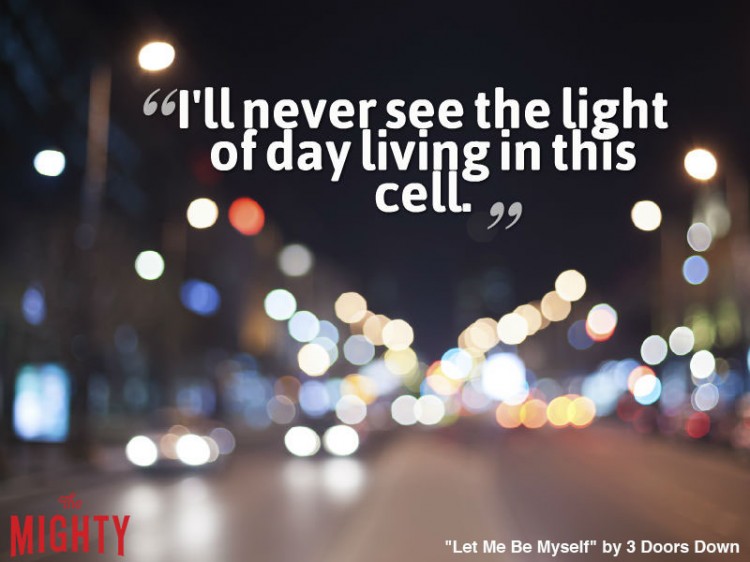 "I'll never see the light of day living in this cell." 
7. "Firework" by Katy Perry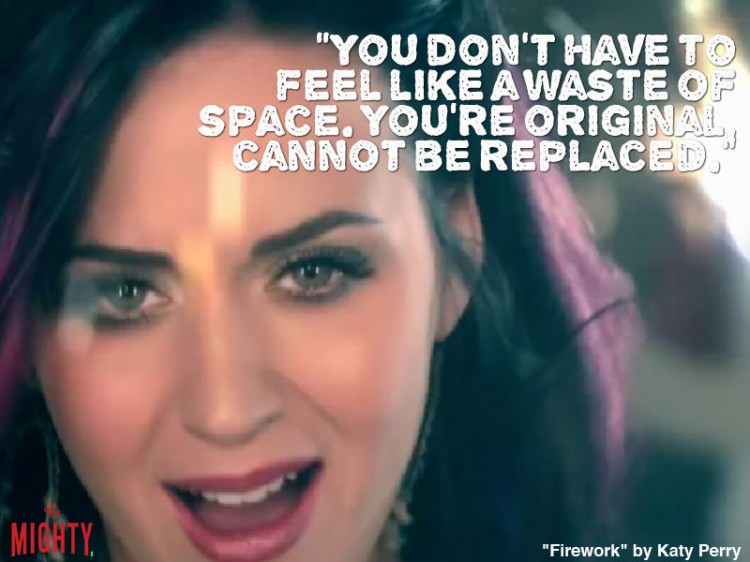 "You don't have to feel like a waste of space. You're original, cannot be replaced."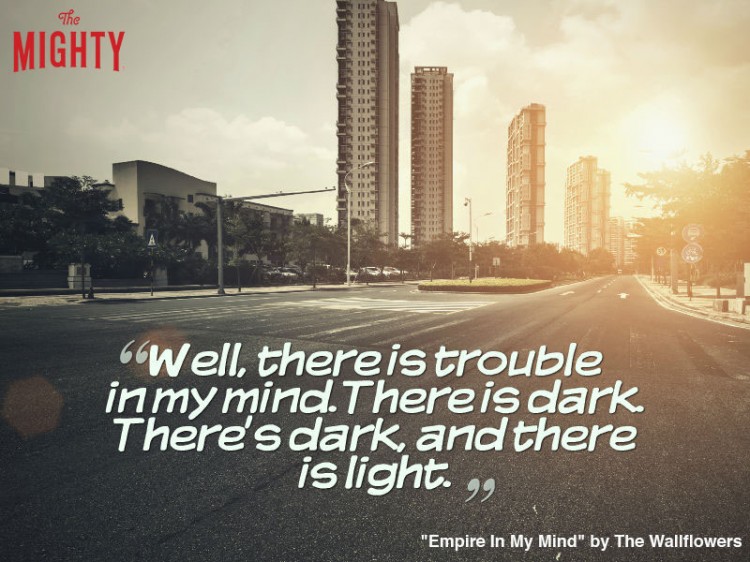 "Well, there is trouble in my mind. There is dark. There's dark, and there is light."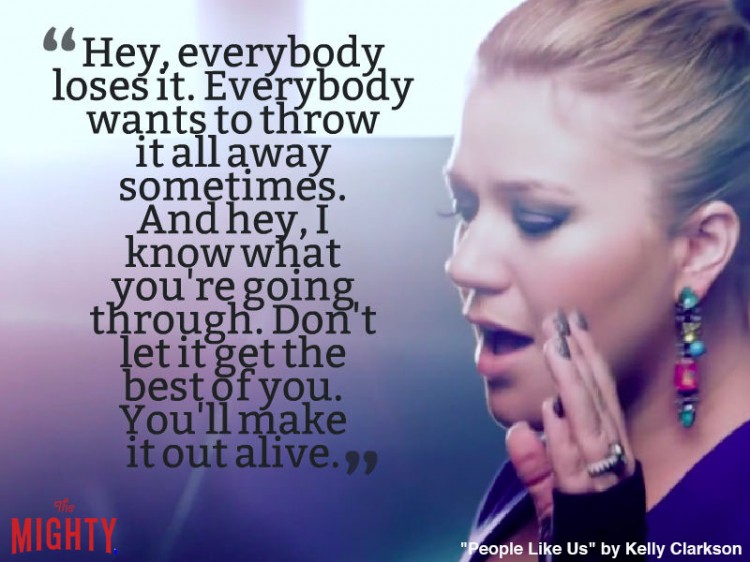 "Hey, everybody loses it. Everybody wants to throw it all away sometimes. And hey, I know what you're going through. Don't let it get the best of you. You'll make it out alive." 
10. "Collide" by Howie Day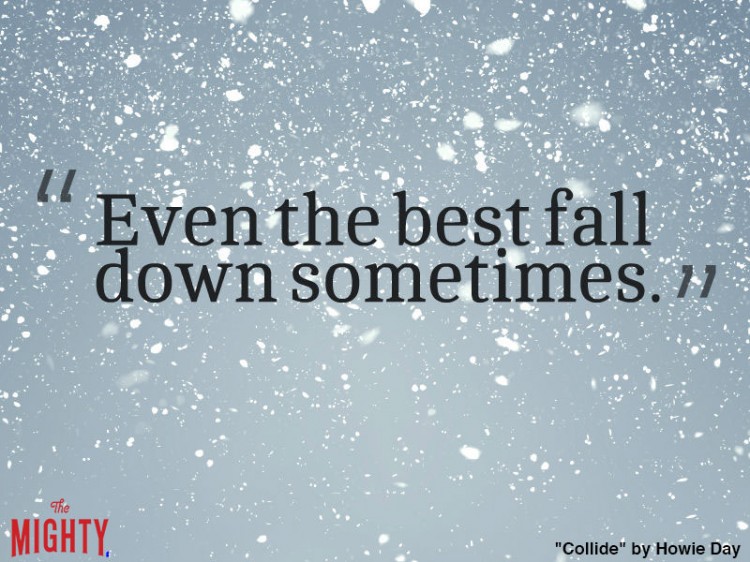 "Even the best fall down sometimes."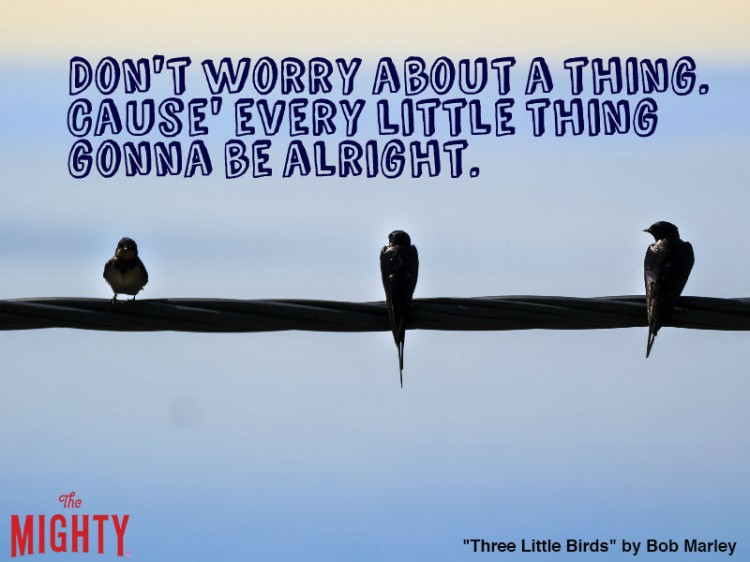 "Don't worry about a thing. Cause' every little thing gonna be alright."

12. "Alive" by Sia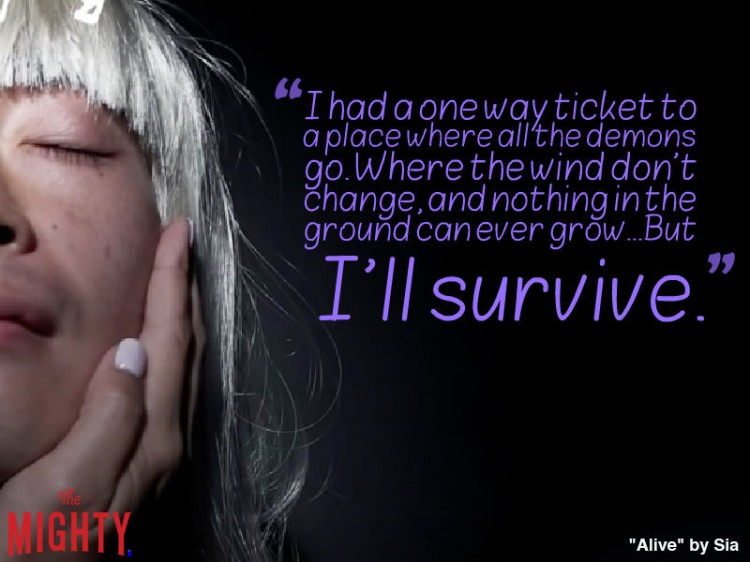 "I had a one way ticket to a place where all the demons go. Where the wind don't change, and nothing in the ground can ever grow…But I'll survive."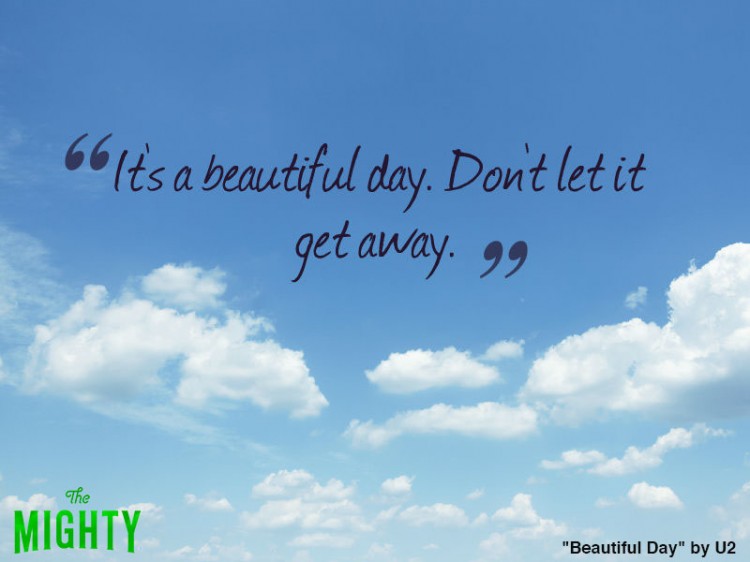 "It's a beautiful day. Don't let it get away."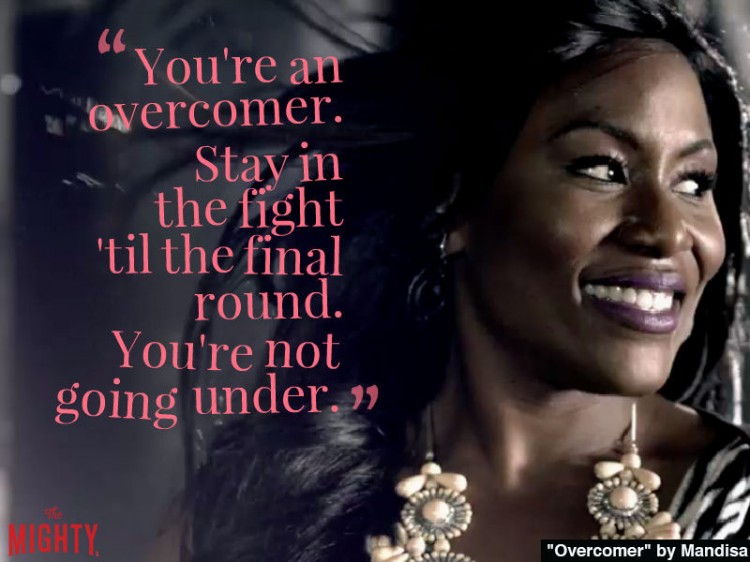 "You're an overcomer. Stay in the fight 'til the final round. You're not going under."
15. "I Won't Back Down" by Tom Petty and the Heartbreakers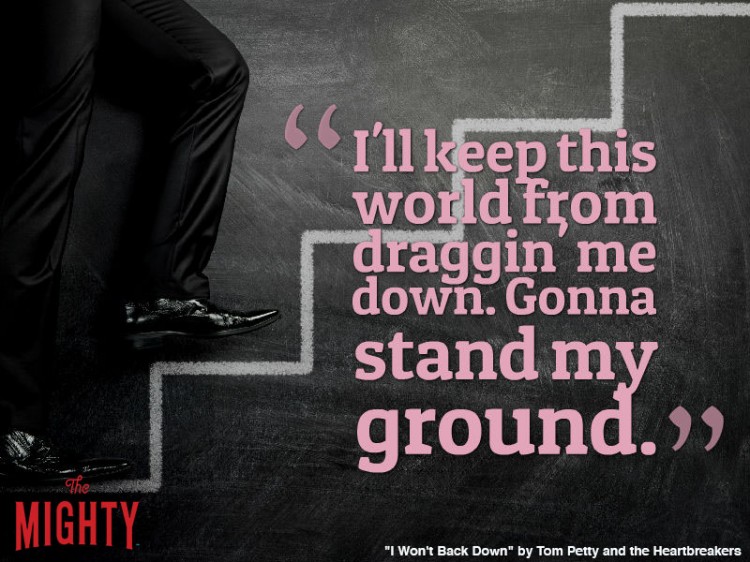 "I'll keep this world from draggin' me down. Gonna stand my ground." 
16. "Breathe" by Alexi Murdoch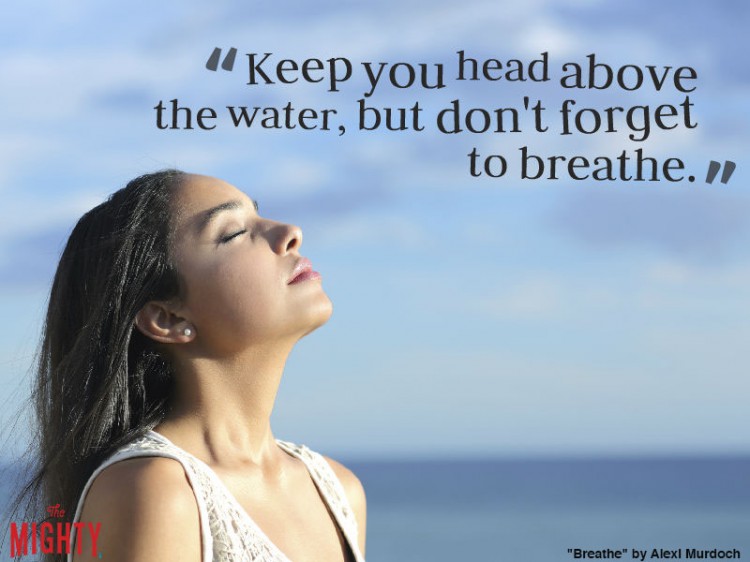 "Keep you head above the water, but don't forget to breathe." 
Check out our Spotify playlist with songs chosen by our readers. What songs would you add?
Originally published: October 23, 2015