Drawing the Monsters That Sleep Inside of Me
---
As a kid, I grew up dealing with anxiety, depression, chronic pain, an eating disorder and issues with gender identity and sexual orientation. How did I get through it? Monsters.
When it first started, the monsters I created were a direct reflection of the pain I was in. I painted skulls, skeletons and monsters with twisted bodies and X's for eyes. The monsters were the embodiment of all the pain I was holding in, and I drew them everywhere trying to get them out.
Over the years, some of the pain subsided and some of it was channeled into other avenues. My art shifted for a while and focused on San Francisco city life and a new-found pride in being queer. It was pretty. It was unique. It was still "me," but it never felt right. Then, when the monsters completely stopped coming, so did my inspiration.
Years went by without making much of anything I was proud of. I blamed it on work, stress and medication. I used to worry that medication would change who I was, and I was sure that it had happened.
Then, one day a little less than a year ago, I decided to redraw a monster I used to scribble on walls, clothing, skin and paper. It was a beat up, bad ass, punk flower with thorns. All of a sudden it was like the floodgates opened, and I was swimming in a sea of inspiration.
I was rusty at first and each illustration took a lot longer than I wanted it to, but I stuck with it. For the first time in years, my refrigerator door was covered in illustrations, and soon the walls were too. It's like the monsters were sleeping inside of me, and once I woke them up, they were here to stay.
Now, I can't stop creating them. Whether it's an illustration, a painting or a sculpture, there's bound to be a monster in it. My love for skulls has resurfaced, and I use them as inspiration every day. After all these years, I still find inspiration and release in the subjects that tend to scare people away: death, decay and darkness. My love for bright colors typically shines through, as does my quirky sense of humor. Skulls with goggles, glasses or monocles and sculptures like Axolotl Man and Robot Rat line the walls of my room.
Some of the creatures are dreamt up completely and some of them are based off of real life animals like the star-nosed mole or the blob fish. If there's one thing I've learned, it's that I don't just make these monsters. They make me. I wouldn't be myself without them, and I wouldn't have it any other way.
So here's my message to all the kids out there who struggle with mental health issues, identity issues or kids who just hurt: Turn your pain into monsters, and never stop creating.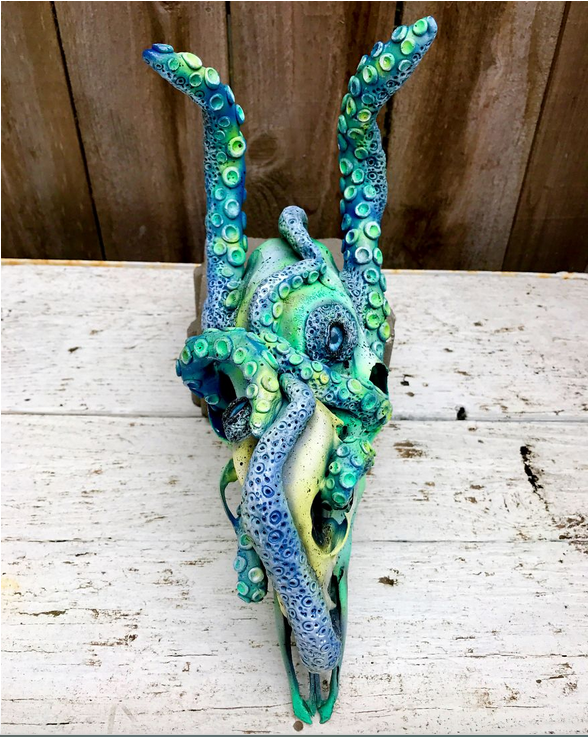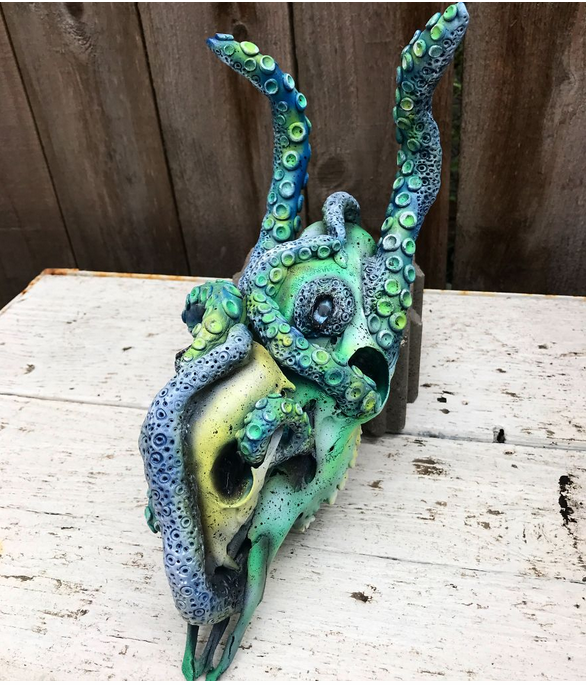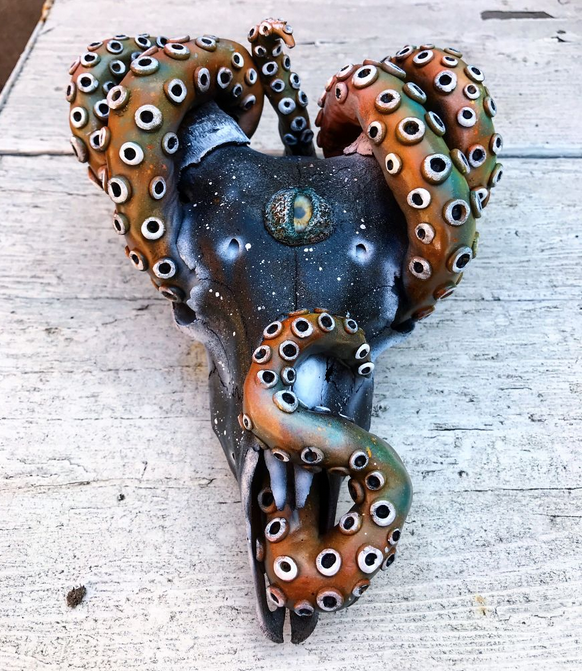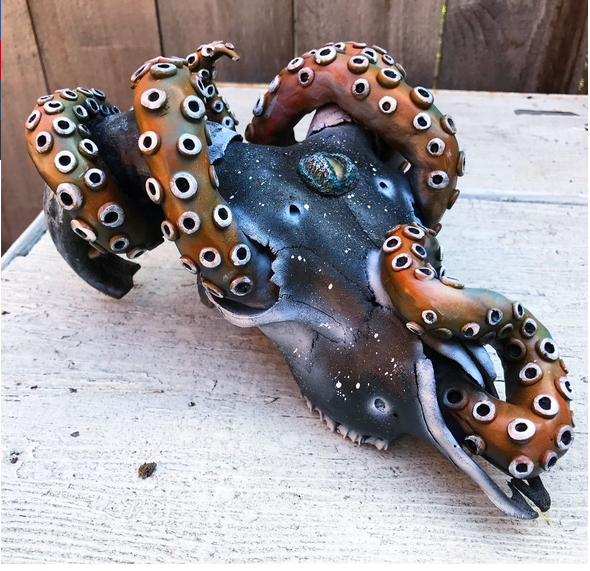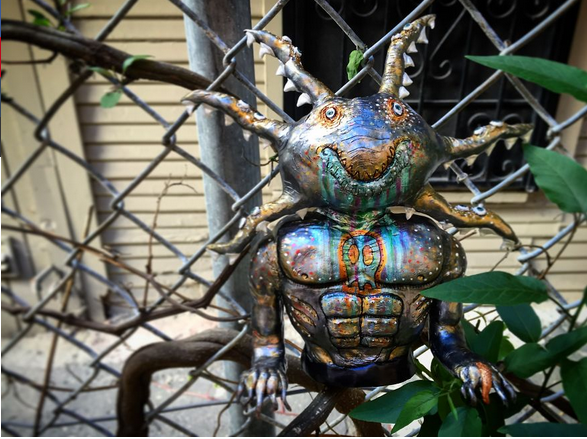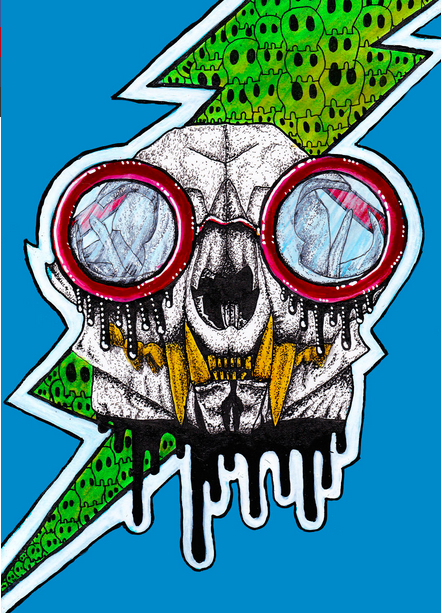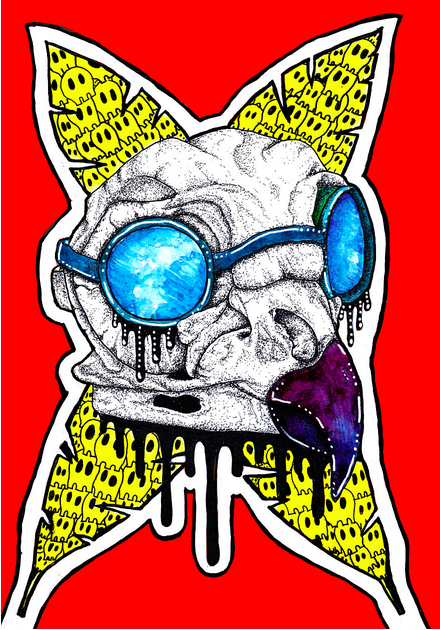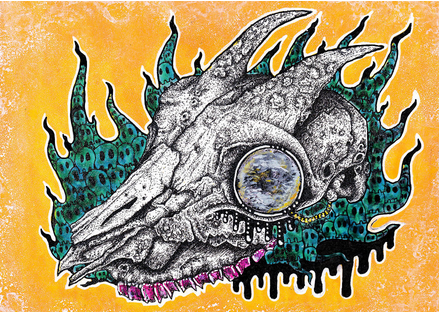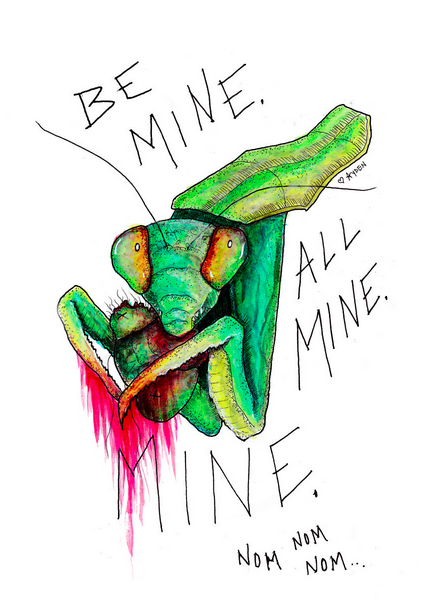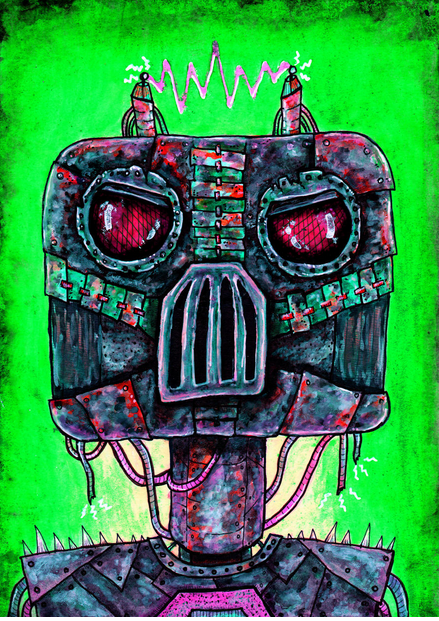 This post was originally published on Bored Panda.
We want to hear your story. Become a Mighty contributor here.
Image via Thinkstock.
Originally published: October 24, 2016