16 Frozen Meals People With Depression Recommend for Hard Mental Health Days
---
When you're experiencing depression, it can be difficult to motivate yourself to do the simple stuff. Things like doing laundry, showering or getting out of bed may feel like Herculean feats when you're struggling.
For many folks, eating is another one of those tasks that might feel next to impossible while depressed. But according to WebMD, not eating can increase irritability and sensitivity, which can actually worsen depression. In times like these, easy, microwaveable frozen meals can often come in handy.
We wanted to put together a list of the best frozen meals to eat when you're feeling depressed, so we turned to our community to share their favorites. Did your go-to make the list? Share with us in the comments below.
Here are the frozen meals our community recommended:
Options for Meat Eaters:
1. Stouffer's Chicken Parmesan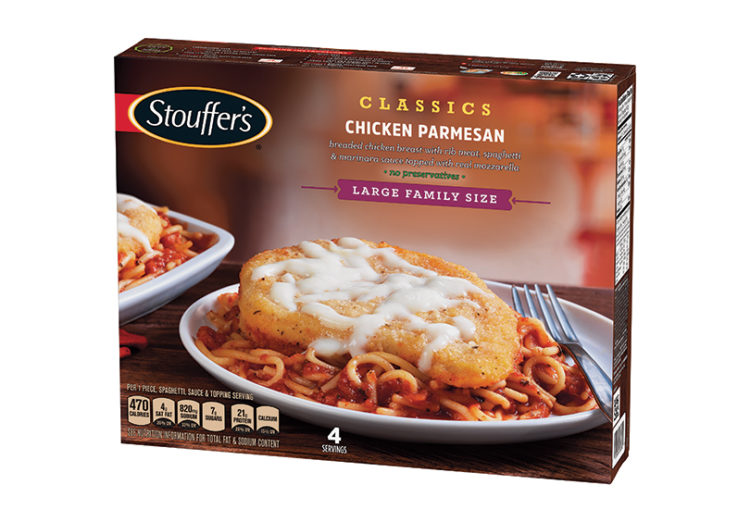 "Stouffer's chicken parmesan. Makes me feel like I ate something semi-nice without actually having to make any effort. I just buy a few when I'm grocery shopping so I know I'm stocked up." — Samantha F.
"I like to get just Stouffer's frozen meals. Minimal effort to make, put in microwave and it's ready in less than 10 mins. Really delicious too, and great to eat while watching television." — Anslee D.
2. Trader Joe's Chicken Tikka Masala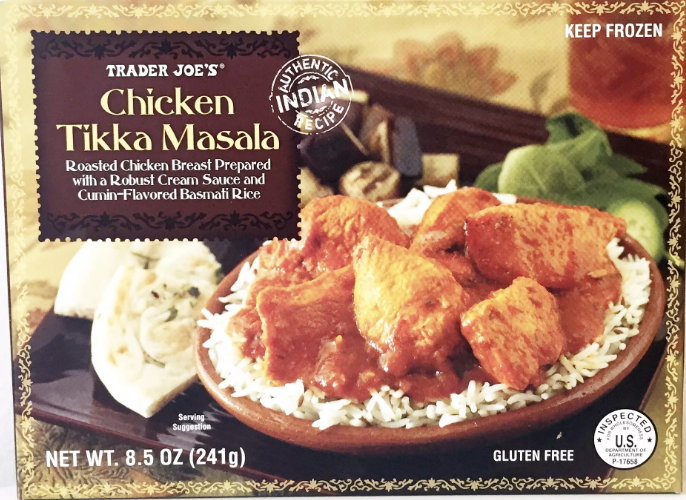 "I love Trader Joe's Chicken Tikka Masala. Nothing like a little spice to give you a boost." — Amy E.
"My favorites are Trader Joe's curries and single serve packs of rice. It's tasty and easy and feels like I'm eating real food, which goes a long way when I'm in a bad mental place." — Kai M.L.
3. Newman's Own Frozen Pizzas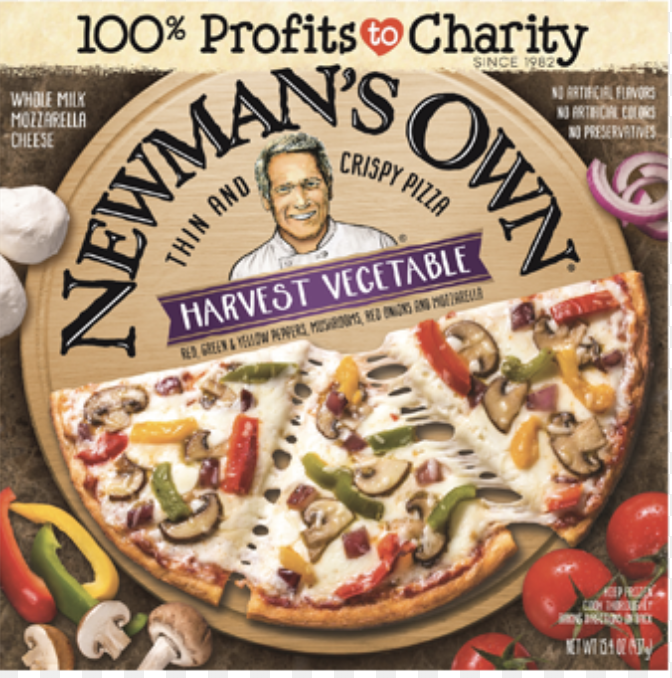 "Pizzas — specifically Newman's (like something with veggies) or Amy's (vegan options available, for your information.) I always try to keep at least one emergency pizza in the freezer at all times." — Anastasia N.
4. Banquet's Spaghetti and Meatballs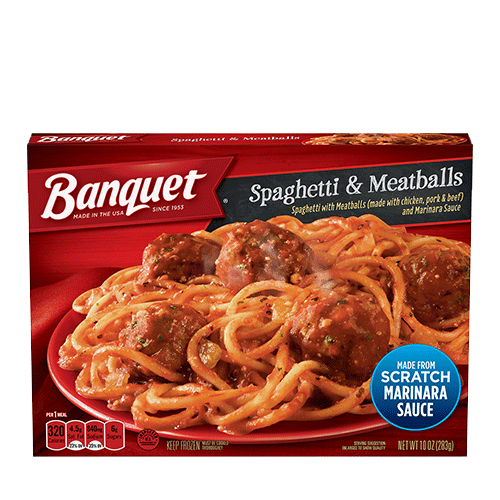 "My favorite is the Banquet spaghetti and meatballs! I've always loved it since [I was] a kid and it always brings back warm memories." — Sidney G.
5. Pepperoni Pizza Bagel Bites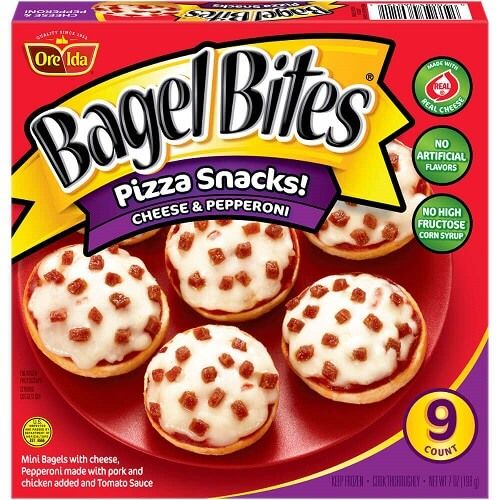 "Bagel bites. Throw 'em in the microwave for a few minutes and then chow down. They're not healthy, but at least I'm eating something. Given my history of disordered eating, it's really important for me to get something in my stomach or I can slip back into that too." — Jennifer P.
"Bagel Bites! They don't take too long to heat up and they're small enough so I don't have to use too much energy when eating them." — Elizabeth S.S.
6. El Monterey Frozen Burritos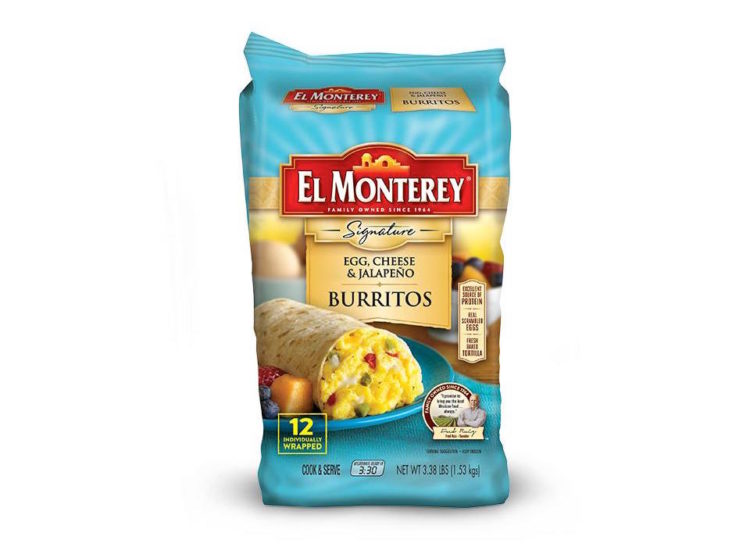 "El Monterey frozen burritos, either chicken and rice or bean and cheese. They're quick and easy with no mess when I need to push myself to get some protein." —
7. Marie Callender's Pot Pies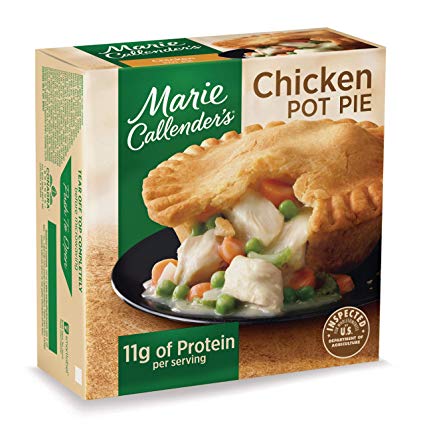 "My brother died just over 11 weeks ago and I haven't been able to cook a single meal for myself since. Marie Callendar's has been keeping me alive. The chicken pot pies are my favorite! That and Easy Mac also. And Campbell's cans of chicken noodle soup." — Rose T.
"Marie Callender beef pot pie. I loved them as a child and they are a great comfort food. It can be hard to eat at times and something like that makes it just a bit easier." — Kayla R.
8. Stouffer's Lasagna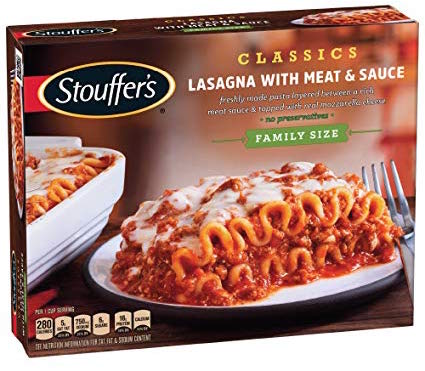 "Stouffer's lasagna, 100 percent! The mix of carbs, cheese and just the ease of popping it into the oven helps when I'm in a down swing. My fiancé even knows that I need cheese and carbs when I'm down, or chocolate (frozen-wise he'll often get me ice cream)." — Heidi W.
9. Totino's Pizza Rolls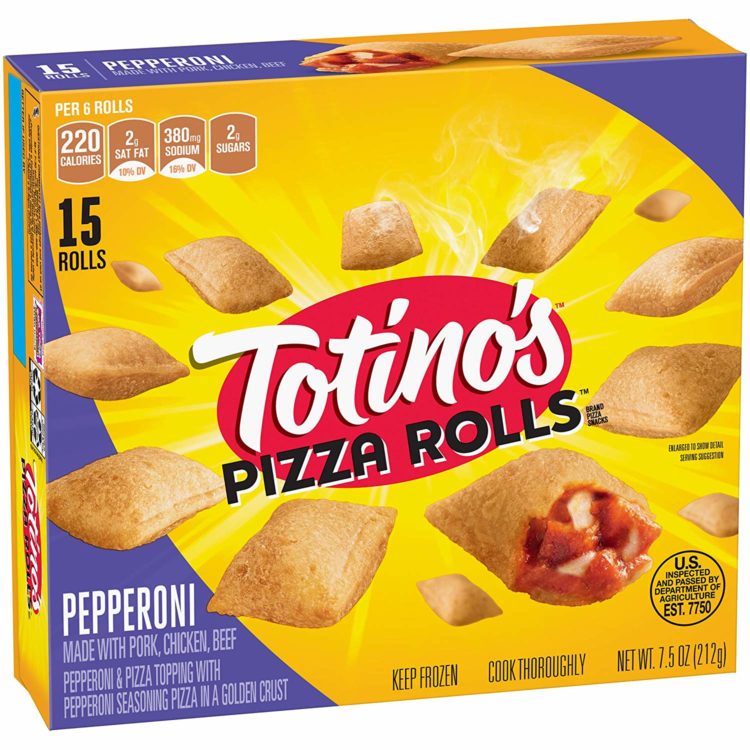 "Totino's frozen pizza rolls. It's one of the only things that still sounds appetizing when I'm depressed. I always keep them in my freezer so that when a depressive episode hits, I will still eat." — Grace D.
"Pizza rolls… made by someone else because if I'm in a depression spell, getting out of bed is a struggle." — Kimberly R.L.
Vegetarian and Vegan Options:
10. Boca Chik'n Patties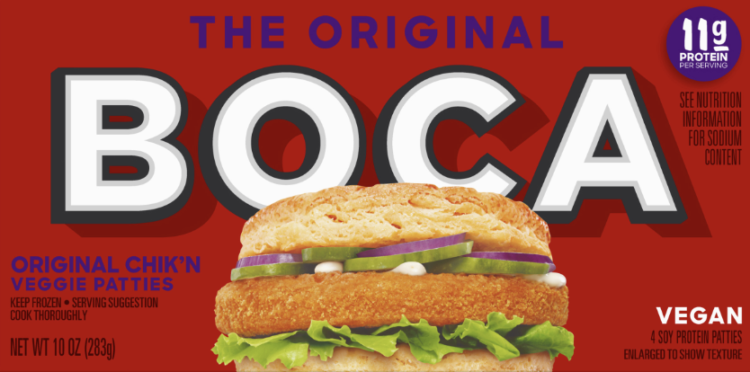 "I'm a vegetarian, so Boca chik'n patties are an easy staple with some protein. They [are] vegetarian and mostly pretty healthy." — Kara J.N.
11. Amy's Broccoli and Cheddar Bake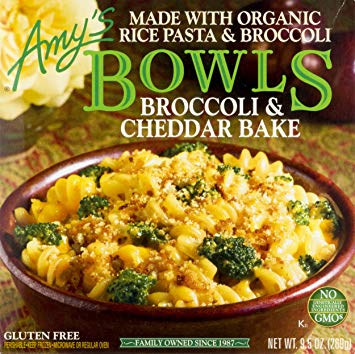 "I like the Amy's broccoli and cheese pasta! It is vegetarian and filling and most importantly, good-tasting. The warm pasta soothes my soul and broken smile." — Summer S.
"Amy's Kitchen Organics have gotten me [through] a lot of hard times. At least when I eat them, I know I'm getting my veggies and it tastes good. I love the frozen meals. I'm gluten-free due to Celiac's [disease] too, so I can eat it without worrying whether I'll be sick later." — Caroline C.
12. Birds Eye's Protein Blends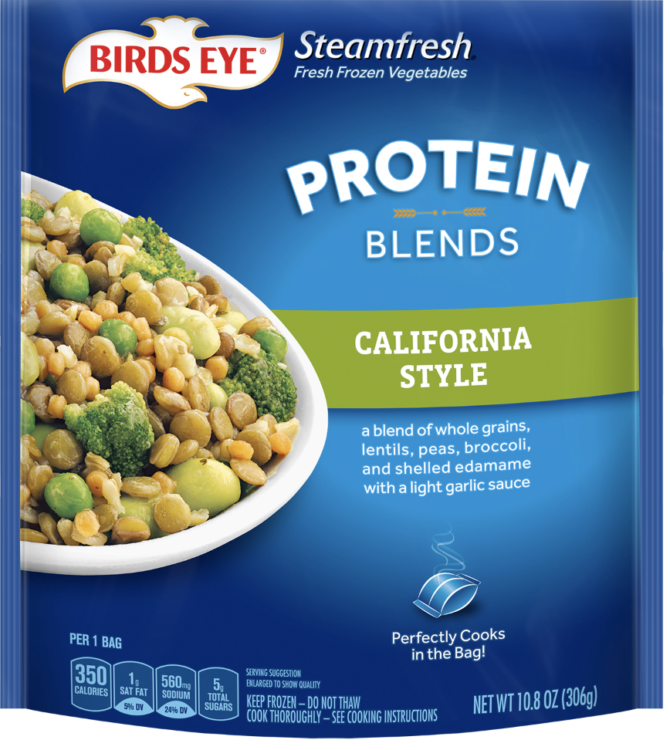 "These are really good and pretty healthy. You can nuke them for five minutes and they're ready to eat. I buy a bunch of them so I don't have to cook when I don't feel good. I also buy those bags of chopped salads that all you have to do is sprinkle whatever comes in the bag on the actual salad and boom!" — Andrea R.
13. Gardein Mandarin Orange Crispy "Chick'n"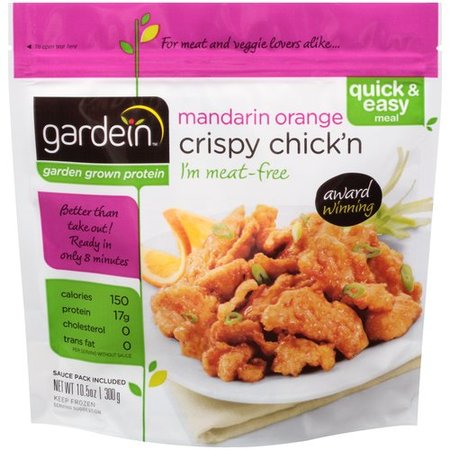 "When I'm depressed, I crave good home cooking, but often am too lethargic to make a meal. Gardein mandarin orange 'chicken' with a packet of Uncle Ben's vegetable microwave rice. It has the 'home-cooked meal' feel without a lot of effort — takes less than 10 minutes and is so good!" — Kay M.
14. Alpha Burritos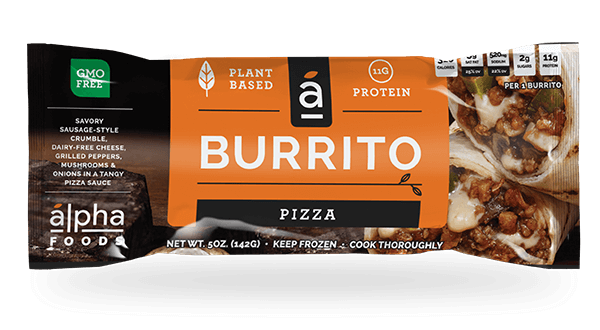 "Vegan options: Alpha Food brand frozen burritos, pot pies. Daiya pizza and burritos. Annie's vegan mac and cheese." — Destiny F.
15. Morning Star Spicy Black Bean Burgers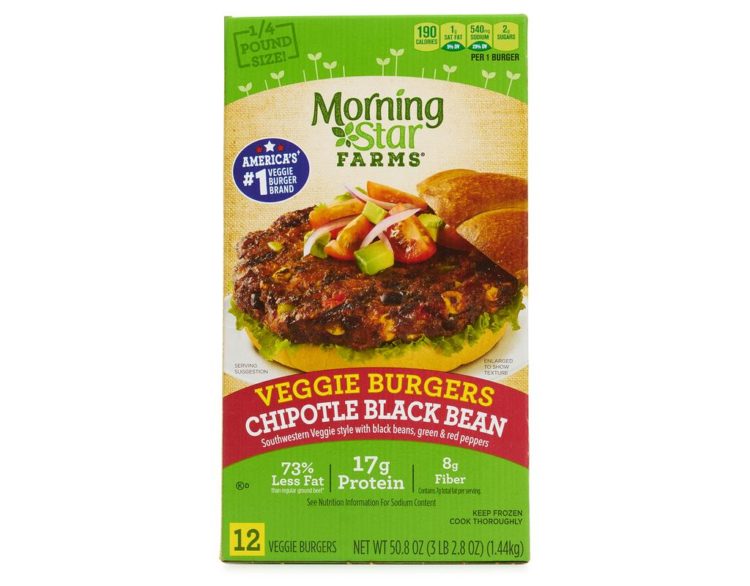 "Spicy Black Bean Burgers from Morning Star. Usually with some sort of healthier chip, like the ones from Terra. Super easy, and I at least feel vaguely healthy about it." — Elise K.
"Frozen Morningstar veggie or black bean burgers. Pop in the toaster oven, plop in a dollop of Palmetto, half an avocado. Zero effort, tastes good, not the worst you could do nutritionally." — Persona G.
16. Morning Star Chick'n Nuggets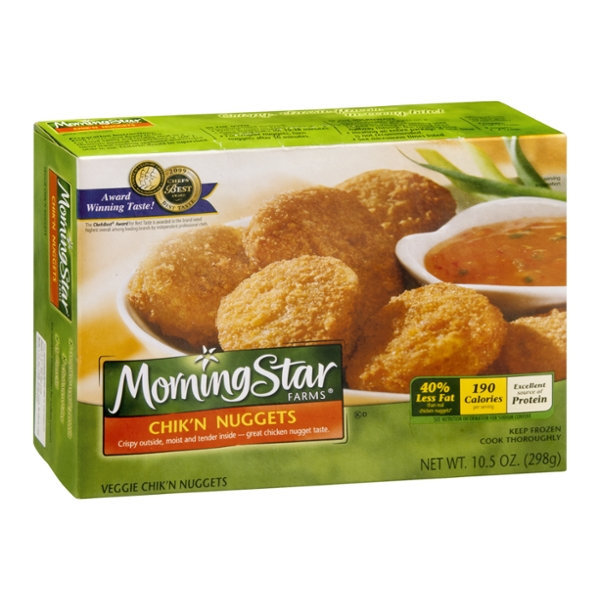 "They're vegetarian-friendly, but most meat-eaters I know enjoy them, too. Most importantly, you can throw them on a pan and shove them in the oven for 18 minutes and you have hot food that tastes good. For variety, you can use different sauces, and they also have buffalo nuggets that are cooked the same way and can be cooked with regular nuggets." — Allison B.
One of the most important things you can do while depressed is find something to eat. Not eating can wreak havoc on your body, which can often make you feel worse. Though frozen meals shouldn't replace every meal you eat, they can be a helpful stopgap in those times when you're really struggling. For more helpful tips on managing depression, check out the following pieces:
Do you have a frozen meal you go to when you're feeling depressed? Tell us in the comments.