Janelia Mould's Photo Series Captures What Depression Feels Like
---
Depression can make you feel like part of you is missing. That feeling of emptiness is the subject of Janelia Mould's photo series "A Girl Called Melancholy – A Story Of Depression."
"I tried to capture the lack of being," Mould, a self-taught photographer from South Africa, told The Mighty. "I am always looking for topics or themes to express myself through. I try to convey some sort of message through my images and was inspired by my own life-experience for this series. The images are a very subjective to my journey with depression."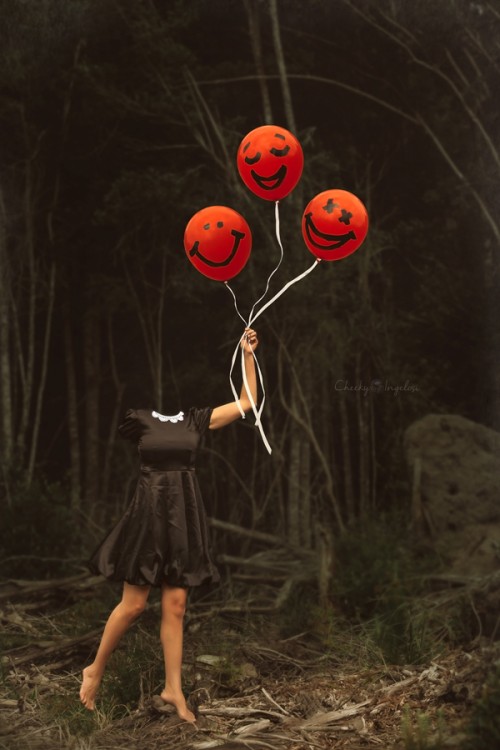 Illusions 
Each photo in the series is missing its subject's face, a purposeful exclusion Mould said helps magnify how empty and hopeless depression can make you feel.
"The character in this series has no face and sometimes has missing limbs, firstly, so that anybody that either suffers from depression or has dealt with it in some way, can identify with her." Mould said describing her series. "Secondly, its keeps the viewers' attention on the feelings often experienced through depression, like emptiness, vacantness and not recognizing oneself anymore."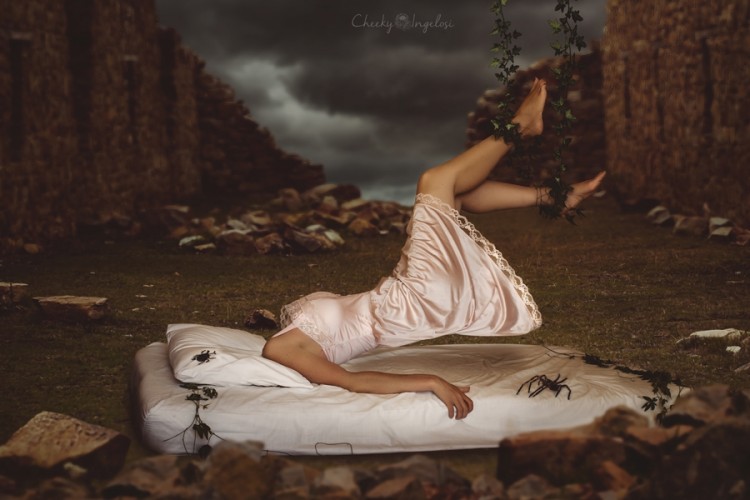 Jaded 
Mould also includes quotes from famous figures to unknown authors alongside her photos. Her photo "Barren" (shown below), features a quote from an unknown author, which poignantly complements her photo.
Some days, I feel everything at once. Other days, I feel nothing at all. I don't know what's worse ― drowning beneath the waves, or dying from the thirst.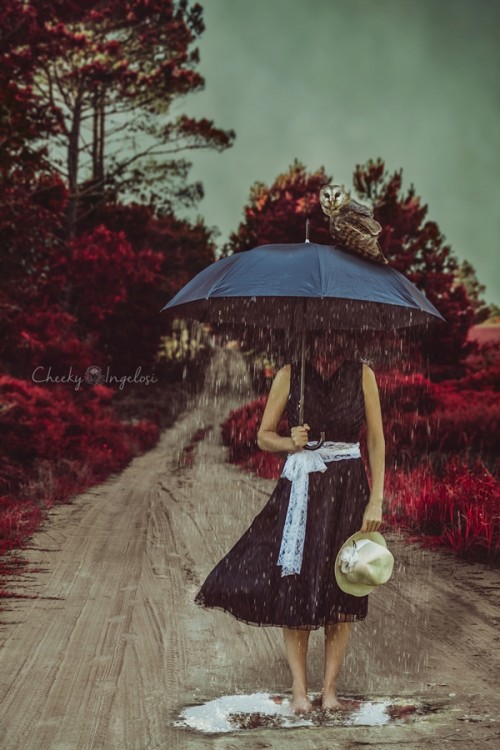 Barren 
Mould hopes her photo series will help others understand what it's like to live with depression. "If you are suffering from depression, you need understanding and patience from others, not a quick fix," she said.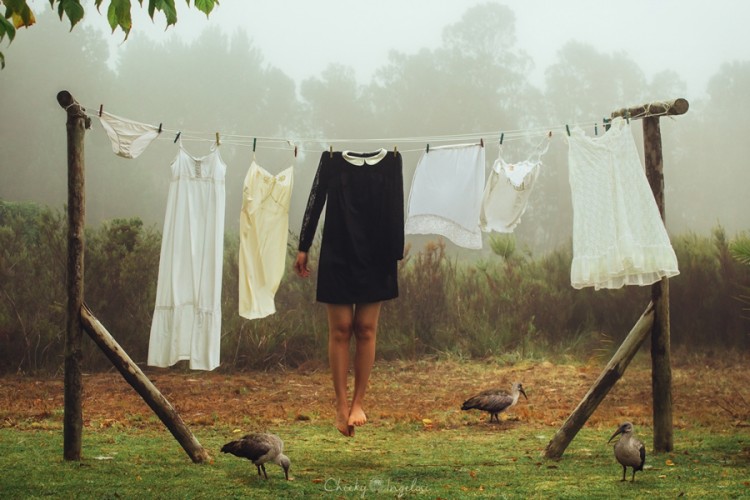 Dangling 
Her series currently contains eight photos, but Mould may add more with time. "I have not decided how many more photos I will add or when it will be finished," she said. "I guess I will take more inspiration from my journey ahead and see where the road leads me."
You can view the rest of the series below or on Mould's Facebook page and website.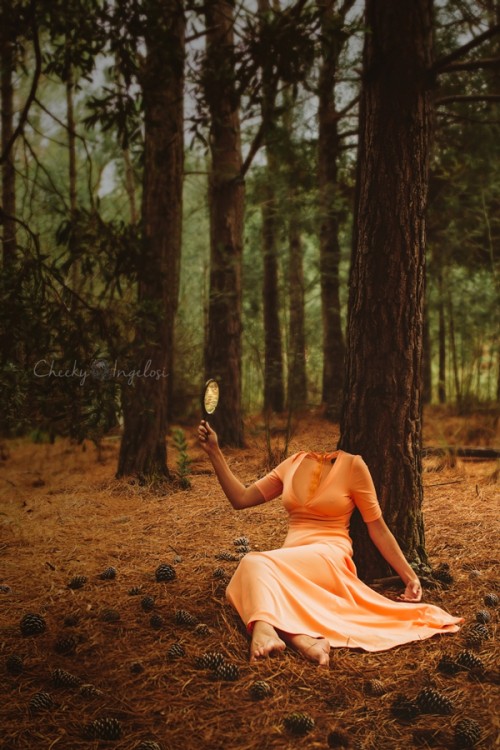 Forgotten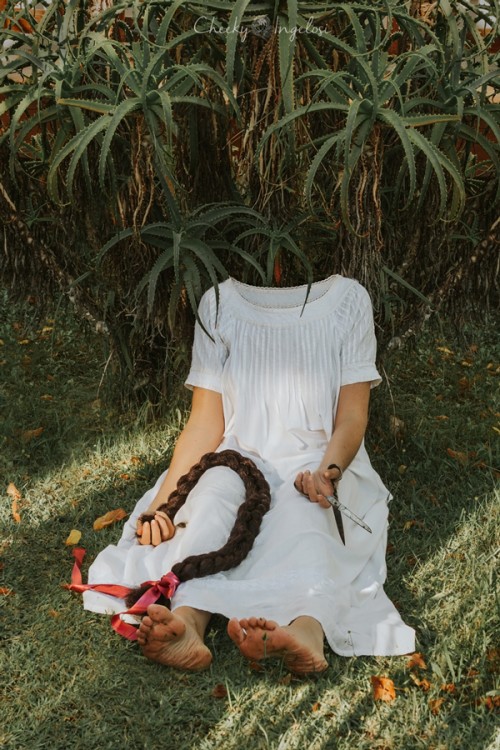 Uninhabited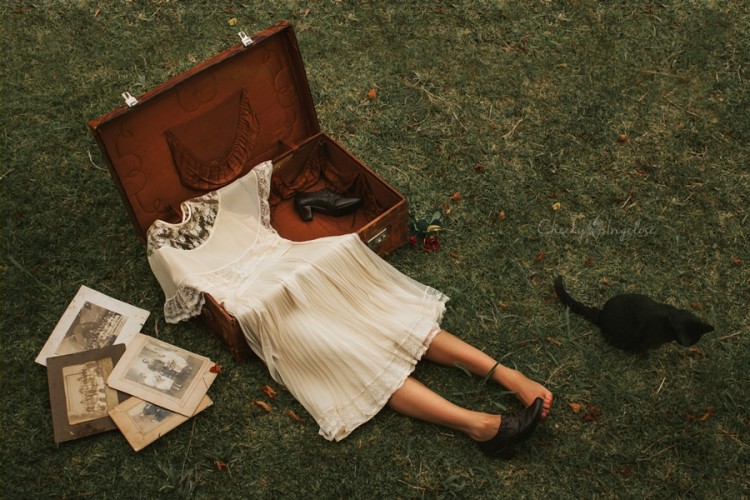 Withering Away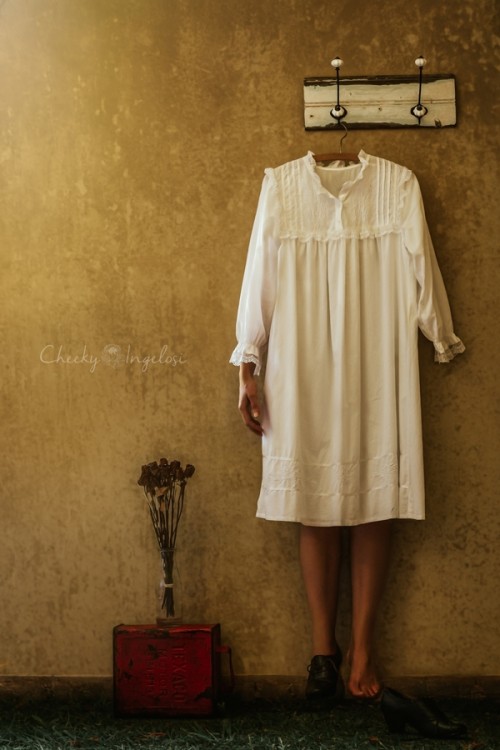 It's Complicated
Originally published: March 17, 2017