22 Things Men With Depression Wish Others Understood
---
Too many men hold on to the false belief that admitting they have a mental health problem makes them look weak. The reality is that depression has nothing to do with personal weakness. Depression is no different than other serious health problems, such as diabetes or high blood pressure. It can happen to anyone, and real strength is shown by tackling the problem head-on, building supports and working hard toward recovery.  
Fighting depression and the stigma attached to mental health issues is tough enough, but adding unrealistic expectations about "being a man" or "acting tough" only makes things worse. For many men who have overcome depression, the turning point came when they reached out to a friend, family member or healthcare professional. That's why we wanted to reach out to men and ask them what they wish others knew about living with depression. So, in honor of Men's Health Week (June 12-18th) we teamed up with The Mighty's mental health community and did just that. Check out the responses and the amazing photography from our #ReachOut campaign.
Learn more about depression in men and how to support a guy at HeadsUpGuys.org.
1. "It's so incredibly hard to allow myself to be vulnerable enough to express how I'm feeling. Men are always told not to express their feelings so generally if I'm feeling down I put on a strong facade and nobody can really tell until I snap. Sometimes my depression rears its head as anger and for that I am sorry." — James S.
2. "The image reimagines solitude not as a form of loneliness, but an opportunity to reconnect (or in this context, reach out) firstly with yourself. It can be a bit challenging during bouts of depression as the closer you think you are to that self, the further away you feel at the same time — but it's the process in-between that is crucial. Becoming familiar and valuing self. Knowing you are worthy and deserving of love and support from others." — Tsoku Maela, Visual Artist, Johannesburg/Cape Town, South Africa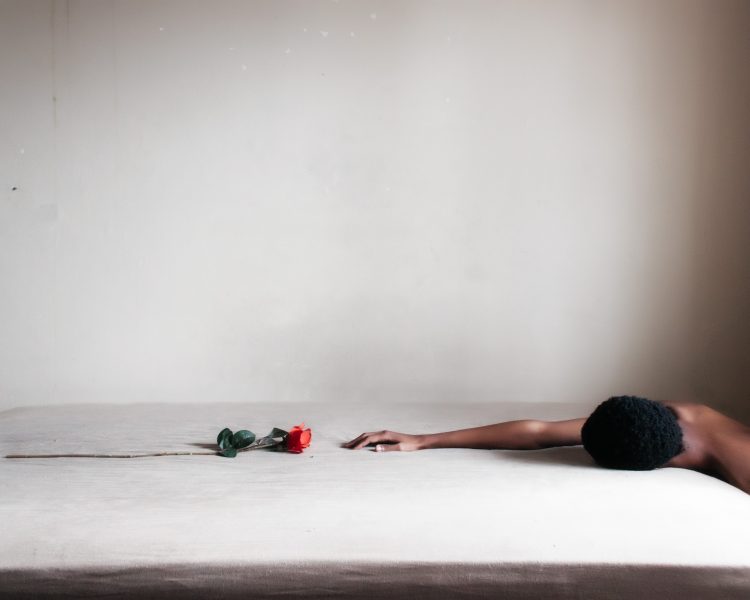 3. "I wish people understood that I don't want to be this way. I can't turn it off like a light switch. It's not a choice I am this way. Sharing that I am depressed doesn't make me weaker nor does asking for help." — Bryan H.
4. "One day I was sitting in my house thinking, 'I wonder what is happening in the box next door?' Literally I sat 10 feet from my closest neighbors, yet I was all alone. I wondered if my time spent here, whether in person or online, was even making a dent in the world. After traveling to Indiana, for a photography meet up, and meeting 30 people I had never known in person before, it became very clear that even in the darkest of times, I can and do reach others, and it is always possible to make that even more of a reality." — Rob Woodcox, surreal portrait and fine art photographer, Portland, Oregon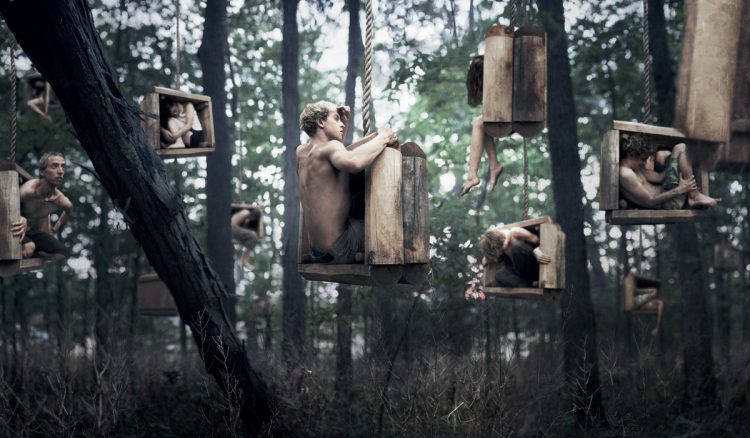 5. "It isn't just women who struggle. We're seen as people who are supposed to be masculine and not have feelings, but it's not realistic." — Chase C.
6. "Sometimes it can be the hardest part, but if you reach out you never know who will be there to pull you through." –– Nathan Milner, fine art portrait photographer, Melbourne, Australia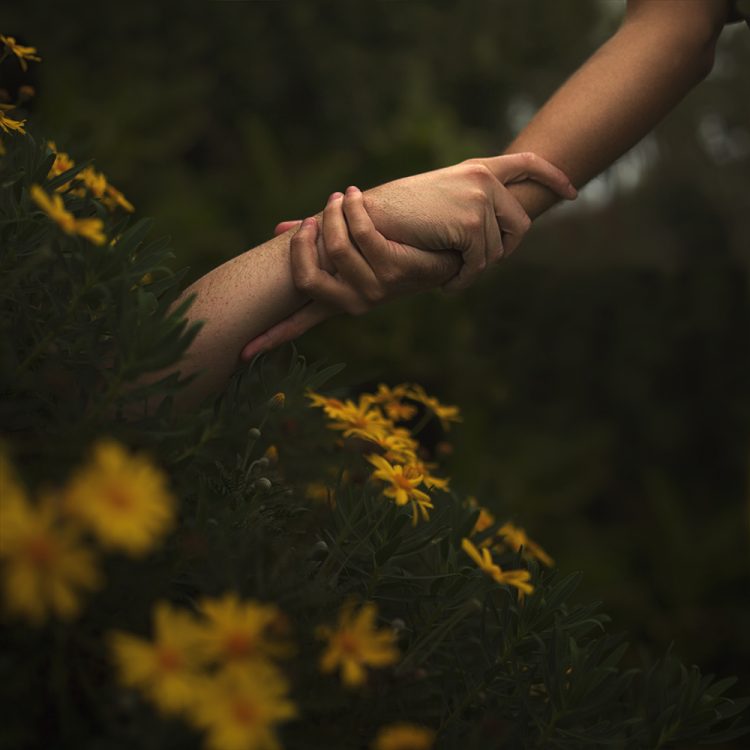 7. "To 'man up' is something I will never do. Society has always failed me in trying to fit me into a box of what it believes is normal. My mental ill health has shown me who I really am. For that, I am grateful. I wish people understood that I wouldn't have it any other way." — Ryan R.
8. "Isolating yourself only makes things worse. When all your instincts tell you to retreat inward, find and follow the path that leads back from darkness. It can be hard to find the strength to do it, but reaching out is crucial." — Tommy Ingberg, visual artist, Nyköping/Stockholm, Sweden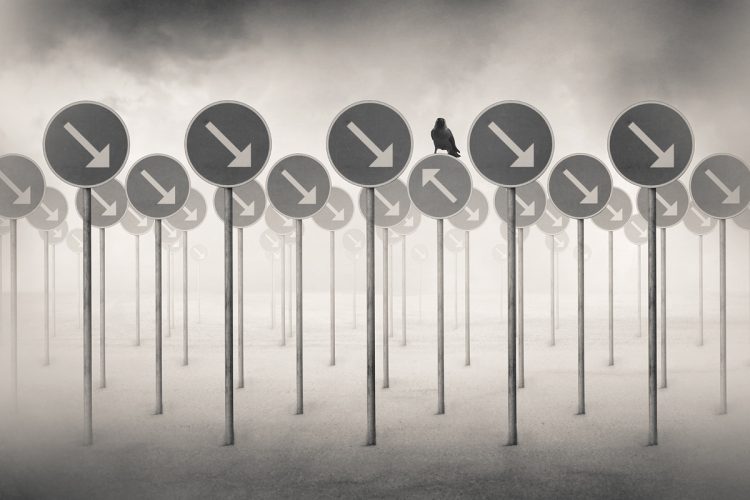 9. "One of the most damaging things that was done to me as a kid was being punished for having anxiety and depression because it's not manly. And no, even if the people who did it understand not, I can't just forget it happened or erase the effects." — Jordan T.
10. "By reaching out to those around us we are able to allow them the opportunity to help pick us up and help carry us through the difficult times that we may be facing." — Joel Robison, conceptual photographer, British Columbia, Canada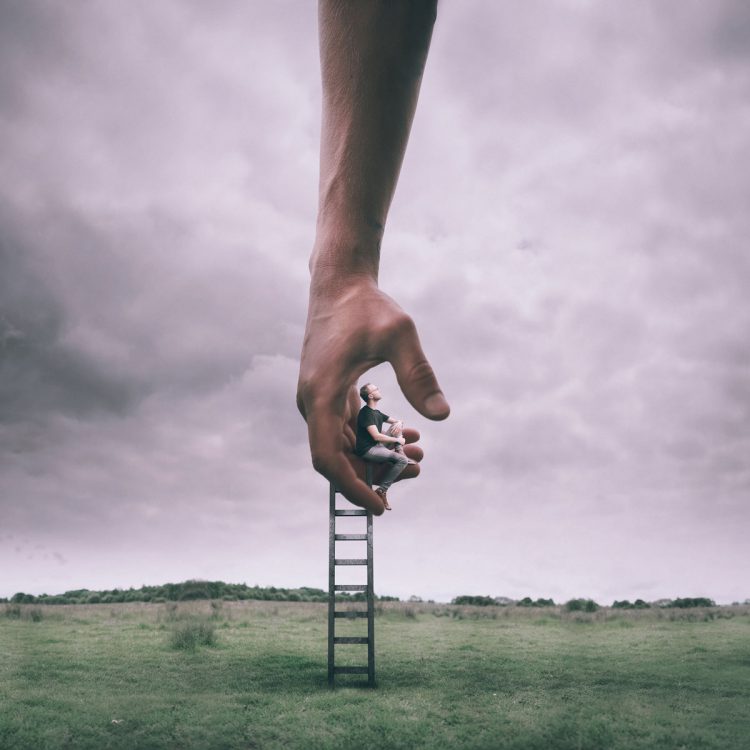 11. "Beyond the tough exteriors most of us present lies walls that surround our often-delicate and sensitive hearts. We want to open up to others so that we may receive the help we need, but the stigma that men are not supposed to show any emotion or fear or sadness or anything else prevents us from doing or saying anything to others. We're made to feel bad for speaking up about our problems which only convolutes things exponentially. That silence (depending on the man himself) allows those thoughts to fester inside his mind, which can and will lead him into dangerous and self-destructive behaviors, some of which are irreversible." — Jacob A.
12. "When we become trapped in our own thoughts, we may leave slack on the lines of communication between our friends and loved ones. In order to persevere, we must remember to keep our lines taught with the transmissions of care and support for each other." –– Nicolas Bruno, fine art photographer, Northport, New York, U.S.A.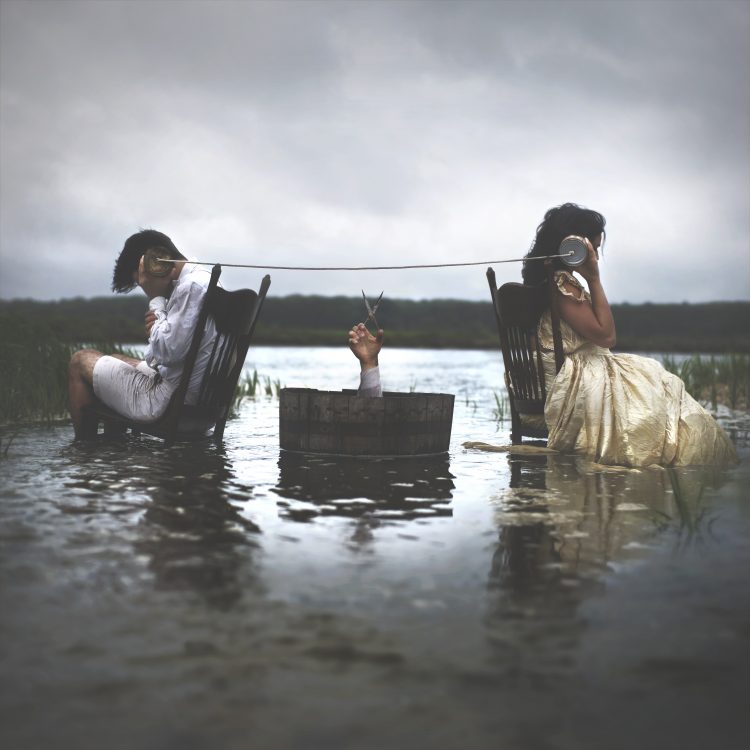 13. "One thing I wish others would understand is that no matter how tough you are, how much money you have, or how great your job is, depression and mental illness as a whole doesn't care about any of that. It isn't something you have to hide because you don't want to feel 'less of a man.' Working on repairing your mind is more manly than denying it." — Michael T.
14. "When you're able to articulate what you're struggling with it almost becomes something separate to you rather than something which is so overwhelming. That often makes it easier to begin to appreciate things again, once you've 'externalized' your feelings." — Harry Woodgate, fine art photographer and illustrator, St Albans, United Kingdom.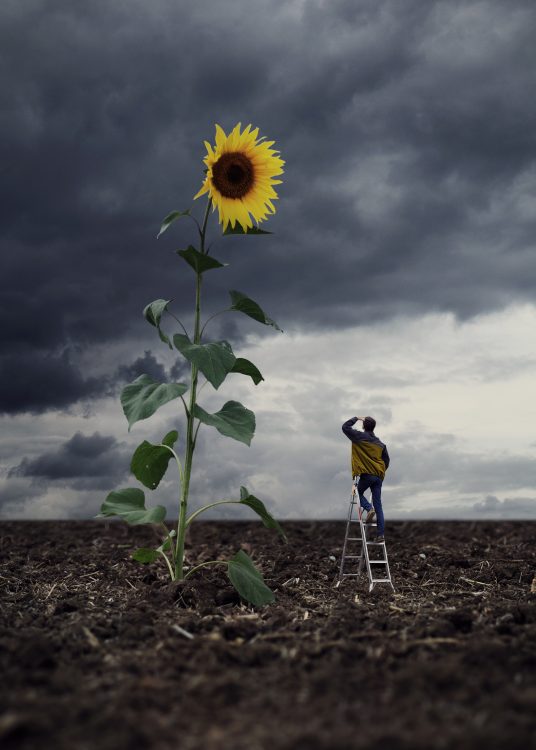 15. "Sometimes I say no not because I want to be excluded, but because being a part of something is hard too." — Paul C.
16. "My own battles with mental health is in many ways my muse, and the darkest days series is a direct reflection of that. Featuring dark heavy clouds (Battles) broken by flashes of bright sunlight (hope, love of family and friends) 'Even in the darkest days there is always hope and help for clearer days.'" — Adam Williams, professional photographer, Sydney, Australia.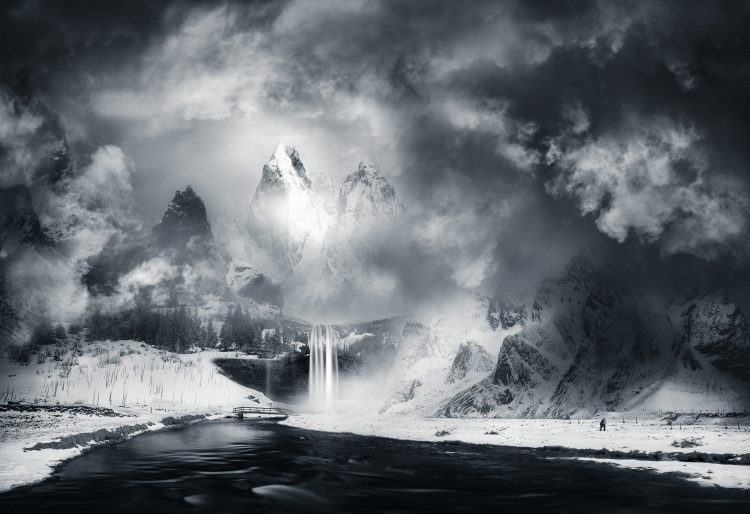 17. "Men have feelings too and are just as vulnerable as women, but society pictures men as strong, stoic and confident when that is not always the case. Men are taught to suppress their emotions and are called names such as sissy if they show emotion." — Nick D.
18. "Depression doesn't respond to the phrase 'man up.'" — Stephen F.
19. "When things get heavier and everything is coming down on you, give it your all to reach out for help. There is no shame in asking for help, we are only human and we shouldn't carry everything on our shoulders because it would only cause our downfall." — Mike Alegado, Conceptual & Fine Art Portrait Photographer, Manila, Philippines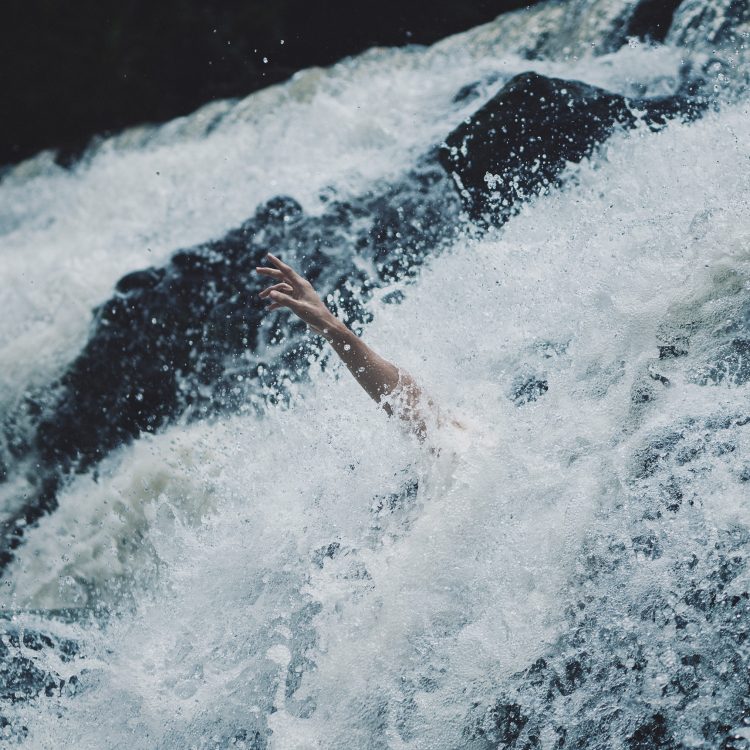 20 "It's not weakness, it's strength. So much of this is simply who I am and there is no shame in a man having emotions." — Jack T.
21. "I smile often, and generally put others before myself because I would never want anyone to feel the hurt and pain that I endure on the inside. Men in general put on the mask to not be seen as a person with a stigma attached to their name. We all have our own individual battles, and this is one hell of a fight for millions of others at this very moment." — Britt V.
22. "There's always someone you could talk to. Often closer than you think."-– Adam Hague, conceptual self portrait artist and photographer, Brunei and UK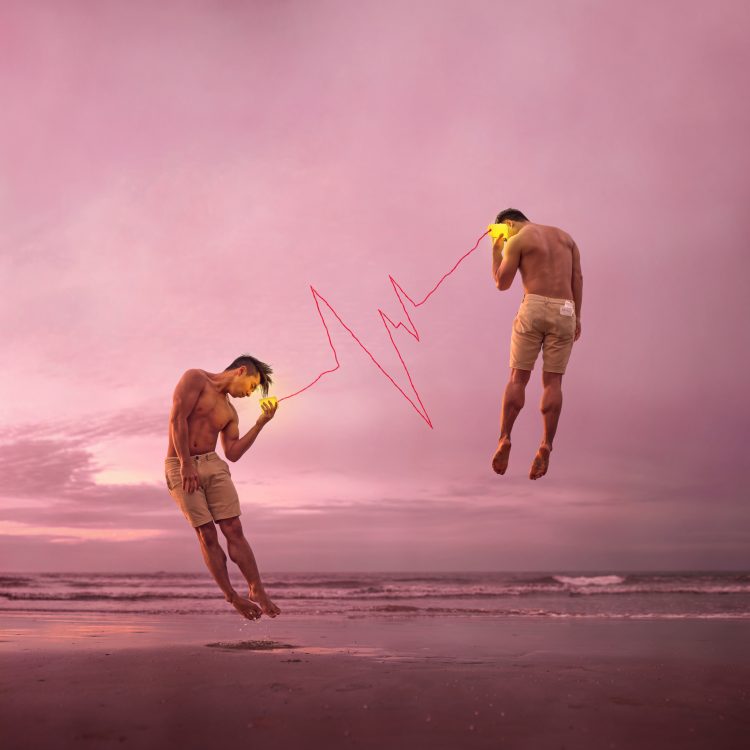 A special thanks to the photographers who contributed to the #ReachOut campaign. To learn more about the photographers, visit HeadsUpGuys.
We want to hear your story. Become a Mighty contributor here.
Lead image via Rob Woodcox,
Originally published: June 14, 2017