What Milestones Mean to Me as Someone With Depression
---
Milestones in life can be confusing. I recently turned 45. I am a year older on paper, yet I'm only a day older than the day before. Either way I look at it, I feel old.
Last week my blog reached 100 posts. This sounds like it a lot to me, yet I have a hard time looking at it and thinking of it as an accomplishment. I can look at the analytics for my site and see how many times each post has been read, and the countries around the world where my words have popped onto a screen, and still, it all seems underwhelming.
Two instances when I am supposed to look at my accomplishments, take stock of my life and feel proud of myself. I don't. Well, right now anyway, I can't. Depression doesn't let me see the good. Depression has me feeling numb in many ways and takes away the importance of the important. I'm really good at wanting to give up; I have that mastered! And in some sort of strange way I have a sense of feeling like a failure because for as much as I want to give up, I don't. I fight each and every day to keep myself as healthy as I can be. I find myself feeling like I suck because I try not to feel sucky.
My borderline personality disorder only amplifies the feelings of…well…all of the feelings. The feelings I have. The feelings I don't have. The feelings…
So many feelings.
All while feeling nothing.
Make sense? Probably not. Relatable? For many of us who struggle with our mental health, absolutely. Full disclosure: I don't want to write this post because I hate that I can't seem to come up with a way of explaining the unexplainable. That is why I am writing though. Sometimes it is best to get the words out even when they don't make sense. For many years I didn't and it tried to kill me.
There have been people along the way who have helped me be OK with not being OK. People who are OK with my words not making sense. There are not enough words to describe the blessing of a person who will look you in the eye and say, "that makes absolutely no sense to me." and then proceed to sit with you in the silence just so you don't have to sit alone. We can all use a good therapist who will tell you, "Crazy is not a word we use here. Human, human is the word you are looking for."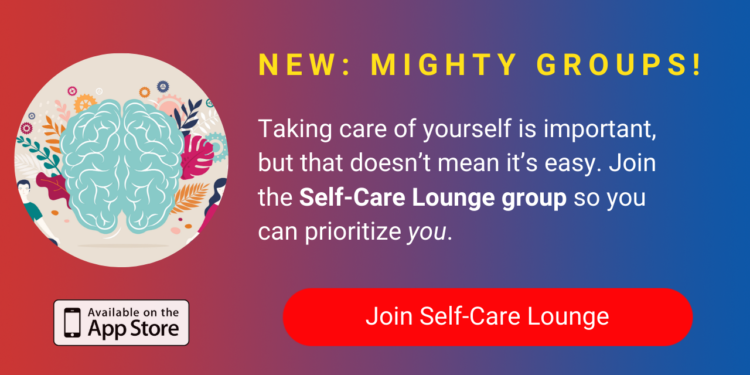 Milestones mean different things to different people. How we feel about those things are our own. "You should be over that by now." is not for anyone else to decide. Our journey is ours. We get there when we get there. If it all doesn't make sense right now, that's OK.
Right now my milestone is today. I made it through today. I will hang on to the good times of the past, remembering them; I know they will be back. Not every day will be like today.
And tonight I won't hang onto God. Tonight I will let Him hold onto me.
Photo by Karl Fredrickson on Unsplash