We know depression is often depicted with shades of gray and cloudy skies, but what does it look like during recovery?
To answer this question, HeadsUpGuys, a website and men's mental health awareness project, teamed up with professional photographers to put an image and a face to depression recovery. They also encouraged others to take their own recovery photos using the hashtag #BetterStartsHere.
"You see images associated with depression and other mental health issues that are focused on what depression is, all the negative aspects," Joshua Beharry, project coordinator for HeadUpGuys, told The Mighty. "We wanted to try to visualize the postive aspects of recovery and overcoming depression."
They did, and the results are beautiful.
The surreal images below show a side of the depression journey we'd like to see more of — one that inspires hope and proves that recovery is possible.
Here are the images from their campaign: 
From Joel Robison, a conceptual photographer based out of British Columbia, Canada.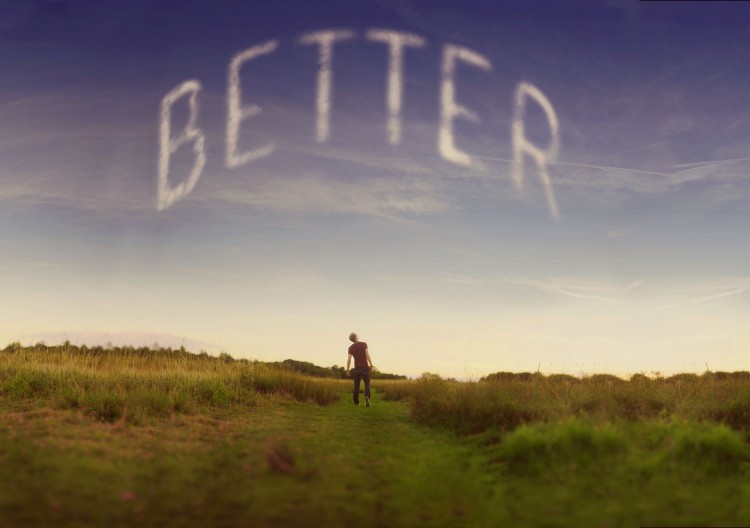 "This is the first image in a series centred around times and places that we start to feel better. This is that first step out the door, into the world again." – Joel Robison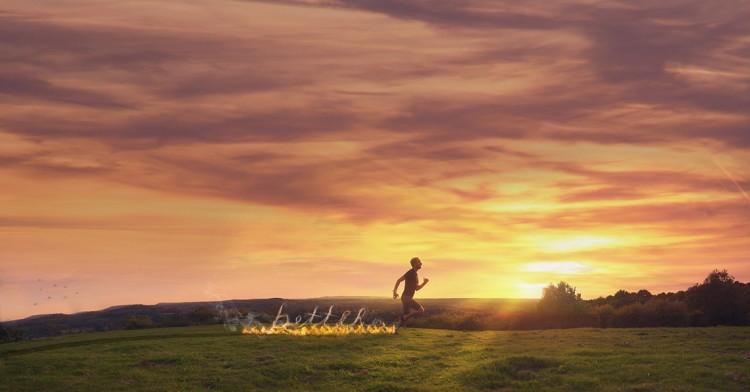 "This second #BetterStartsHere image was to show how one of the ways I know I'm feeling better is when I want to get out and run. Running is my ultimate therapy, it helps me meditate and burn off all the excess energy my brain holds when I'm not feeling 100 percent." – Joel Robison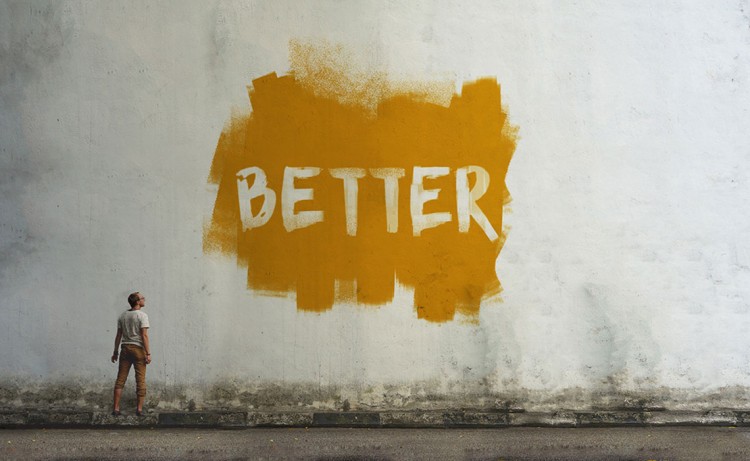 "Feeling depressed or anxious always drains my creativity, the colors just seem dull, but when I'm better everything seems to come back to vibrant colors again." – Joel Robison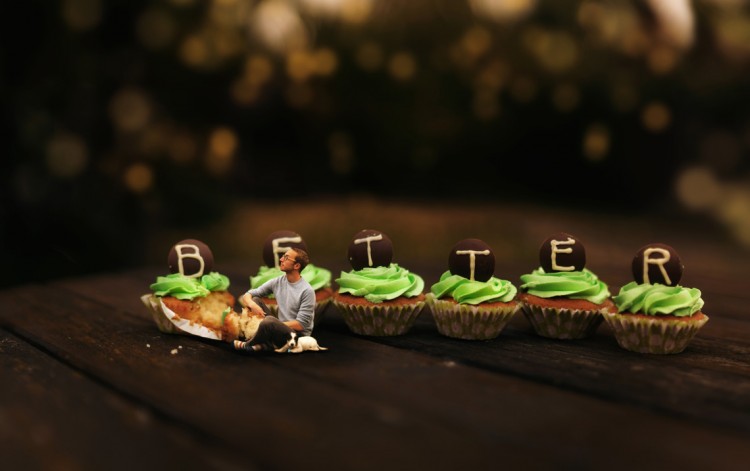 "This image shows that when we start to feel better we want to celebrate it, and we should. Each time we can stand up and say we've made it, is worth celebrating." – Joel Robison
From Nathan Milner, fine art portrait photographer based out of Melbourne, Australia.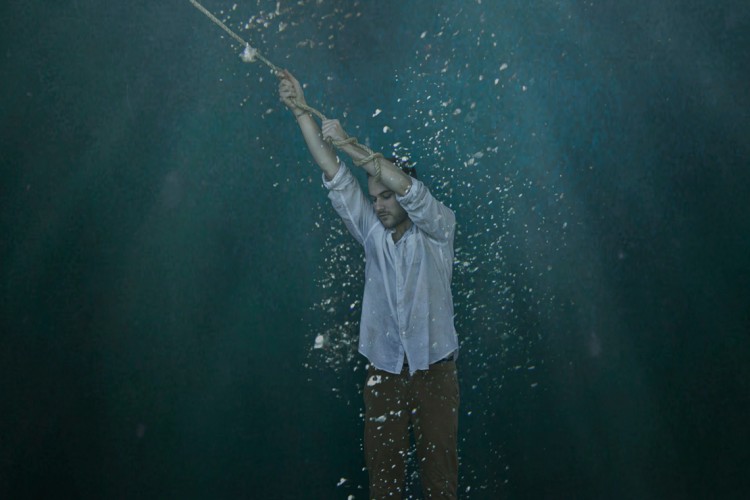 "This image was created to visualize the sense of drowning and helplessness that guys with depression and anxiety experience. Yet, no matter how dark and overwhelming it can seem, we only need to reach out and help will find us. Together we can break the stigma surrounding depression in men, and show them that they're not alone." – Nathan Milner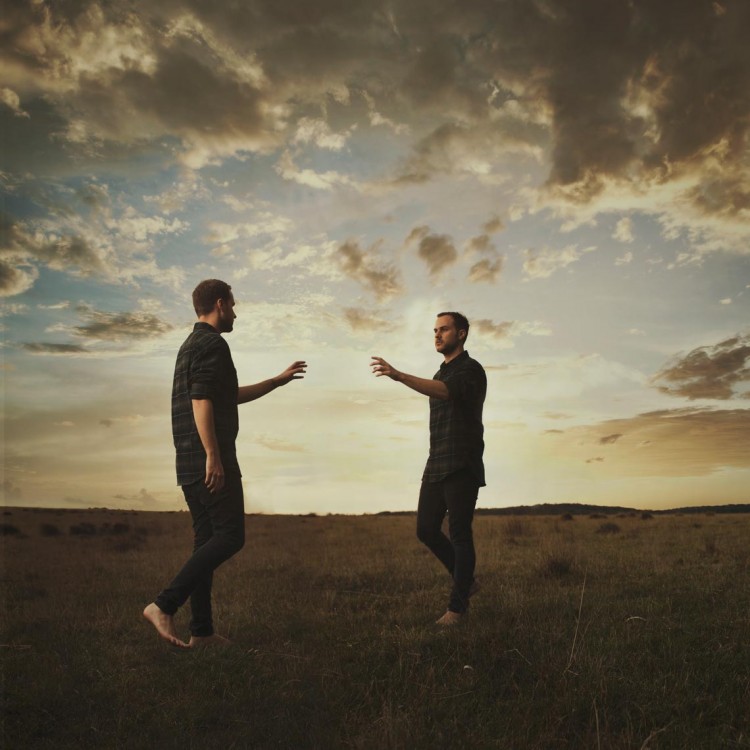 "I've always found the hardest person to ask for help is yourself. I created this image to show that once I learnt how to accept myself and enjoy my own company, I found I was able to be more self-aware and in a better state of mind." – Nathan Milner
From William Patino, a professional landscape and travel photographer based out of Wollongong, Australia.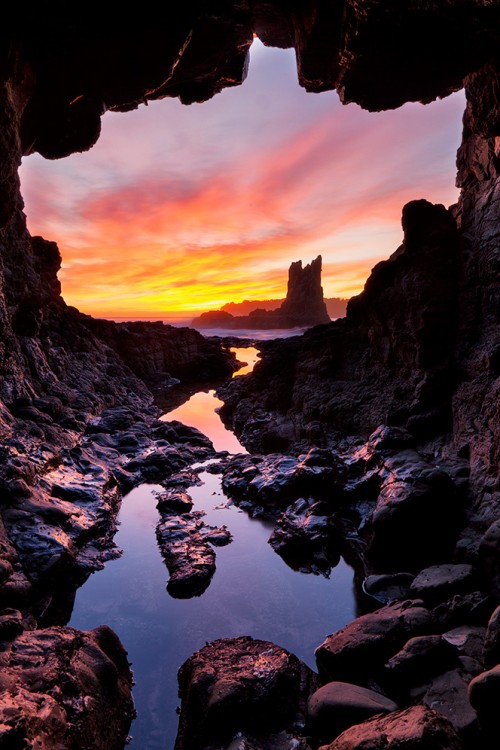 "When it came to this project I really couldn't ignore this photo. This one is a special image to me as it represents my journey with depression. Struggling with mental illness, I remember feeling so helpless, as if my world was surrounded by darkness. It was a heavy burden to carry, to wake up and feel on your shoulders everyday. Despite this there was a small fragment of hope that was just able to keep me going, no matter how much I wanted to give up I knew deep down there was a way out. This photo represents stepping out of darkness and in to new life, not giving up and knowing there is still hope." – William Patino
From Adam Hague, a conceptual self portrait artist and photographer based out of Brunei and the United Kingdom.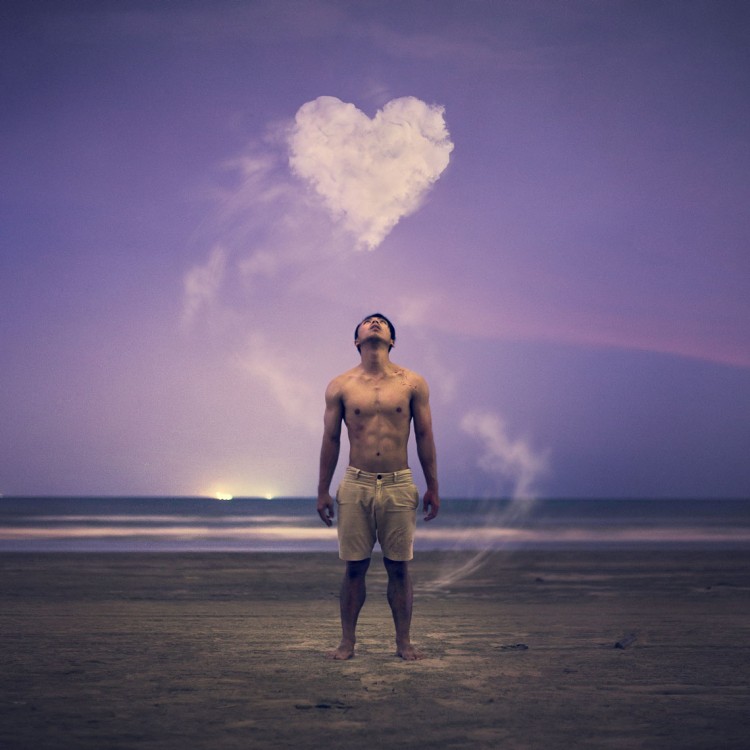 "This photo is about coming through the other side of depression, discovering love that your mind, body and soul deserves." – Adam Hague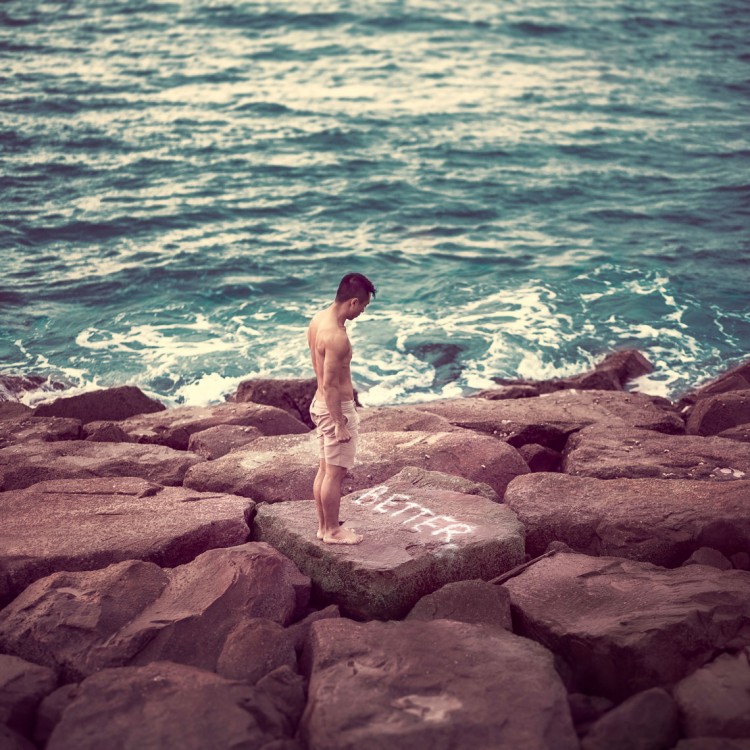 "Dedicated to my support system, my family, my loved ones, my friends. I often find peace and positivity as soon as I take the first step of allowing myself to be happy. And realising the presence of people who have always been my rock during my storm." – Adam Hague
From Robby Cavanaugh, a fine art photographer based out of Portland, Oregon.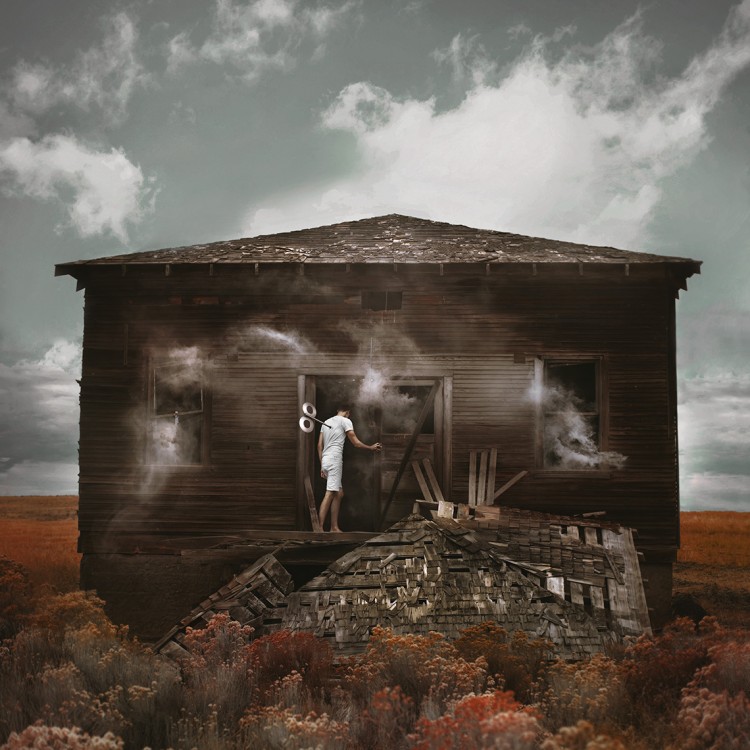 "The image is to show others what the daily struggle of depression feels like; a constant wind up to get through the day. Yet for me, being able to create is closure to that anxiety. Self expression is a great way to channel your negativities into a better life for yourself." – Robby Cavanaugh
From Rob Woodcox, a surreal portrait and fine art photographer based out of Portland, Oregon.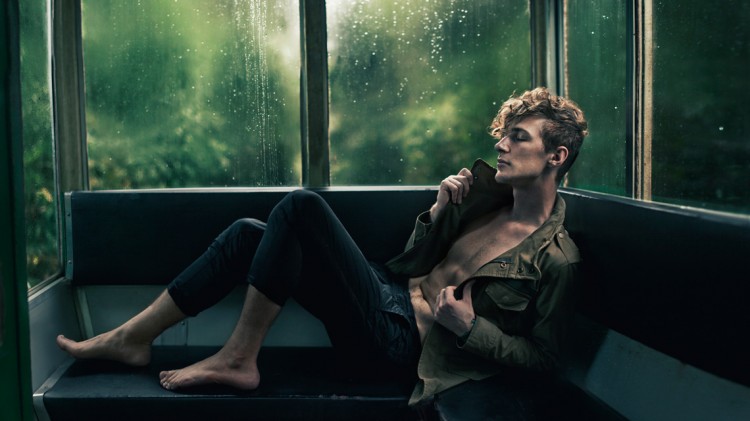 "I shot this during torrential rain in a cable car in Vietnam as part of the #BetterStartsHere campaign for HeadsUpGuys, to bring more awareness to depression. In a society dominated by self-reliance and independence, it can be hard to admit that sometimes we experience inner hurt. And so the voyage of self discovery continues, we must give ourselves space to do so! I have found that taking time to invest in myself through retreats to nature is one of the best cures for inner hurt." – Rob Woodcox
From Seanen Middleton, a fine art and portrait photographer based out of Lake District, England.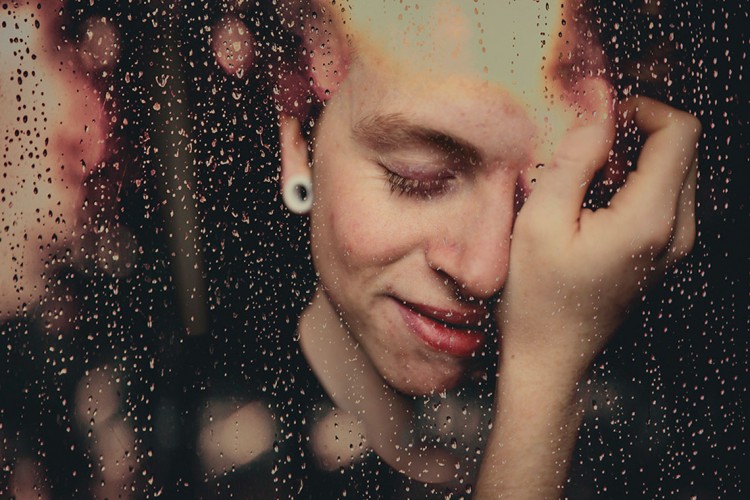 "On the rainy days, when everything is dark but you don't mind because you love the way the rain sounds as it hits your window and the intricate patterns the droplets make as they travel down the glass. In the way the bitter autumn air bites your skin and makes you feel alive." – Seanen Middleton
If you want to submit your own depression recovery photo, use the hashtag #BetterStartsHere.