These Temporary Tats Offer People Little Reminders During Their Darkest Moments
---
One woman created a unique way of reminding herself and others of what's important during life's dark moments.
Janelle Silver, from Australind, Australia, runs an Esty shop called Heart and Hands. Silver, who lives with depression, found that temporary tattoos were a helpful way to give herself positive reminders when she's feeling down.
"The idea came to me as I was putting plans in place for my own self-care," Silver writes on her Etsy page. "I am a visual person. I am always writing things on my mirror or sticking notes on the walls. I've found that when I'm in a dark place with depression, having a challenging moment or day, am stressed, etc., a little visual reminder of what's important can work wonders in bringing me back to centre and helping me to keep going."
The temporary tattoos are hand-drawn and say things like, "Breathe," "You are loved," "Be kind to yourself," "It will pass" and "No feeling is final." They're available for sale on Silver's Etsy page.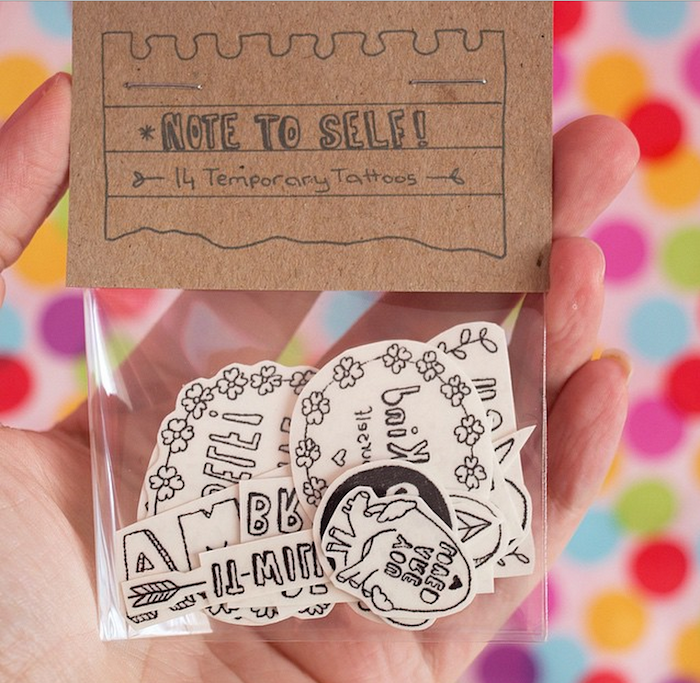 "Whenever I start to feel myself hitting a low or I'm anxious, I pick the reminders I need or want and then they're there if and when I need them," Silver told The Huffington Post.
Check out some of the photos from Silver's Instagram below: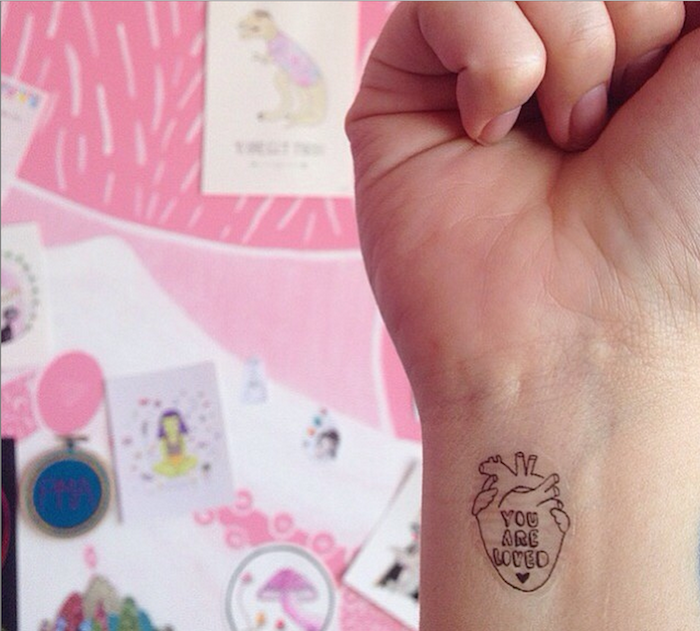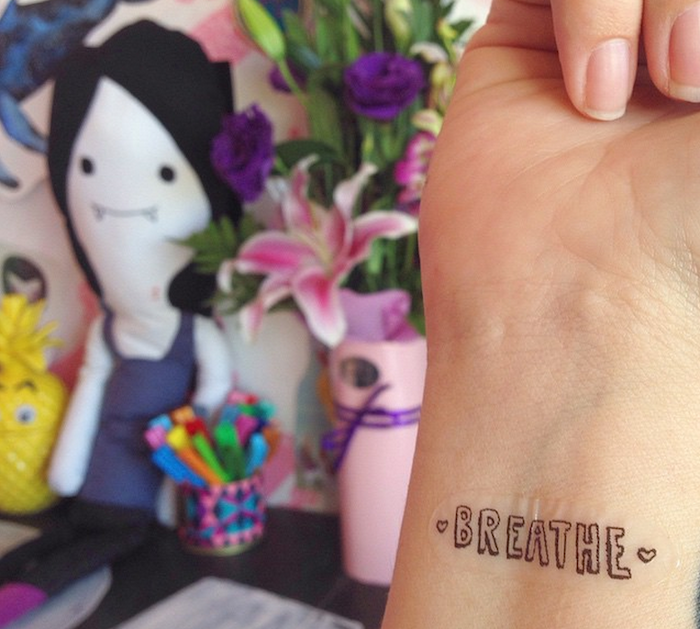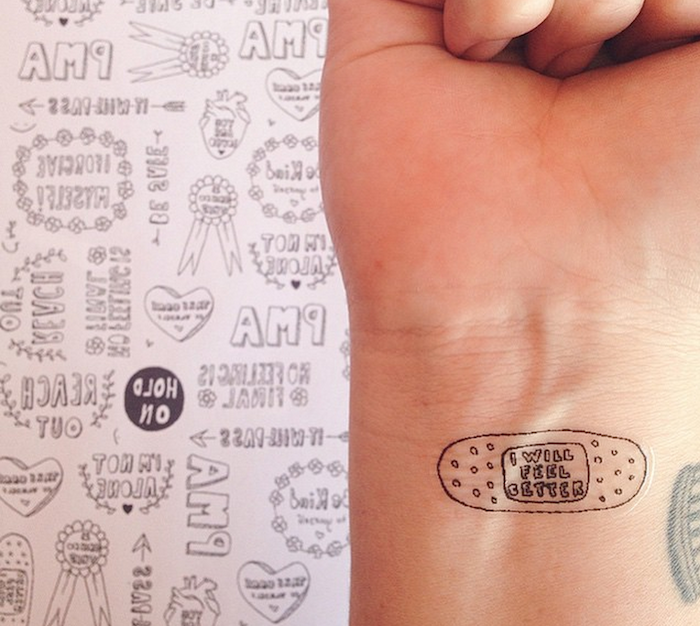 Due to recent publicity, Silver is currently sold out of stock, but the tattoos are available "made to order." For more information, check out her Esty page here.
h/t HuffPost UK
Originally published: June 30, 2015