Why I'm Not Afraid to Talk About My Mental Illness
---
Sometimes when I wonder if I'll be too afraid to share my story, I think about my journey and remember what true fear is: Fear is going to a psychiatric hospital when I just can't take any more pain. Fear is telling a stranger about wanting to die. Fear is having my first panic attack at jury duty and having no one ask me if I was all right. Fear is feeling like I cannot make it through another day. Fear is telling my therapist all the dark thoughts jumbled up in my mind. Fear is putting on a happy face so no one knows how broken I feel. So in the spirit of Joan of Arc, "I'm not afraid, I was born to do this." I will admit I'm a bit nervous, but not afraid.

One of the reasons I wanted to share my story is because I want to show the world everyday people have mental illness, too. I cringe when a newscaster mentions the perpetrator of a horrific crime has a mental illness or has had mental health treatment. You'll hear about the person living with a mental illness who has committed a serious crime, but not a lot about the your neighbor or a co-worker living with a mental illness who have their struggles and triumphs as well.
I live with depression and anxiety, but that's not all I'm about. I'm a graduate student, a volunteer, an artist and left-handed. I'm smart, sensitive, kind and messy. I'm a daughter, a sister, a friend and a coworker. I have been at my job for over 17 and a half years, and I'm passionate about my work with kids and adolescents with autism. I see how those individuals I work with grow and learn every day, and know the fact that they have autism makes them no less of a person. My mental illness makes me no less of a person as well.
I don't want to lessen the seriousness of a heart issue or cancer, but I believe living with mental illness should not be lessened either. Heart disease, cancer and other illnesses can be life threatening, but a mental illness can be life threatening, too. A good friend of mine died by suicide two years ago this month. He was a kind and gentle spirit whose pain became overwhelming. It's very scary when I see the illness I live with daily take someone's life, knowing it could happen to me as well.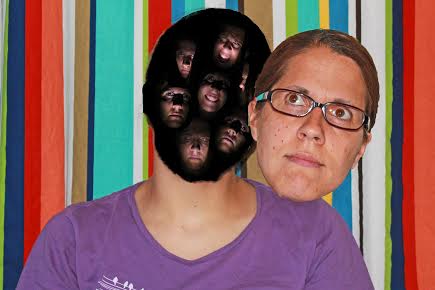 For me, living with depression and anxiety makes me more sensitive to things that wouldn't bother some people. I'm bothered by life events in different ways, or feel intense emotions when nothing is seemingly going on to cause them. While a blizzard would bother most people, I'm most upset about missing a counseling appointment. It may seem minor to some, but it's as essential for me as food and water. I need to be able be able to share my feelings with someone who knows me and who helps me process what I'm going through so I feel less alone. To have that 50 minutes every two weeks, to know that time is scheduled for me, is sometimes how I survive.
There are things I cannot do or say because I'm open about my mental illness. Most people have moments where someone frustrates them so much, they say something they don't mean like, "I just want to shoot someone." I can't say that because I'm open about my mental illness, at least not without a lot of explanation afterwards. 
Most people will remember something funny and laugh when nothing is going on; I can't do that because I'm open about living with a mental illness.
Sometimes it feels like I can't even cry because I'm open about living with a mental illness.
The voices of depression and anxiety are always putting me down in my head, telling me I'm not good enough and too stupid and crazy to be taken seriously. Too ugly to date, not smart enough for graduate school, not strong enough to do this. Why would anyone want to hear me talk?
That's why I'm learning to be my own mental health advocate. I'm talking back to those thoughts. I'm good enough and smart enough to be taken seriously.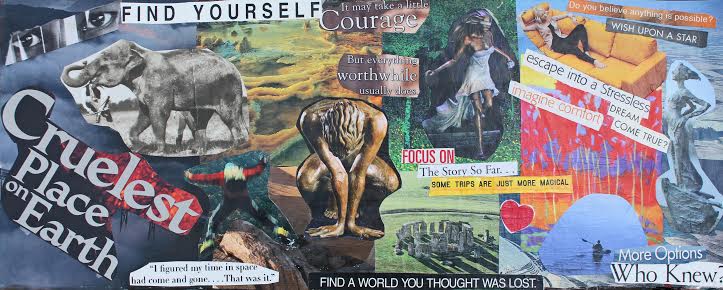 You can watch Marlena's full speech here. 
Originally published: July 31, 2015