This Comic Strip Reveals How 'Stranger Things' Is Basically the Story of Diabetes
---
For illustrator Janina Gaudin, "Stranger Things" isn't only a story about teenagers fighting monsters. It's also the story of diabetes.
Gaudin, who lives in Auckland, New Zealand, creates comics about type 1 diabetes under the name Miss Diabetes. When the third season of the Netflix horror comedy series premiered in July, Gaudin took the opportunity to create a comic strip that reveals what diabetes and the world of "Stranger Things" have in common.
The Upside Down alternate universe of "Stranger Things,"Gaudin thought, could be a metaphor for hypoglycemia (low blood sugar), because they both can be scary, disconcerting and lonely. People with diabetes have to constantly fight "hypo beasts" — aka low blood sugar — all day every day, just like "Stranger Things" regulars Mike, Eleven and their friends have to fight the demogorgons monsters.
"I wanted to show that we are strong, fighting these beasts constantly, but when we do need help,"Gaudin told The Mighty. "We have our friends and family, and even though at times they can't see the invisible fights we are taking on, they do everything they can to help us fight it along the way."
Check out the comic below: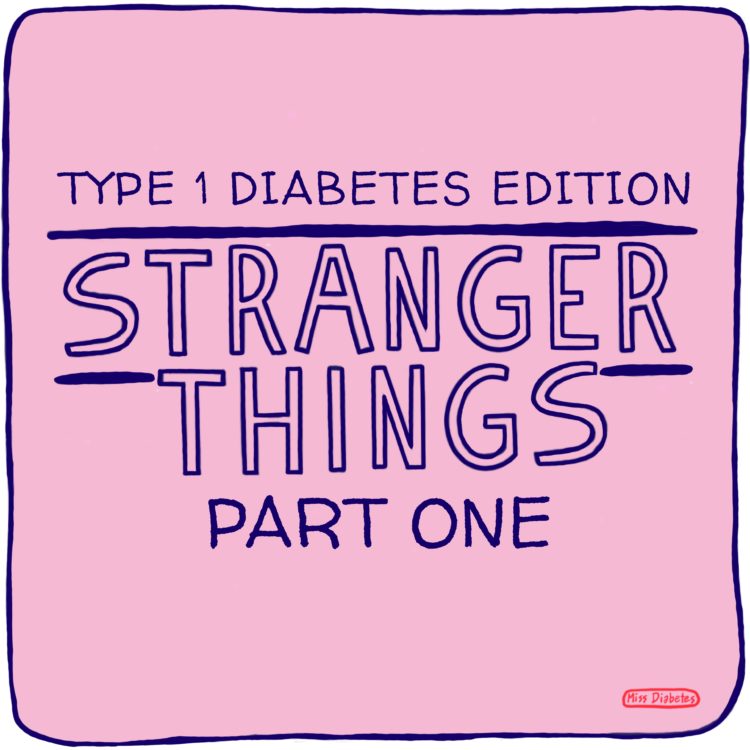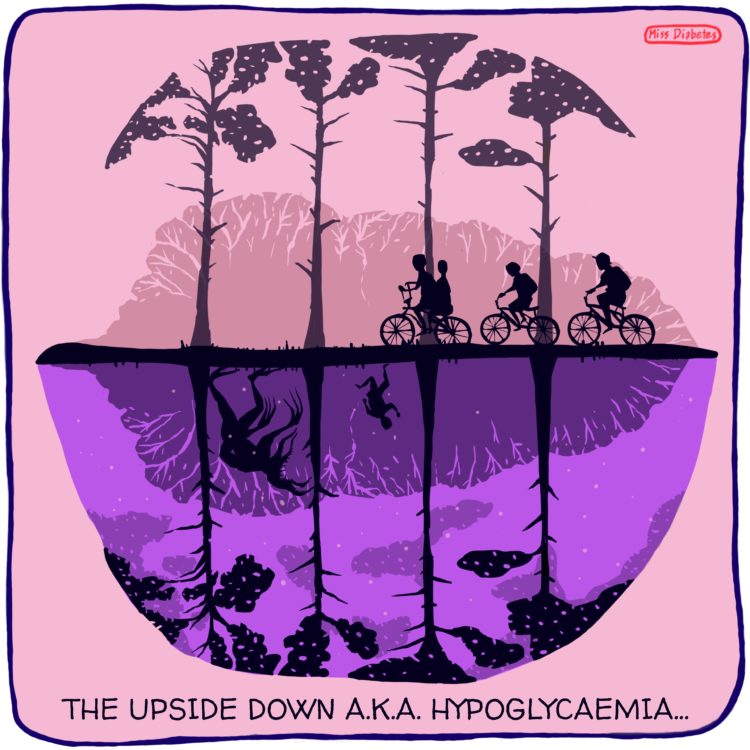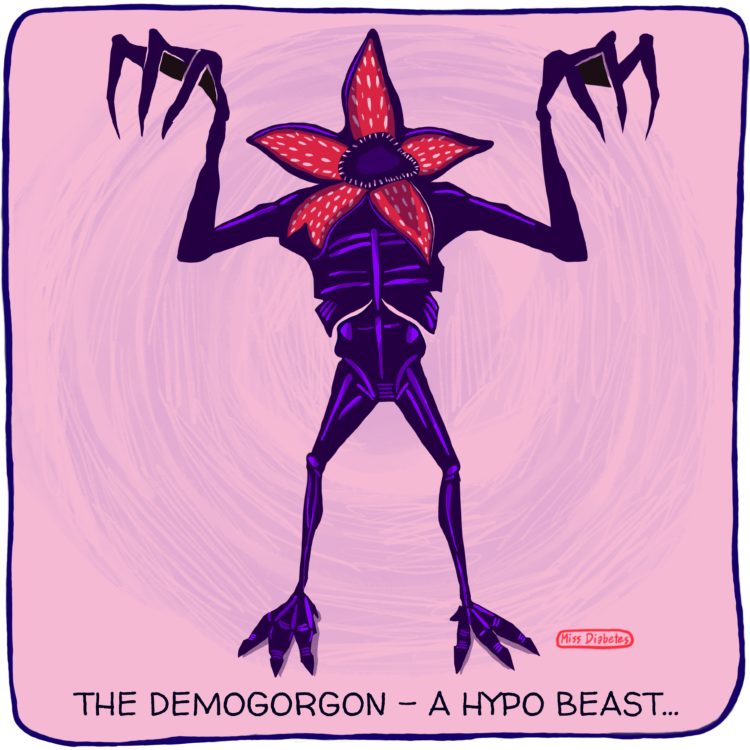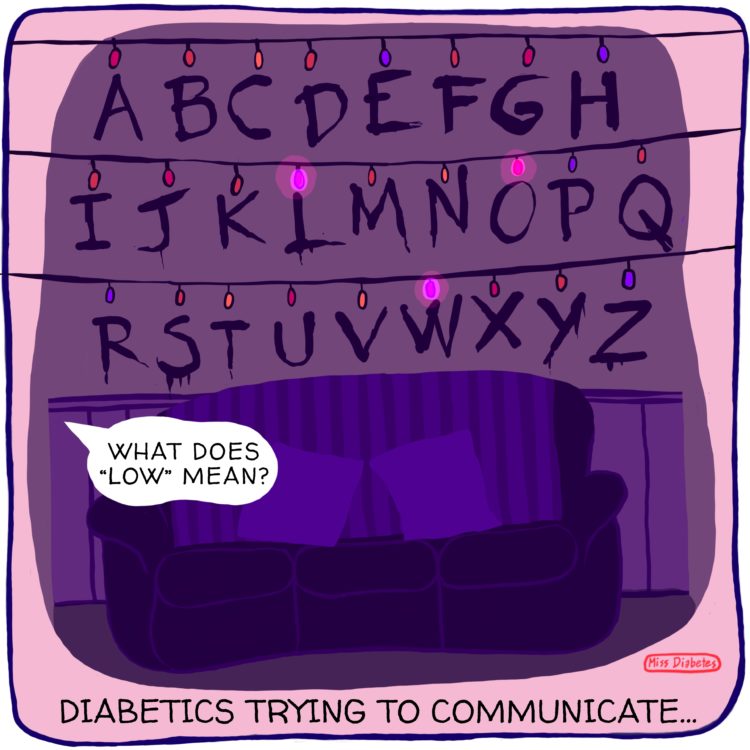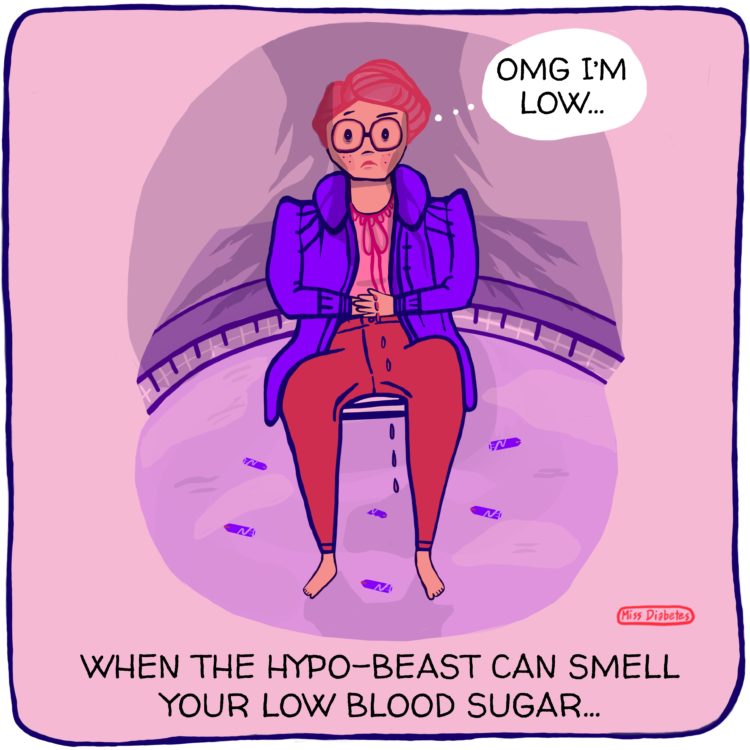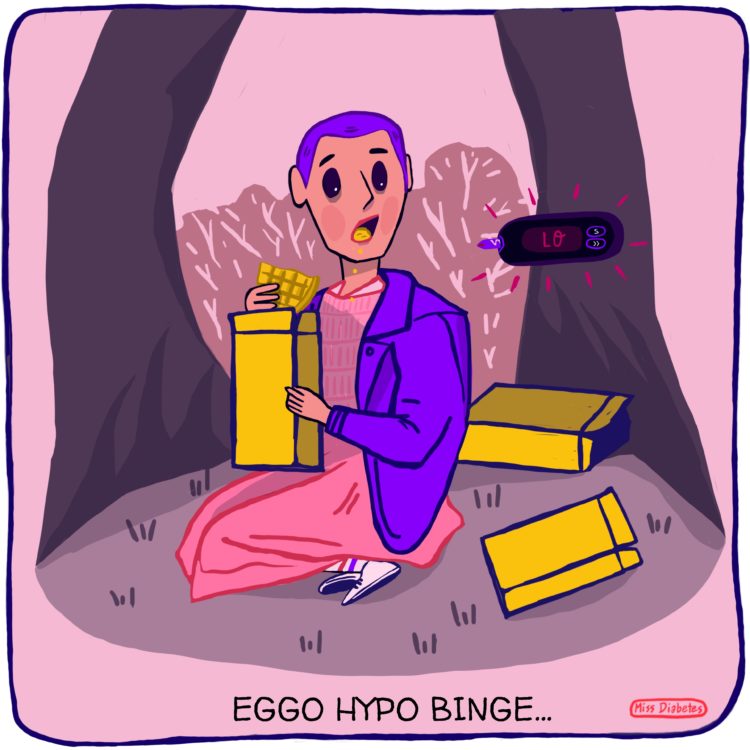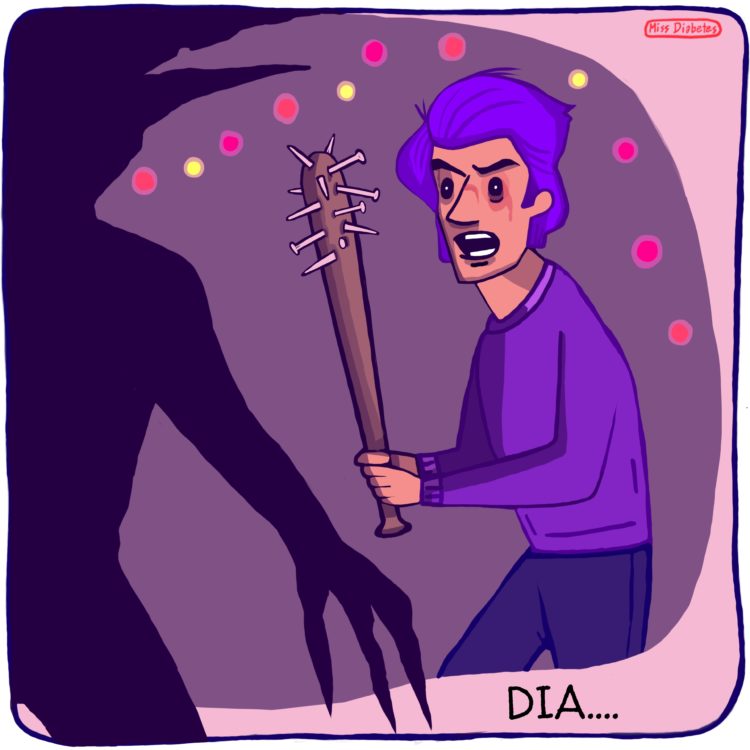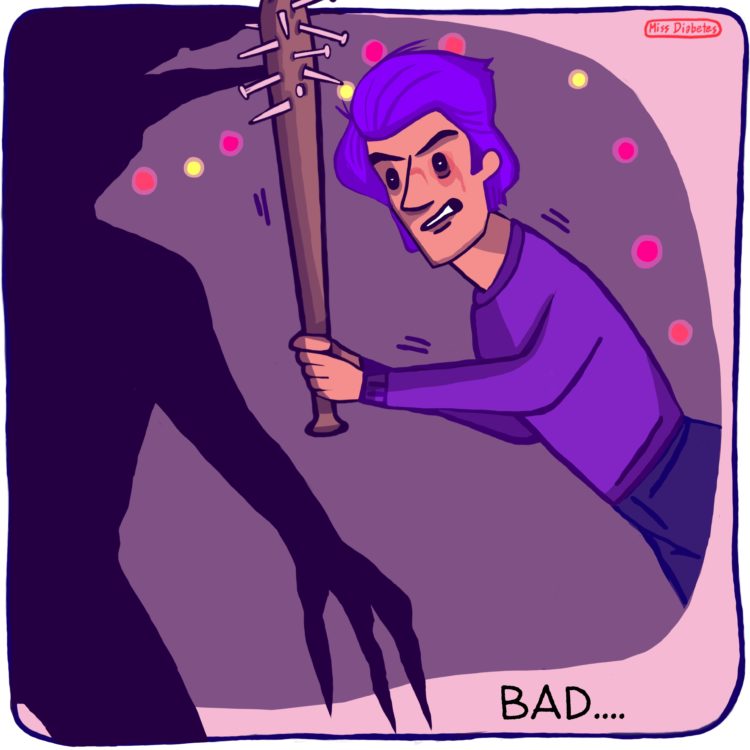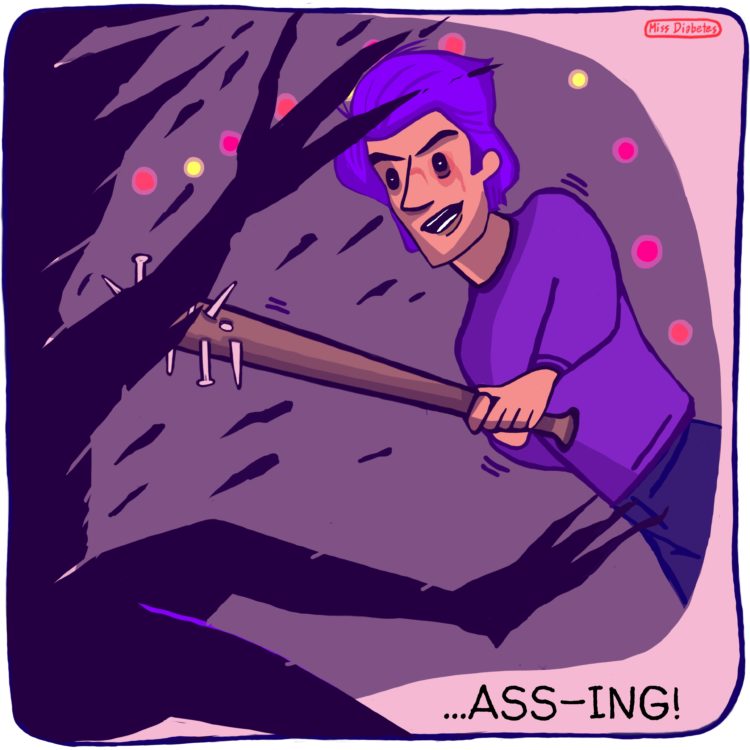 Gaudin followed up Part One of her comic series with Part Two the following week: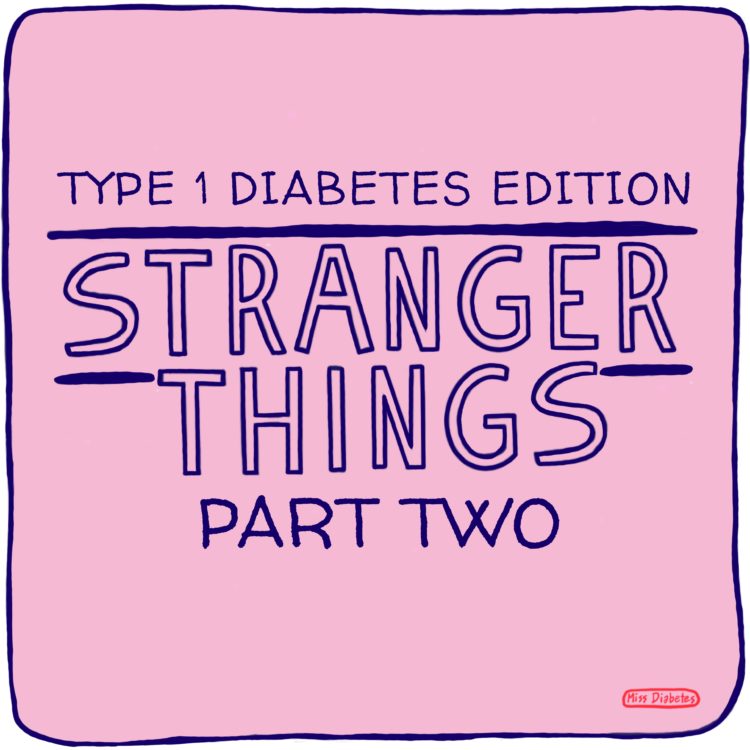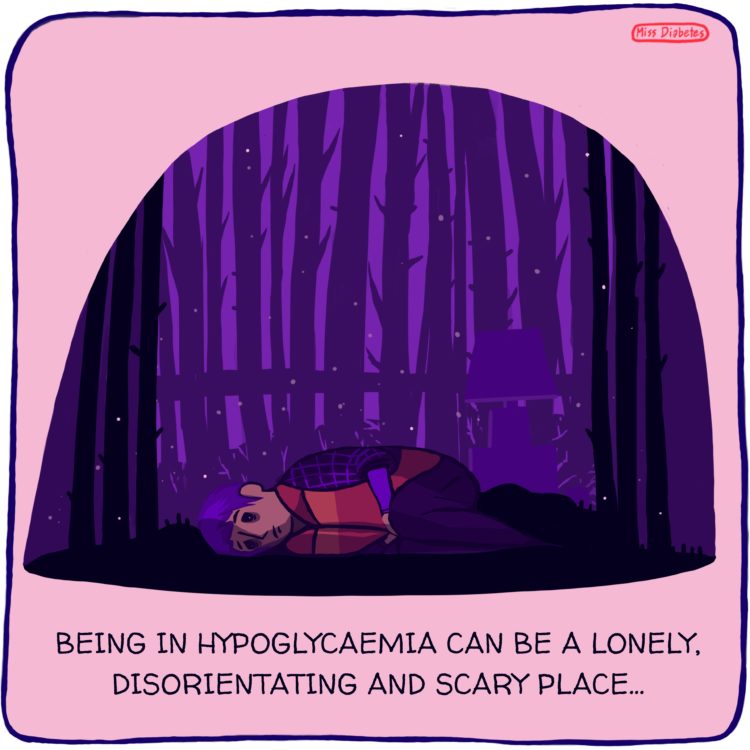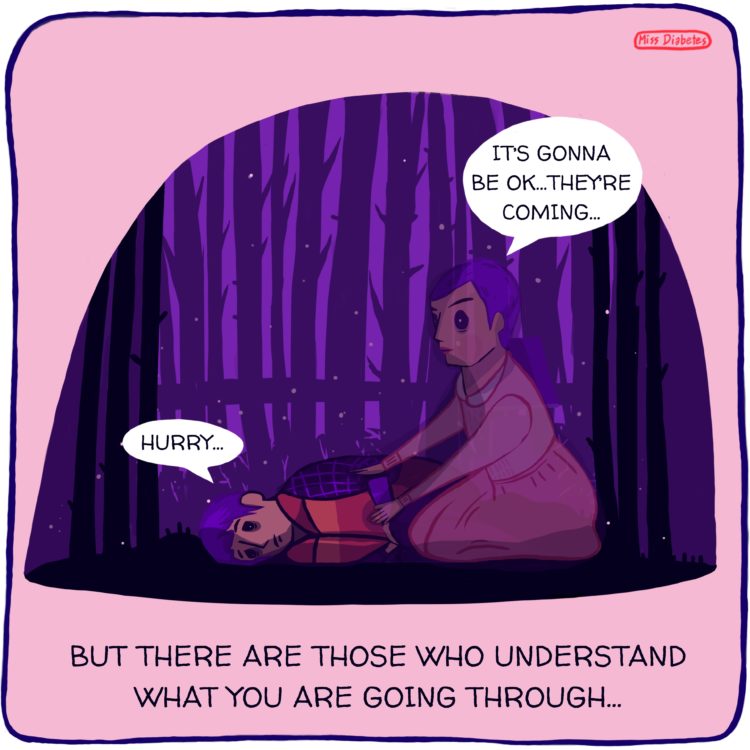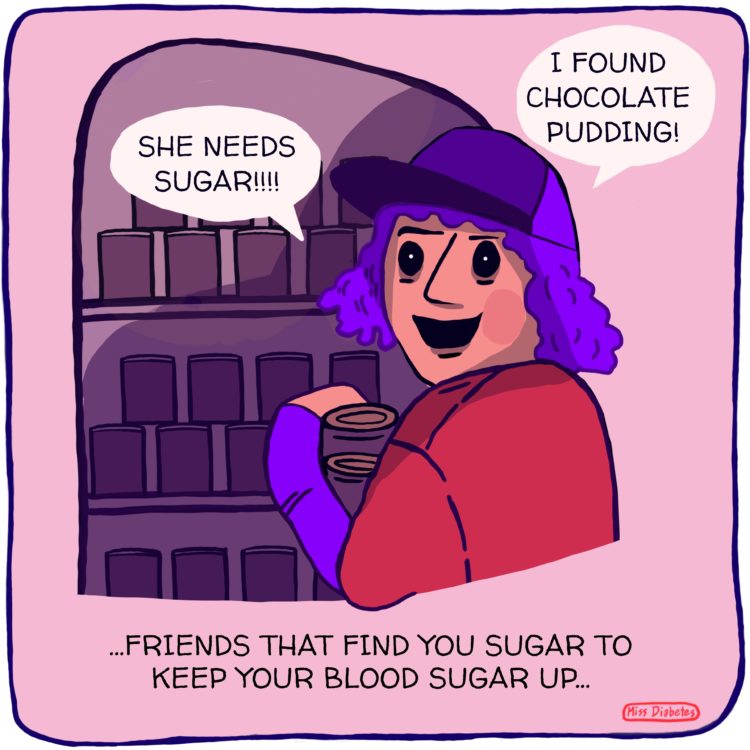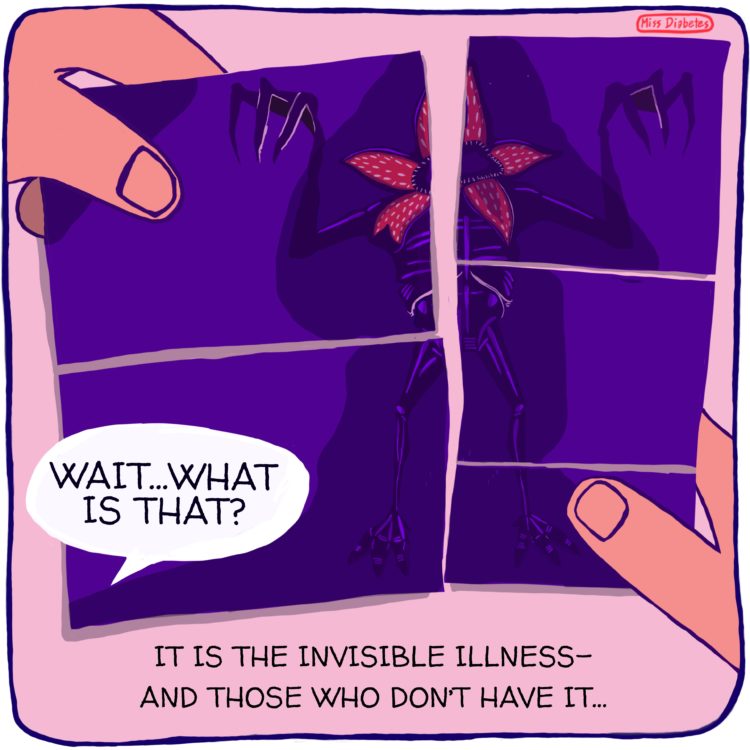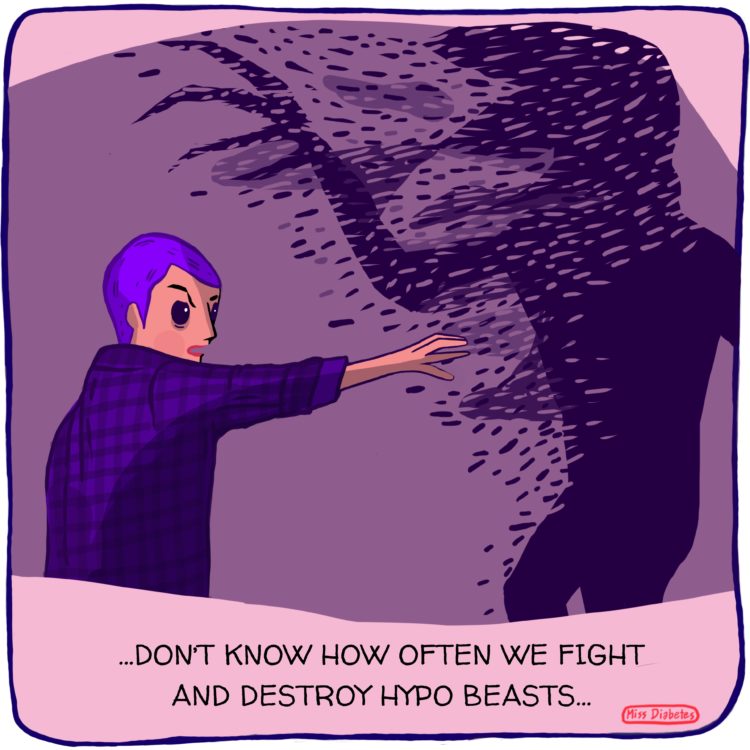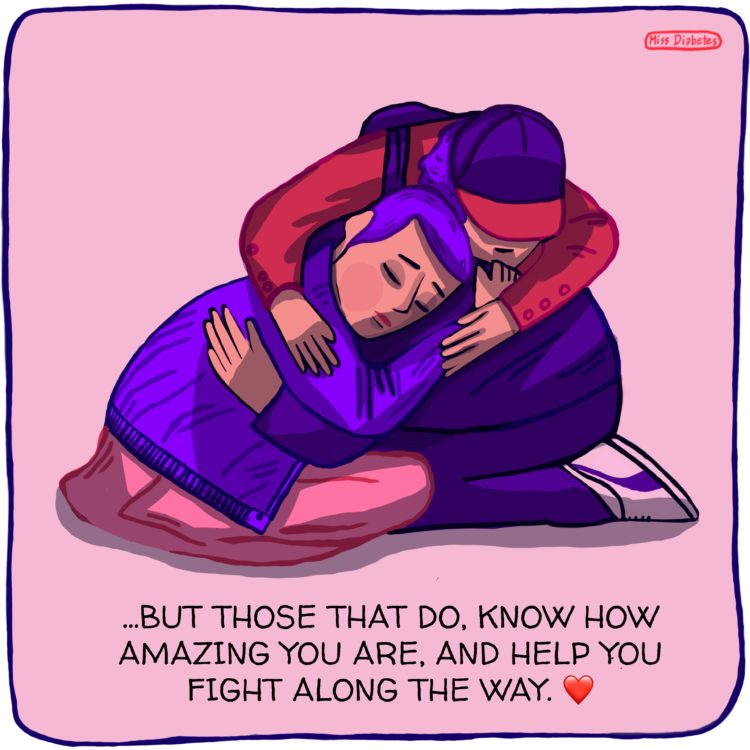 Gaudin was diagnosed with type 1 diabetes in 1994, and created Miss Diabetes after hearing from a diabetes nurse that many young people with type 1 diabetes weren't coping well with the challenges of everyday life. Hearing this "tugged at her heartstrings" and inspired her to share her experiences with diabetes through her work as an illustrator.
The invisible nature of diabetes means that people don't know or see what happens on a daily basis, which can feel quite lonely, Gaudin said. People with diabetes have to make complicated decisions people without diabetes don't even have to think about.
Type 1 diabetes is a chronic condition in which the pancreas stops producing insulin, a hormone that allows cells to absorb glucose (sugar) from carbohydrates in your food. Then, glucose is used for energy. Without insulin, the level of sugar in your blood can go too low (hypoglycemia) or too high (hyperglycemia), both of which are dangerous and can be deadly. People with type 1 diabetes must constantly check their blood sugar levels and take insulin in order to keep their blood sugar levels in a healthy range.
Gaudin hopes her comics give people insight into what it's like to live with type 1 diabetes (beyond the typical message about sugar causing diabetes), as well as support and understanding for her fellow diabetes community.
"I think about a type 1 diabetic who might be having a hard day or is frustrated and just wants to see something that is relatable to their experience. There can be a lot of doom and gloom online about type 1 diabetes, which I think can be counter-productive to well-being," Gaudin said. "So I want my comics to be light-hearted as well as heartwarming, with the underlying message of 'You are not alone.'"
You can see more of Gaudin's comics by visiting her website or following her on Instagram @missdiabetes.
For more insight on diabetes, check out these stories from our Mighty community:
Originally published: August 23, 2019