96-Year-Old War Veteran Gets Awesome Wheelchair Designed Like a Tank
---
Eddie Shaw, 96, is reliving his glory days with a new custom-built mobility scooter his son designed.
Shaw is a World War II veteran and his son recently built him a special all-terrain wheelchair based on the design of a tank, The Mirror reported.
Peter Shaw, from Shropshire, England, created the "tank" using parts from a motorized wheelbarrow so that he could take his father on trips to the beach and the Welsh countryside without having to worry about his wheelchair getting stuck, according to Express. It took him and three friends 30 hours to build and he says his father absolutely loves it.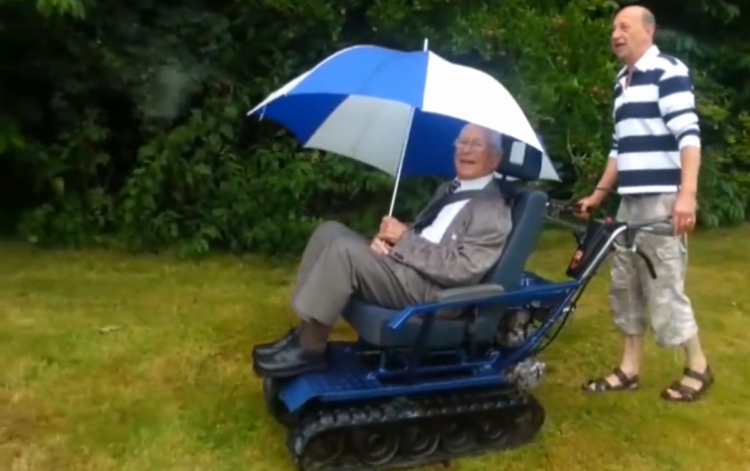 Some local companies donated materials to the project, which helped to lower the cost of the chair and made its creation a community effort, the Mirror reported.
Eddie Shaw, who uses a wheelchair because of arthritis in his hip and knee problems, served as a Sergeant with 918 General Transport Company in the 8th British Army division during World War II, according to Express.
"My dad was attacked by tanks during the Second World War," Peter Shaw told the outlet. "He never got chance to ride them but managed to fight one off with anti-tank missiles. Now this is his chance to have his own little tank."
Check out Eddie Shaw's new ride in the video below: 
Originally published: August 17, 2015