15 Accessible Sex Toys and Devices That Can Spice Up Your Sex Life
---
Editor's Note
We hope the products below help you or a loved one in your health journeys. Just so you know, The Mighty may collect a share of sales from the affiliate links on this page. As an Amazon associate, we earn from qualifying purchases.
Sex is a basic human need, yet often people with mobility challenges or physical differences are left out of the conversation, from depictions in popular media to the design of sex toys. When considering the latter, most people view sex toys as a naughty bonus. For people with a disability or chronic illness, however, sex toys aren't "just" for fun — they're an empowering way to make sex accessible.  
"Sex toys can not only give us pleasure but they are assistive technology just like a cane or a shower chair," Eva Sweeney, sex educator and host of "Cripping Up Sex With Eva," told The Mighty. "They allow us to explore and enjoy our bodies like everybody else. So many times toys are viewed as novelties or optional when they are necessary for many people with disabilities or chronic illness (and without)."
It's easy to find enticing sex toys if you're able-bodied, but it's more of a challenge to find affordable options that people with mobility challenges or even chronic pain can use comfortably. "Most sex toys are very expensive and as we all know people with disabilities are more likely to live in poverty," Sweeney said. "That's the major barrier keeping people with disabilities from getting the toys they need."
We gathered 15 accessible sex toys, wearables and devices that might just fast-track you to the big "O," whether you're looking for solo fun or a partnered encounter. And here's a little extra advice from Sweeney: "Explore! Try different toys. Everybody is different."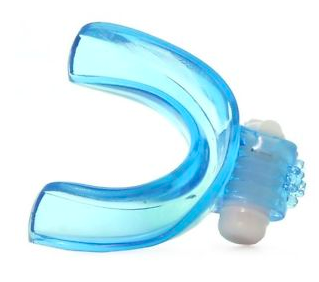 This toy lets your tongue do the talking during sexy times with this hands-free vibrator you can wear. It looks a little like a mouth guard, and that's exactly how you'll use it. The design reduces the vibrations you feel on your teeth when the vibrator is on. A small vibrator attached to the outside of the mouthpiece, meanwhile, lets you deliver what Hott Products calls "toe-curling thrills" to a partner.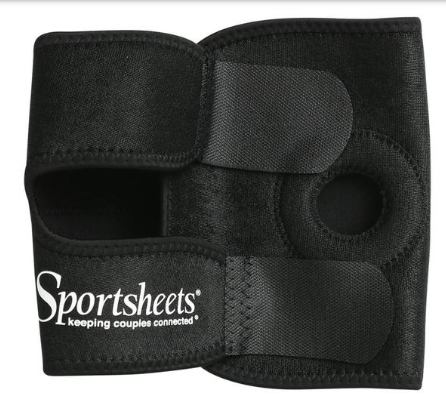 SportSheets' thigh strap-on lets you give a partner an intimate experience with penetration even if your mobility restricts your pelvic movement. It's hands-free for you, so while your partner grinds, you get to explore. The strap-on harness is sturdy and comfortable and can be a great solution for accessibility. "Harnesses can be really helpful for keeping toys in place," Sweeney said. "There are harnesses for every body part and can be custom made," so let your imagination run wild.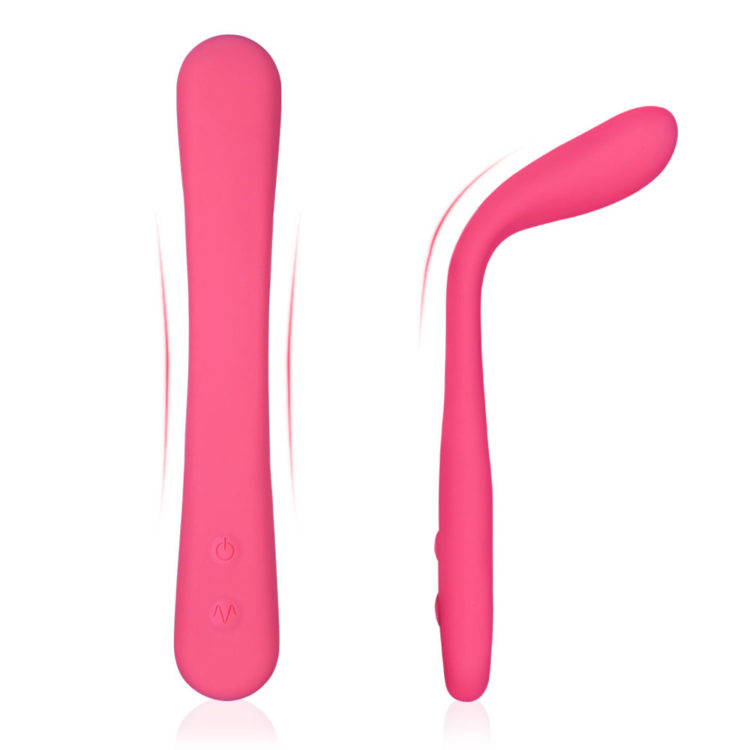 "I really like flexible toys because you can mold them in whatever shape you want and they usually stay like that so you don't have to use your hands as much," Sweeney told The Mighty. The Mage flexible massager vibrator delivers on this sex toy ideal. Made by Intimate Melody, this vibrator isn't hands-free, but it's completely flexible so you can customize the toy to what works best for you. That includes bending, twisting and folding the Mage and exploring its six massage modes at three strength levels.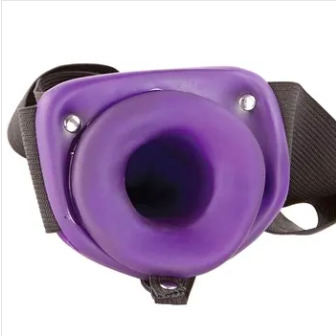 A hollow strap-on can bring new energy into your sexual life if penetration is important to your routine. The hollowed dildo can accommodate an erect or resting penis, and if you live with erectile dysfunction, a hollow strap-on can provide the sensation of giving penetrative sex for you and a partner. The rippled shell will feel great for both parties. It's a flexible investment because it can be used by any gender thanks to an adjustable, sturdy harness and an easy-to-clean dildo. You can also invest in a vibrating version of this hollow strap-on.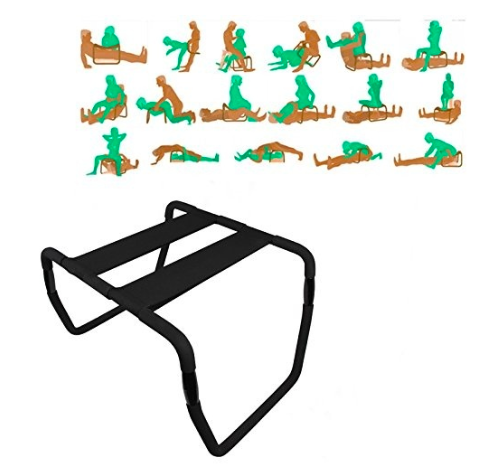 Sometimes, you just need a little extra support. Enter the sex stool, a sturdy metal frame with elastic straps to support your body weight that gives you amazing access to a partner or sex toy mount. With a sex stool, you'll use less energy and be able to focus more on pleasure and less on strain. It's easy on the knees, and some users have reported extra tingles thanks to increased compression in your glutes as you use the stool.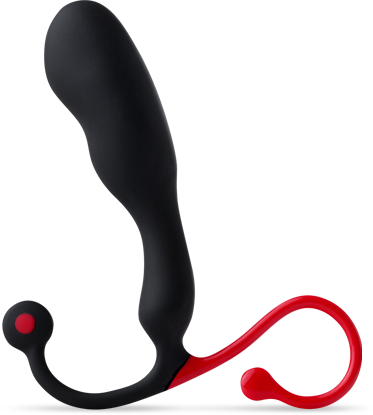 For those who like to enter through the back door, Aneros' HelixSyn prostate stimulator is the hands-free option you may be looking for. Advertised as having "velvet touch" silicone, the toy is comfortable for both beginners and advanced users. Its shape fits comfortably inside your body and causes friction in all the right spots as you contract and relax your muscles (a version of anal kegel exercises). HelixSyn's design pivots as you move, so you're in good shape no matter what position you choose. Plus, the handle won't cause any pain and a comfort tab is designed to increase your pleasure.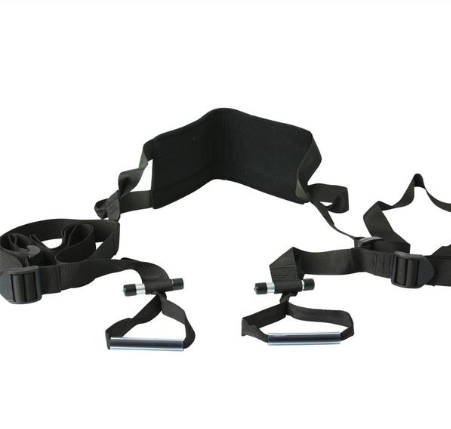 To gain extra support and a lot of flexibility positioning with a partner, give this door jam sex sling by SportSheets a try. The sturdy sling has a seat, hand and foot straps, all of which are adjustable. At least one partner will need to stand. However, the sling can assist in bearing body weight as you try out new sex positions that might not otherwise be possible. Other sling options, like a simple sex sling or the Penetration Station that attaches to the mattress, might also be worth checking out.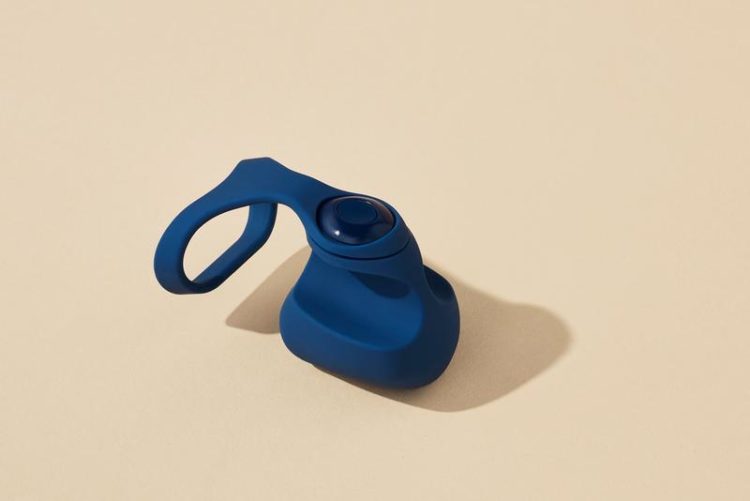 With Fin, Dame Products has taken the grip challenge out of vibrators. "Fin is a finger vibrator…that's much easier to hold than most bullets because it has little fins almost that goes between your two fingers," Dame co-founder, Alexandra Fine, told The Mighty. "It also has a detachable tether that can really tie the product to your hand in a way that a lot of people either with disabilities or arthritis or any challenges gripping something really like….The way it works with your hand, it feels more like a natural extension of your body." Introduced in 2016 by Fine and Dame co-founder Janet Lieberman, Fin offers dual sensations and three speeds all in the palm of your hand. Also check out Dame Products' flagship hands-free vibrator you can wear during sex, Eva II.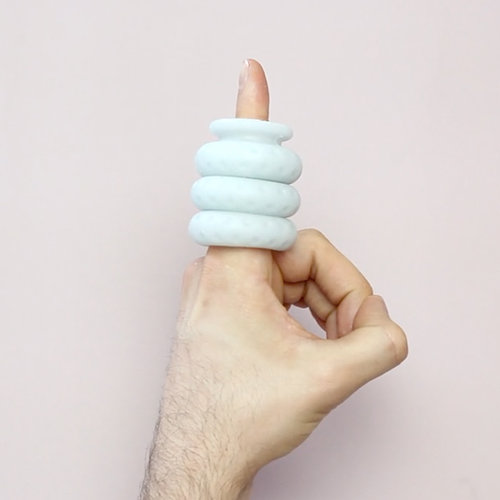 The first intimate wearable, Ohnut's creator and founder Emily Sauer wanted to address painful sex for people with a vagina. "I had been experiencing painful sex myself for my entire sexual life and when I had asked doctors for advice they really didn't want to offer any help," Sauer told The Mighty. "It finally got to a point where I had felt so isolated by my experience because I was too embarrassed to talk about it and [so I] came up with this crazy idea."
Ohnut — comprised of four stackable, adjustable linking rings "that allow you to modulate penetration depth" — aims to reduce pain and bring fun back into the bedroom. The squishy, comfortable silicone Ohnut is worn by the penetrating partner or placed on a toy, and you can add or remove rings to personalize penetration depth. Orders placed on Ohnut's website are scheduled to ship in early November.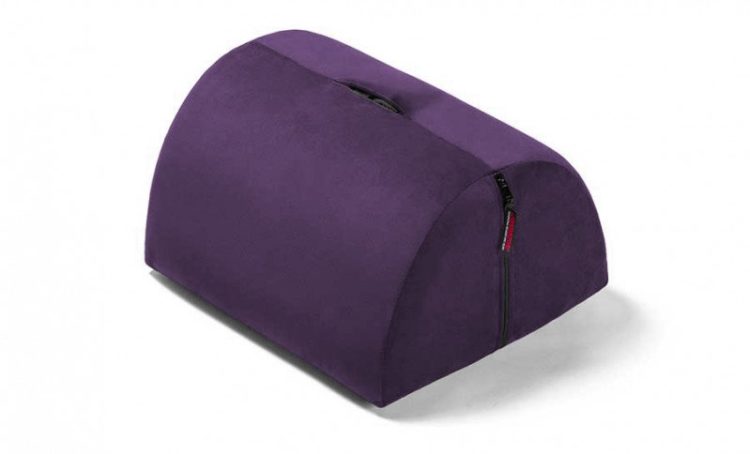 A variety of pillows can make sex more comfortable and accessible. There are tons of pillow options out there, from wedges to ramps, lifts, sex toy mounts and center stages. From master sex-friendly pillow company Liberator, the BonBon sex toy mount pillow is a versatile investment. You can insert a toy into the mount for solo fun or you can use the BonBon on its own to find a comfortable sex position with a partner. It's a two-in-one pillow combination for whatever you're in the mood for.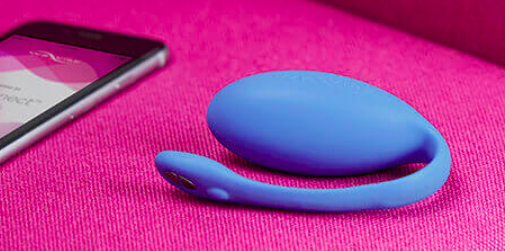 For a wearable, hands-free vibrator that delivers maximum G-spot sensation, We-Vibe's Jive has you covered. Easy to manage, the Jive's design prioritizes user comfort. Once it's in place, you can deliver 10 modes of self-pleasure. Kick your fun up a notch because the Jive connects to a controllable app via Bluetooth, so you or a partner can control the toy from anywhere, and you can create custom vibes. It's on the expensive side, and for any toy in a higher price range, Sweeney advised finding a cheaper version for testing before investing in the higher quality version.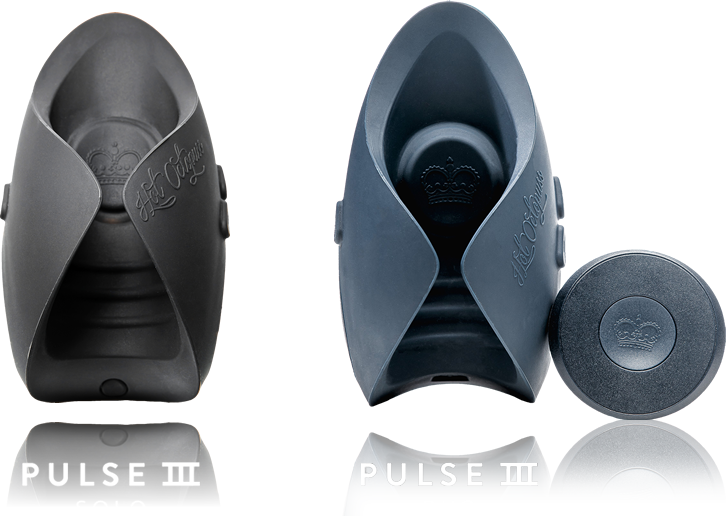 Vibrators aren't just for people with vaginas. The Pulse III Solo by Hot Octopuss brings hands-free vibration to those of you with a penis. It's expensive, but this "guybrator," as they call it, delivers oscillating stimulation backed by science to give you an orgasm without lifting a finger. You can adjust the Solo's speed, and the expandable silicone wings wrap around comfortably for maximum sensation. In addition, Hot Octopuss' research found that an erection isn't required to use the Solo: "Tests have shown that used static, Pulse can lead to orgasm even while the user remains flaccid."

Check out Fun Factory's Bi-Stronic Fusion for hands-free penetration. It's a multidimensional tool, providing thrusting, pulsing and vibrating all in one. Once inserted, it does the work for you. The Fusion is shaped to reach the G-spot and provide clitoral stimulation all at the same time, though some reviewers have said the toy's larger size makes full insertion (required for the external vibrator to reach the clit) uncomfortable for some people. You can also test-drive the Fusion through 64 pulsation and vibration options.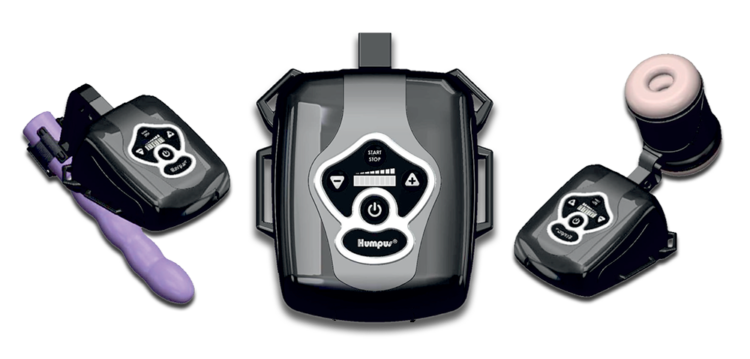 Humpus, a U.K.-based company working to revolutionize hands-free pleasure, is nearly ready to release their Humpus sex machine. Made for any gender (or couple), the compact machine is worn around the waist with either a penetrative or sleeve attachment. With the click of a button, Humpus will do the stroking or thrusting, and you have the ability to adjust the speed or the attachment. They're on the pricey side, and, according to a recent press release, the Humpus won't be available until the holidays this year at the earliest.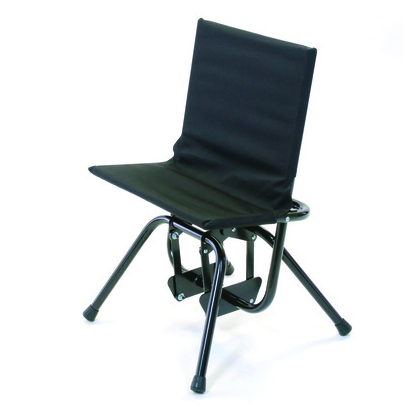 Designed by a person with C6-7 quadriplegia to add more choice to sexual movement, the IntimateRider chair smoothly glides to provide thrusting action. The seat of the chair is short so it doesn't get in the way of the action, and its design makes it easy to transfer into and find the optimal position. IntimateRider swings into action with movement from your upper torso, or with assistance from your partner. You can also add a RiderMate or RiderMate Deluxe for additional positioning and support options for you and a partner.
Looking for some disability-inclusive sex positions? Check out our illustrated list. 
Header image via Vidar Nordli-Mathisen/Unsplash.
Originally published: October 3, 2018