'Addy and Uno,' New Off-Broadway Play, Features Characters With Disabilities
---
A new family musical, "Addy and Uno," will feature a cast of characters with disabilities. With concept and book by Nava Silton, PhD., a developmental psychologist, and music and lyrics by Bonnie Gleicher, the project is helmed by two women who want those with disabilities to see themselves on the stage. Emmy-nominated Donna Drake will direct.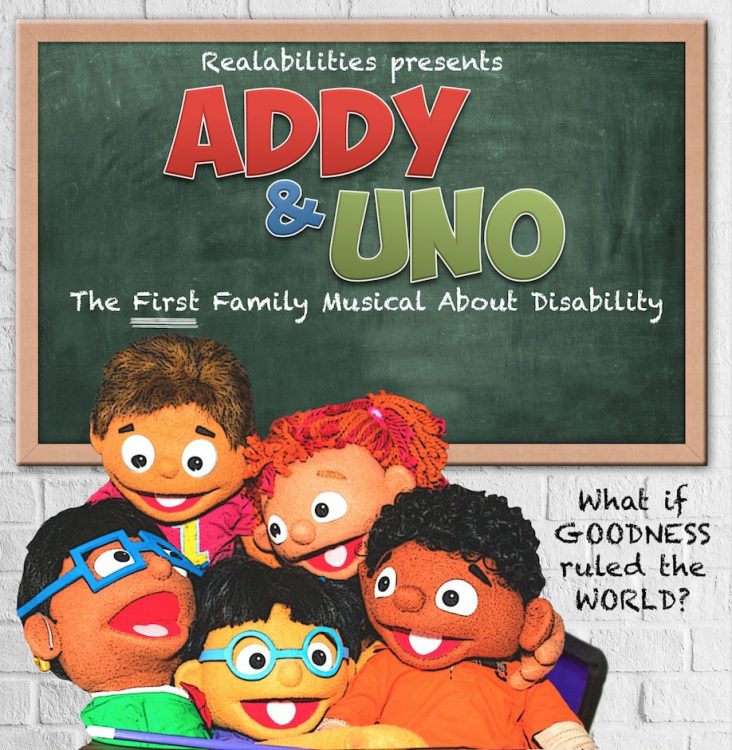 "Addy and Uno" will star five young characters with disabilities: Addy, who has ADHD; Uno, who's on the autism spectrum; Melody who has a visual impairment; Seemore, who's hard of hearing and communicates with sign language; and RJ, who uses a wheelchair.
The actors do not have disabilities, and it's important to note this because while disabled people make up one-fifth of the U.S. population, disabled actors are rarely given opportunities. For the next production, Silton and Gleicher are interested in hiring actors with disabilities who match the characters they play.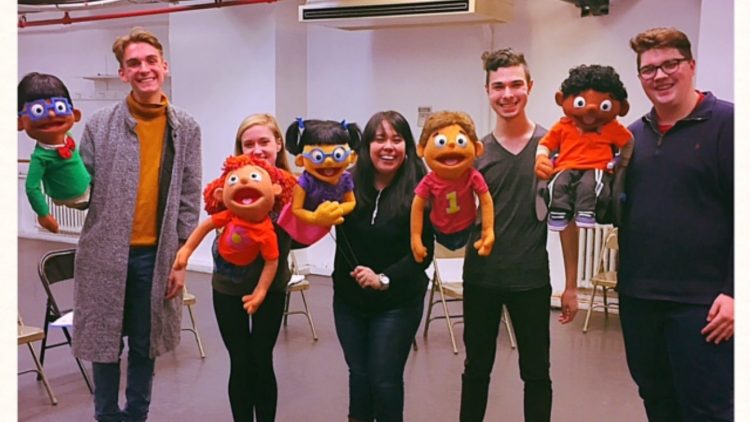 Gleicher said she and Silton consulted people with disabilities when creating the show.
It was very important to us to represent the disabilities as accurately, as possible. We consulted with an ASL (American Sign Language) expert regarding Seemore, our character who presents with a hearing impairment. We had an adult male with a significant visual disability consult with us about Melody, our character who presents with low vision [for] our comic books, and we tried to utilize some of that information to best inform our portrayal of Melody in the musical, as well. We consulted with a variety of adults with autism spectrum disorders and also consulted with parents of children on the autism spectrum. Finally, we had a variety of college students with ADHD help inform our portrayal of Addy, our character presenting with ADHD.
The play addresses themes of bullying, friendship and kindness. "I hope viewers will be empowered to be kind, empathic, loving and interested in their peers, whatever their color, interest or ability," said Silton, who hopes to foster understanding and communication between disabled children and their peers.
Silton, whose nephew is on the autism spectrum, began working at Nickelodeon and Columbia University on Social Emotional Learning after graduating college. Later, she began a Ph.D. in Developmental Psychology at Fordham University with a practicum at Sesame Street Workshop.
When Silton asked her sister, who she lived with, about the challenges that can come with autism, she told her: "The hardest thing for me is when kids come into our home and flock to my other kids and pretend that Elie, my son on the spectrum, is part of the wallpaper. I wish they would take the time to see all of the wonderful and special things about Elie." Silton then ran a survey at the Sesame Street Workshop, which revealed 93 percent of parents of children with disabilities reported they'd rather see a show that would teach able-bodied children how to better understand and appreciate their disabled peers, rather than a show that would teach direct social emotional skills.
Silton forged ahead, developing a pilot TV episode of a show called "Realabilities" and creating 10 comic books featuring the same characters of "Addy and Uno." The comics also feature characters with Down syndrome, Williams syndrome, Tourette's syndrome, stuttering and dyslexia. Silton collaborated with her students at Marymount Manhattan College to write two instructional manuals for teachers.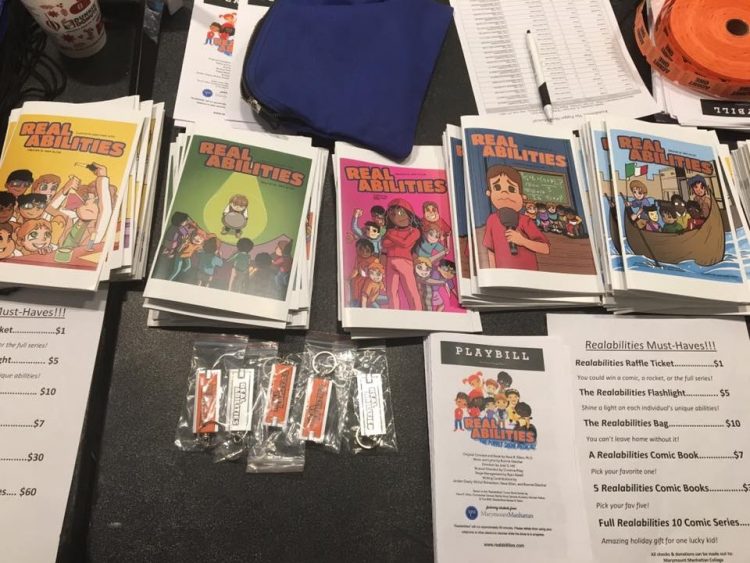 "I want viewers who read the 'Realabilities' comic book series or who view the 'Addy and Uno' musical to celebrate friendship, the beauty of difference and to take more time to get to know and appreciate their peers of all abilities," Silton told The Mighty. "I want to open up their vistas and to challenge them to be investigators and to find each individual's special strengths."
Children with disabilities are two to three times more likely to face bullying than their non-disabled peers. "I hope that viewers who see the show or read the comic book series recognize how nice it feels to be nice, how kindness and empathy are the most powerful of tools and so much more powerful than bullying and putting others down," Silton said.
"The hurt and the insecurities are a part of this musical, as well as the joys of friendship, passion and strength," Gleicher added.
Silton says musical performance is a cognitively and artistically rich medium both children of all abilities can relate to.
"Their journey is perfect for a musical," Gleicher added. "These characters face such challenges but have such humor and heart and resilience in the face of them. Music has this honest way of leaping into the life of a character and soaring and connecting with millions of people. Their story was meant to be sung."
Gleicher said her favorite part of producing the play has been watching adults laugh and cry in the audience and seeing kids walk out of the theater singing the songs and repeating the sign language they learned from the characters. "It's a universal show kids and adults enjoy," she said, "which is rare and incredible to witness."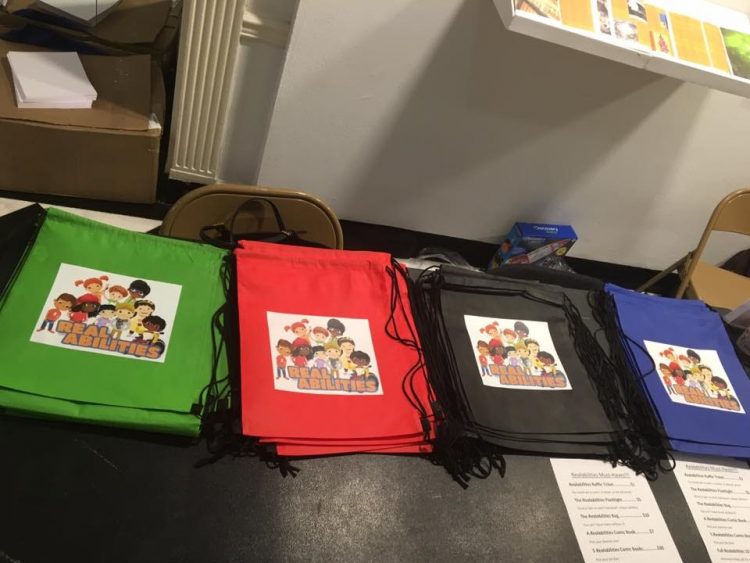 "I hope individuals living with disabilities will see themselves showcased positively on the show canvas," Silton said, "and will be able to use the play and comic book series as a springboard to better educate their neurotypical or typical peers about the beauty of difference."
"Addy and Uno" will run from August 28-September 24 at The Theatre at 14th Street Y. The play is 50 minutes long and steps are being taken to ensure it is sensory-friendly. You can purchase tickets on the Addy and Uno website.
Header credit: Realabilities Facebook page
Originally published: September 1, 2017