Apple's New Disability-Inclusive Emojis Are Now Available on Your Phone
---
Update: With the release of iOS 13.2 on Oct. 28, 2019, Apple's new disability emojis are finally live and available to users when they update their iPhones, according to CNN. Included in the 60 new emojis are service dogs, people who use wheelchairs, prosthetic limbs, hearing aids, and more.
Update: On July 16, Apple provided a first look at its new disability-related emojis, which are slated to be released this fall. "Celebrating diversity in all its many forms is integral to Apple's values and these new options help fill a significant gap in the emoji keyboard," Apple said in a press release announcing the news.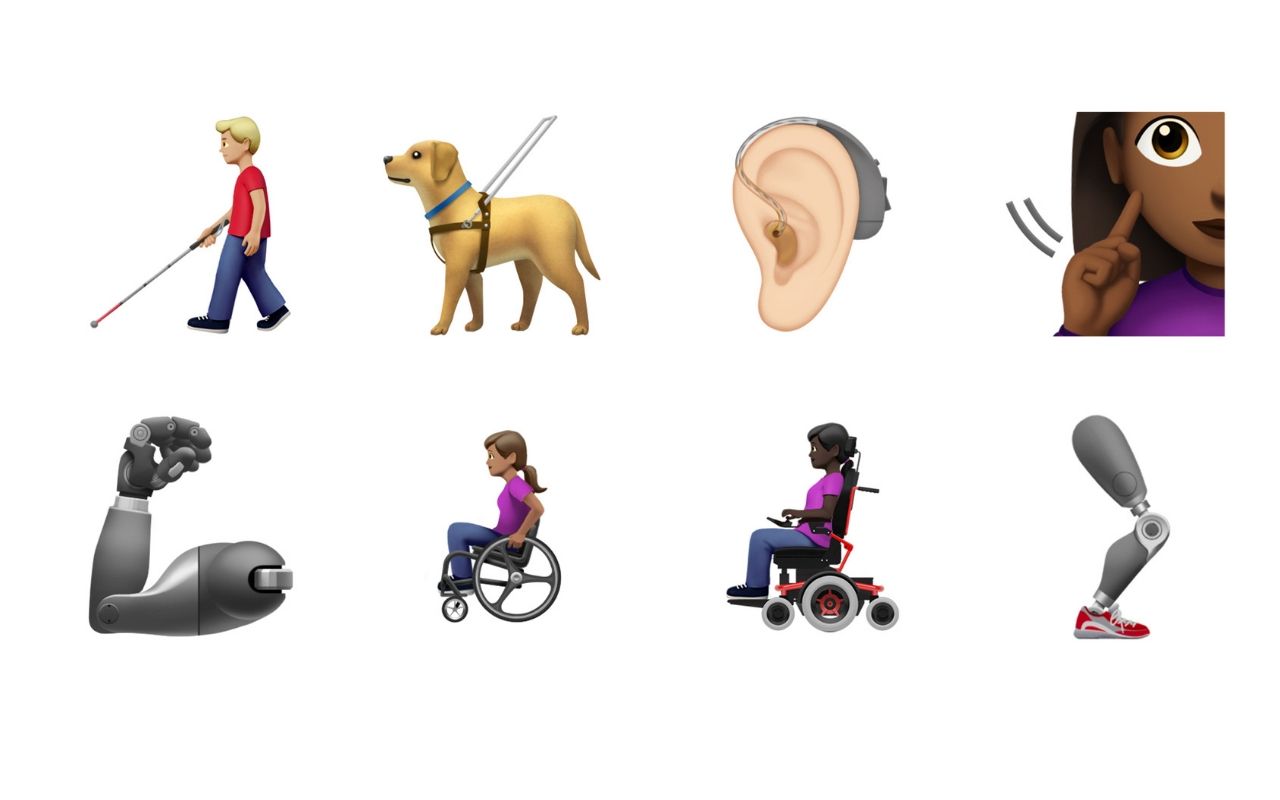 Update: On Feb. 5, the Unicode Consortium released its final list of 59 new emojis for 2019, including Apple's proposed disability-inclusive emojis. Among the approved designs are an ear with a hearing aid, people using the sign for deaf, motorized wheelchair users, support cane users, a prosthetic arm and leg, guide and service dogs, a wheelchair and motorized scooter, and support cane. Now Apple must design its version of the emojis, which typically takes several months, according to MacRumors. The new emojis should be released at some point in 2019.
Emojis of people using wheelchairs, service dogs, hearing aids and more could be coming to your iPhone. On Friday, Apple submitted a proposal to the Unicode Consortium — the non-profit that reviews requests for new emojis.
Apple's request includes a total of 13 new emojis. The emojis fall into four categories, deaf and hard of hearing, blind and low vision, physical disabilities, and hidden disabilities, according to the company's proposal. Apple collaborated with the American Council of the Blind, the Cerebral Palsy Foundation and the National Association of the Deaf.
"The current selection of emoji provides a wide array of representations of people, activities, and objects meaningful to the general public, but very few speak to the life experiences of those with disabilities," Apple states in its proposal. "At Apple, we believe that technology should be accessible to everyone and should provide an experience that serves individual needs. Adding emoji emblematic to users' life experiences helps foster a diverse culture that is inclusive of disability."
Apple is not the first to call for disability-inclusive emojis. People with disabilities have been asking for more inclusive emojis for years. In 2016, Scope, a U.K.-based nonprofit which promotes inclusion for people with disabilities, released 18 emojis featuring disabled people and highlighting the Paralympics. None of these emojis, however, are part of the Unicode keyboard.
Currently, there is only one disability-related emoji — the "wheelchair symbol" — despite the fact that approximately 20 percent of the population lives with a disability. Fictional creatures, like mermaids and zombies, on the other hand, have 14 different emojis. According to Scope, of the 4,000 Twitter users they polled, 65 percent of users said one emoji wasn't enough to represent the full spectrum of disability.
Below are some of the emojis you can expect should Apple's proposal go through.
The deaf and hard of hearing emojis will include a man and woman making the sign for "deaf." A third will show an ear with a hearing aid.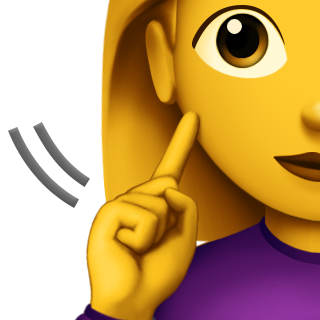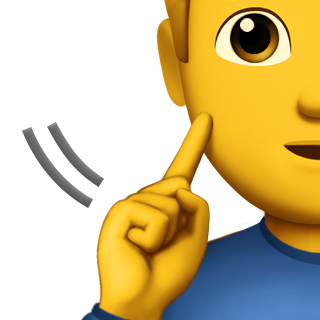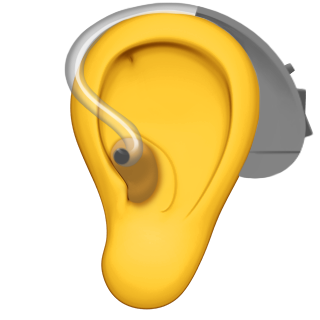 The blind and low vision emojis include a man and a woman using a white cane, and a guide dog with a harness.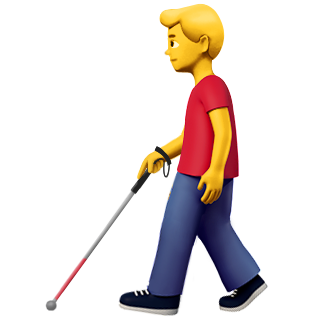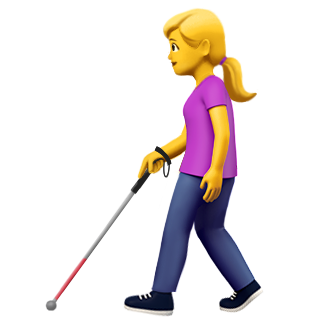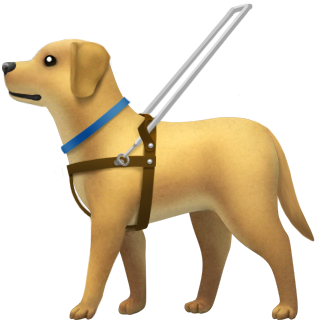 For physical disabilities, Apple proposed emojis of people using wheelchairs and electric chairs as well as images of a prosthetic arm and leg.

For hidden disabilities, Apple proposed a service dog with a vest because service dogs are used for various disabilities and disorders such as epilepsy and PTSD.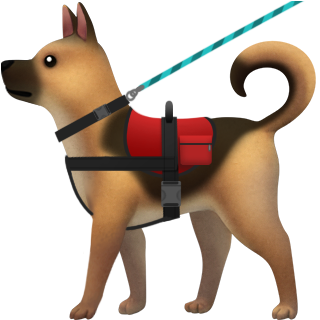 Images via Apple
Originally published: March 23, 2018