Disability Advocate Belo Cipriani Creates Oleb Books, a New Publishing House for Writers With Disabilities
---
Belo Cipriani, a 38-year-old blind journalist and disability advocate, has created a new publishing house, Oleb Books, dedicated to serving the disability community. His debut book "Firsts – Coming of Age Stories by People with Disabilities" launched Monday, and features the stories of eleven authors living with a variety of disabilities. 
Cipriani was working with one of his editors when he realized he needed to open his own publishing house.
She was giving me feedback on my disability writing not being inspirational enough. I said to her that these are serious issues and I have a right not to be happy all the time. And she said people that read about disability want inspiration. That's when I realized, in order to write about my disability freely, I have to be in a community. And so I wanted to start this publishing house where I have a network of editors who all have disabilities.
The idea for Oleb Books' debut offering, "Firsts – Coming of Age Stories by People with Disabilities," came during Cipriani's time as a freelance journalist.
"I was talking to this one man who said he was the first guy with his disability to attend college and that kind of resonated with me because I have been in this situation where I was the first blind person to do something and it became news," he said. Cipriani noticed that every time he interviewed a person with a disability and asked whether they were the first one with their particular disability to do something in life, the answer was always "yes." 
"I think that a lot of stories about disability are written about us but not by us, and that has always been an issue in history," Cipriani said. "What they are putting out there is not representative."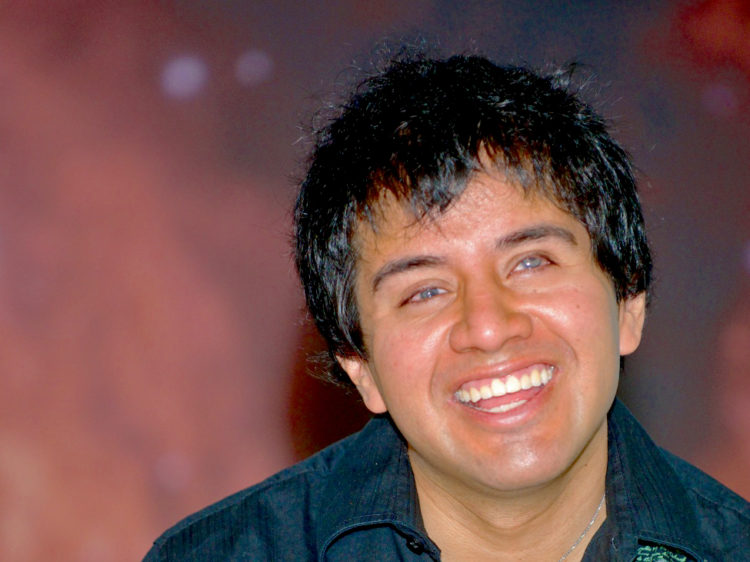 In 2007, when Cipriani was 26 years old, he was robbed and severely injured while walking through the Castro District of San Francisco. The physical trauma left him blind. Cipriani began writing as a way of processing the trauma and his disability. "It started out as a writing exercise from my therapist because I had PTSD as a result of the assault that left me blind," Cipriani said. He wrote "Blind: A Memoir" in 2011, documenting the first two years after his injury.
Cipriani has advocated for himself and others since he was a child. He grew up as the only Jewish child in his class. "In Kindergarten, kids would say, 'Why aren't you normal?'" he said. 
Later, as a teenager in the '90s, he came out as gay. "Even then, people were saying to me, "Why can't you be normal?' I always needed to advocate for myself," he said. "When I became blind, of course, it was hard for me, but it wasn't new to me that whole conflict of being part of a minority."
Cipriani hopes that Oleb Books will provide writers with disabilities more than just an opportunity to be published. Through his publishing house, Cipriani wants to trigger more conversations about writing and disability, and help those with disabilities become skilled writers. Oleb Books plans to offer workshops and online classes for disabled writers in the future.
"I was very privileged. I could go and get a Master's degree because I had a good job. A lot of people with disabilities don't have that luxury," he said. "I am focused on creating community and resources in addition to selling books."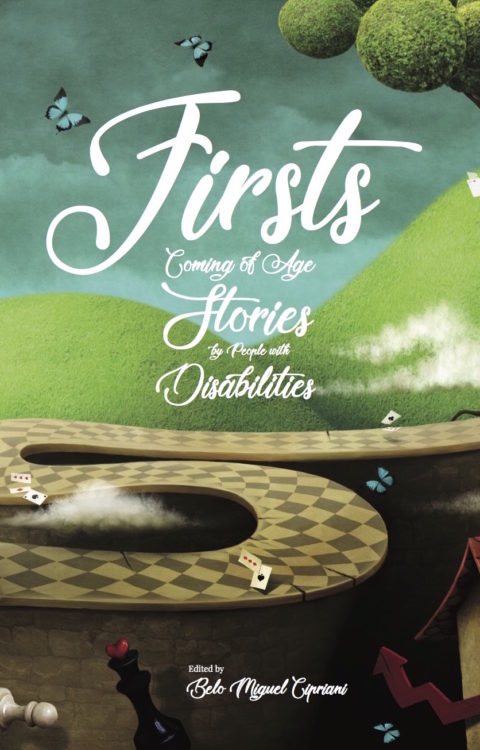 "Firsts – Coming of Age Stories by People with Disabilities" is available on Amazon.
All images by Belo Cipriani