These Are the Best Tracking Devices for Kids Who Wander
---
Updated August 8,2019
There is nothing scarier for a parent than losing their child, and for parents who have kids who wander, that fear is always in the back of our minds.
Several weeks ago, I had to call 911 when my daughter left our home in search of her dad. It was terrifying. As soon as I stepped out the door, I knew the choice between turning left or right could make all the difference. So many scenarios played in my mind, as I have friends who lost their kids tragically when they wandered. When we finally found her, she ran to me and her sister and said, "I was scared, I couldn't find home." Once we were inside the house, I bawled… more than once.
This led me to do some thorough research on GPS trackers. There are so many devices available, but not all are reputable or are "parent-approved." Some devices seemed to be great options, yet looking at reviews it was clear parents were not satisfied or the devices were not effective at providing what they promised.
Because I know there are many other parents out there who have kids who wander, I want to share with you the top four GPS devices I found. I narrowed it down from over 15 options to four I feel I can recommend. These are the devices I considered getting for my child. These were also backed by parents — tried and tested over time for accuracy, accessibility and peace of mind.
I had phone conversations with representatives from each of these companies and spent time asking questions regarding different scenarios to get an idea how the device would work in each instance. I narrowed it down to the devices I would actually consider getting for my child.
I also called our local waiver program to ask if they would cover a GPS device. In our state, our waiver will cover the cost based on my child's needs. So if you are on the lookout for a GPS device, make sure to contact your social worker or case manager and ask about Medicaid, waivers or grant programs that could possibly cover the cost and monthly fees.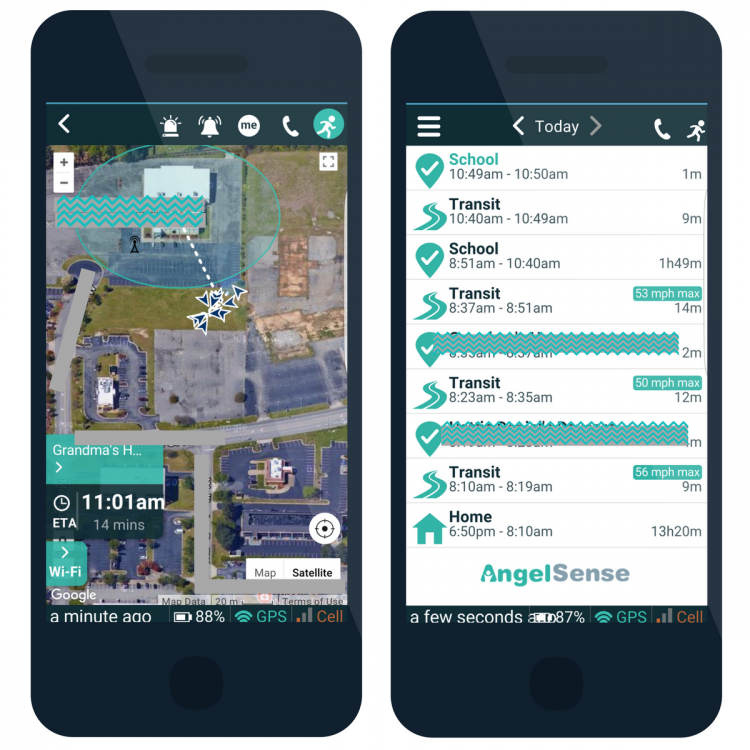 This is perhaps the best-known device for kids with disabilities, especially for children who are nonverbal. Everyone who works at AngelSense has a child with a disability, so when I called, I was able to relate to another mom who "got it." She offered great tips for helping kids get used to the device and provided some more personal insight in how the device can be used.
What it does:
Learns your child's schedule and common locations and offers a full-day view of your child's location.
Allows you to set the perimeter of "safe locations."
Alerts you if your child is in an unknown location. It even shows you Google Maps, including street view, if your child is in an unknown location.
Gives you "listen in" capabilities for up to 60 minutes a month.
When your child is on the bus (or in a car with someone else) not only will it alert you of the location, it will let you know the speed of the vehicle.
Has a first-responder group alarm. You can select family members or neighbors to receive notifications.
A late-departure warning will, for example, alert you if the school bus is not leaving on time.
A school dashboard helps the school keep your child safe (so much better than the bright orange vest I insisted my child wear during recess).
AngelCall two-way voice means you can talk to your child when necessary. If they are nonverbal and someone is with them, you can communicate with the person who is with your child and let them know you are on your way.
Indoor search shows you where in your home or school your child is at.
Its alarm is helpful to locate your child in crowded places or as an alarm for people nearby to help.
The downfall of this device it that it is large (hand-held size), and it can take time for some kids to feel comfortable wearing it against their body.
Device cost: $229 ($79 only with back-to-school deal)
Monthly plan: $39.99
Get AngelSense here.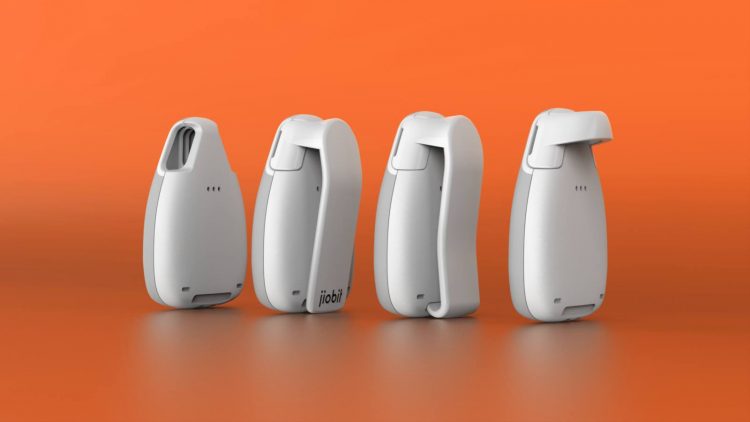 Jiobit is a new device on the market. You don't pay until it ships. Jiobit is small and discrete. It is strictly a tracking device, so no phone capabilities. Because it is small and lightweight, most kids won't be bothered by it. Based on the specs, what it offers and my daughter's needs, this is what we will be trying with her.
What you get:
Accurate tracking in every location, (including your home or the 10th floor of a building).
It uses Bluetooth, WiFi, GPS cellular and Wi-Fi triangulation, so it is extremely accurate.
It has a "follow me mode," and when it is set up it will alert you if your child is getting too far. You can decide how far from you they can get. Perfect for crowded places.
You can set up "live mode" to know where kids are at school: classroom, music room, playground, gym, etc.
A small device you can attach almost anywhere  makes it a lot more functional than larger devices.
Boasts a long battery life; you will only be charging once a week or even once a month.
Gives alerts with your child's location.
Allows you to set the perimeter of "safe locations."
You can manually set up common locations and routes.
It's fully waterproof.
Comes with clip attachments for pants or straps. For kids with sensory issues they can go on waist bands (they are considering making it like a necklace or arm band). Because of the small size it lends itself to be versatile in where to place it.
Because of the back order till February, they are offering it at a low cost. Comes with two clips, sleeve and charging dock.
Device cost: $129.99
Monthly plan: $12.99
Get Jiobit here.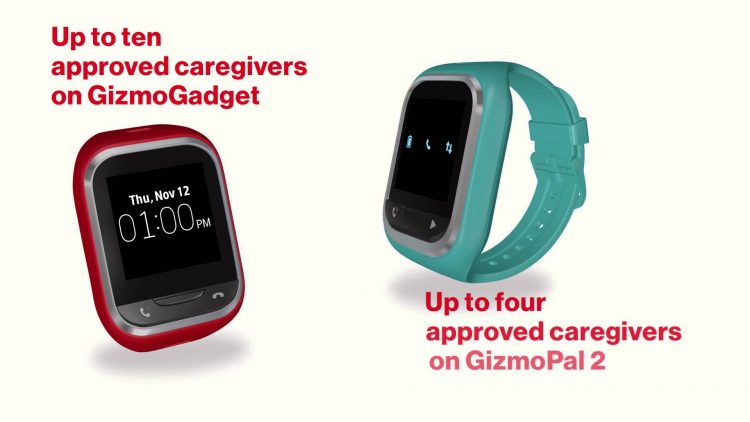 The Gizmo Gadget is a GPS watch and a phone all in one. In my research, I found this to be a popular option and many kids (and parents) like having a watch that is also a cell phone so they can call their parents.
What you get:
Real-time location.
Tracks real locations (like the "find my iPhone" app).
You can set boundaries and get notifications if a child crosses them.
Notifications tell you where your child is.
You can set up alerts of where a child is supposed to be at certain times.
Stores up to 10 numbers a child can call and receive calls from.
It's waterproof.
Gizmo app provides location and call history.
You can add several people to contacts via the app.
It's compatible with iPhone and Android.
The downfall is only Verizon seems to carry it, but per the Verizon representative I talked to, sometimes Target or BestBuy carry them. Battery life does not last as long, which is a concern they have heard about the device.
Device cost: $179.99
One time activation fee: $30
Monthly plan: $5 to $10 depending on the plan (with a 2-year-contract)
Get the Gizmo Gadget here.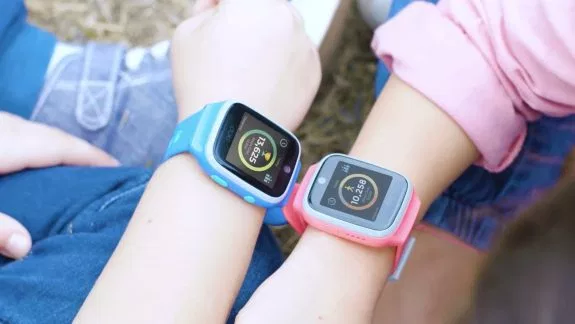 The dokiPal is a new smartwatch for kids. The watch features video and voice calling, messaging, fitness tracking, reminders and location tracking.
What you get:
The dokiPal's smart locator utilizes advanced tracking that combines GPS, LBS and WiFi technology for precise accuracy and triangulation.
The watch uses Broadcom's GPS solution for optimized location-tracking and reduced battery consumption.
dokiPal's 800mAH battery capacity allows for an extended standby time of 72 hours and up to 48 hours under normal usage.
The watch has an SOS alert for emergencies. It enables kids to send immediate alerts to parents and everyone on their contact list. Once SOS mode is activated, your child's location and a 60-second sound recording of their surroundings will be sent to you immediately.
It is water resistant.
Device cost: $179 (currently running back-to-school promo with 10 percent off)
Monthly fee: $9.99 (SIM card included with doki)
Get dokiPal here.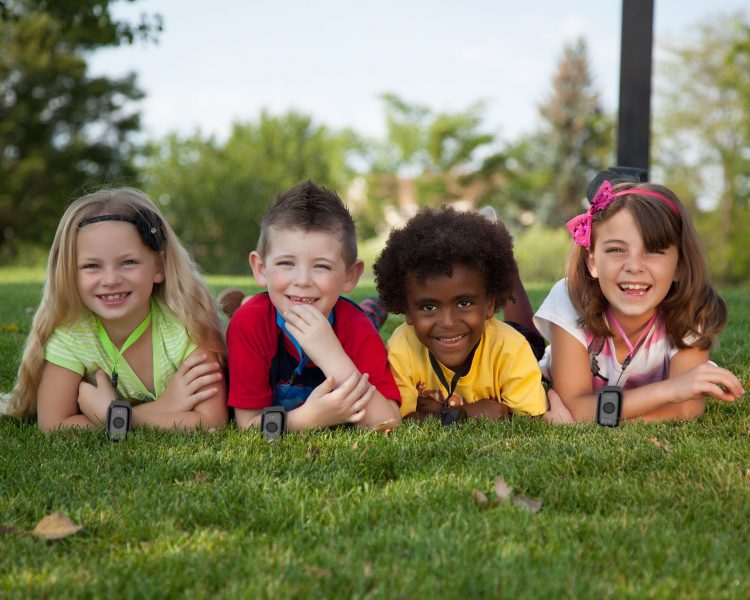 What makes this device different is the "predator alert" feature, which is the only reason I included this device for parents who find this to be important.
What you get:
Real-time location.
Two way call and a panic button if your child need to send you an alert.
"Listen in" mode for up to 30 minutes a month. If going over, it charges 30 cents per minute.
Establishes safe zones (or geo fences) between 50 feet to 5000 feet. You can get immediate alerts.
Predator alerts mean you receive an alert if your child comes within 500 feet of a registered sex offender's residence.
Simultaneous alerting means several people can all receive an alert at the same time. The device can send alerts to as many people as you'd like, including law-enforcement if necessary/desired.
Battery life is around 40 hours.
The device does not give an exact location but a general vicinity within 50 to 100 feet. The representative mentioned they have had complaints of parents who use the device at Disney and were not able to pinpoint the exact location of a child, which is possible with all other devices.
It's a hand-held device. Dimensions are: 2.9 X 1.6 X 0.8.
It's splash- and rain- proof.
Device cost: $135
One time activation fee: $19.99
Monthly plan: $15
Get Amber Alert GPS here.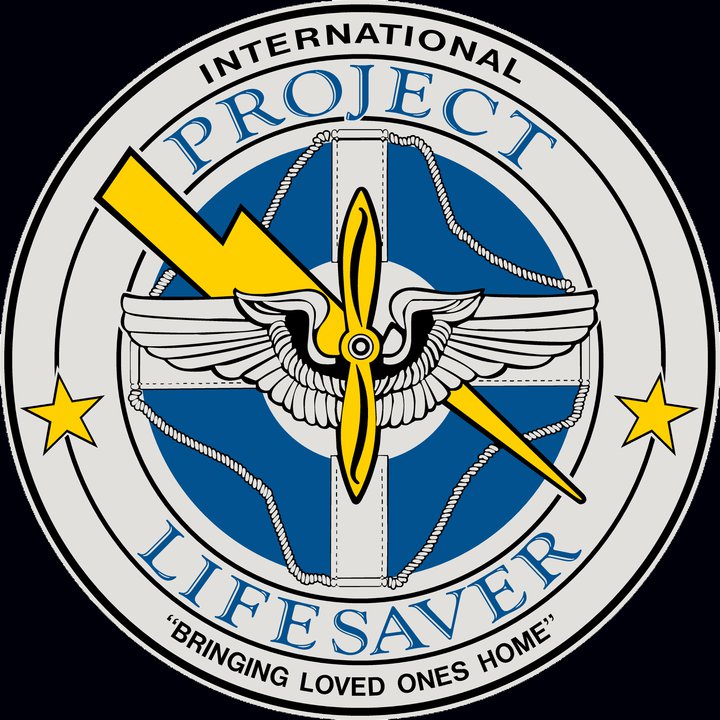 Project Lifesaver is not a GPS device but worth mentioning as it could be the best option for some families. Project Lifesaver is a community-based search-and-rescue program operated by public safety agencies (law enforcement, fire and rescue, etc). It is designed for individuals at risk of wandering. The program is offered through nearly 1,600 agencies across the U.S. and Canada.
What you get:
Project Lifesaver uses radio frequency (RF) technology. Kids wear an RF transmitter and battery with a band that can only be removed by cutting it off. The agency does all maintenance and replacement of batteries, either once a month or every other month.
When you enroll, public safety workers meet with your family. They make a profile of your child, ask questions regarding their disability and needs, take a picture for identification purposes and fit the child with the transmitter.
The device is waterproof.
Project Lifesaver say they have a 100-percent success rate at locating missing children with no significant injury or death. The average recovery time is 30 minutes nationwide.
When a family notices a child is missing, they call 911 or Project Lifesaver and trained search-and-rescue workers are dispatched immediately.
Cost and fees vary per location. Some agencies have grants and only charge a small fee  (around $5 a month) for servicing the device with no other costs involved, but each agency is different.
Project Lifesaver offers some options for caregivers who reside outside an area covered by Project Lifesaver Member agencies. These options include:
The PLI-1000 Personal Locator: This is the same RF equipment with the exception that the receiver can only locate the signal of one transmitter (the wearable locating device worn by the individual). This option costs $799 total with no monthly fee.
The PLI-PR1 Perimeter System: An alert system to detect wandering. This device can be used by those in a servicing area, as well as those outside a personal locator. They have a purchasing option called the "Home Safety Kit," which includes both the perimeter receiver, as well as the PLI-1000 for $869 total with no monthly fees.
The PAL — Protect and Locate Unit: Though their technology is RF, they do have this GPS enabled option. However, Project Lifesaver holds true that GPS is less effective and reliable than RF, and they will not sell this product to anyone who lives in an area with poor cell service because this device will not work for them. Cost is $549 for the device and a full year service, then $29.95 a month after the first year. This option provides codes and information to request medicaid to cover the cost.
Enroll in Project Lifesaver here.
Originally published: February 23, 2018