8 Businesses Owned by People With Disabilities You Can Support
---
Editor's Note
We hope the products below help you or a loved one in your health journeys. Just so you know, The Mighty may collect a share of sales from the affiliate links on this page. As an Amazon associate, we earn from qualifying purchases.
Finding employment can be one of the greatest challenges for people with disabilities. Unfortunately, statistics show that less than one in three people with disabilities have jobs, even though the vast majority want to work. Starting a business can be a path to financial stability for many people with disabilities.
Owning a business can mean having the flexibility to set your own schedule and design your job duties around your physical and sensory needs. So it's no surprise many people with disabilities have founded their own companies. Some have disability-focused businesses, while others make products or offer services for just about everyone.
Below are eight businesses owned by people with disabilities that you can support.

1. Pretty Sick Supply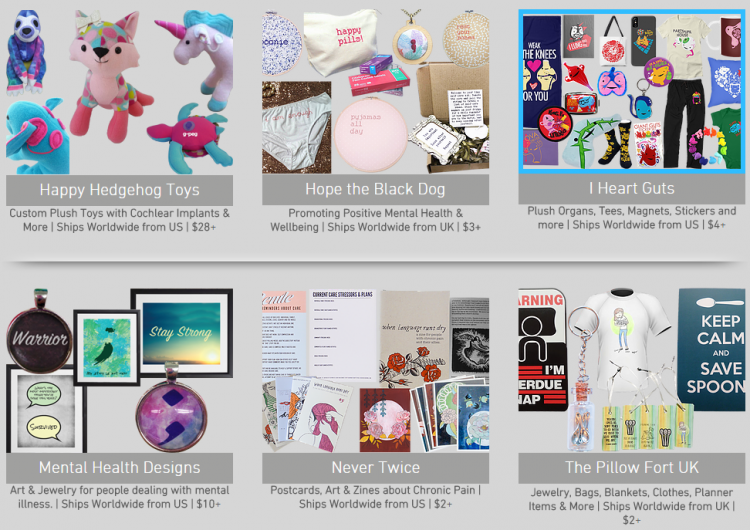 Pretty Sick Supply is more than a single store — it's a shopping directory for people with disabilities and chronic illnesses. Most are small, Etsy-based shops offering unique items like colorful canes, wheelchair and walker cushion covers and pill organizers. Pretty Sick founders SarahCate and Kris both live with multiple disabilities and chronic illnesses and wanted to make it easier for people to find medical gear that doesn't look medical. Their motto is: "Just because your problems are chronic, doesn't mean your gear can't be fabulous!"
Shop at Pretty Sick Supply.
2. Em's Coffee Company

Emilea Hillman is a woman with developmental disabilities who knew she was capable of so much more than being paid under minimum wage in a sheltered workshop. Now she has her own coffee shop in Independence, Iowa. Her clientele has included Hillary Clinton and former Senator Tom Harkin, who continues to share her story as part of his advocacy for people with disabilities. If you can't stop by to get a cup of joe from Em herself, you can still buy her unique coffee blends online!
Check out Em's Coffee Co.
3. DisabledAF

Michele AKA RebelWheels NYC is a disabled and proud activist and artist. Her designs are colorful, outspoken and inclusive of a wide range of disabilities. Proceeds from the sales of her t-shirts, stickers and art prints support ADAPT, the disability rights group that has been fighting for the disability community since the 1970s and organized the 2017 health care protests.
Shop at DisabledAF.
4. CripMark Greeting Cards

Alana Wallace noticed most greeting cards don't include positive images of people with disabilities so she started making her own. She said, "My cards have a disability theme — but the messages are universal and meant to appeal to everyone!"
Shop for CripMark Greeting Cards.
5. Rebirth Garments
Founder Sky Cubacub, who has multiple disabilities, creates wearables and accessories for people on the full spectrum of gender, size and ability. All fashions are custom-made to fit individual bodies. "Rebirth Garments challenges mainstream beauty standards that are sizest, ableist, and conform to the gender binary," Cubacub said
Shop at Rebirth Garments.
6. KD Serenity Creations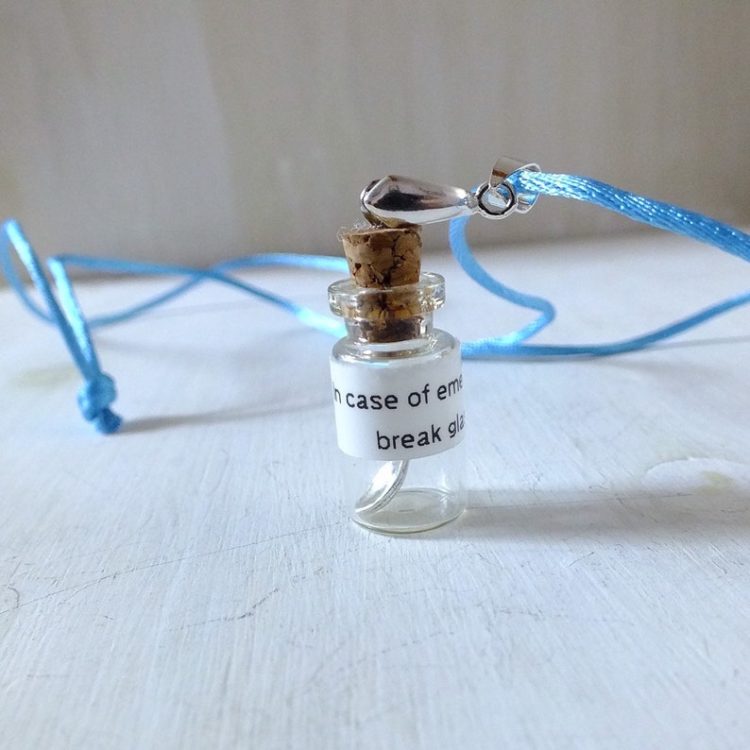 KD Dunn started making jewelry as a method of coping with chronic back pain and fibromyalgia. Her store, KD Serenity Creations, sells "emergency spoon" pendants and other spoonie-themed jewelry, as well as charm necklaces with hopeful messages.
Shop at KD Serenity Creations.
7. Gloves for Life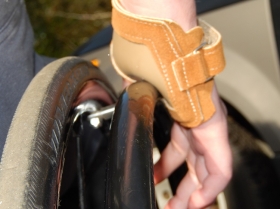 Gloves for Life help quadriplegics and others with limited dexterity maneuver their wheelchairs, transfer and dress. The business is owned by Debbie Riggsby, a C6-C7 quadriplegic, and her husband Zane.
Shop at Gloves for Life.
8. Handcrafted Nightlights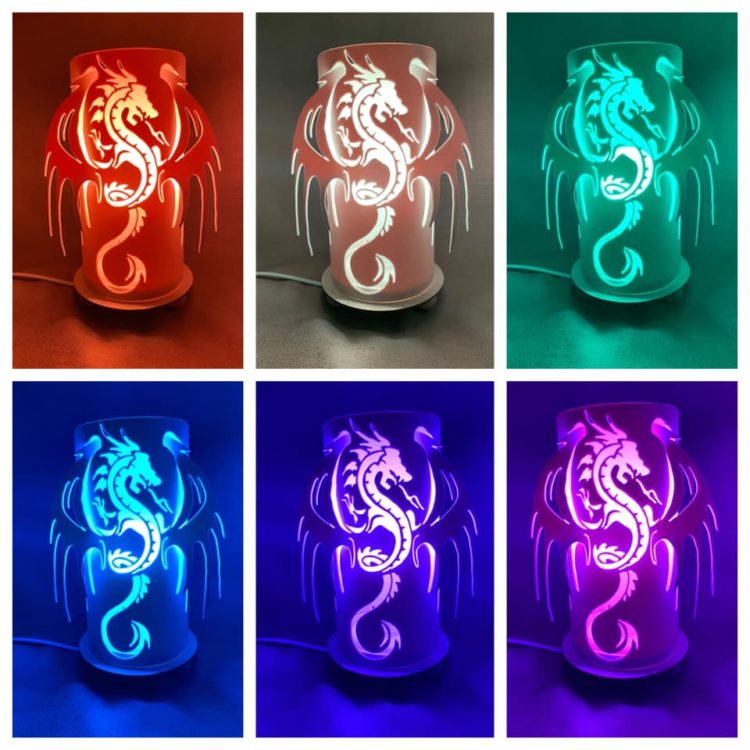 Owner Julie is deaf and designs these beautiful 3D nightlights herself. You can choose from more than 300 designs including movies, nature, sports, and more.
Shop for Handcrafted Nightlights.
For more shopping ideas, check out Businesses Owned by People With Chronic Illnesses, Businesses Owned by People With Down Syndrome, and our Mighty Gift Guide for People With Disabilities.
Do you know more companies we should add to this list? Share them in the comments below!
Originally published: December 15, 2017