Fashion Brand Chromat Introduces 'Pool Rules' Campaign Featuring Models With Disabilities
---
Fashion brand Chromat is bringing all the best poolside looks with its latest swimwear campaign. Chromat is known for its inclusivity, and these ads are no different. The "Pool Rules" campaign includes models with disabilities sporting the brand's bold bathing suits.
Mama Cax, a disability and body positivity advocate, is one of the featured models in the campaign. Cax, who has a prosthetic leg, told Chromat she modeled in the campaign because she's "looking out for the babes with scars, for the babes with disabilities who often feel uncomfortable in these spaces."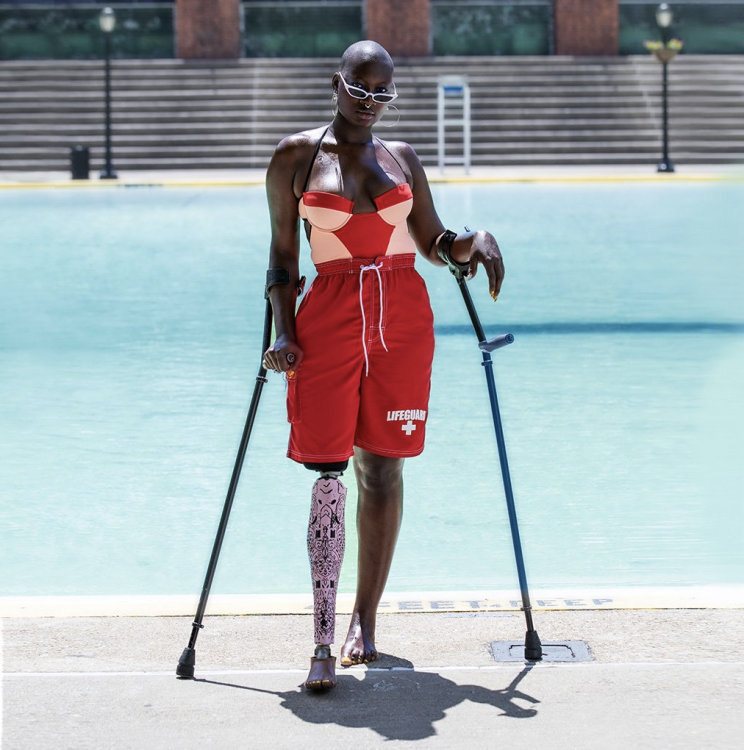 The campaign, called "Pool Rules," comes with a set of 10 rules, such as "scars and stretch marks are welcome" and "all abilities accepted."
Cancer survivor and sexuality educator Ericka Hart also modeled for the campaign.