New Film, 'Me Before You,' Draws Criticism From Disability Activists
---
Warning, this article contains spoilers. 
"Disabled bodies are capable bodies. It's time our media portrayed that."
"Stop perpetuating the idea that disabled people only exist to make you feel better about your life by comparison."
"Disabled people are constantly told that we're a burden and should put abled people before us."
These are just some of the criticisms the soon-to-be-released movie, "Me Before You," is drawing on Twitter. Outrage towards the movie has spawned hashtags #MeBeforeAbleism and #MeBeforeEuthanasia as well as a protest by anti-euthanasia activists at the movie's premiere in the U.K.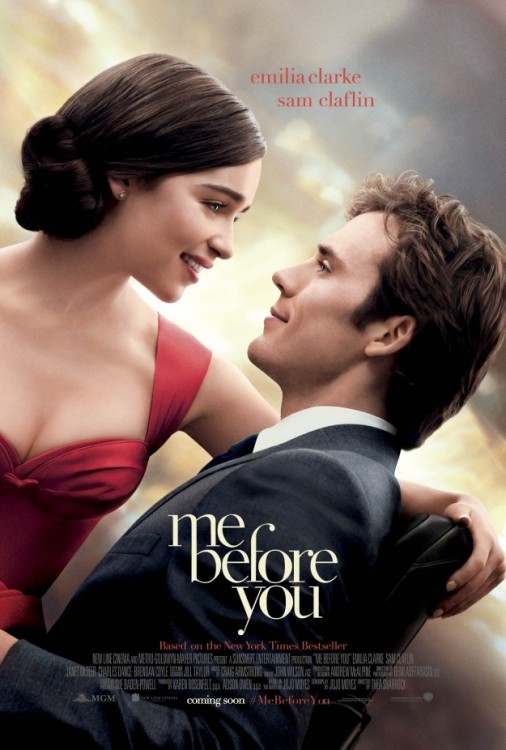 The movie, which comes out on June 3 in the U.S., is centered around the fictional story of Will Traynor –– a wealthy, young man who becomes paralyzed from the neck down in an accident two years prior to movie's storyline. Traynor, who is played by "The Hunger Games'" Sam Claflin, struggles with his newfound disability and feelings of hopelessness. These feelings lead the character to believe he is a burden on those he loves and that his life is better off ended.
These feelings change when Traynor's parents hire a young caretaker for him, Louisa Clark, played by "Game of Thrones'" Emilia Clarke. (Warning, key plot details follow.) Clark and Traynor fall in love; however, the film concludes with him ending his life through physician-assisted euthanasia.
The U.K.-based group, Not Dead Yet, has protested the movie calling it a "gross misrepresentation of the lived experience of most disabled people." Protesters at the movie's premiere added to the criticisms calling it a "disability snuff movie."
Jojo Moyes, author of the book the movie is based on, has yet to respond to recent criticisms, but in a 2013 interview, Moyes told Goodreads she has "gotten thousands of e-mails about this book and a lot of them have come from quadriplegics or caretakers of quadriplegics, who have said, 'Thank you for reflecting our lives and also for making a quadriplegic male a romantic hero who is sexy!'"
With the largest criticism of the movie being that it ignores the feelings of those who are actually disabled, it may come as a surprise that Moyes does not consider herself a stranger to the disability community. In the same 2013 interview, she said: "I have a child who was born deaf, so as a mother of a disabled child myself, one of the things I found most frustrating when he was small was not his disability, to which we adapted very quickly. Very quickly it becomes the least interesting thing about someone you love. It was other people's attitudes."
In an earlier post on her website, from 2008, she also noted she would "HATE anyone to consider my son inferior" because of his deafness and advocated for better understand between hearing and Deaf cultures.
What's your take on this? Let us know in the comments below.