Remembering Carrie Ann Lucas, a Fierce Warrior for Disability Rights
---
The disability community is mourning the loss of Carrie Ann Lucas, an attorney and advocate for the rights of people with disabilities, who died on Sunday at the age of 47.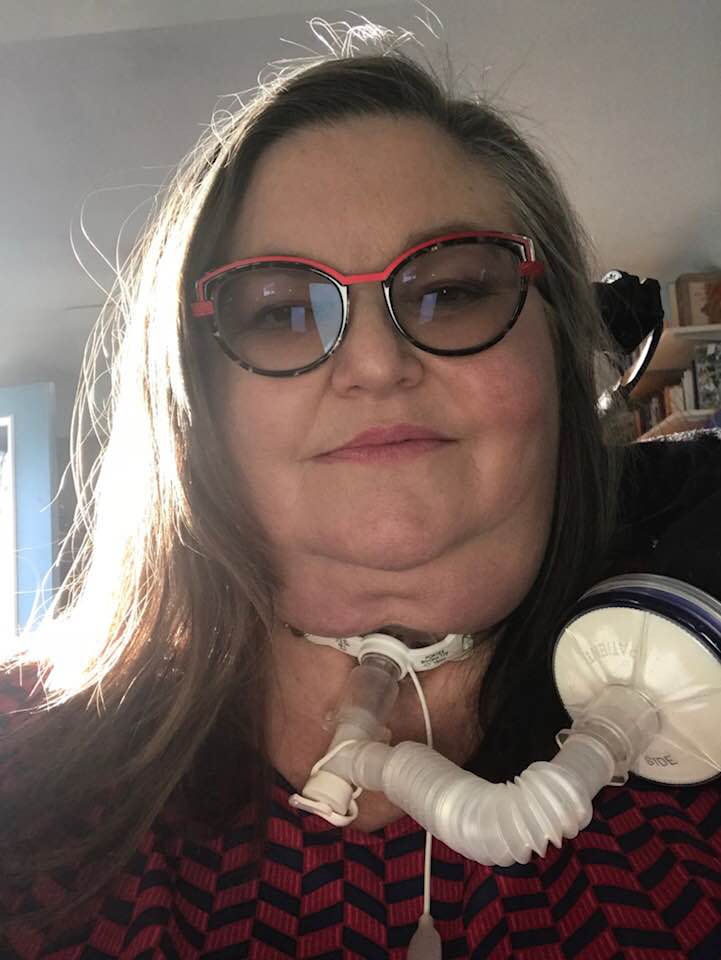 Lucas lived with a rare form of muscular dystrophy. Over the years her condition slowly progressed, but for much of her adult life she used a power wheelchair and required a ventilator to breathe. She had type 1 diabetes, was hard of hearing and had low vision. She was also a fierce warrior for the disability community. She took her experiences with discrimination and transformed them into determination to fight for disability rights.
Lucas began her career as a teacher, then earned her Masters in Divinity and became a pastor. After facing discrimination when trying to adopt a child, she changed directions and became a lawyer. Carrie later founded a nonprofit, Disabled Parents Rights, to help parents with disabilities through legal representation and advocacy. She also helped pass legislation in Colorado to protect the rights of parents with disabilities. She was politically active and recently ran for Town Board in her hometown of Windsor, Colorado.
After fighting for her right to parent, Carrie was eventually able to adopt four children, Heather, Adrianne, Azisa, and Anthony, all of whom have disabilities. She also had a loving partner, fellow disability advocate Dr. Kimberley Jackson.
Carrie was an outspoken supporter of Medicaid and buy-in programs to enable disabled people who need personal care attendant services to be employed. She was an activist with ADAPT and was arrested in 2017 while protesting for healthcare. According to statements on her blog and from her family, insurance denial of a medication she needed led to spiraling health issues and ultimately her death.

The disability community has lost far too many of its champions far too soon. To some degree, it's inevitable, as disability can mean living with life-threatening diseases that finally progress too far. But we must speak out about how systemic discrimination, chronic stress and burnout from the broken disability services system, and outright denial of treatments and medications by insurance companies contribute to the worsening health and death of many in our community.
In her final blog post, Lucas wrote about the emotional trauma of being hospitalized and being harmed by doctors who don't listen to medically complex patients when they explain their needs:
One can only be told you are incorrect, only to have someone come back later and confirm you were correct so many times. One can only correct medical mistakes so many times. One can only handle the disruption in any sort of routine so long. The loss of autonomy and uncertainty in the hospital is trauma inducing. Each hospitalization is worse because I have not had enough time between hospitalizations to allow my emotions to recover. This trauma is unacknowledged by physicians, and they fail to understand how their actions and patterns are creating trauma which simply exacerbates the situation.
Lucas was an inspiration, not in the cloying way so many non-disabled people speak about those with disabilities, but in the truest sense of the word. She lived loudly and fully, embracing her identity as a disabled person and becoming a proud mother and brave activist. She accomplished real change and she did it despite societal prejudice and a healthcare system that failed her at every turn. May her death be a call to action to continue fighting for disability rights so the next Carrie Ann Lucas, the little disabled girl who will one day become a warrior for her community, can rise up and follow in her tire tracks.
Photos via Carrie's Facebook page.